Top 12 Recipes of 2012

Wow, I can't believe today is the last day of 2012. Katie's Cucina has grown by leaps and bounds this year. I published 189 blog post in 2012! That is a lot of recipe developement, cooking, photographing, editing, and writing that was done this year.
First and foremost the success of Katie's Cucina wouldn't have happened without my loyal readers who support me by leaving encouraging and kind comments and sharing via social media. Secondly, I have to thank my family and friends;
To my husband who more than often eats cold dinners because I'm off photographing our meal or trys a dish that is lack-luster in flavor. He's my number one food critic. I tend to take constructive criticism well but there were a few times in 2012 that I went on strike from cooking for him because of his over-the-top comments. Hopefully, we will have less cooking strikes in 2013. I also hope that he will finally man-up and actually cook for me for a week. It is something that I've challenged him to for the past few years and he also claims that he can do it, but has never stepped up to the plate. Maybe 2013 will be the year that I document him in the kitchen for 1 week. And while I'm on that topic maybe I'll finally get to try his famous chili that no one has ever consumed accept him.
To my mom, whom I get frequent phone calls from because I've "outed" her secrets or told a cooking trick she didn't want exposed to the public. It's ok… we are all human and real. That's what makes Katie's Cucina such a real place to be.
To my god-mother, Aunt Diane, who always emails me and gives me grammar lessons: blog post-by-blog post. I know… I'm working on it. I recognize I have the worst spelling and grammar in the world and hope to improve next year!
To my neighbor, Edie, who is always forced asked to taste-test recipes multiple times and give me feedback. Your opinions are much appreciated!
To my co-workers whom I know I've caused to gain several pounds in 2012 thanks to all the desserts I've brought in for them to try. Thank you for always being supportive and eating the food I make!
Seriously, 2012 has been an amazing year. The opportunities I've received have blown me away. I never in a million years would have thought that my hobby blog would turn into a business! I started doing recipe development and food photography projects this year which has opened up my eyes to a whole new world of possibilities. I had the opportunity to attend three food blog conferences this year:
Food Blog Forum Orlando
,
TECHmunch Tampa
, and
Mixed Conference
. I learned new blogging skills and networked with some of the most amazing bloggers and brands out there. I finally added video in 2012 to Katie's Cucina. Not as much as I would have wished for, but I did do a few cooking videos. I also started a weekly
Google Hangout
with my friend Christine. It was just a simple idea that we turned into reality.We can't wait to see what 2013 has in store for our weekly hangouts.
Once again, in 2012 I pushed my boundaries and learned new skills to take my cooking to a new level. I embraced the grill finally this year and can now confidently cook on it… no longer needing to call my husband every time I want to grill something. Instead, I just call on him to move it out on our patio for me! While vacationing around Europe in October I had some of my food blog friends
guest blog
for me while I enjoyed a little R&R. This was a first on Katie's Cucina and I just want to thank everyone who helped out.  I also filmed not
one
but
two
cooking segments for nationally syndicated morning shows. This was a goal I had set for 2012 and I'm so happy I was able to accomplish it. A big thank you to the producers who reached out to me to make it possible.
So without further ado, I would like to share my top 12 recipes of 2012 (as viewed by my readers via Google Analytics)!

Quick, easy-to-make, and light summer-time dressing is great for salads or marinating meats!
This is a perfect spin to a pasta salad. Your guest will be thrilled to see a new version on the table with Greek flair!
Thanks to my love of all things Biscoff this ice cream was born this year. Sure to be a summer time favorite for many years to come.
A co-worker inspired me to make this pasta salad for my best friends bridal shower. Everyone enjoyed this pasta salad!

2012 was the year of the Rice Krispies Treats on Katie's Cucina. I created a few recipes and even did a 3 minute cooking segment on National television for National Rice Krispies Treats day!
What do you get when you have tons of Mexican leftovers? This Mexican Rice Salad! Which can also then be turned into a wrap!
This is a recipe passed down from my grandma to my mom, and then to me. It's a family classic of course with a twist!
I love me a good crock-post soup and this one sure fits the bill for a cold winters day!
I introduced my first alcoholic beverage on Katie's Cucina this year. And well, I guess you guys love the booze! You will definitely be seeing more mixed drinks in 2013!
If you love mint, chocolate, and rice krispies treats… these babies are for you!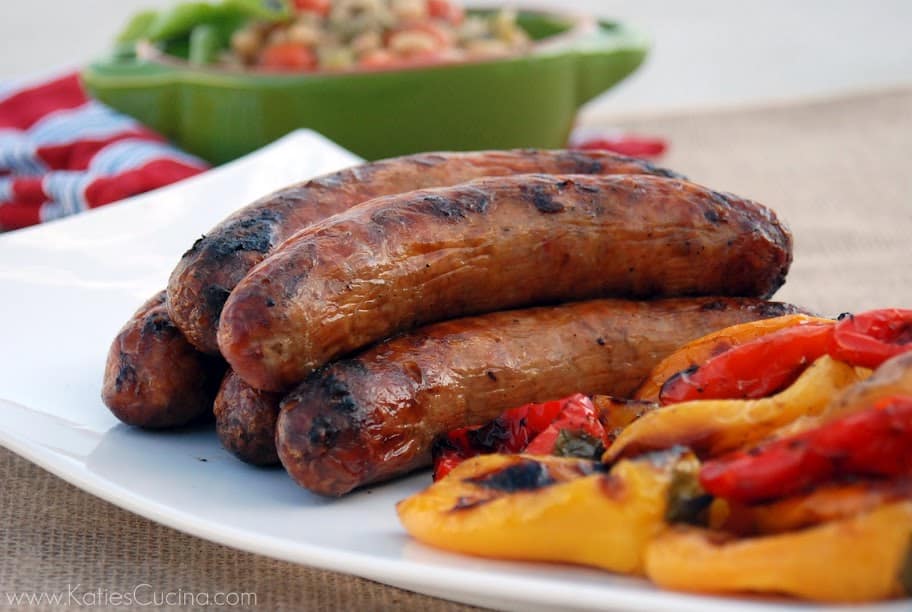 This was absolutely, one of my favorite grilled meals in 2012. I'm so glad that I finally put my big girl panties on in 2012 and embraced the grill. It's really not a scary place to cook and the sky is the limit as to what you can make.
With no surprise these 3 hour long slow-roasted cherry tomatoes were everyones favorite in 2012 (including mine).
So as you can tell, Katie's Cucina was a happening place in 2012. I am already working on some pretty big projects for 2013 and can't wait to share them. So what was your favorite recipes on Katie's Cucina in 2012? Was it one of the top 12 or did you have another favorite that wasn't mentioned?
And in case your interested in past year recaps…
Disclaimer: I'm sure someone will be hurt that I did not mention their name in my 2012 post. Please don't be offended if you weren't mentioned. 
11 Responses to "Top 12 Recipes of 2012"
Leave a Comment