Vidalia Onion Red Wine Vinaigrette #DressingItUp
This is a Sponsored post written by me on behalf of Pompeian for SocialSpark. All opinions are 100% mine.
Today, I have a healthy salad dressing recipe for you–perfect for the upcoming swimsuit season. I love making homemade dressings. With just a few simple ingredients you can have delicious tasting and fresh salad dressings in the comforts of your own home. Oh and best of all you know exactly what is in the dressing! I utilized Pompeian Red Wine Vinegar since it's National Vinegar Month and National Salad Month. What a better way to celebrate the month by slimming down and eating healthy and homemade salads and dressings!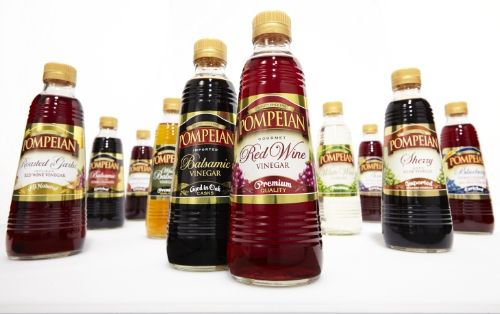 What I love most about Pompeian vinegars is that they are gluten free and non-allergenic. They make for perfect dressings and marinades! They are the go-to vinegars I use when I make salad dressings.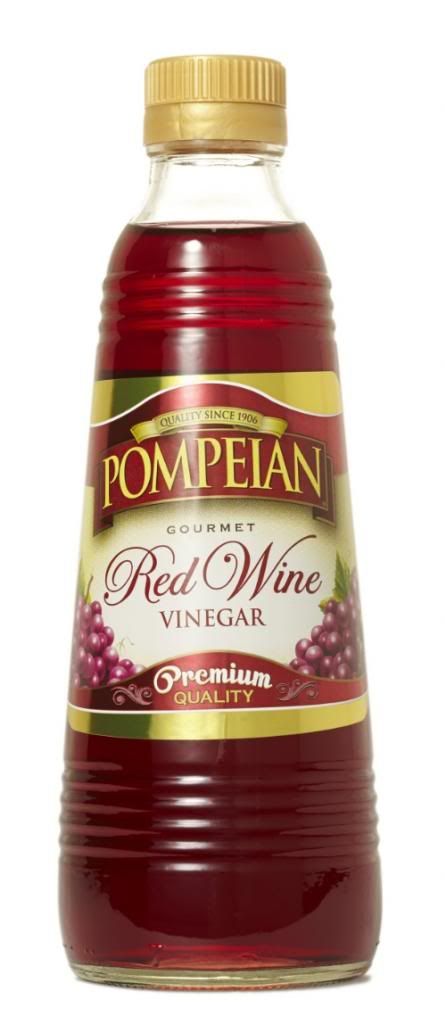 I also love Pompeian Olive Oils. Did you know that Pompeian olive oils sold in the U.S., Pompeian is a blend of olive oils produced in various regions rather than from a single locale or company-owned grove? When we visited Italy a year and a half ago we had the opportunity to see how olive oil is made and then of course taste it. Quality olive oil is key for a good dressing.
For those not familiar with vidalia onions, they are grown in Georgia and are available only a few months out of the year. They just so happen to be available right now. So I tend to stock up on them. They are sweet and compliment the Pompeian Red Wine Vinegar perfectly! This dressing recipe takes a little longer than most of my dressing recipes since you have to carmalize the onions for 20 minutes. Then after the sweet vidalia's are caramelized you combine the Pompeian Red Wine Vinegar, Pompeian Olive Oil and the rest of the ingredients in a blender and voila, a tasty vidalia onion red wine vinaigrette was born! If you are looking for a salad dressing that screams summer, try my recipe for Vidalia Onion Red Wine Vinaigrette.
Katie Original Recipe
Vidalia Onion Red Wine Vinaigrette #DressingItUp
Ingredients
1 tbsp garlic, minced
1 vidalia onion, thinly sliced
2 tbsp Pompeian Olive Oil
1 tbsp + 1/4 cup Pompeian Red Wine Vinegar
1/4 tsp salt
1/8 tsp black pepper
1/2 cup Pompeian Olive Oil
1 tsp granulated sugar
Directions
In a saute pan, add Pompeian Olive Oil and heat over medium heat for one minute. Then add in thinly sliced vidalia oions. Cook for 10 minutes on medium heat, stirring occassionaly. Reduce heat to medium-low then add minced garlic, and cook for an additional 10 minutes. Remember to stir occasionally. During the last minute add the Pompeian Red Wine Vinegar. Remove from heat.
In a food processor or blender add the Pompeian Red Wine Vinegar, salt, peper, Pompeian Olive Oil, white sugar and caramelize vidalia onions. Puree for at least 30 seconds until smooth. Pour over salad immediately or refrigerate. Keep in a sealed jar for up to 1 week.
Notes
This dressing makes for a great marinade as well!
http://www.katiescucina.com/2014/05/vidalia-onion-red-wine-vinaigrette-dressingitup/
This recipe is brought to you by Katie Jasiewicz of Katies Cucina
For additional recipe ideas, you can visit the Pompeian website.  And visit them on Facebook, Twitter, Pinterest and Instagram.
Warning
: Use of undefined constant rand - assumed 'rand' (this will throw an Error in a future version of PHP) in
/home/kjasiewicz21/webapps/katiescucina/wp-content/themes/katiescucina/single.php
on line
74
3 Responses to "Vidalia Onion Red Wine Vinaigrette #DressingItUp"
Leave a Comment