Looking for the ultimate comfort food for your next dinner party? Try this recipe for Chicken Pot Pies in Puff Pastry Shells. Make the filling ahead of time and then bake the puff pastry shells right before your guest arrive!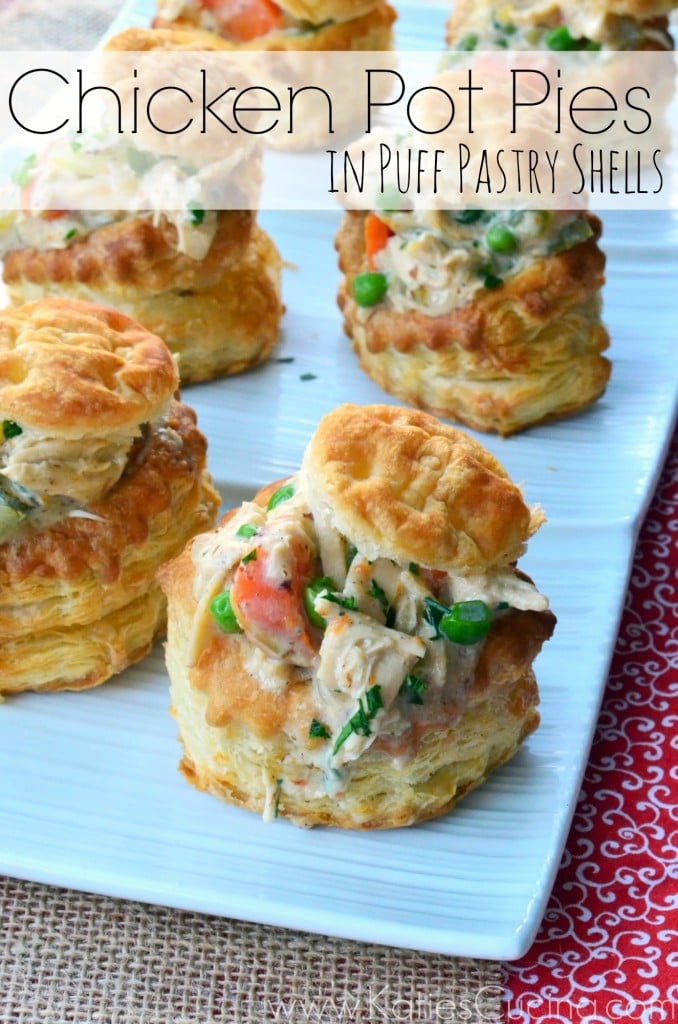 I'm so excited. Our third installment of our year-round seasonal progressive dinner party is here! Today we are talking all about comfort food. 14 of my favorite blog friends have joined forces to bring you one heck of a fall progressive dinner party. Well, ok… it's more like a virtual progressive dinner party. But who's judging here? Have you ever been to a progressive dinner party? The premise is that each home has a different course and you hop from home to home eating your way through multiple courses. Unfortunately we are all spread out throughout the United States and Canada and don't have the luxury of have a progressive dinner party in real life together. So instead, we have created a virtual one!
Today, I'm sharing Chicken Pot Pies in Puff Pastry Shells. Growing up we did not eat chicken pot pie in my home. My husband on the other hand ate it religiously. Think prepackaged calorie loaded pot pies (he would eat them for snacks)! So when we moved in together it was my goal to make a healthier chicken pot pie that wasn't loaded with as much fat and calories and of course all the preservatives and ingredients you can't pronounce.
read more