I thought it would be nice to do an appetizer recipe round-up for those hosting a New Years Eve party tomorrow night. These are some of my favorite appetizers that I've made over the past 2 years since blogging. Some of the pictures are struggling… don't laugh. Well, ok, you can laugh, but know that the pictures can be deceiving! All of the recipes I've chosen to feature pair well with adult beverages and most can be made prior to the party! If these 10 have you craving more
appetizer recipe
ideas feel free to take a look at all the other appetizer recipes I've blogged about.
Now let's get started with my 10 favorite appetizer recipes!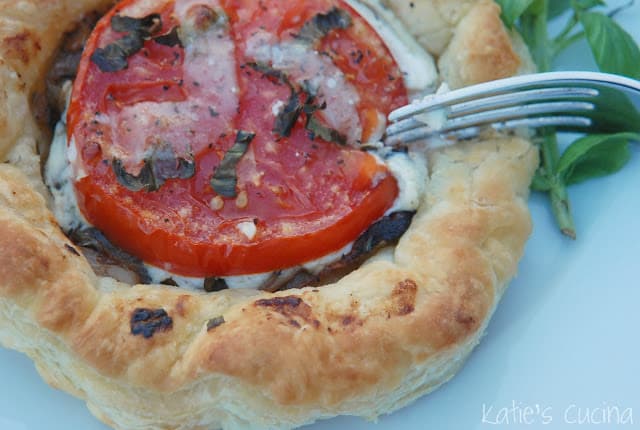 These tarts take a little bit of time but let me just tell you… they are worth every second! You will wow your guest like never before if you serve these at your New Years Eve party! Puff pastry, caramelized onions, soft cheese, and a thick sliced tomato make this complete!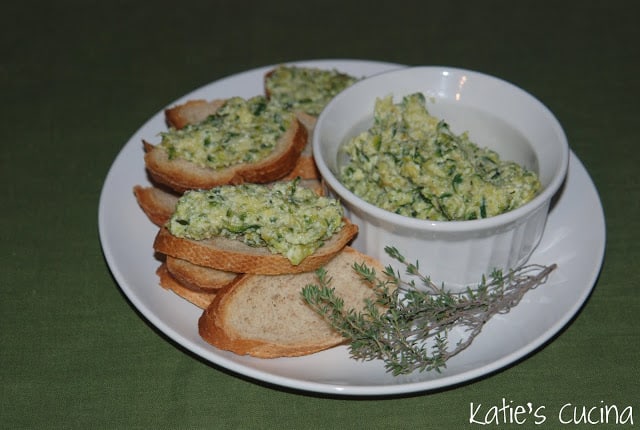 This dip is on the healthier side and will make your guest come back for more! Easy to make ahead and you can serve it cold or warm!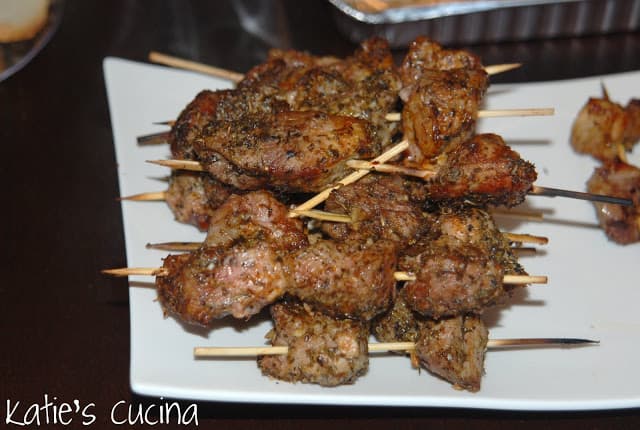 These pork skewers can be made a few hours in advance… marinating until ready to be grilled! Easy finger food and a good dose of protein!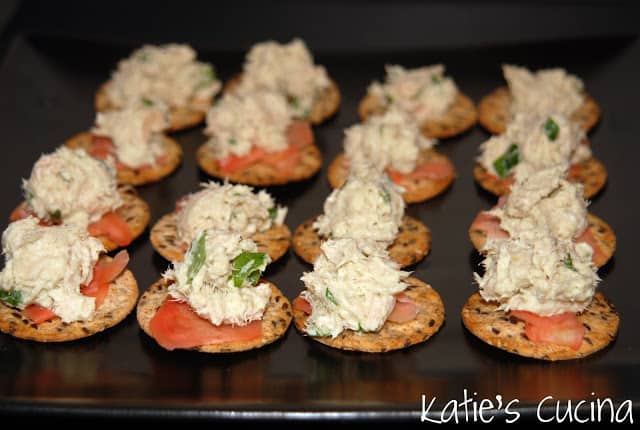 This recipe is not like your typical tuna salad… your guest may snub these at first, but once they have one cracker they will be hooked! This is another great make ahead appetizer. You'll just need to set a few minutes aside to layer the crackers!
Baked Lemons w/ Mozzarella Tomatoes and Olives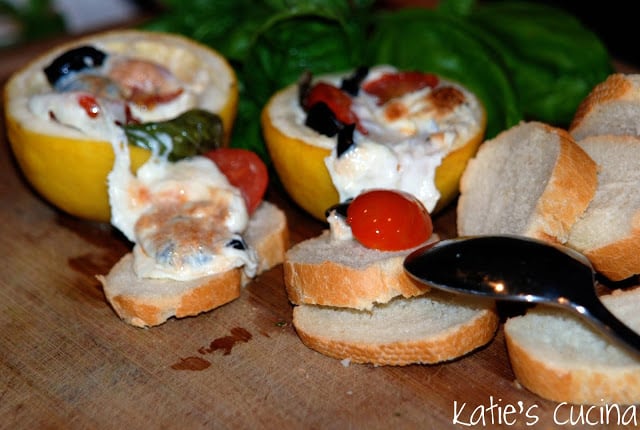 These are simple yet elegant and they taste delicious! If you can find a good deal on lemons… splurge and make these little jewels. Your guest won't complain–that's for sure!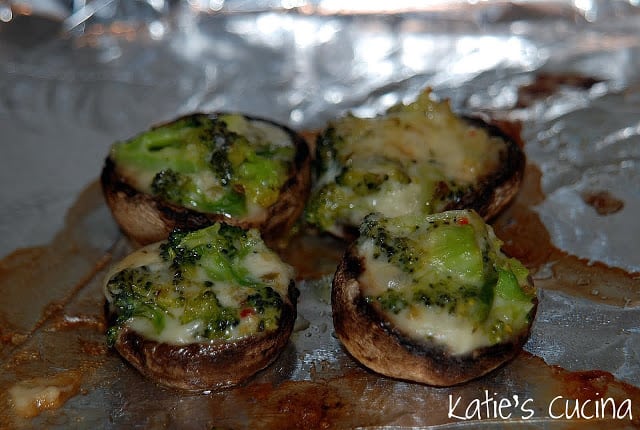 I created this appetizer back in 2010 and haven't stopped making them since. It's a great way to get a serving of veggies into an appetizer. I feel like this is the grown up version of broccoli and cheese!
Here is another time intensive appetizer, but the time spent always pays off! Anyone can make these and if you have vegetarians coming to the party just omit the shrimp.
I always serve tomato mozzarella skewers at ever party. What is not to like about them? Easy finger food and healthy for you! You can make these ahead up to one day, and serve them cold out of the refrigerator!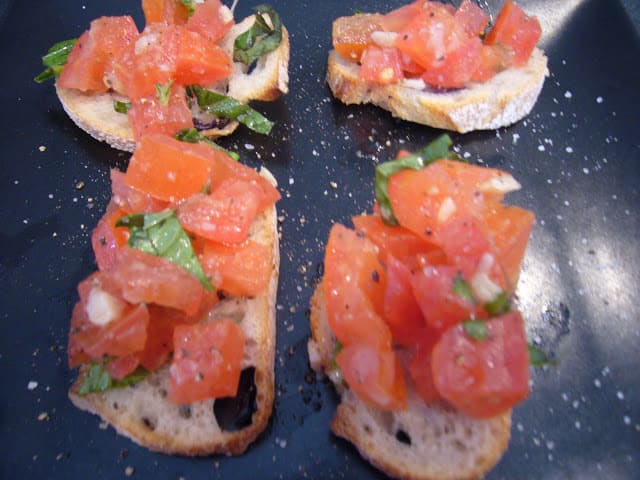 One of my absolute favorites… Bruschetta! Nothing beats the homemade stuff and this recipe will have all of your guest asking for the recipe! I've been making this for years and don't plan to ever stop making it!
ok… and my number 1 favorite appetizer to make for a party…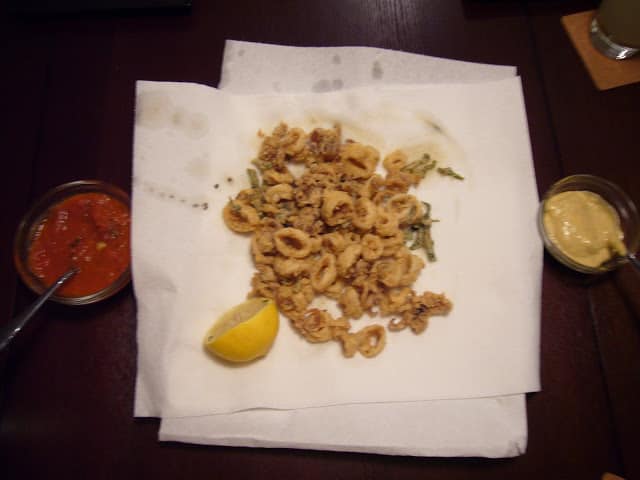 First off… don't laugh at the picture. This was taken long before I owned a DSLR fancy-pants camera! This is a fool proof calamari recipe that will really wow your guest. I love it because you deep fry pieces of basil right in with the squid! The sauces are really where its at… don't skimp! Make both sauces.