Looking to help simplify life? Check out the wide variety of over 100+ Crock Pot Recipes to help make breakfast, lunch, and dinner time a breeze! Don't forget the dessert, because their is a whole slow cooker section dedicated to decadent desserts.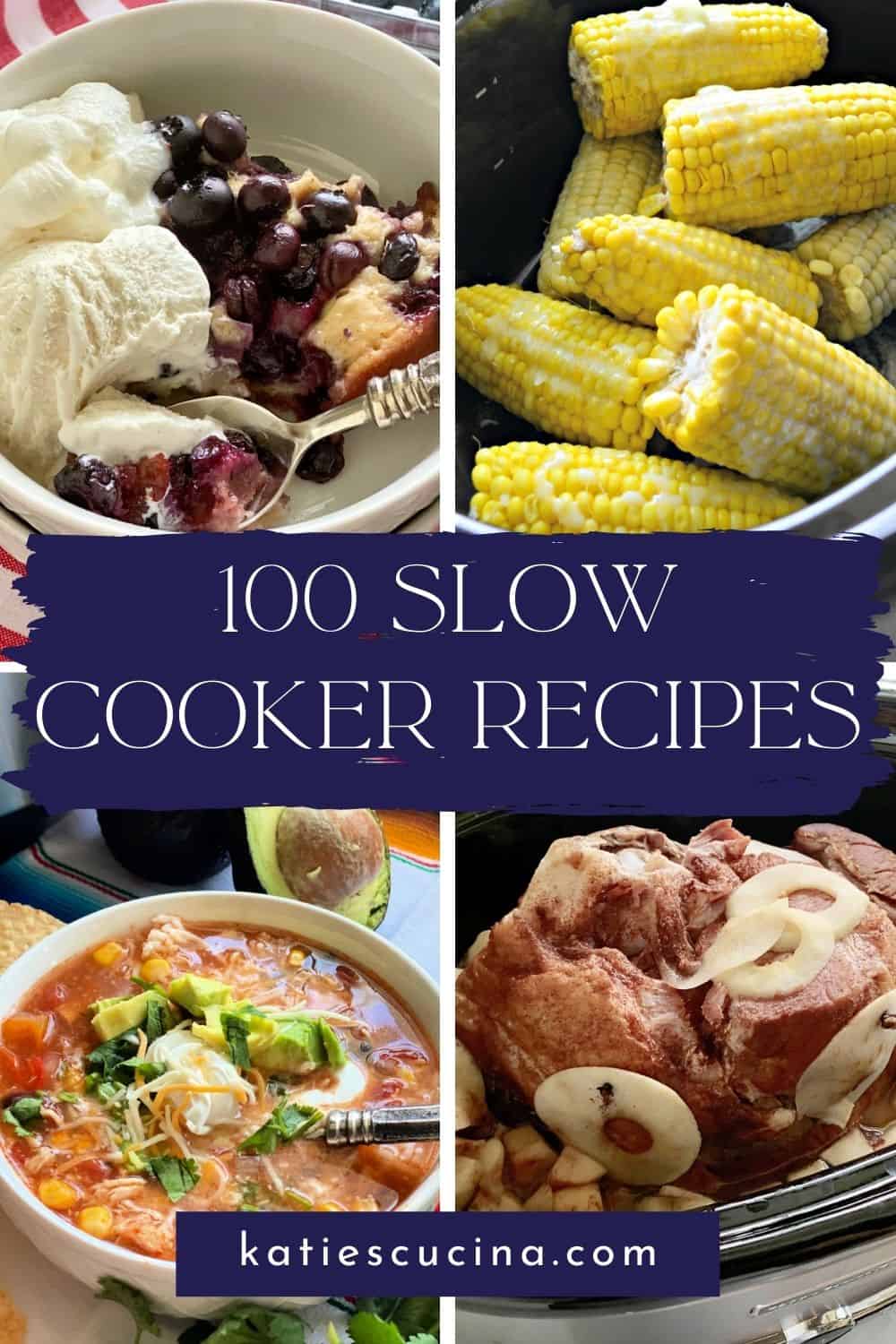 I've found 100 amazing, delicious Crock Pot/Slow Cooker recipes that can take away the stress of trying to plan and fix a big dinner after a long, exhausting day. Or maybe you are looking for an easy appetizer, a dessert, or even breakfast! The sky is the limit when it comes to what you can cook in the Crock Pot!
I'm here to not only answer some of the most frequently asked questions but also share with you some of the best slow cookers on the market for all price points. Feel free to click on a link in the table of contents and it will jump you down to the section you are interest in looking at.
Best Slow Cookers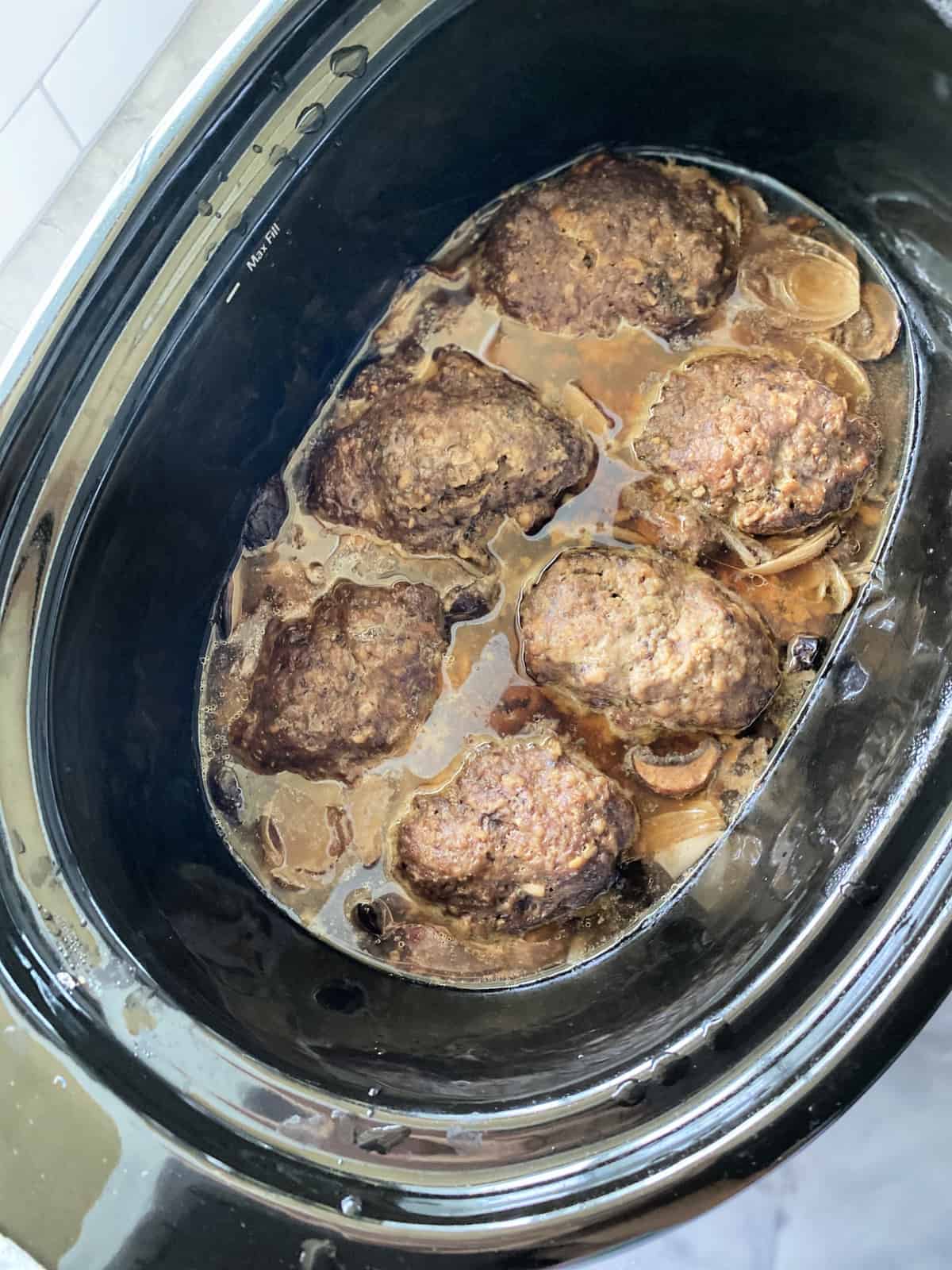 If you don't own a Crock Pot or Slow Cooker I am here to share with you some of the Best Slow Cookers on the market plus the ones I own. All prices were found in March 2022 and could be subject to change. Below you will find my affiliate links — this means if you purchase from any of these links I make a small commission at no additional cost to you.
FAQs
Here are just some of the most frequently asked questions when it comes to cooking with a slow cooker/ Crock Pot.
Soup Recipes in Crock Pot
Here you will find a wide variety of different Soup Recipes in Crock Pot ranging from Slow Cooker Chicken and Wild Rice Soup, Slow Cooker Split Pea Soup, and Slow Cooker Broccoli Cheddar Soup.
Slow Cooker Side Dish Recipes
Looking for Slow Cooker Side Dish Recipes? Try my Baked Potatoes in Slow Cooker recipe or Slow Cooker Honey Glazed Carrots or for a Mexican fiesta my Slow Cooker Ranchero Beans.
Recipes for Chicken in the Crock Pot
Looking for an easy chicken dinner? Check out my various Recipes for Chicken in the Crock Pot. From my families favorite Slow Cooker Salsa Chicken, Slow Cooker Buffalo Chicken Wings, or Slow Cooker Pulled Chicken sandwiches. I also have squeeze in a few of my favorite turkey crock pot recipes including my personal favorite, Crockpot Turkey and Stuffing.
Beef Recipes in Slow Cooker
If you love beef you will love these Beef Recipes in Slow Cooker and Crock Pots. From traditional Corned Beef to a comfort food favorite like salisbury steak. I'm sure you will find something for everyone.
Slow Cooker Pork Recipes
Craving Pork? I have over a dozen of my favorite Slow Cooker Pork Recipes including my favorite Slow Cooker Ham with Apple Sauce I make during the holidays. I love making Slow Cooker Pulled Pork year round and my Slow Cooker Steakhouse Pork Tenderloin Dinner is a reader favorite.
Vegan Slow Cooker Recipes
If you are Vegan or simply trying to eat less meat check out a few of my favorite Vegan Slow Cooker Recipes. From Weeknight Dinner Ragù with Veggies or Slow Cooker Vegan Sloppy Joes you are sure to find something delicious.
Slow Cooker Dessert Recipes
I love to make desserts in my Crock Pot. Some find it odd, but trust me it yields delicious desserts. A few of my favorite slow cooker dessert recipes are Slow Cooker Peach Cobbler, Crock Pot Berry Cobbler, and my favorite Slow Cooker Brownie Dessert!
If you are new to using your slow cooker or simply looking for a delicious recipe to make I hope you will find this crock pot recipe round up very helpful. Make sure you book mark it and/or save on Pinterest so you can come back to it over and over again.
Don't forget to FOLLOW ME on Facebook, Pinterest, and Instagram, and subscribe to my email list!