my weekly newsletter Love pumpkin for breakfast? Try these 13 Irresistible Pumpkin Breakfast Recipes that are sure to start your day off right!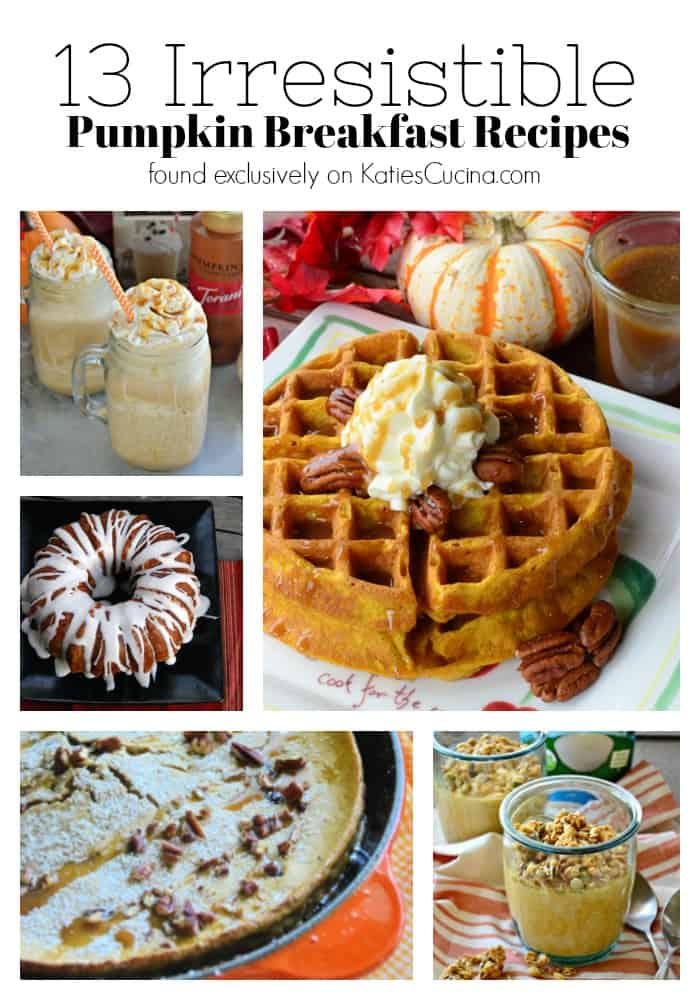 Today, I'm sharing 13 Irresistible Pumpkin Breakfast Recipes that I've created here on Katie's Cucina. As you might be able to tell, I love pumpkin. Clearly because I have thirteen different recipes to share with you that revolve solely around breakfast time. I also have other savory and sweet non-breakfast related recipes.
If you subscribe to my weekly newsletter you may have caught this list of "A few Pumpkin things I'm loving"
Whether you want to eat pumpkin for breakfast or maybe wear it. I hope you found some new pumpkin breakfast ideas to get you immersed in the flavors of fall.