I'm sharing 30+ of my very best Holiday Side Dishes recipes to get you ready for the holiday season. You'll find side dish recipes that are both traditional and unique to enjoy this holiday season.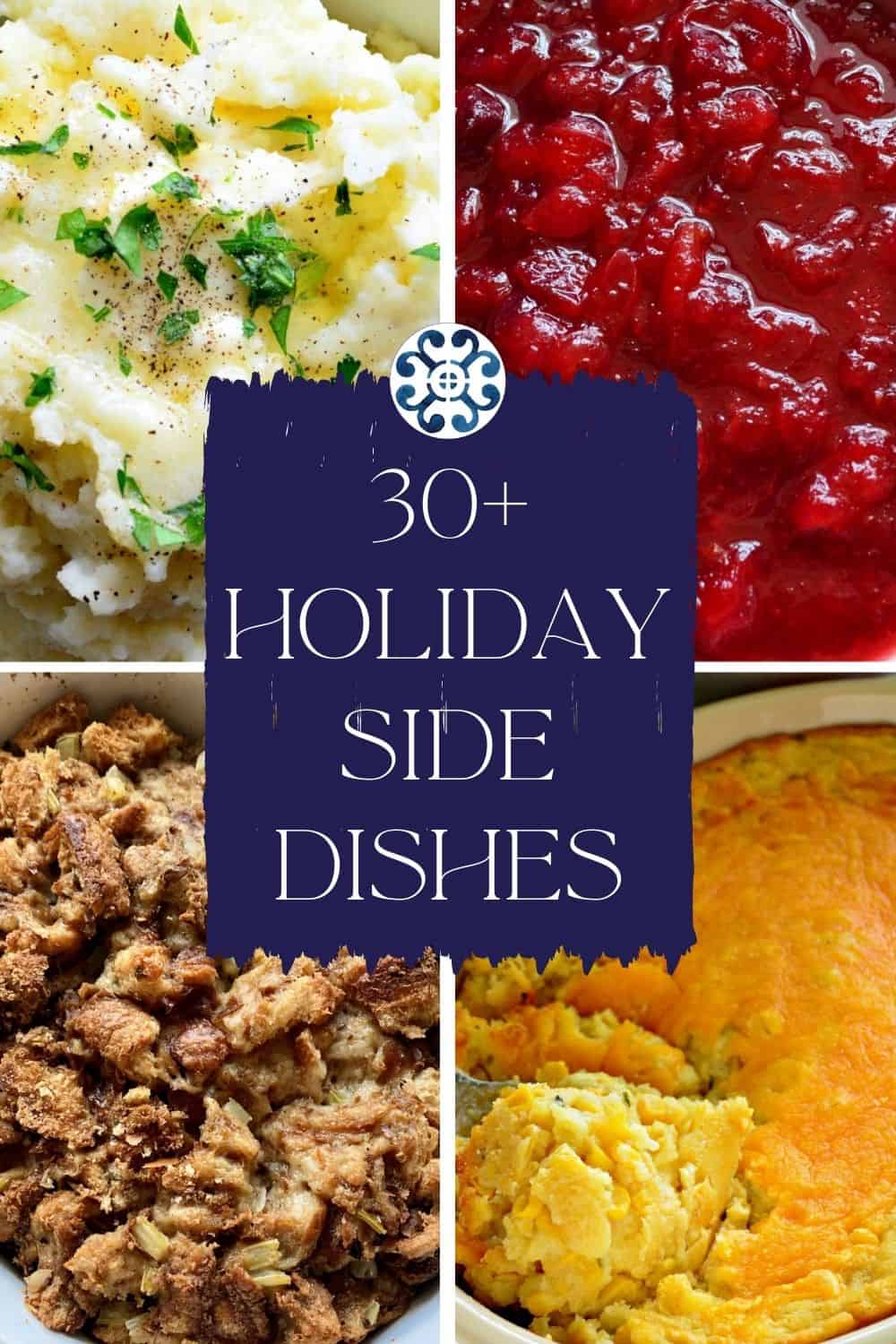 I've put together a collection of 30+ Holiday Side Dishes that are sure to delight family and friends. Whether your looking for traditional holiday side dishes like mashed potatoes, stuffing, and sweet potato casserole or ready to spice it up with something new like ginger butternut squash mashed potatoes or maybe a broccoli and cheese casserole with jalapeño jack potato topping. This collection of recipes has something for every holiday from side dishes for Christmas or easy Thanksgiving side dishes! I hope this this list of 30+ holiday side dishes will officially put you at ease as we approach into the holiday season!
Casserole Side Dishes
If you love a good casserole recipe you will love some of these casserole side dishes that I have rounded up for you.
Stovetop Side Dishes
These stovetop side dishes are sure to be a hit whether you are searching for a new side dish to serve with a family dinner or looking for simple stove top Thanksgiving sides I have quite a few for you.
Roasted Vegetable Side Dishes
Whether you are making potatoes or a veggies these roasted vegetable side dishes recipes will have you excited about the vegetable sides this year.
Instant Pot Side Dishes
If you own an Instant Pot and love to cook with it I think you will love some of these Instant Pot sides and Instant Pot vegetable recipes I have gathered together for you.
Crock Pot Side Dishes
If you own a crock pot it will be your best friend when entertaining for the holidays. Here are a few of my favorite Crock Pot Side Dishes that you can set and forget. After you make these slow cooker sides will be some of your new favorite recipes to make each and every holiday.
Grilled Sides
If you love to use your grill you might really like a few of these grilled side dishes for your next holiday meal.
I hope this collection of the best Thanksgiving side dishes and Christmas dinner sides will help simplify your meal and fill the bellies of all.