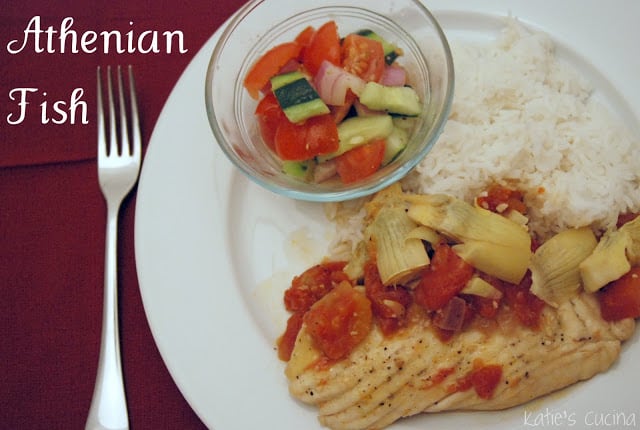 We are lucky enough to eat fish at least once a week thank's to my brother in-laws addiction to spear fishing. Our freezer always has a few bags of freshly caught Florida fish, so naturally I'm always looking for new fish recipes. I tried this recipe at our local supermarket (they demo a new recipe each week), and knew that this was something we'd like. I grabbed the recipe card, and was happy to read that I had every single item on hand.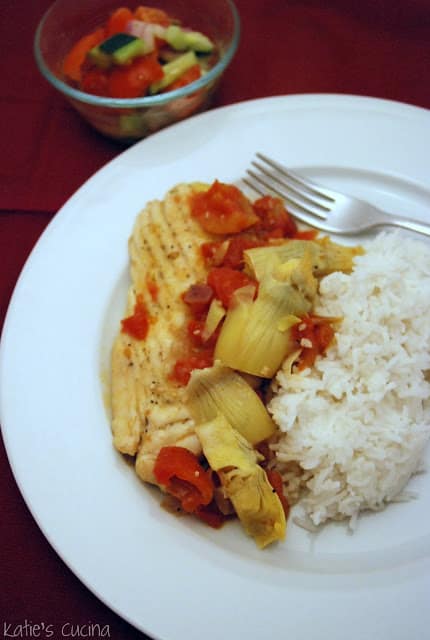 I paired this fish dish with a bed of fluffy basmati rice. It complimented the fish perfectly. The only thing I would do differently next time would be to use fresh tomatoes. I'm not sure about you, but I'm not a huge fan of eating canned tomatoes. I mean I use them almost all the time, but for the most part they are used in soups where they can break down and not taste as "preserved" as they do in this dish. I think a cup or two of fresh tomatoes would elevate this dish to a whole new level. This dish pairs perfect with the Greek Cucumber & Tomato Salad I recently blogged about!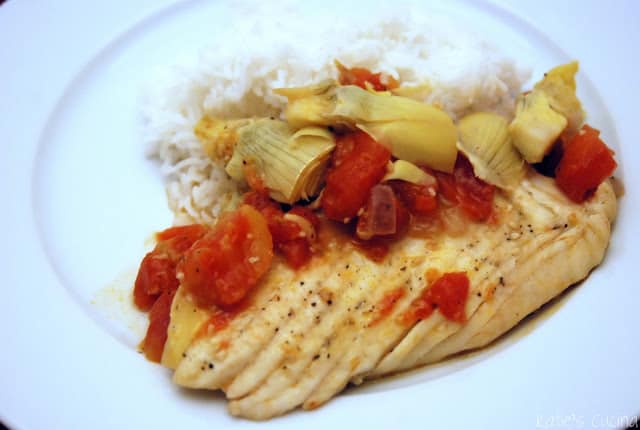 Source: Publix Apron's


Author:
Instructions
Directions:
Preheat large saute pan on medium-high. Season both sides of fish with pepper and ½ teaspoon of Greek seasoning.
Place olive oil in pan, then add garlic and onions, cook for one minute or until onions are slightly softened.