This post is sponsored by Just Crack An Egg. All comments and opinions are my own.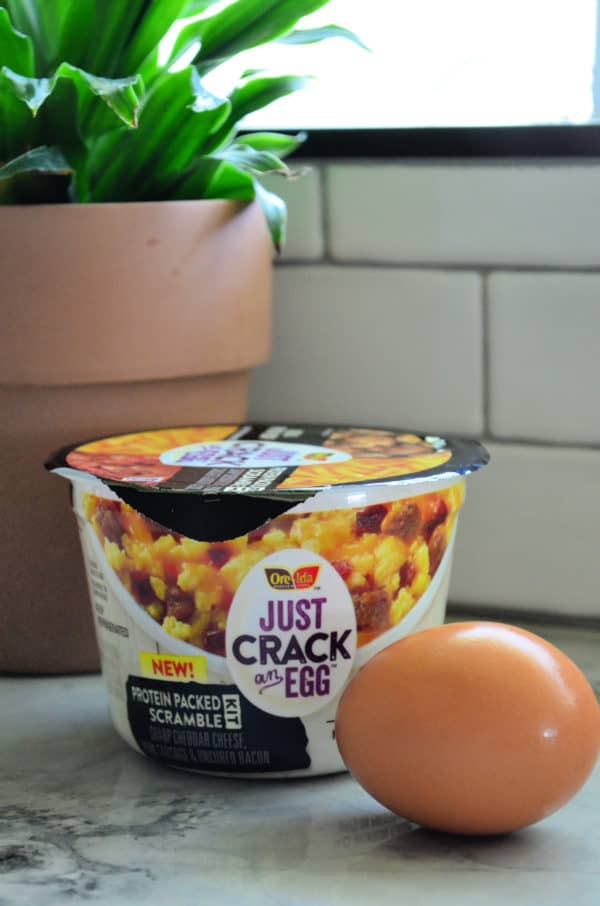 My oldest started Kindergarten today! So many mixed emotions over here ((insert all the tears)). I've reflected a lot lately on the last five years, and how quickly they have passed. The old saying of "the days are long but the years are short" is really hitting home to me today. So in honor of our first day of school here in Florida I'm sharing today how I'm making an easy Back-To-School Breakfast Routine with Just Crack An Egg!
Back-To-School Breakfast Routine with Just Crack An Egg!
As the school year is beginning many mom's like myself are faced with a whole new chapter of parenthood, Elementary school! New routines, rushing out the door to make it to school on time leaves no time for mom to have breakfast. Thanks to Just Crack An Egg, you can "just crack an egg" and enjoy a quick and easy breakfast in minutes. No excuse for mom not to get a hot breakfast each and every day! It's something I personally struggle with daily.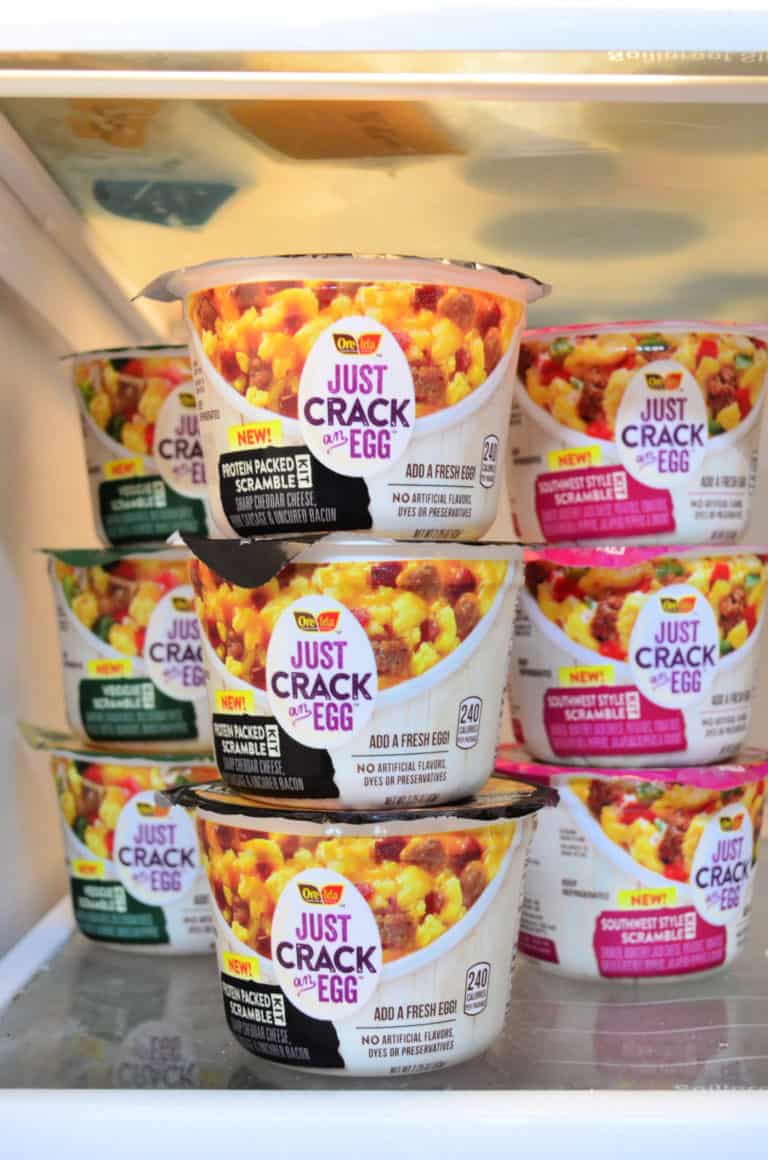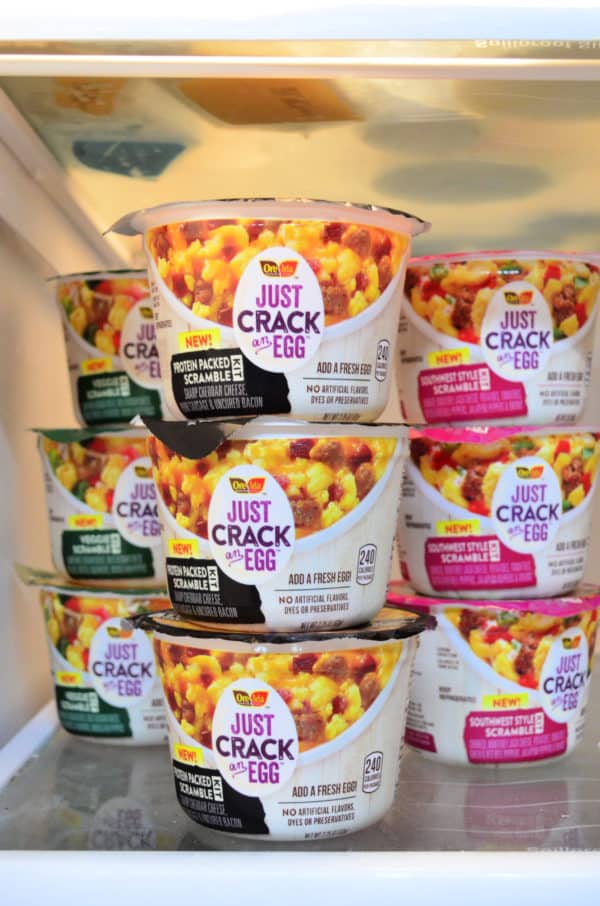 What is
Just

Crack

An

Egg?

Just Crack An Egg is a convenient breakfast option for busy mornings! They have three new varieties: Veggie, Southwest and Protein Packed (one of my favorites) that are available at Publix!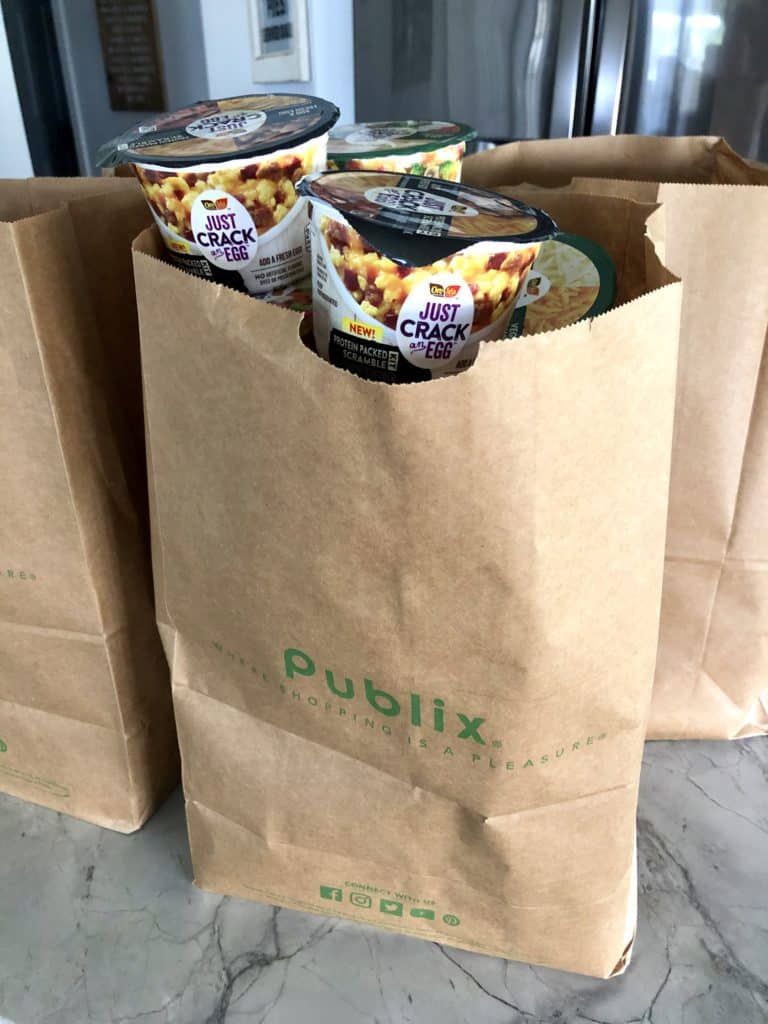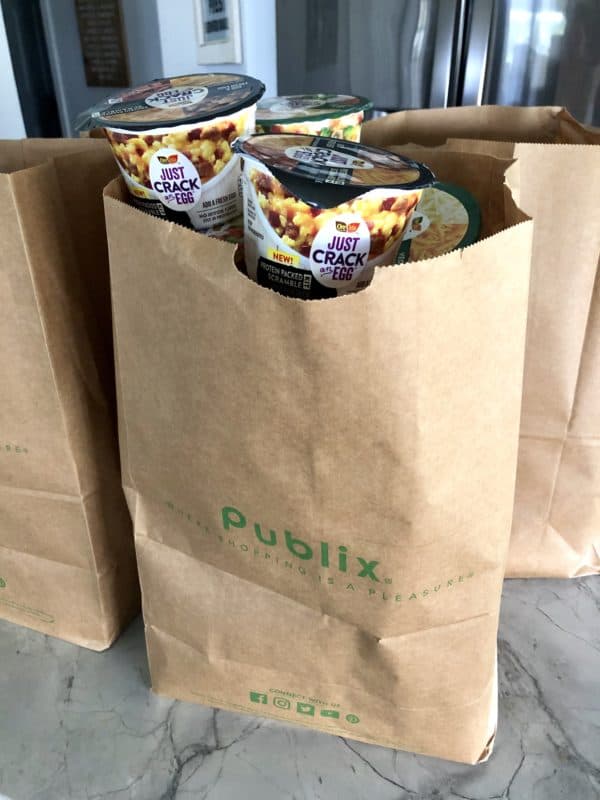 Where do you purchase Just Crack An Egg?
I purchase Just Crack An Egg at my local Publix. They are found in the refrigerated section right next to the eggs! In my Publix, they are above the eggs on the top shelf. You can't miss them. When I go grocery shopping I grab a week's worth of Just Crack An Egg for me and my husband.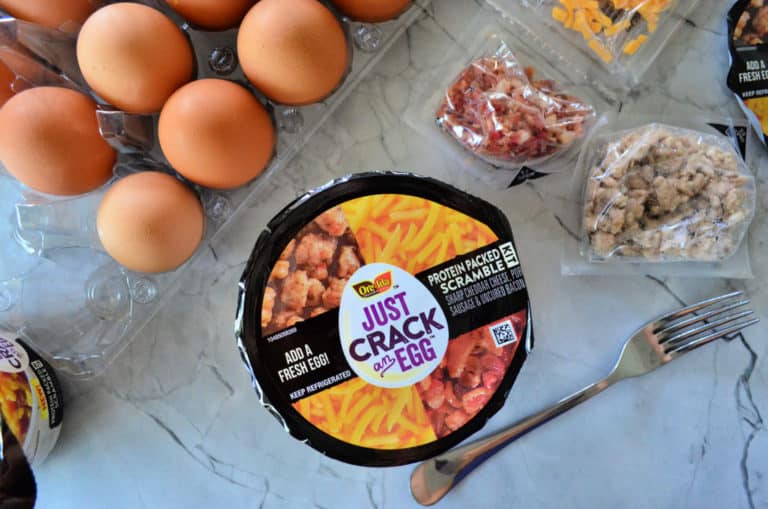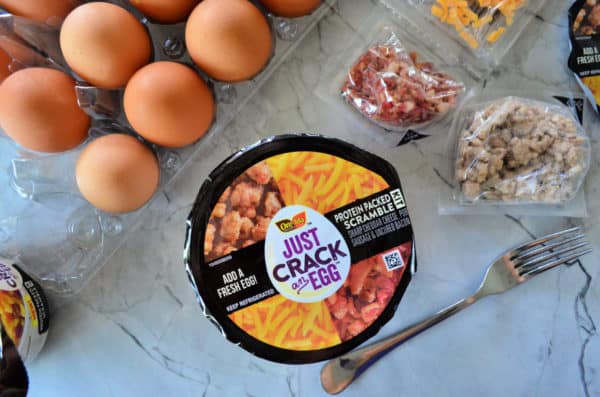 How do you prepare
Just

Crack

An Egg?


I love that I don't have to sacrifice quality and flavor at breakfast time. To make "Just Crack An Egg" you will want to do the following.
Remove lid and pouches from cup
Crack 1-2 eggs into the cup
Empty the contents of the pouches into the cup
Stir until everything is well blended together
Then, Microwave on high for 30-40 seconds (depending on which variety you are cooking), stir, and microwave an additional 40 seconds. *If you prepare 2 eggs you need to increase the second microwave time to 55 seconds.
Don't worry though, all the instructions are on the back of the package. I just wanted you to see how easy it is to have breakfast cooked for yourself from start to finish in just a few minutes time. Don't be surprised if you have to fend off your children from wanting your breakfast too. My son has never liked eggs until he tasted Just Crack An Egg. Now my husband and I have to hide to eat our breakfast or else he is wanting to take over our breakfast.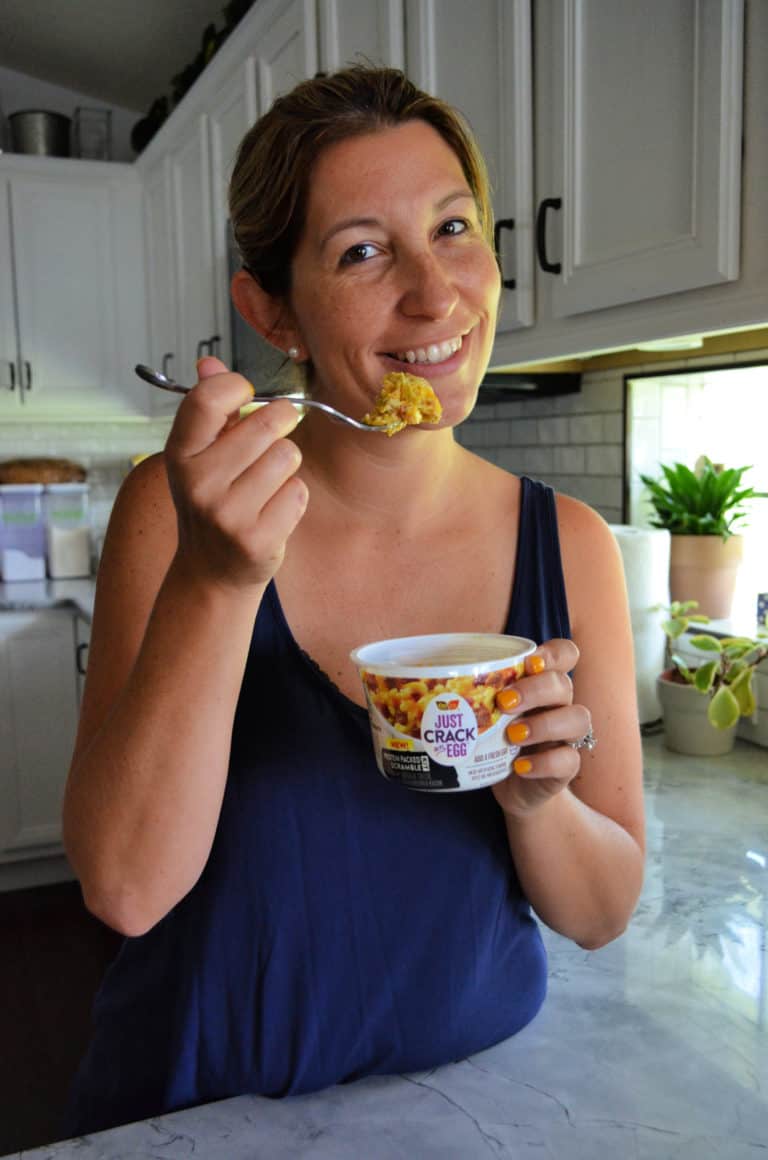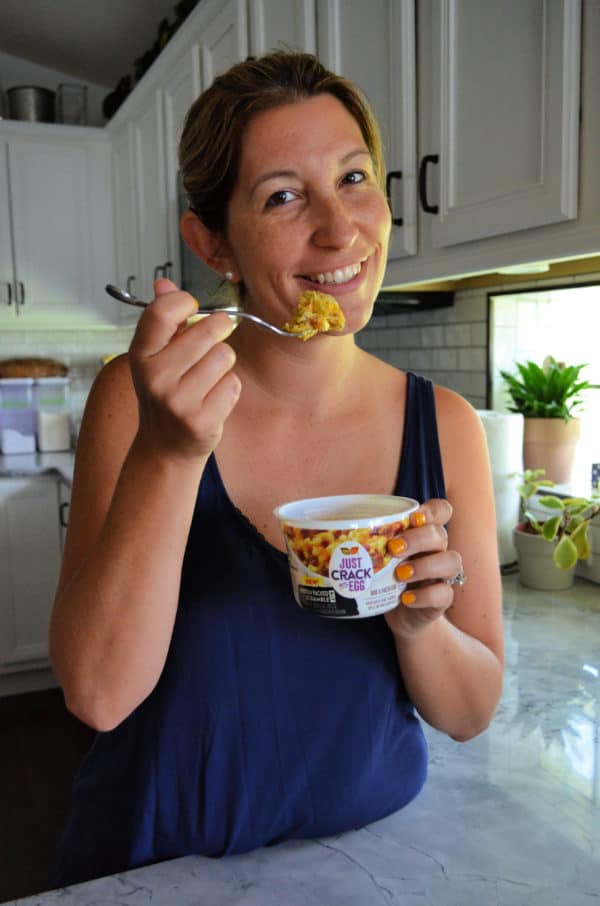 Back-To-School Breakfast Routine
If you're a busy mom (or dad) like me and struggle to get a hot breakfast (or any breakfast for that matter), and looking for an Easy Back-To-School Breakfast. Then I hope you'll give Just Crack An Egg a try. It's sure to help simplify your breakfast dilemma!