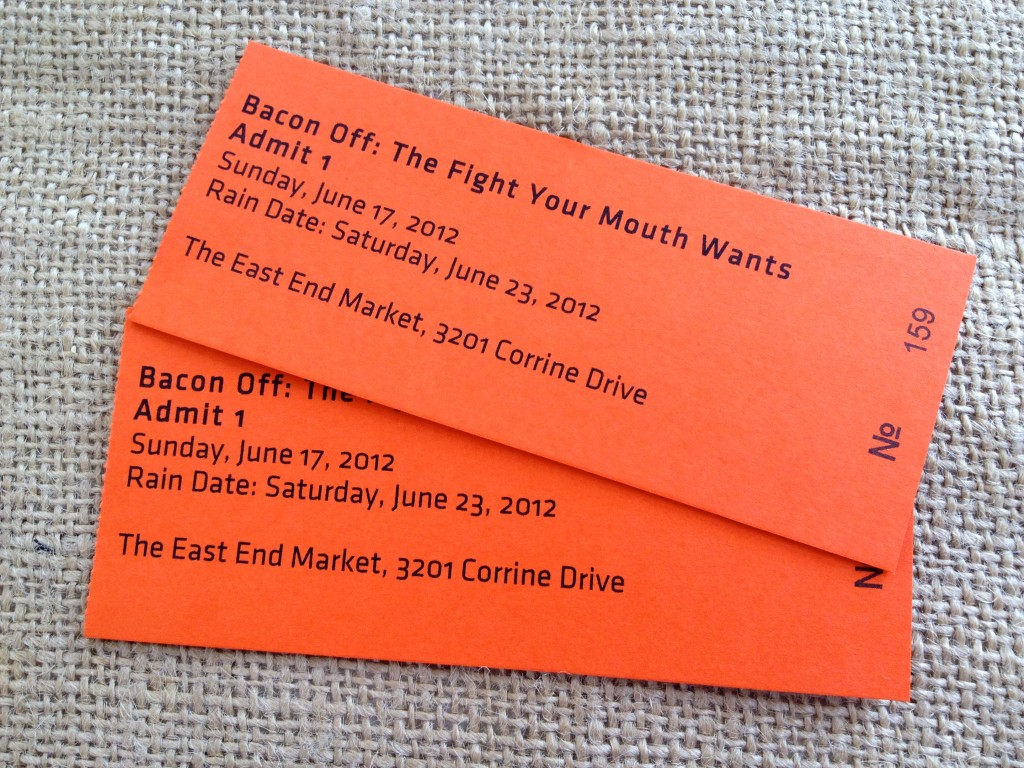 Today I had the privilege to attend Bacon Off Orlando. A battle between two of Orlando's award winning food trucks; Big Wheel Truck and the C&S Brisket Bus. They placed their house cured and house smoked bacon head to head for Central Floridians to choose the best bacon. This made for the ultimate father's day gift! Given it was a day to celebrate dad–I did just that. I took my dad to Bacon Off Orlando.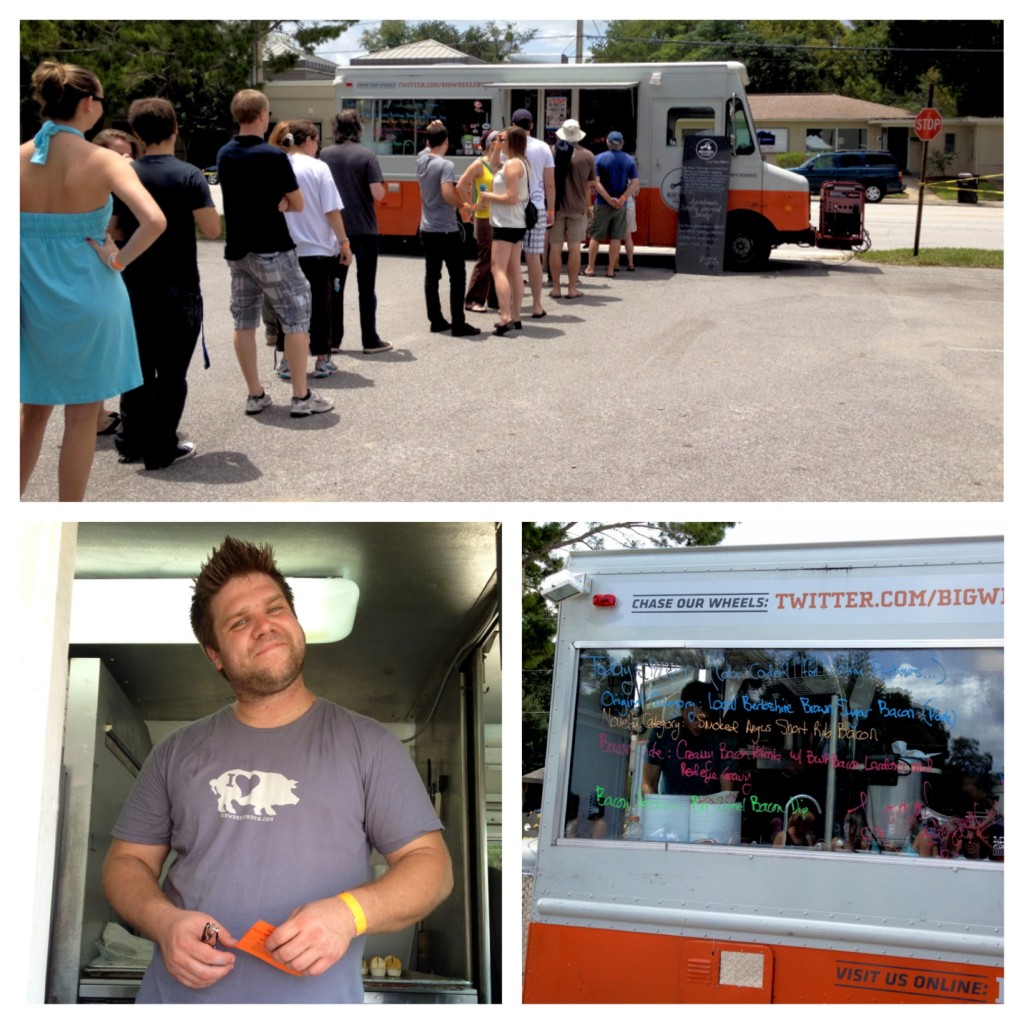 The first truck my dad and I visisted was Big Wheel Truck. Like any food truck event there are lines. So while we waited in line I encouraged my dad to go grab a beer and come back in line. He came back in line and in no time we had our first bacon platter to try.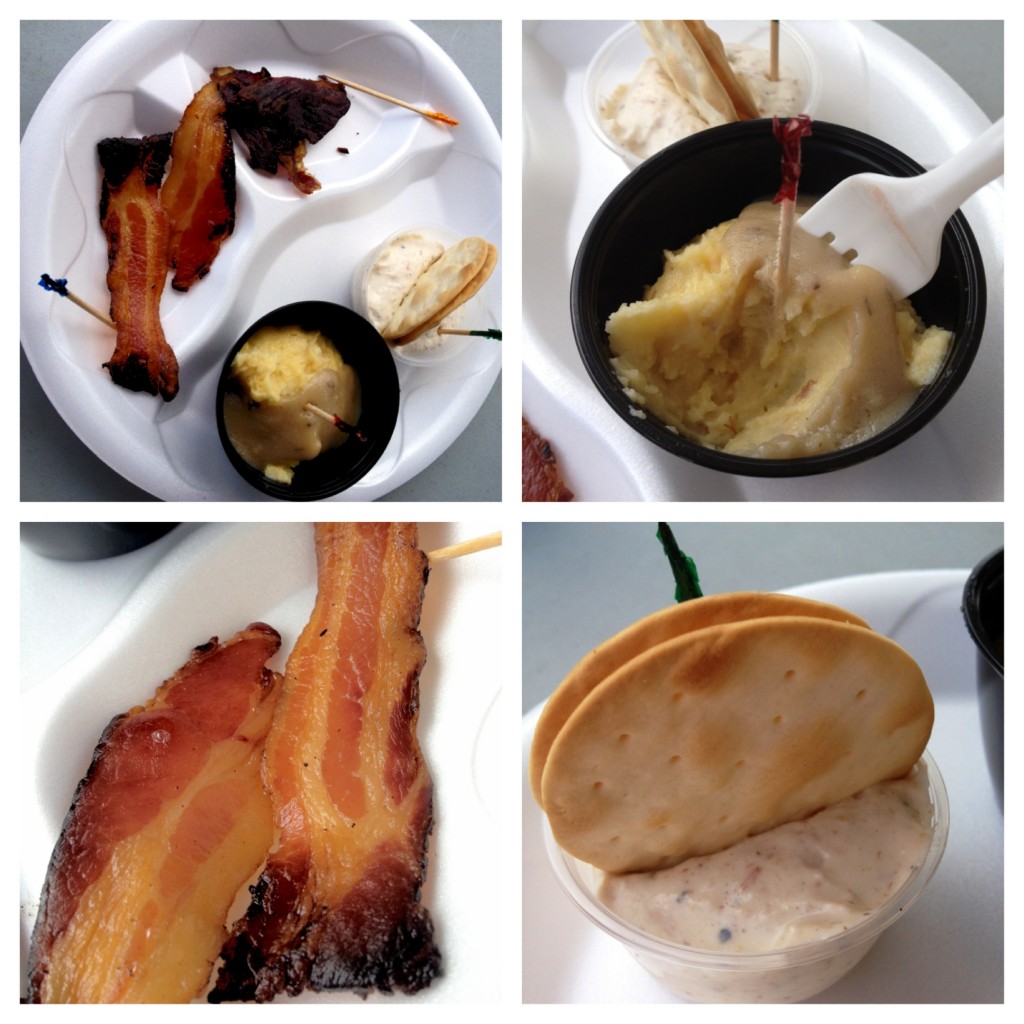 Top Left corner: Bacon Platter from Big Wheel Truck
Top Right Corner: Creamy Bacon Polenta w/ Big Wheel Provisions Bacon lardon & redeye gravy
Bottom Left Corner: Local Berkshire Brown Sugar Bacon
Bottom Right Corner: Big Wheel Bacon Dip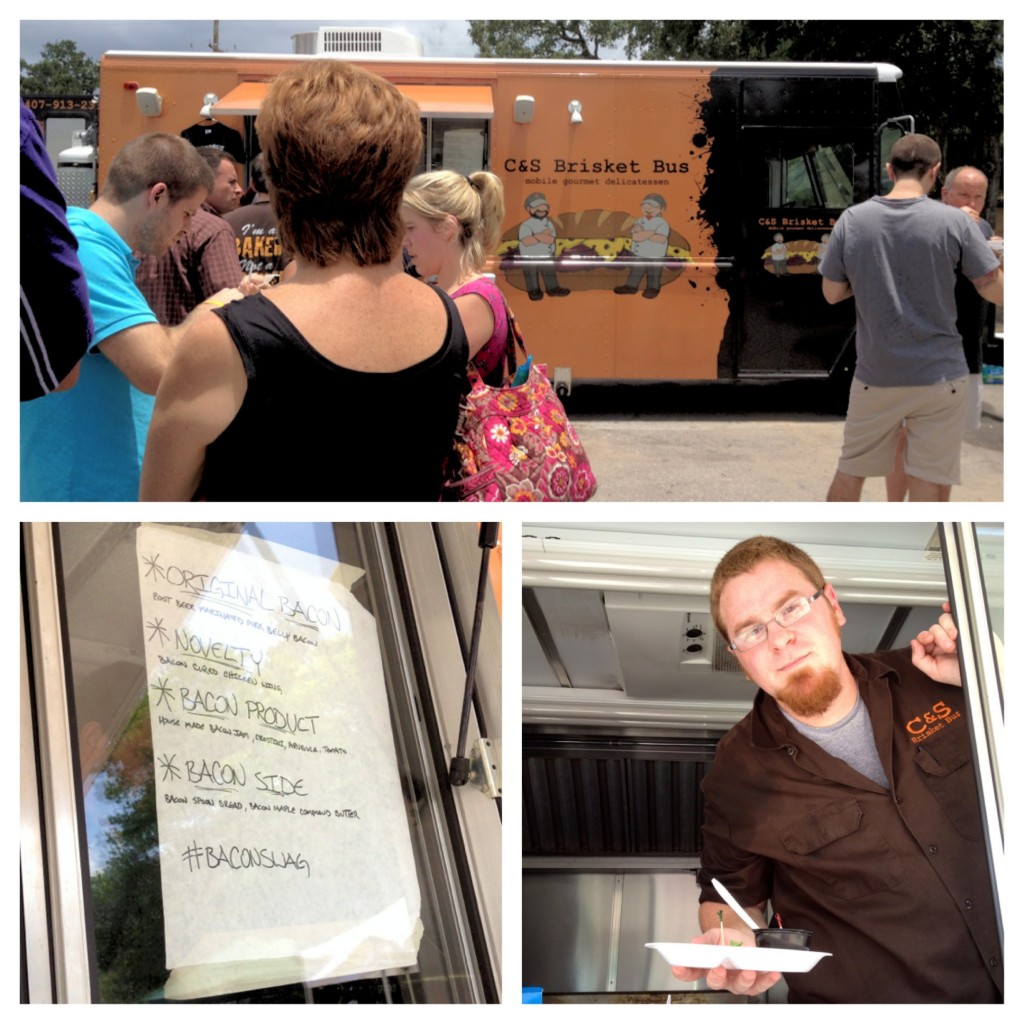 Next, up it was time to taste C&S Brisket Bus' bacon!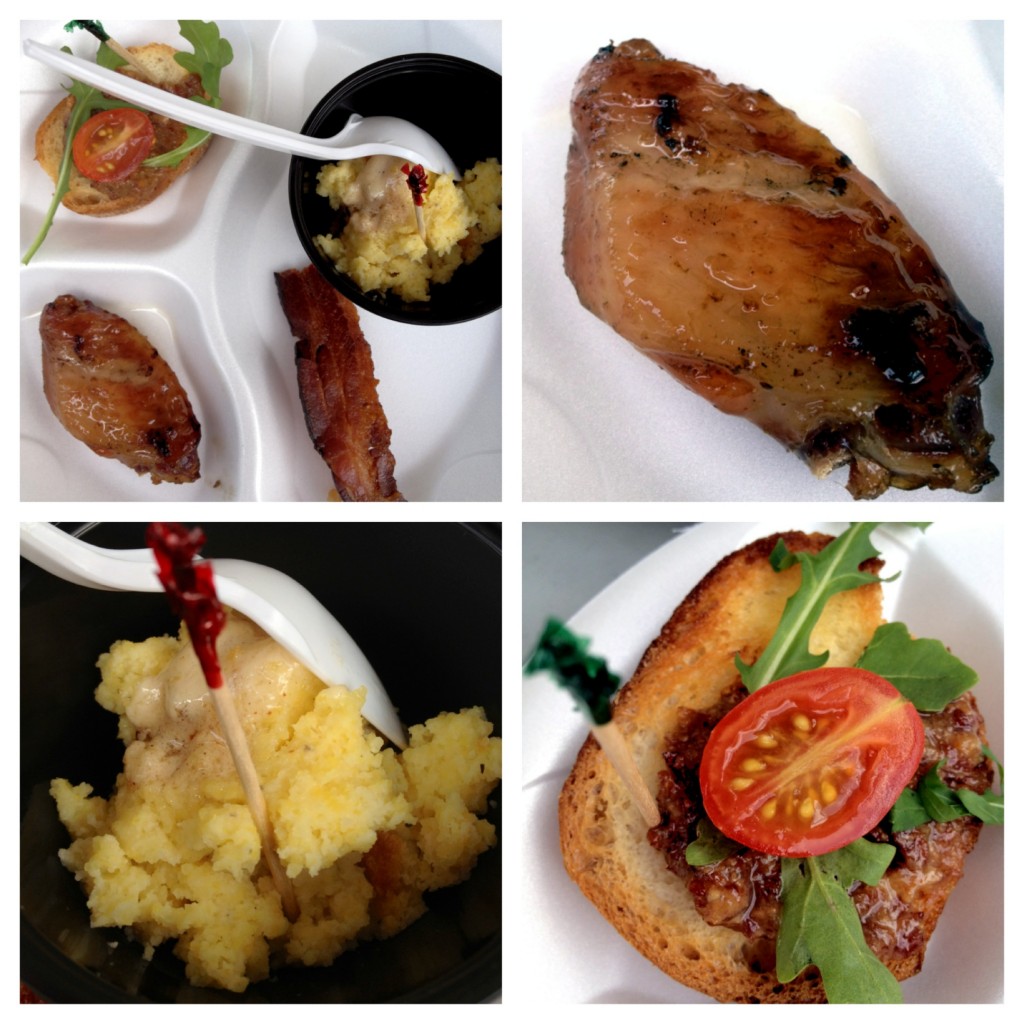 Top Left corner: Bacon Platter from C&S Brisket Bus
Top Right Corner: Bacon Cured Chicken Wing
Bottom Left Corner: Bacon Spoon Bread, Bacon Maple Compound Butter
Bottom Right Corner: House Made Bacon Jam, Crostini, Arugula, Tomato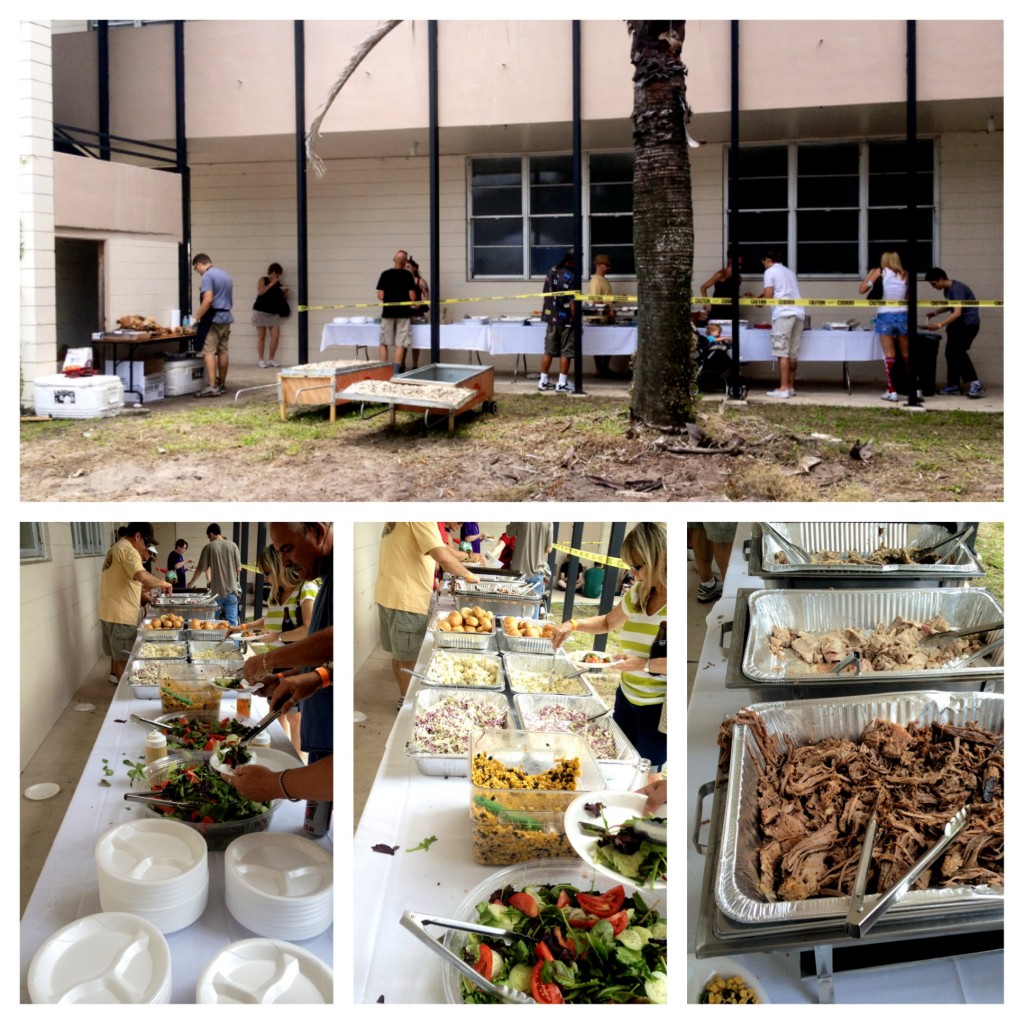 After we tasted each of the bacon plates, we indulged in this beautiful buffet filled with brisket and smoked pork, salads, and watermelon!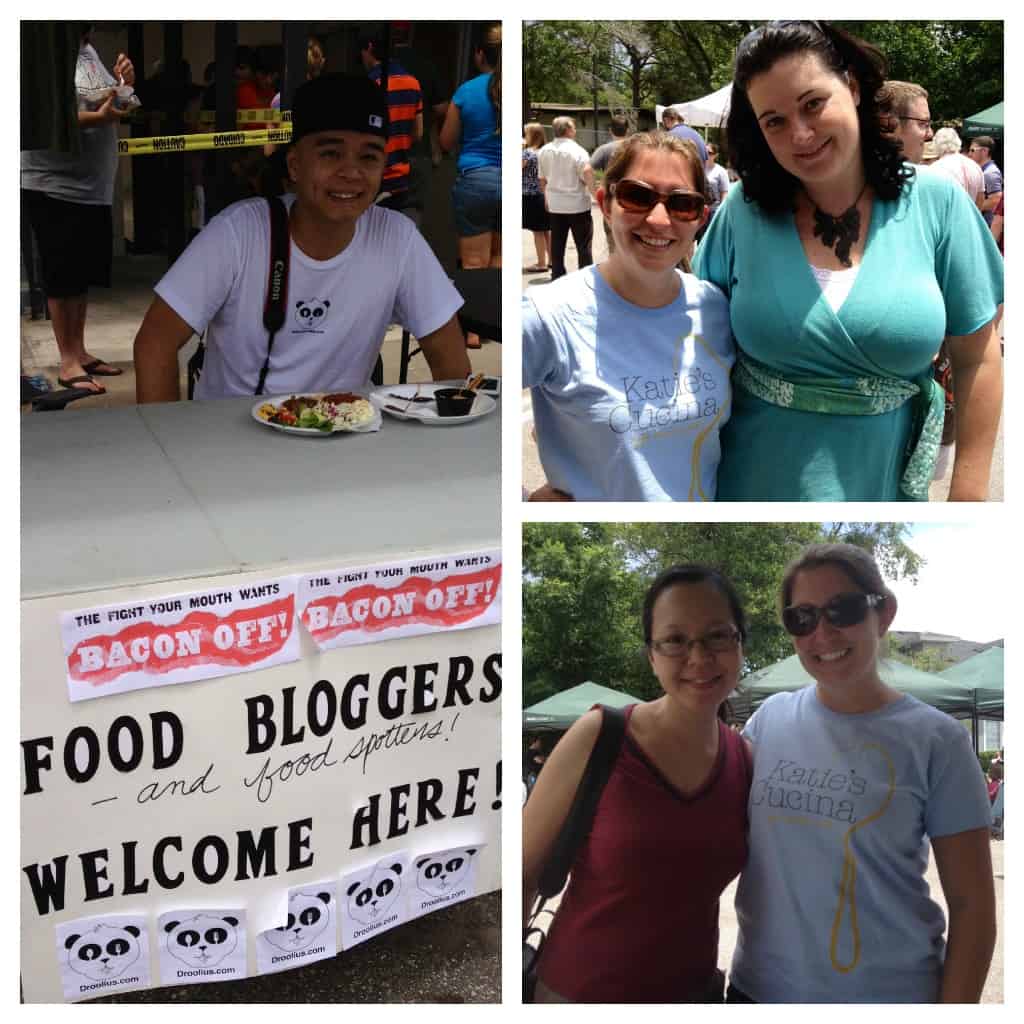 I also had the chance to hang out and catch up with a few of my fellow food blog friends in real life; Pictured left: Julius from Droolius.com, Top Right: Christine from Cook the Story, Bottom Right: Suzanne from Koko Cooks.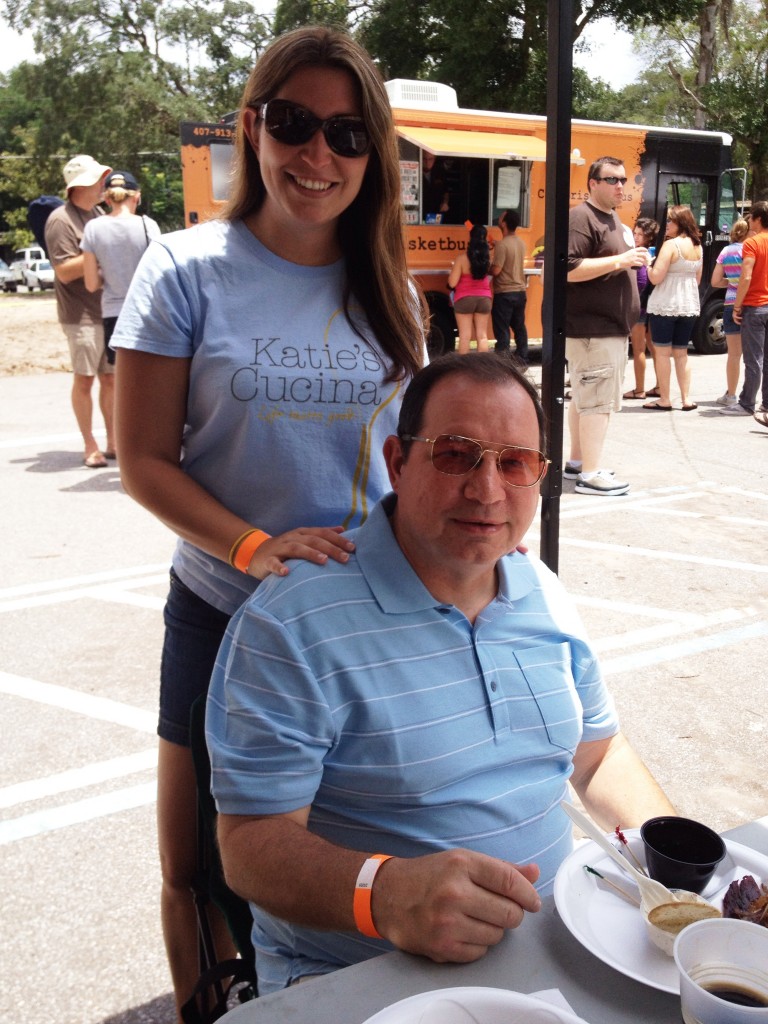 Needless to say, my dad and I had a wonderful time at Bacon Off Orlando–indulging in bacon and critiquing each bacon dish we sampled. I'd like to say my dad was in "hog heaven" … no pun intended!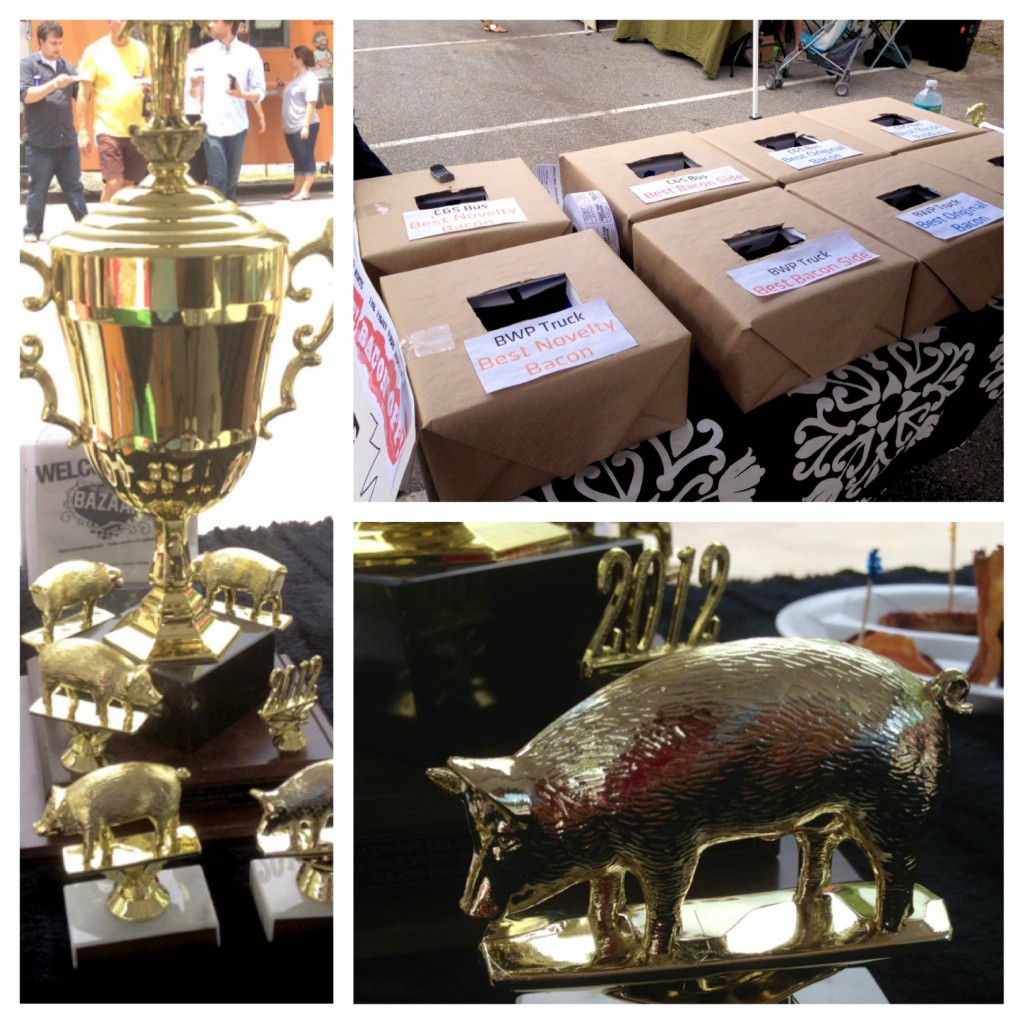 So, you might be wondering who won in which category… and the winners are…
Best Original Bacon: The Big Wheel Mobile Food Truck's Local Berkshire Pork Bacon
Best Bacon Side: The C&S Brisket Bus's Bacon and Corn Spoonbread with Maple Butter
Best Bacon Product: The Big Wheel Truck's Bacon Dip
Best Novelty Bacon: The Big Wheel Truck's Local Angus Beef Shortrib Bacon
Bacon Grand Champion: The Big Wheel Truck!
From the sounds of it on Twitter this was a successful event and might be returning next year. For you Central Floridians that missed Bacon Off Orlando 2012–keep your eyes peeled for information next year on Bacon Off Orlando 2013!
Disclaimer: I received 2 tickets to attend Bacon Off Orlando; however, I was not compensated nor required to write this post. I truly enjoyed my time at the event and wanted share with all my readers. All opinions are my own!