Mother's Day is right around the corner. I swear just yesterday it was the first day of January–where is time going? Growing up, I remember showering my mom with homemade cards, flowers, and food! (Remember, I started cooking at a young age.) Typically, my mom and I would bake a box of brownies or make cupcakes and cookies. If we were really getting crazy we would make mini cheesecake cupcakes. My mom was a Navy wife which meant that my dad was deployed to sea a lot… so she liked to keep things simple since she was very much a single-mother a good 9 months out of the year.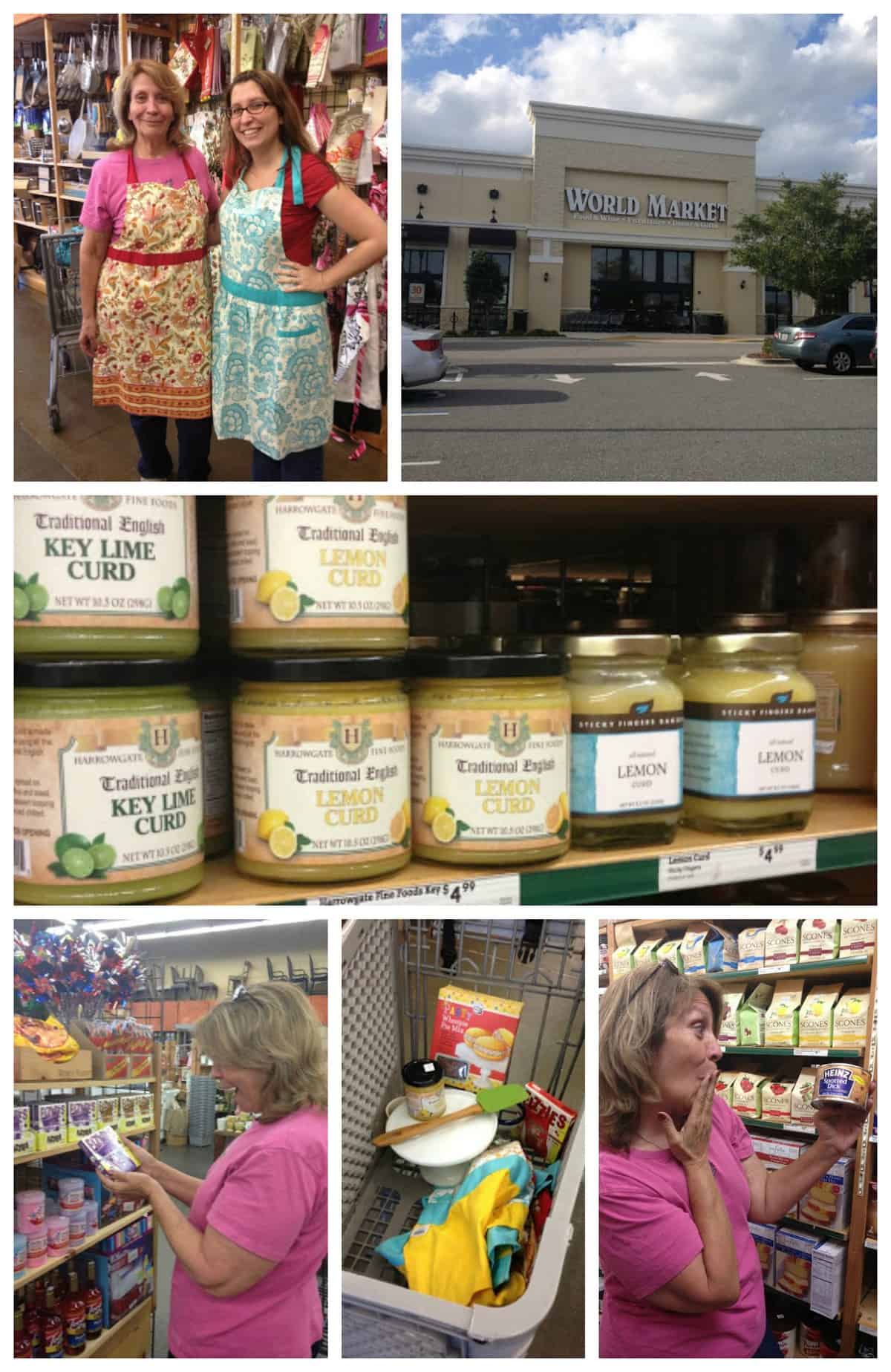 I figured why not reminisce on the "good ol' days" and spend a special evening with my mom doing what we both like to do best: shop and bake! We had the best (and much needed) mother/daughter date the other weekend. My mom and I typically have opposite work schedules and never get to see each other. Although, we make it a point to try to talk to each other at least once a day. I consider her one of my best friends. Although she may not think it–she gives great advice, honest feedback on recipes, and lots of love!
My mom and I both love World Market–love is putting it lightly… we are both addicted to the place. My mom makes weekly trips to World Market and always calls or text messages me pictures of dinnerware or food that she feels I might just need. I on the other hand don't have the privilege of visiting as often. I'm glad I have such an amazing mom to constantly think of me. So it was only a natural fit that we both go shopping at World Market. If you follow me on Instagram you saw a few of our shopping photos. We had both planned to stay only 30 minutes which quickly turned into a 2 hour, browse every aisle, kind of shopping trip. Which don't get me wrong–I am more than happy to get lost in World Market for a few hours (lost in a good way of course). While there I let my mom pick out a few of her own Mother's Day Gifts. She loved the apron and insisted we try the Fizzies. It was a drink she had as a kid and hadn't consumed it in quite a long time!
After picking out gifts, baking supplies, and everything in between we decided to check out and get back to my house to do a little baking. The cashier was kind enough to take a photo of my mom and I as we checked out!
As soon as we got home, I preheated the oven, and then I set up the tripod. I wanted to document our evening together, so using the timer to my camera I took a variety of photos while baking with my mom. You get to see our entire process from start to finish.
If you know me in real life–you know I like to make the funnies and so does my mom. We are kind of like frick and frack. And although I'm not a box-baker any more it felt good to bring back childhood memories with my mom.
My mom and I alternated mixing the dough. Something we use to do when I was in elementary school. (By the way, I am in love with this spoonula from World Market!)
You'll see us goofing around in the kitchen (i.e., my mom asked me if I grabbed the powder sugar and I assured her it was; however, she didn't believe me so I let her taste it! I promise. This is not mother-abuse. This is 100% love!
After devouring into the whoppie pies, we clanked glasses to a fun evening in together. By the way, we added a delicious lemon curd to half of the whoopie pies to give them a "semi-homemade" twist.
Supplies used for our baking evening in:
Woopie Pie Party Mix
Harrowgate Lemon Curd
Green Silicone Spoonula
Fizzies
Rocco Blue Double Old-Fashioned
Manor Floral Napkin
Visit World Market Online! Website | Twitter | Facebook | Pinterest | Instagram
Disclosure: This shop is part of a social shopper marketing insight campaign with Pollinate Media Group® and World Market, but all my opinions are my own. #pmedia #MyAmazingMom. http://cmp.ly/3/8vNxcO