Once again I was chosen to host a
house party
. This time it was sponsored by Boboli pizza crust. Boboli's marketing campaign for the summer is "Beat BBQ Boredom" and it makes a lot of sense. Instead of grilling the same old hamburgers and hot dogs–grill pizzas! Most people (like me) don't even think about grilling pizzas, so this was a nice change and a great way to introduce a wonderful product to our family. We had the chance to sample the original, whole wheat, and thin crust varieties along with some wonderful "gourmet" (as they were called at our party) pizzas!
I think the over all consensus of the favorite pizza of the evening tied… both the Lime Chicken & Cilantro Pizza and the Honey Mustard Chicken pizzas were among the favorites (both of these recipes to come). Below you'll find a few pictures from our party. *Stay tuned for a cool Boboli giveaway!!!
My husband the "grill master" grilling the pizza crust before we could start putting the toppings on!
Our 4 pizza's on the grill cooking!
Honey Mustard Chicken Pizza Lime Chicken & Cilantro Pizza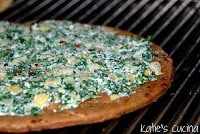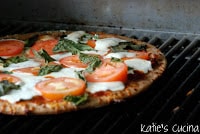 Spinach & Artichoke Pizza Caprese Pizza
Look at that beautiful pizza (oops I mean husband)!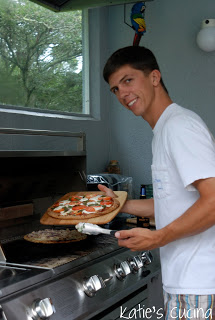 Honey Mustard Chicken pizza moving off the grill in action!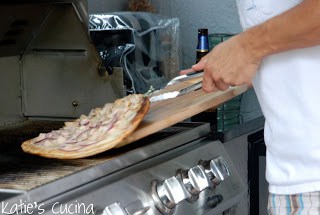 Cooked, Cut, & Ready to eat!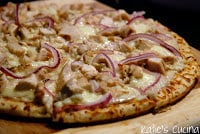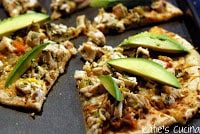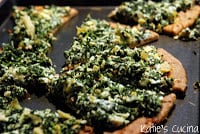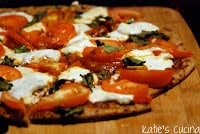 The family enjoying there Boboli Grilled pizzas!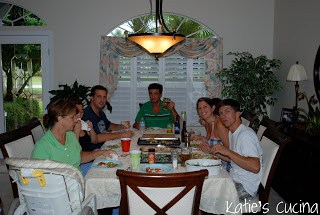 Pizza is on the table and moving quickly!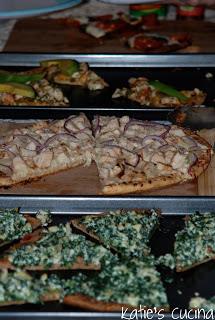 Stay tuned for some great pizza recipes!