This recipe is brought to you by Laura's Lean Beef. As always, all opinions are my own.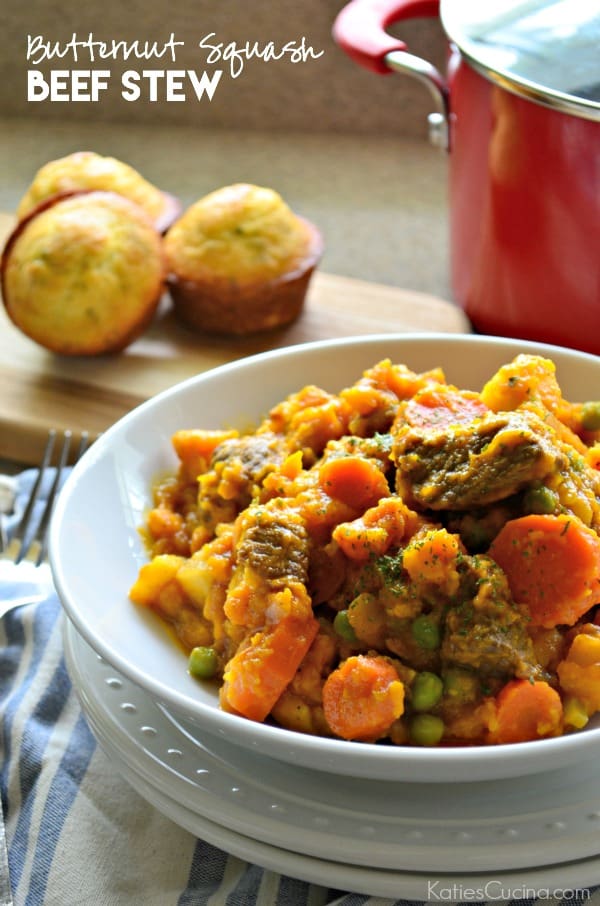 Fall has officially arrived and what better way to stay warm than to cozy up to a big bowl of this butternut squash beef stew. This stew is chocked full of veggies and packed with tons of beta-carotene. Beta-carotene and other carotenoids provide approximately 50% of the vitamin A needed in the American diet (source). I was so happy when my son gobbled it up. I find myself constantly struggling to get him to eat vegetables. One sure-fire way I know I can get him to eat vegetables is in soups and stews. I've now become one of those parents, who sneaks vegetables into everything. I never would understand those parents who would talk about how they can't get their child to eat vegetables. I loved vegetables growing up, so I figured Ryder would too. He did up until a few months ago. Now they just lay limp on his plate while he devours his meat and starch. So I now find myself making tons of soups and stew in an effort to get my child to love vegetables again.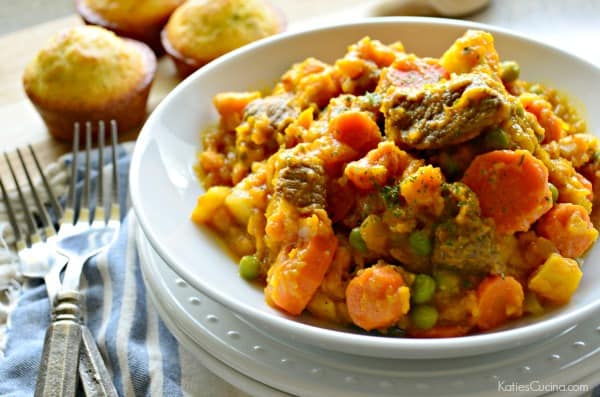 So let's talk about how I cooked this butternut squash beef stew. First, off I used Laura's Lean Beef Grass Fed Beef for stew. I was so excited when I saw that my local Super Target was carrying the grass fed line from Laura's Lean Beef. I was so excited I totally stocked up so I don't have to search high and low the next time I want to feed my family grass feed beef! I try to feed my family organic food as much as possible. So you might wonder what is the difference between conventional beef and organic beef? The cattle are raised on certified organic pastures free of pesticides and fed a diet of 100% organic grasses. That means that they can roam pasture verse being tied up. They have a much better quality of life yielding a higher quality of beef. And since it's Laura's, you know that the cattle have been raised naturally, without the use of added hormones or antibiotics (source).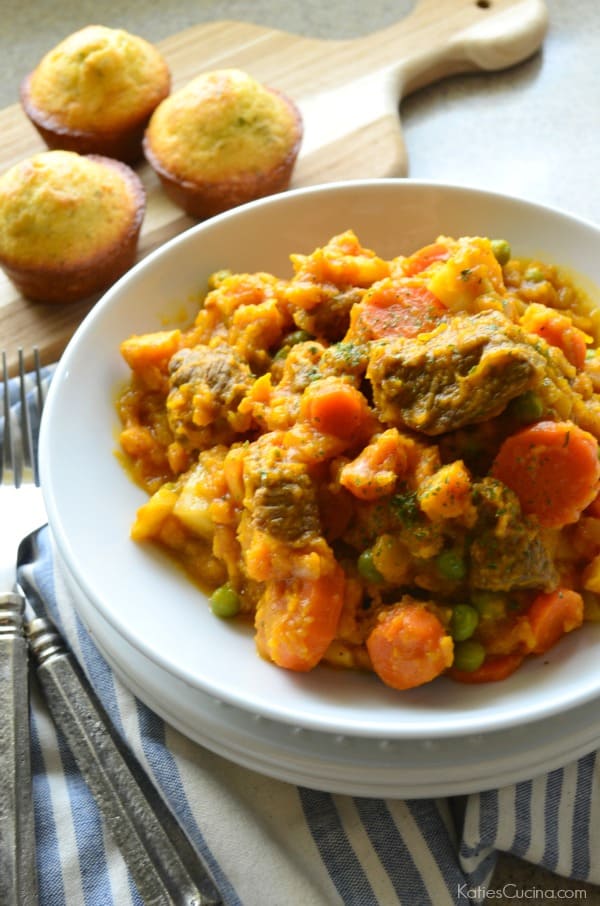 I'm going to tell you a big secret. You don't need to have hours to make a delicious beef stew. The key to cooking a quick beef stew in under a few hours is cutting the beef into bite-size pieces. Once you're ready to start your stew, you'll want to cut the Laura's Lean Beef Grass Fed Beef for stew into the bite-size pieces then season with salt, pepper and garlic powder. Begin to sear the meat on each side. Then I added in the tomato paste and Worcestershire sauce followed by the frozen squash puree and beef broth. At this point you'll want to continue mixing until the squash puree melts then reduce the heat to medium-low heat and cook for 30 minutes, mixing occasionally. While the beef simmers prep the vegetables and set to the side until they are ready to be cooked. After the beef has been simmering for an hour add in the carrots, parsnips, celery, and onion. You'll want to cook the stew on medium-low for at least 15 minutes. Then I added in the butternut squash and sweet potatoes. I cooked these for an additional 30 minutes on medium heat with the lid on. I didn't add in the butternut squash and the sweet potatoes with the other vegetables first because they are softer vegetables that require less cooking time. In order to keep the integrity of the vegetable you'll want to separate the cooking times of the two groups of vegetables. Lastly, I added the frozen peas and then reduced the heat and let it simmer a little bit longer.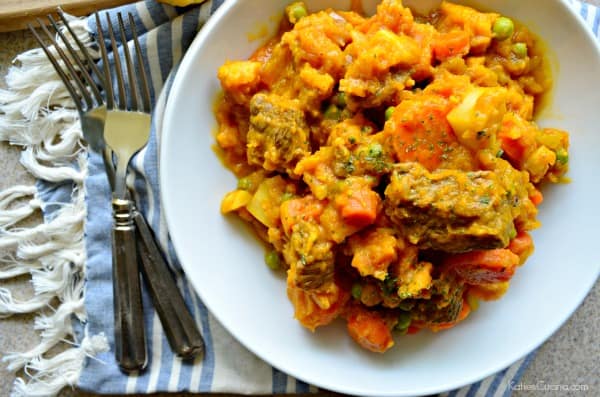 Just like that you'll have a delicious and very seasonal Butternut Squash Beef Stew in under two hours time. After each bite you'll think this had been simmering on the stove top for hours and your family will be asking for seconds, thirds, and fourths!
I'm sharing this recipe for Butternut Squash Beef Stew on Laura's Lean Beef Blog. Click HERE for the full recipe.
Check out other recipes I've created for Laura's Lean Beef: