Warm your home and your should with a big pot of Chicken Rice & Quinoa Soup.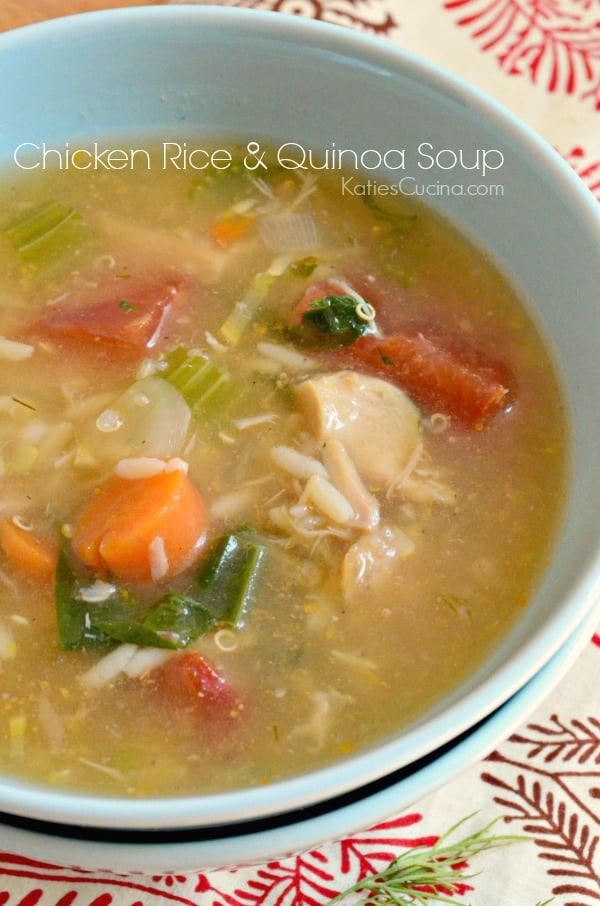 I have another hearty and comforting soup for you today. I love chicken and rice soup, and recently decided I wanted to modernize the recipe and add in some quinoa! My husband isn't a big fan of quinoa so I try to mask it into stuff that I make these days. I will add a cup of quinoa to our rice when I make it giving it a nice little blend and then of course masking it so he will eat it. I also find soups are a great place to add it in. What better way than to add it to a chicken and rice soup?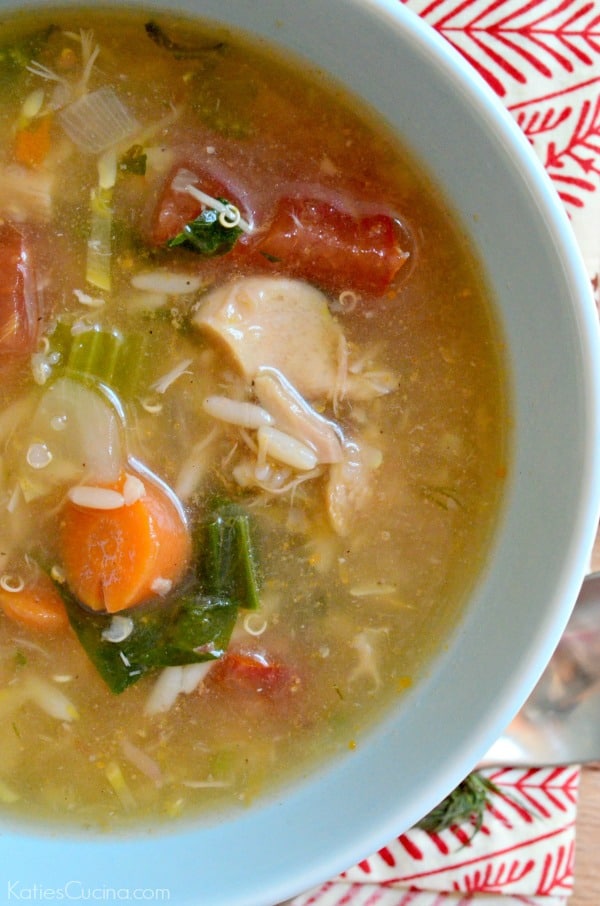 I love to make a big pot of soup on Monday's. I feel like it sets up our whole week. I have a quick and easy lunch and my husband has a small bowl of soup to go with his lunch each day. Plus it makes our home smell amazing! Soup is so easy to make, and very affordable. It's a great way to stretch your budget and fill your belly! I also use my store-bought rotisserie chicken method to make this Chicken Rice and Quinoa Soup. It's my secret to making this soup taste like it's been simmering on the stove for hours!
Find the full recipe over at Food Fanatic!