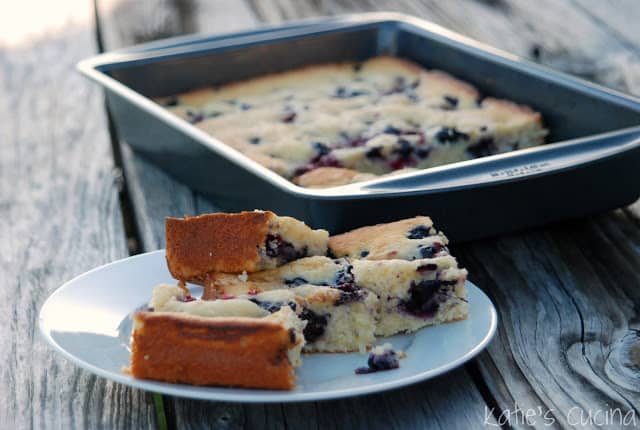 I was looking for a dessert to make for dinner and stumbled across this berry cake in the May edition of Everyday Food. It looks delicious and screamed summer since berries are in season and are relatively inexpensive to buy. It was very easy to make and a tad bit on the healthier side (332 calories per serving opposed to 1,000+ calories per slice).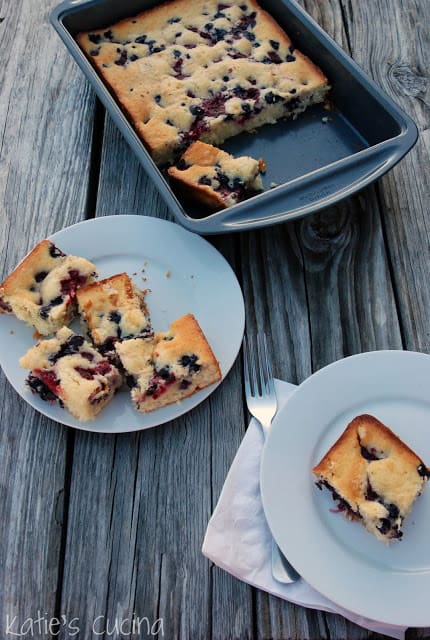 This was definitely more of a breakfast style cake than an after dinner cake (although it worked). The coconut flavoring was very faint, so if you are a fan of coconut I would suggest you add maybe a teaspoon of coconut extract and/or if your a lime fan I would double the lime juice. I'm interested to make this cake again and adding coconut extract and additional lime juice… to see how the flavors blend and intensify. If your entertaining, want to bring in a nice breakfast treat for your co-workers (like I ended up doing), or just simply want a cake for breakfast this is the recipe for you!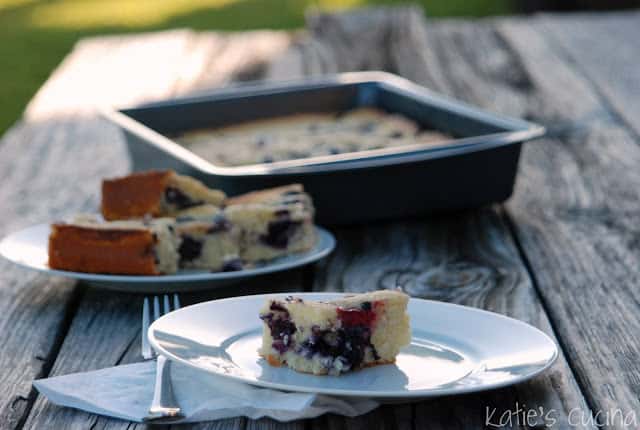 Source: Everyday Food, May 2011
Author:
Ingredients
1-½ sticks unsalted butter, room temperature, plus more for baking dish
1-¾ cups plus 1 tablespoon all-purpose flour (spooned and leveled)
2 teaspoon baking powder
½ teaspoon coarse salt
1 cup packaged sweetened shredded coconut
1 cup plus 1 tablespoon sugar
3 large eggs
2 teaspoon finely grated lime zest
2 tablespoon lime juice
3 cups mixed berries (such as raspberries, blackberries, blueberries)
3 tablespoon amber orange juice
Instructions
Preheat oven to 350 degrees and begin preparing your 9 x 13 inch baking dish by rubbing butter and flour in it.
In a large bowl, whisk together 1-¾ cups flour, baking powder, salt, and coconut, and set aside.
Using an electric stand mixer, beat butter and 1 cup sugar on high. *Remember to scrape down bowl as needed. Beat butter/sugar mixture until light and fluffy (about 4 minutes). Add eggs (one at a time) and beat until combined. With mixer on low, add flour mixture in three increments, alternating with the buttermilk; beating until well combined. Fold in lime zest and lime juice, and pour batter into dish. Smooth the top with the back of a soft spatula.
In a medium bowl, toss together 1 tablespoon flour, 1 tablespoon sugar, berries, and orange juice. Scatter berry mixture over the top of the batter. Bake until cake is golden at edges and a toothpick inserted in center comes out clean, about 35 minutes. Let cake cool in pan on a wire rack 20 minutes before slicing. Serve warm or at room temperature.
Notes
*Refrigerate cooled cake for up to 5 days.