Looking for a healthy and filling summer time soup? Try my recipe for chickpea vegetable soup. This soup is packed full of vegetables and protein.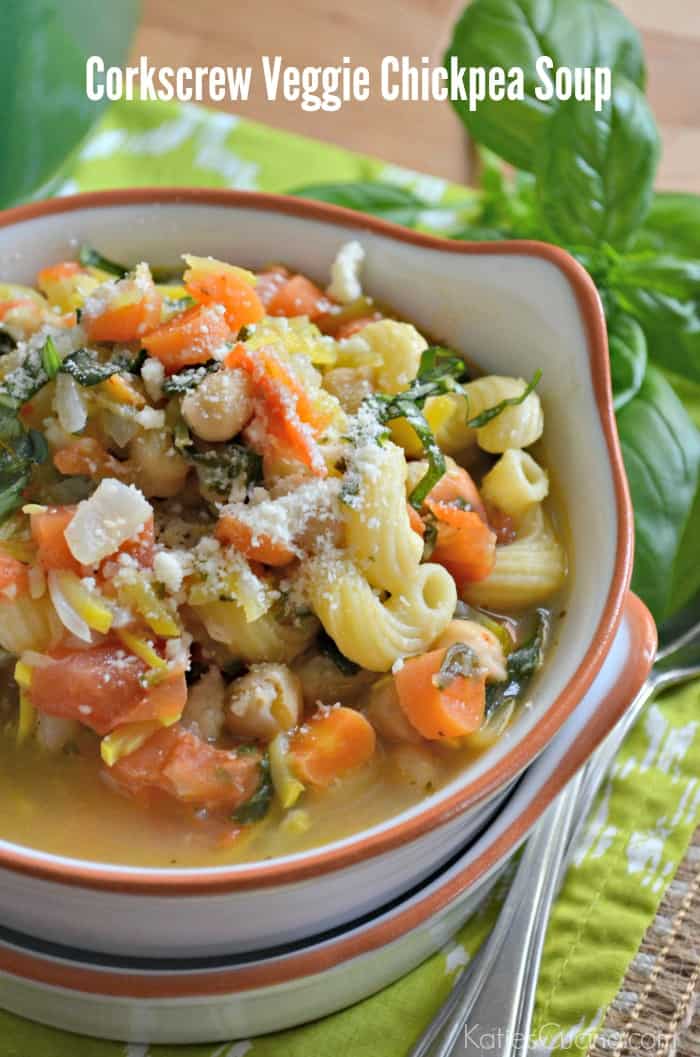 It's so hot and yet why would I be posting a soup recipe? Because I keep my house at a cool 76 and I still fill the need to enjoy a bowl of soup a few times a week. Yes, I'm still making my weekly pot of soup. I like to think of this soup as a "summer soup". It's packed full of vegetables and isn't as heavy as some of the more stew like soup I tend to make in the winter months. Even after a hot sweaty workout outside I'm still enjoying a warm bowl of soup for lunch (and a cold crunchy salad to go along with it).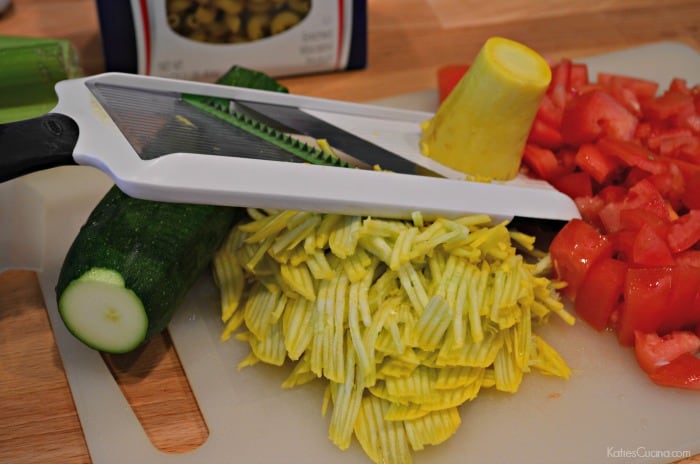 Another thing I try to do when making my weekly pot of soup is make the pot in 30 minutes or less. I can achieve a slow cooked taste by sweating the vegetables in a little bit of chicken broth for a good 5 minutes or so. It softens them quickly and helps put the soup together in under 30 minutes. I like to prep all my veggies at once to cut down on the prep time. Having them prepped and ready to go is the key to making a quick meal. I also like using my OXO Hand-Held Julienne Slicer for this soup. That's how I cut the squash so thin and it cooks so quickly. While my soup cooks I typically make a flatbread for my son and I (and if it's the weekend for my husband too). I love this Prosciutto Mozzarella and Asparagus Naan Flatbreads, it compliments this soup recipe perfectly.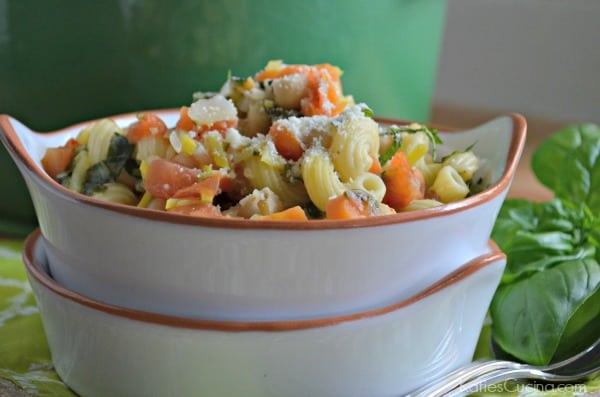 After I'm done enjoying my lunch I divide the remaining soup into small containers so that I can quickly reheat and enjoy the soup all week long. And on nights that dinner is a little late on the table and I have cranky people pestering me and asking when is dinner I serve a small bowl of soup to hold them over. It works like a charm every time!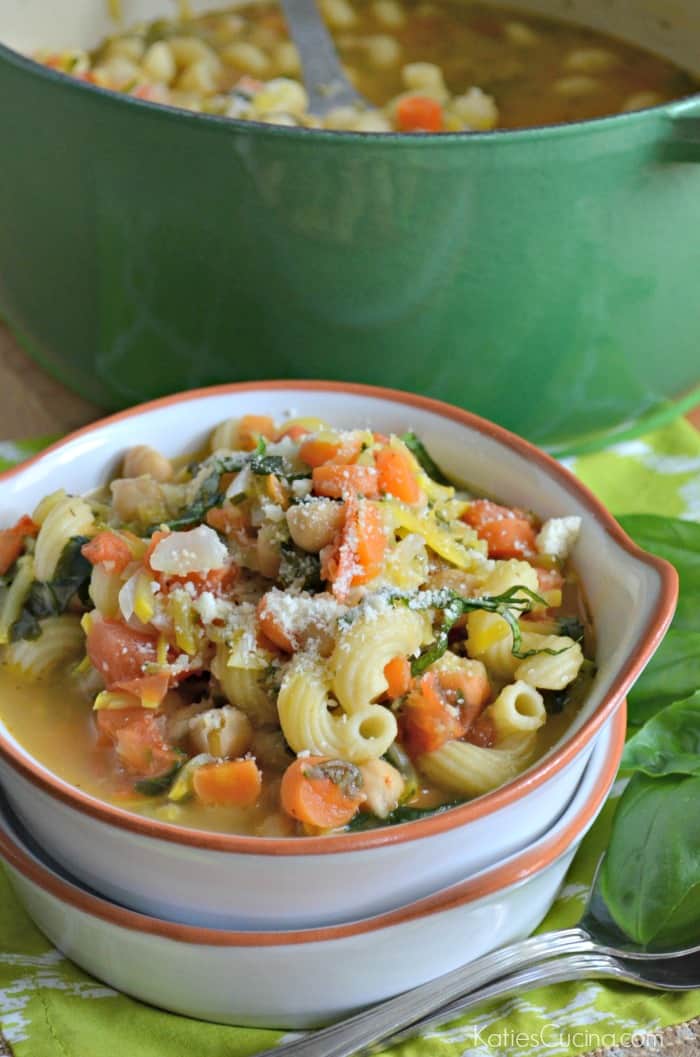 If you're a soup lover I think your going to love this chickpea vegetable soup. Even in the dog days of summer—everyone can use a little comfort in a bowl.
Disclaimer: I'm a paid contributor for Food Fanatic. This recipe was created for them. As always all opinions are my own.