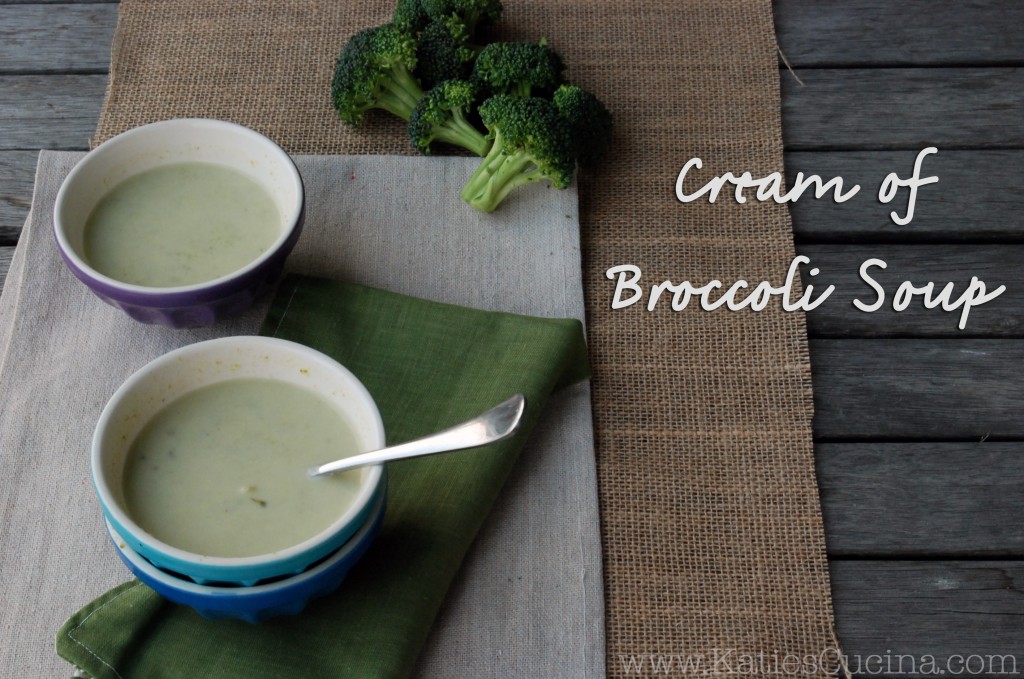 A few months ago while attending the Southeast Produce Conference I had the pleasure of meeting the folks from Eat Smart. This is a brand that I have turned to on a weekly basis for years now. Eat Smart's pre-packaged fresh-cut vegetables are convenient for busy week nights, and I know I can always count on them. You can also find party trays and bagged salad kits by Eat Smart as well.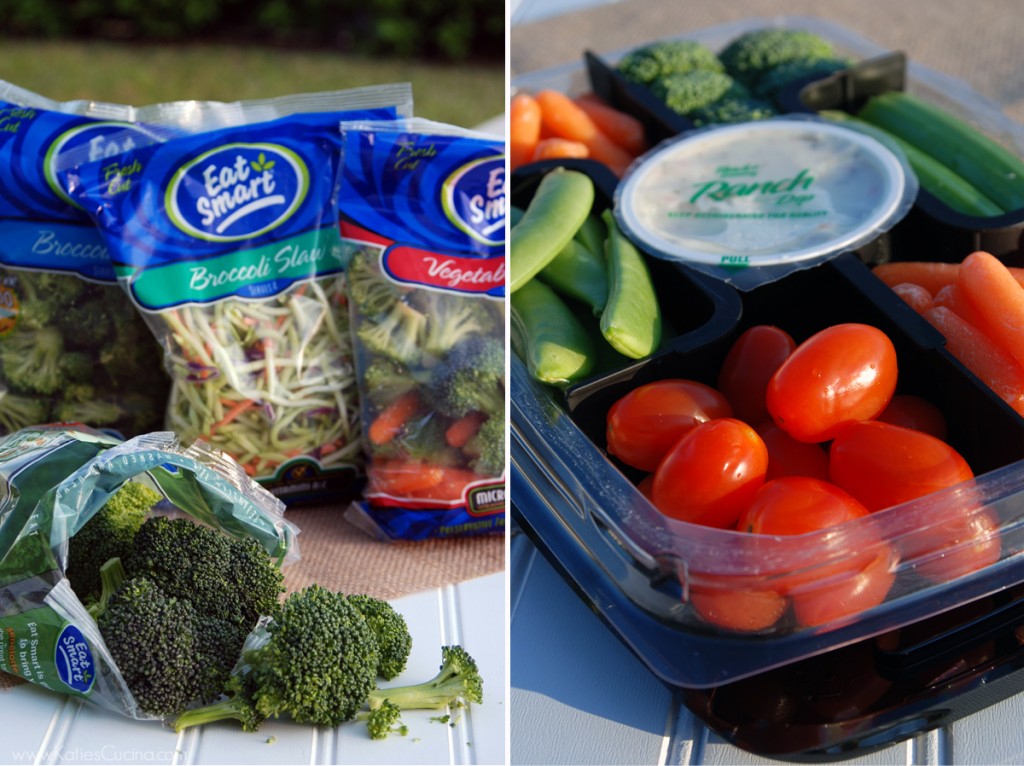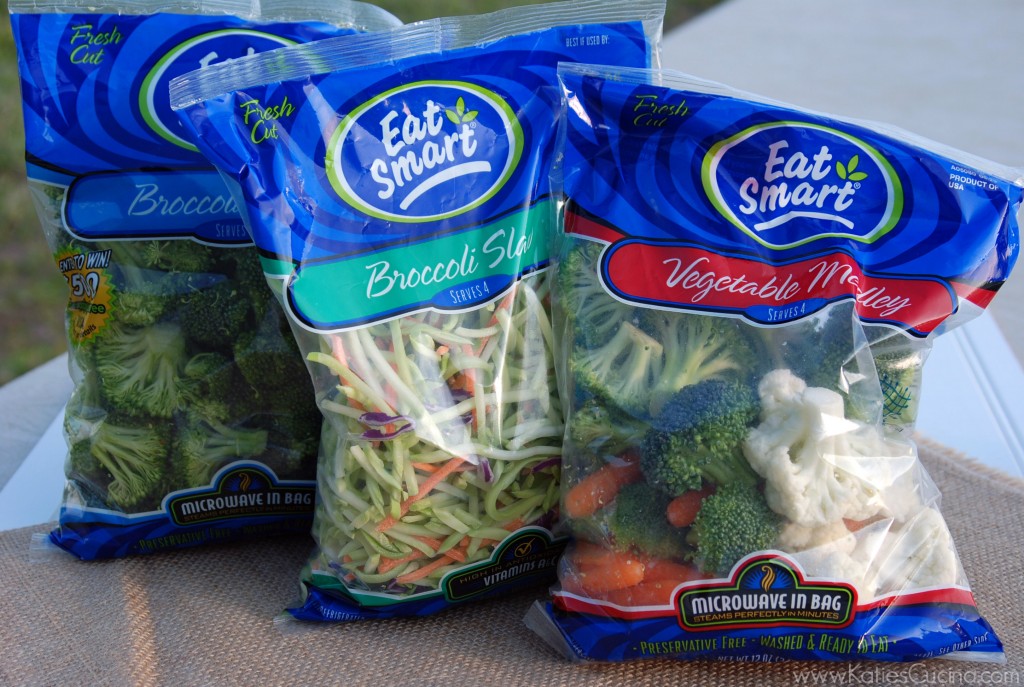 Now, let's talk about this soup–it's perfect to sip on whether its hot or room temperature. Heck, you could indeed slurp it up as a cold soup, too. All week my husband, Jon, has been "drinking" it on the go as an "appetizer" before his lunch. Just so you know. That's the way he wanted me to market this soup. As a drink-as-you-go soup. Not a sit at a table with a hearty bowl of soup. This is "soup-er" easy to make and requires few ingredients. Of course, the star of this soup is a 12 oz bag of Eat Smart Broccoli Florets.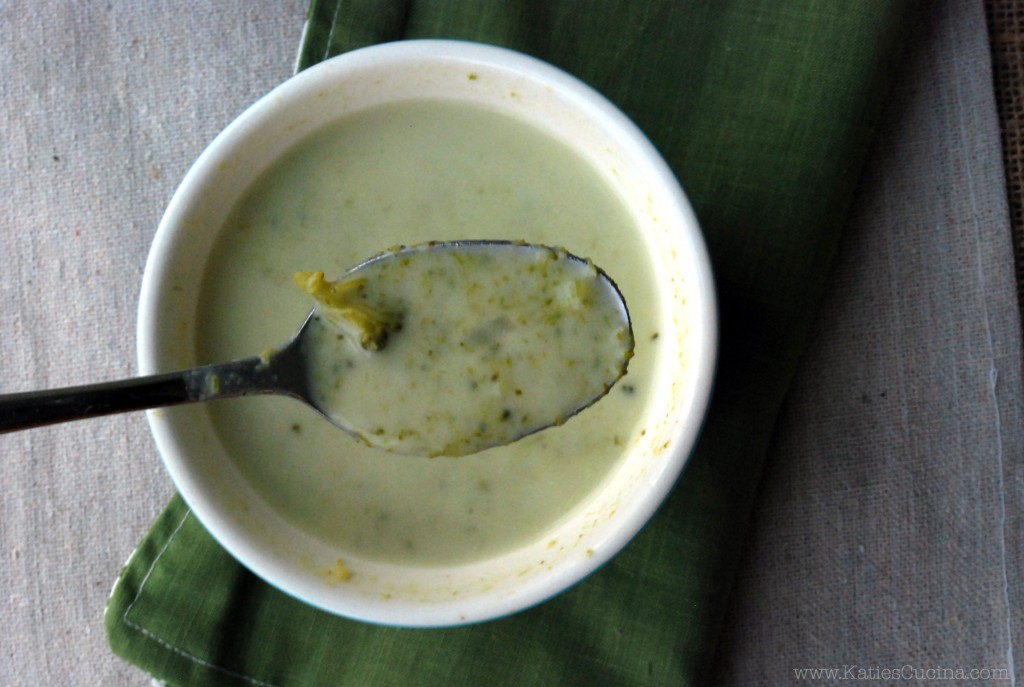 Source: Katie Original
| | | |
| --- | --- | --- |
| Cream of Broccoli Soup + Giveaway | | |
Author:
Ingredients
1-12oz bag of Eat Smart Broccoli Florets
1-32 oz box of Chicken Broth
1 tablespoon minced onion
½ cup heavy cream
⅛ teaspoon black pepper
Instructions
In a large sauce pan add broccoli florets and chicken broth. Bring to a boil and cook on high for 10-15 minutes or until soft. Add 1 tablespoon minced onions during the last few minutes of cooking.
Remove the sauce pan from the heat. Using an emersion blender puree the broccoli/broth mixture.
Stir in heavy cream and black pepper. Serve immediately.
Notes
*To make this a vegetarian soup; substitute chicken broth for vegetable broth.