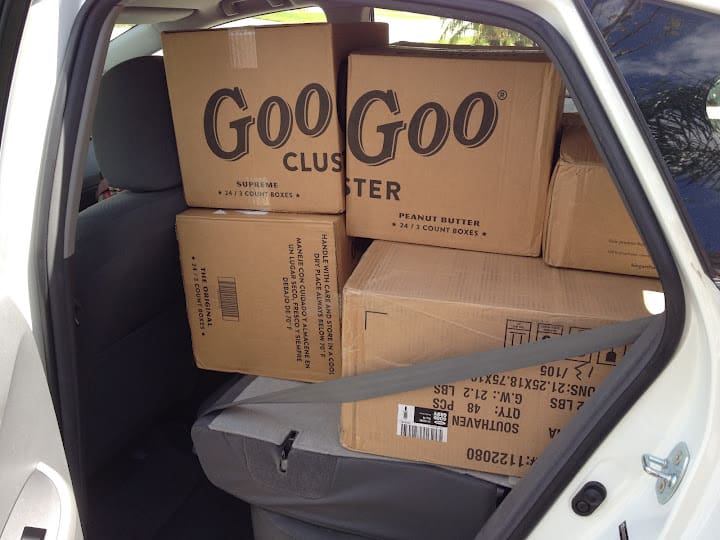 Last weekend I had the privilege to attend Food Blog Forum Orlando at Walt Disney World! For months I had been looking forward to this day and last Friday morning I loaded my car up with boxes of Goo Goo Clusters, OXO, King Arthur, and Le Creuset products and drove a whopping 25 minutes to Disney where Food Blog Forum was being held. I unloaded the car with the help of a bellman and checked into my gorgeous room at the Polynesian Hotel.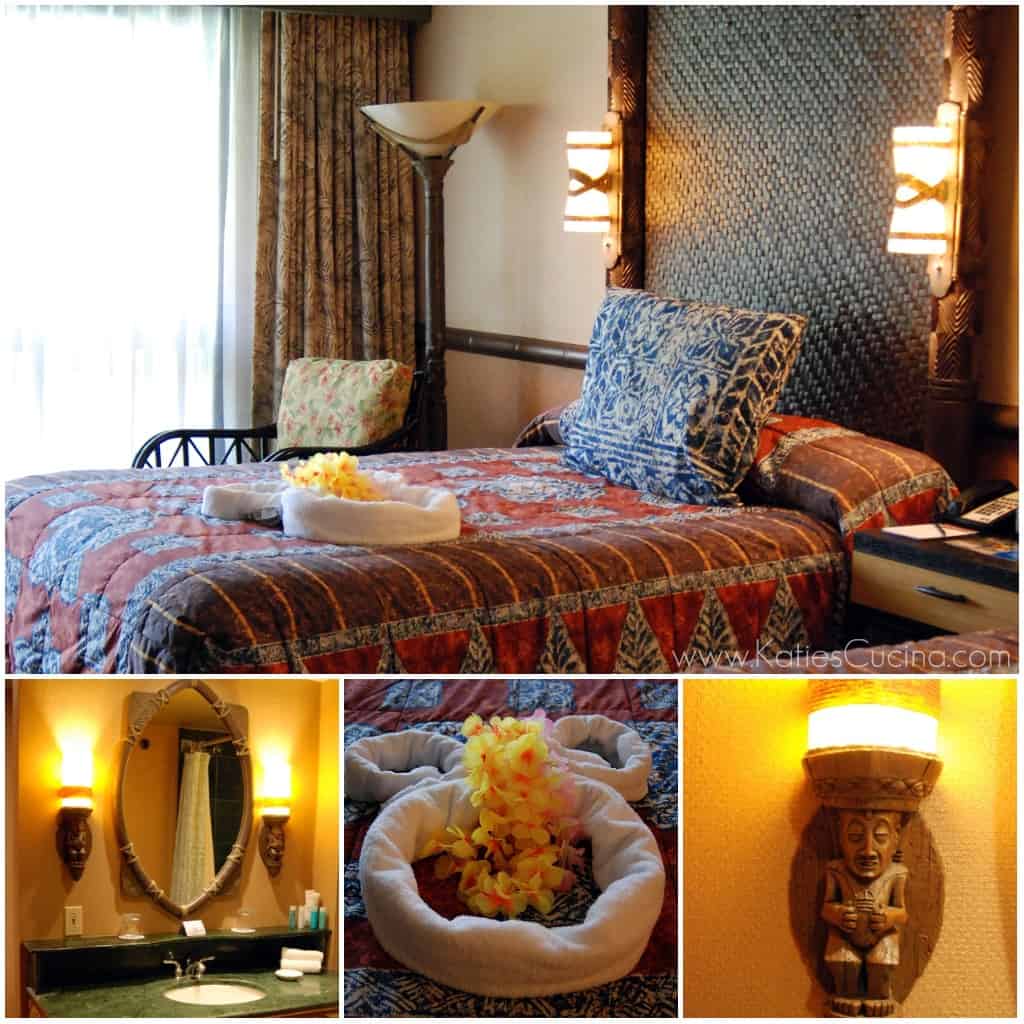 A spacious room awaited me, and luckily it was just a few steps from the pool. After unpacking (we were only their 2 short nights yet it felt like I packed for a month), I slipped into my swimsuit and made my way down to the pool.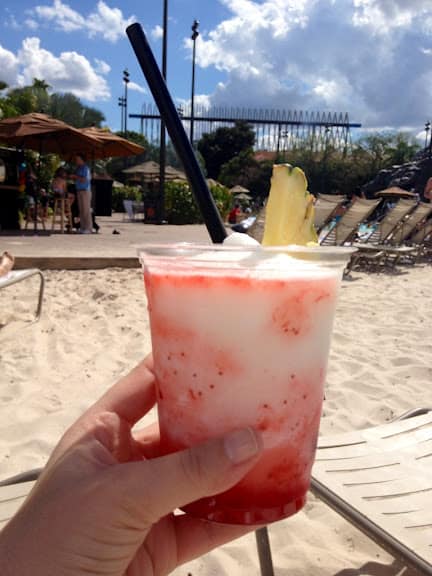 That's where I met up with Christine from Cook The Story, Carroll from Vanilla Lemonade, and Emily from Sage Recipes. As I sat poolside with these lovely ladies I sipped on a luscious Miami Vice (Half Pina Colada Half Strawberry Daiquiri). If this drink doesn't scream "vacation" I don't know what does.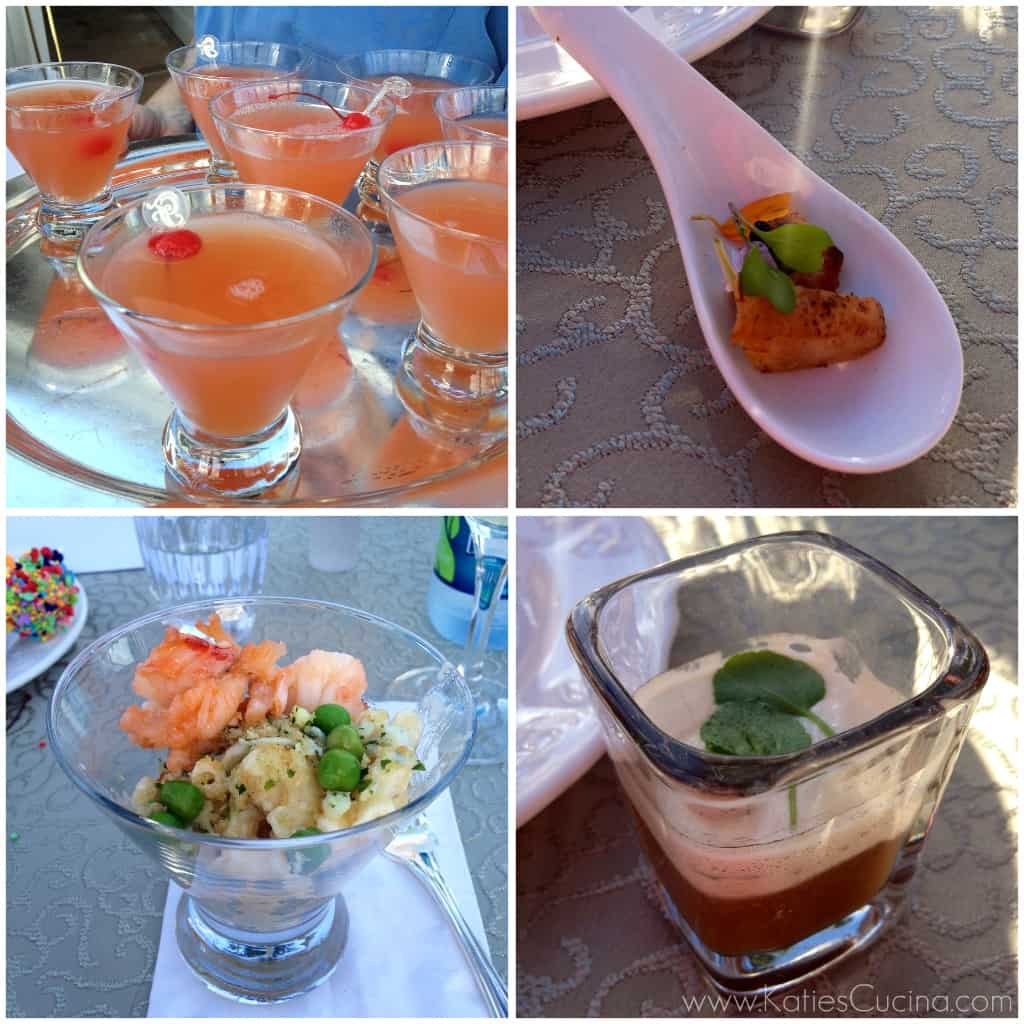 Later that evening we made our way to the Grand Floridian where our welcome reception was being held beach side. Overlooking the Seven Seas Lagoon and from a distance we could see the Magic Kingdom. We were greeted with Granberry Cosmo's (pictured top left corner) which were much sweeter than a traditional cosmopolitan and were ridiculously easy to drink. We were passed shot glasses of a pureed vegetable soup (pictured bottom right corner) and spoonfuls of seared scallop with caviar (pictured top right corner). I had my first caviar experience that night. I didn't like nor dislike it; therefore I really don't feel like I'm missing out on anything. My favorite dish of the evening was the Macaroni & Cheese bar that had toppings galore. I had not 1 but 2 servings (shhh don't judge) of the macaroni & cheese with lobster, panko bread crumbs with shredded crab, and green english peas.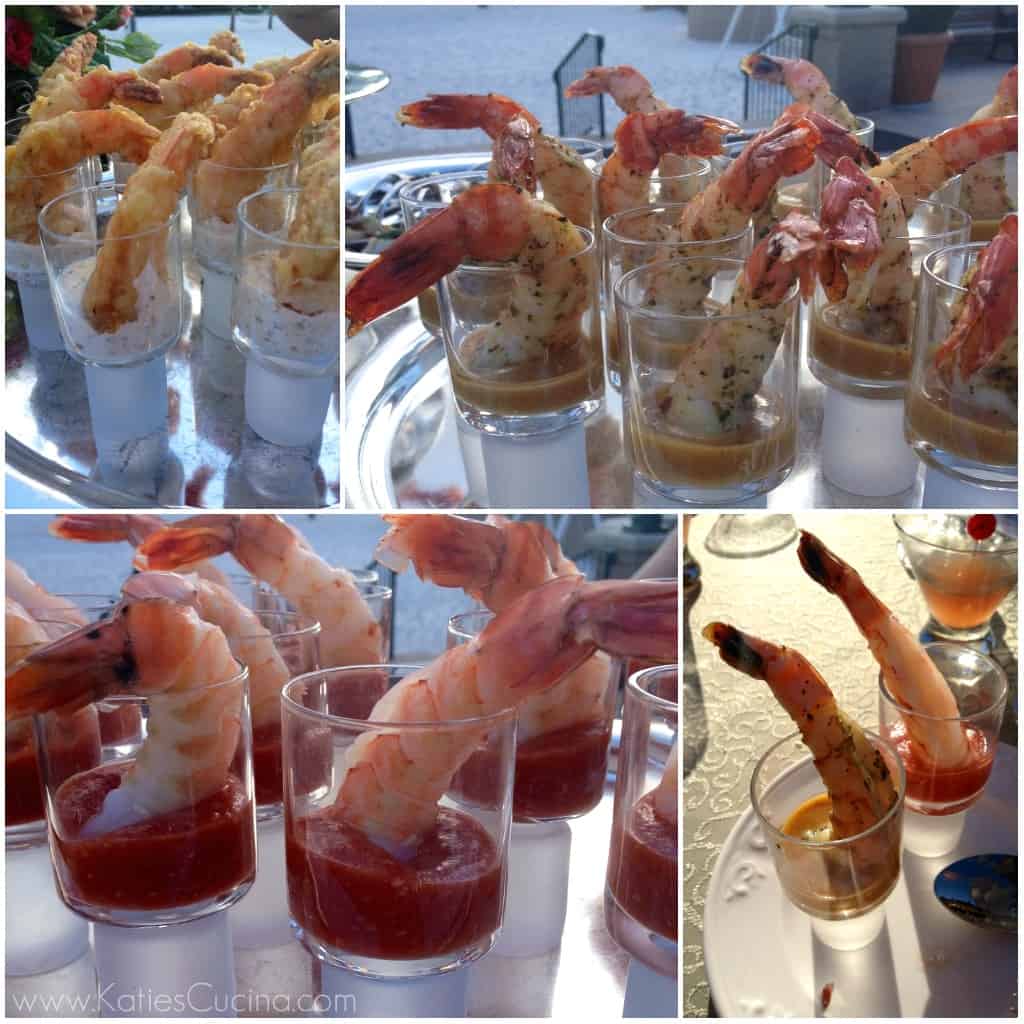 At another table close by, plump jumbo prawns awaited us. The traditional steamed, chilled variety was found that accompanied a cocktail sauce, followed by a seasoned prawn bathing in a pool of honey mustard sauce. Lastly, their was the infamous deep fried prawn accompanied with a creamy white sauce. All three were equally delicious although I like to stick with the classic.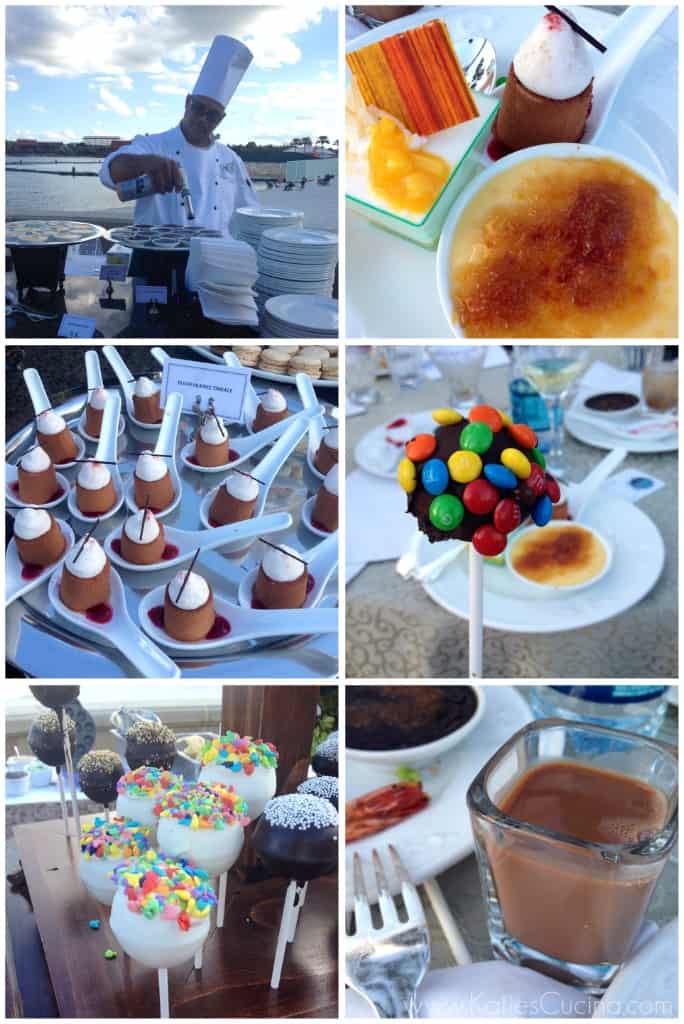 And then it was time for dessert! Oh–their were desserts. More desserts than anyone knew what to do with. Pictured in the top left corner is one of Disney's Chef's preparing creme brulee. My favorite dessert of the night was the silk smooth warmed milk chocolate and caramel shot (pictured bottom right corner). I could have placed my mouth under the spicket and let the large vat of warmed milk chocolate flow into my body. I refrained from having multiple servings although the thought crossed my mind. The cake pops were delicious and moist, and I was a bit sad I only took one… and it was for the "road" never-the-less.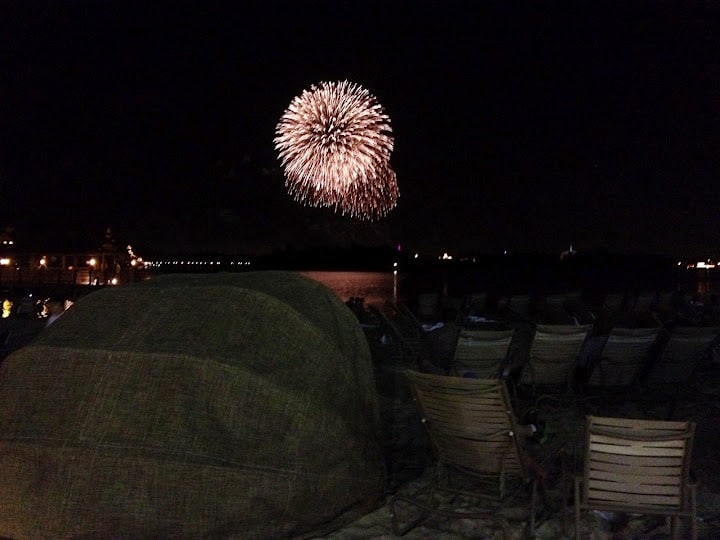 Our evening was winding down and we all parted ways. A few of us chose to watch the 10:00 Magic Kingdom fireworks on the beach at the Polynesian. I mean, we did have the best seats in the house–how could we have skipped the fireworks!??!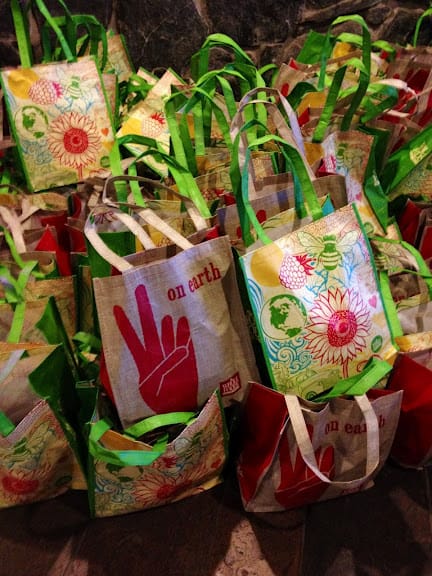 The next morning came way too early, and these lovely swag bags awaited us. A big thanks to Goo Goo Clusters, OXO, Scharffen Berger, Land O'Lakes, KitchenAid, and Bob's Red Mill and all the other sponsors who donated to make our swag bags that much more special.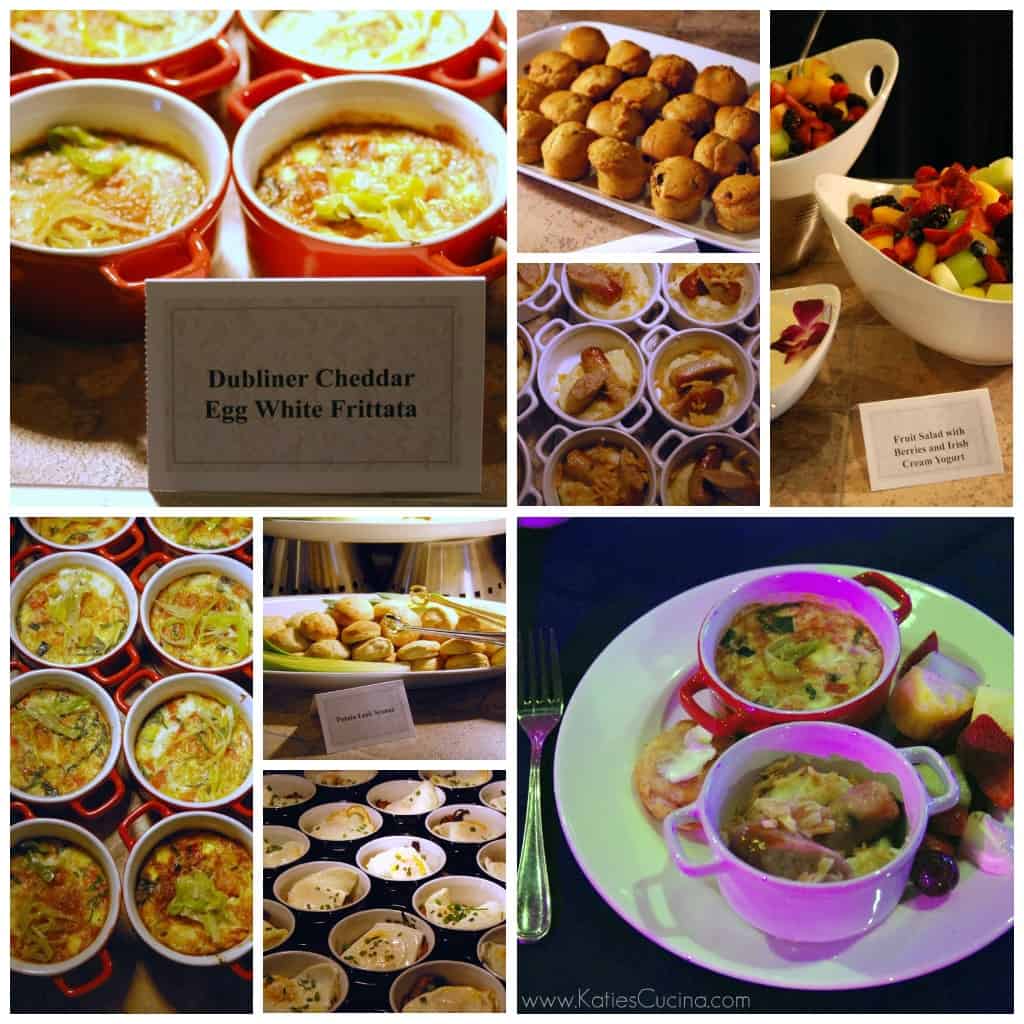 Upon picking up our swag bags we indulged in a traditional Irish Breakfast (it was St. Patrick's Day). I had never thought to make an egg white frittata before, and I'm so glad Disney was able to introduce me to it! It was beyond amazing!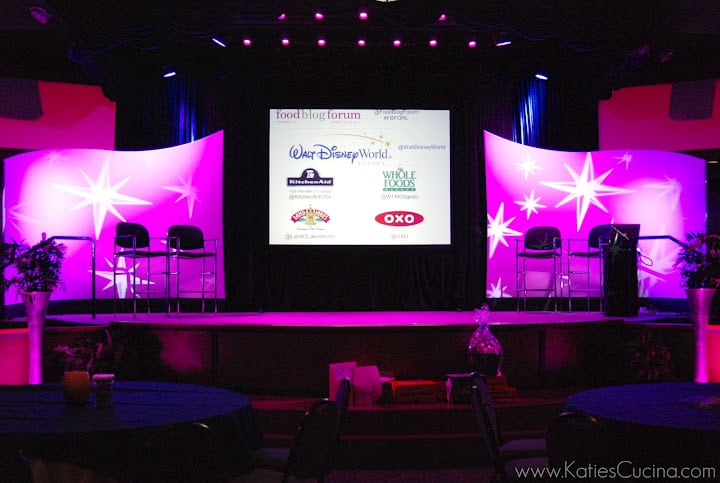 Scott Hair otherwise known as Mr. Steamy Kitchen opened up the conference. This man is an incredible speaker, and if you ever get the chance to listen to him speak you are in for a treat!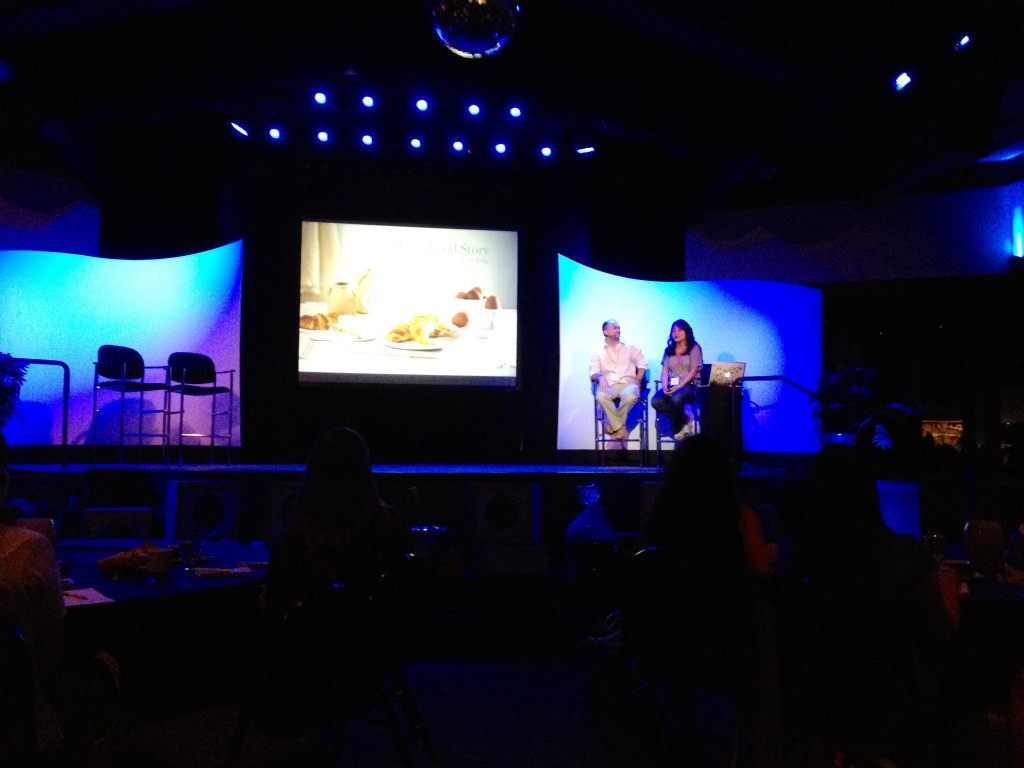 Food Photography & Styling: Sharing your food story through your creative voice:
White on Rice Couple otherwise known as Todd Porter and Diane Cu presented a very moving session that had everyone in tears by the end of the session.
"Your eyes are your lens" "your heart is your shutter" and this was definitely apparent in all of their photos. They also let us attendees in on a little secret on how to utilize your mood via light source. For the past year I've been intimidated and afraid of shadows, but Diane & Todd reminded us to embrace the shadows. I walked away from their session "thinking about my life recipe".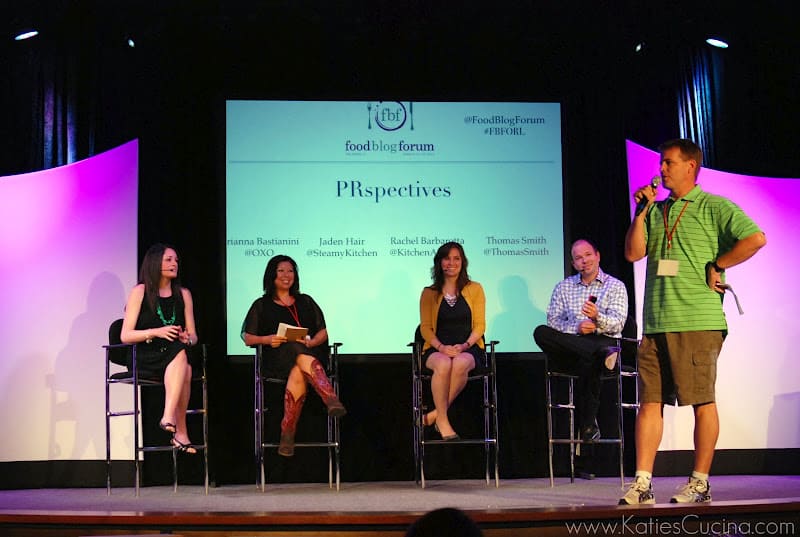 PRspectives:
This session was led by Jaden of Steamy Kitchen, Arianna from OXO, Rachel from KitchenAid, and Thomas Smith from Disney. Jaden moderated the session while prompting a variety of questions. The most important thing you must remember when working with brands is be authentic. If you can't write about the product then you shouldn't be working with them.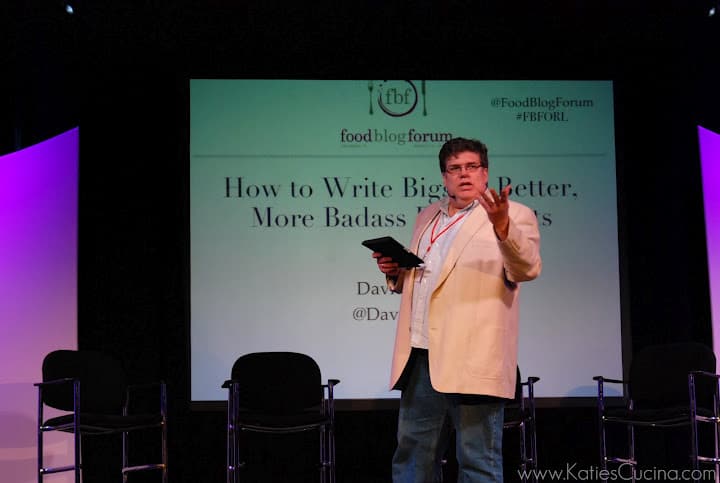 How to Write Bigger, Better, More Badass Food Posts:
The amazing David Leite shared his 12 step writing plan to us attendees. The first thing he suggested to us is purchase English Grammar for Dummies and read it cover to cover and then read it again. Oh, and another vow us food bloggers made to David was to stop using the word delicious… this is a tough one to break! He also spoke about how "enough is never enough" and his biggest criticism is that bloggers do not know how to write in first person. I want to improve my writing both personally and professionally and plan to buy the book and study it.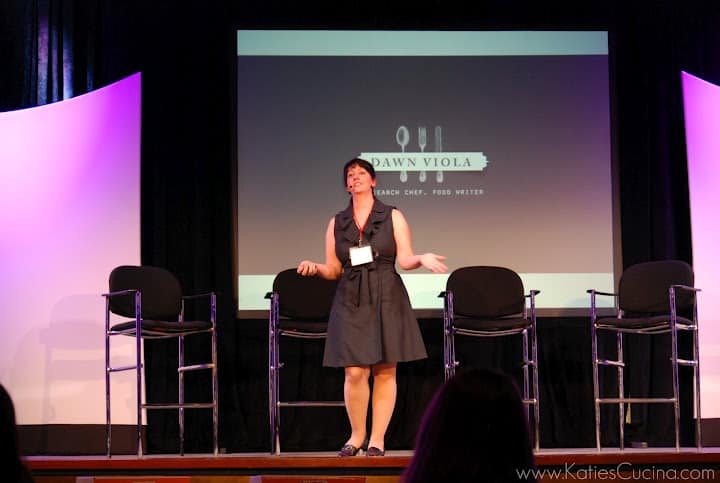 From Hobby to Professional: Taking your Blog to the Next Level:
Dawn Viola shared on how to turn your blog into a business. For the non Marketing savy she shared Marketing tips and tricks along with free tools to utilize.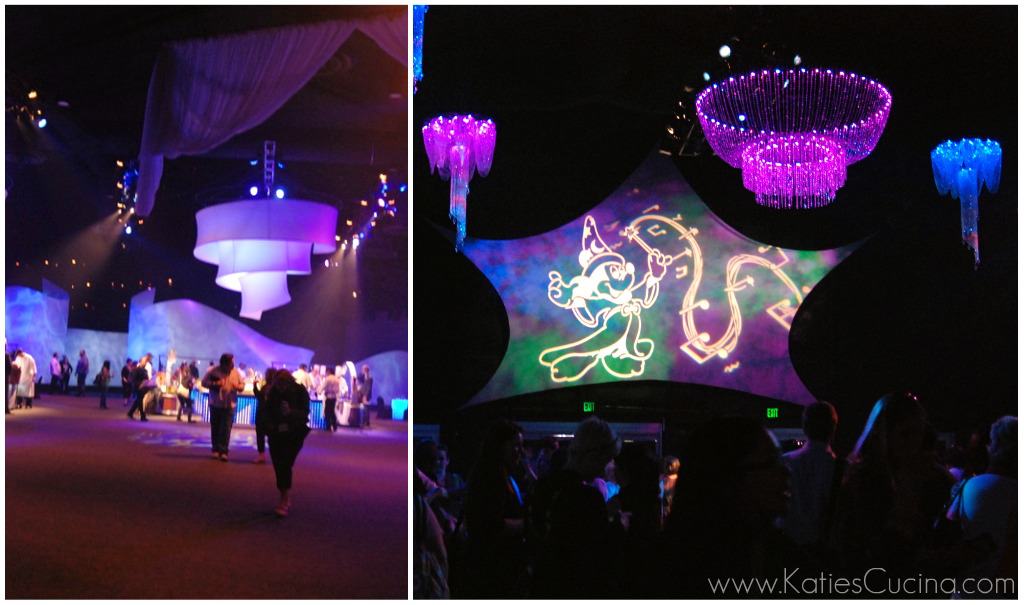 After Dawn's presentation one of Disney's head chef's talked to us about lunch. As one large group, we made our way over to lunch. Where we had a wide variety of both savory and sweet dishes to try. We had 2 hours for lunch yet it felt like 2 minutes.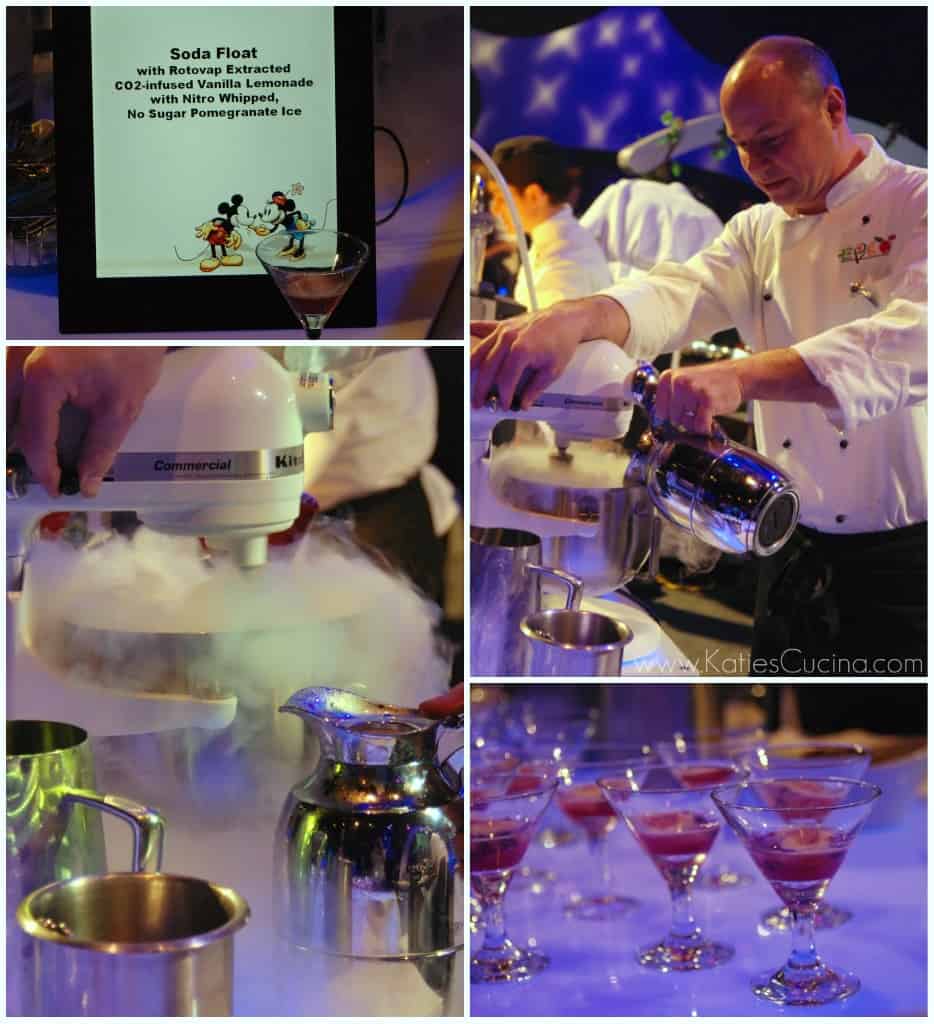 One of my favorite stations was soda floats (pictured above) and pork sliders with homemade chipotle ketchup (pictured below). First off, the soda floats were made with a Rotovap. If you don't know what this is–go read about it. It's basically a $10,000 machine for food chemistry of sorts. That is what made these soda floats so special!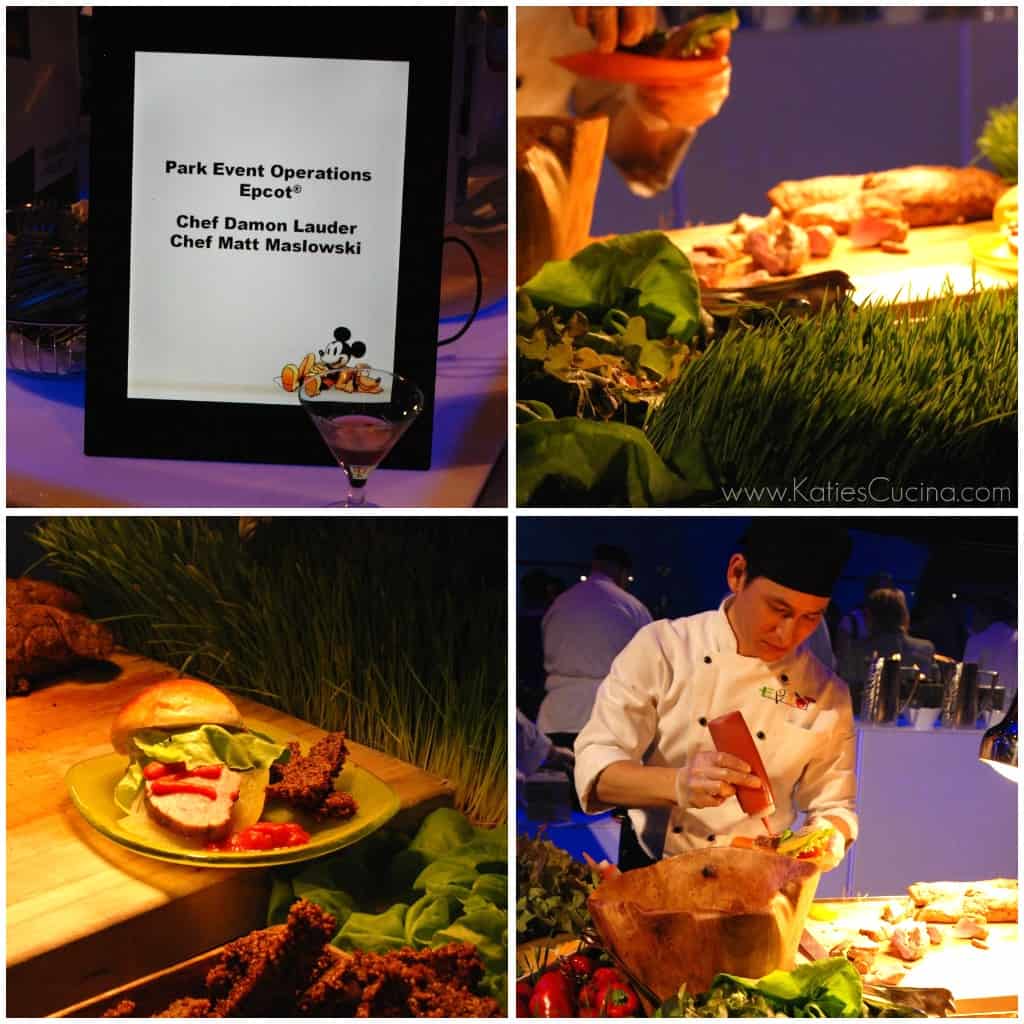 As for the pork sliders… this was a big deal for me. 1. I'm not a huge fan of meat and definitely not pork *although bacon does not count. 2. I ate homemade chipotle ketchup. This is an even larger deal for me. You see, I hate ketchup… dislike it to the tenth degree. To me it smells of dirty feet and taste worse than it smells. I talked with the chef for a good 10 minutes about this ketchup. I had my reservations but he encouraged me to try it… so I told him to serve it how he intended the dish to be consumed and boy am I glad. After 20 years–I've finally had ketchup! To be honest, it tasted like a well seasoned tomato paste and multiple friends argue that I can't proclaim I ate ketchup because their was no vinegar in it therefore I had merely a tomato sauce.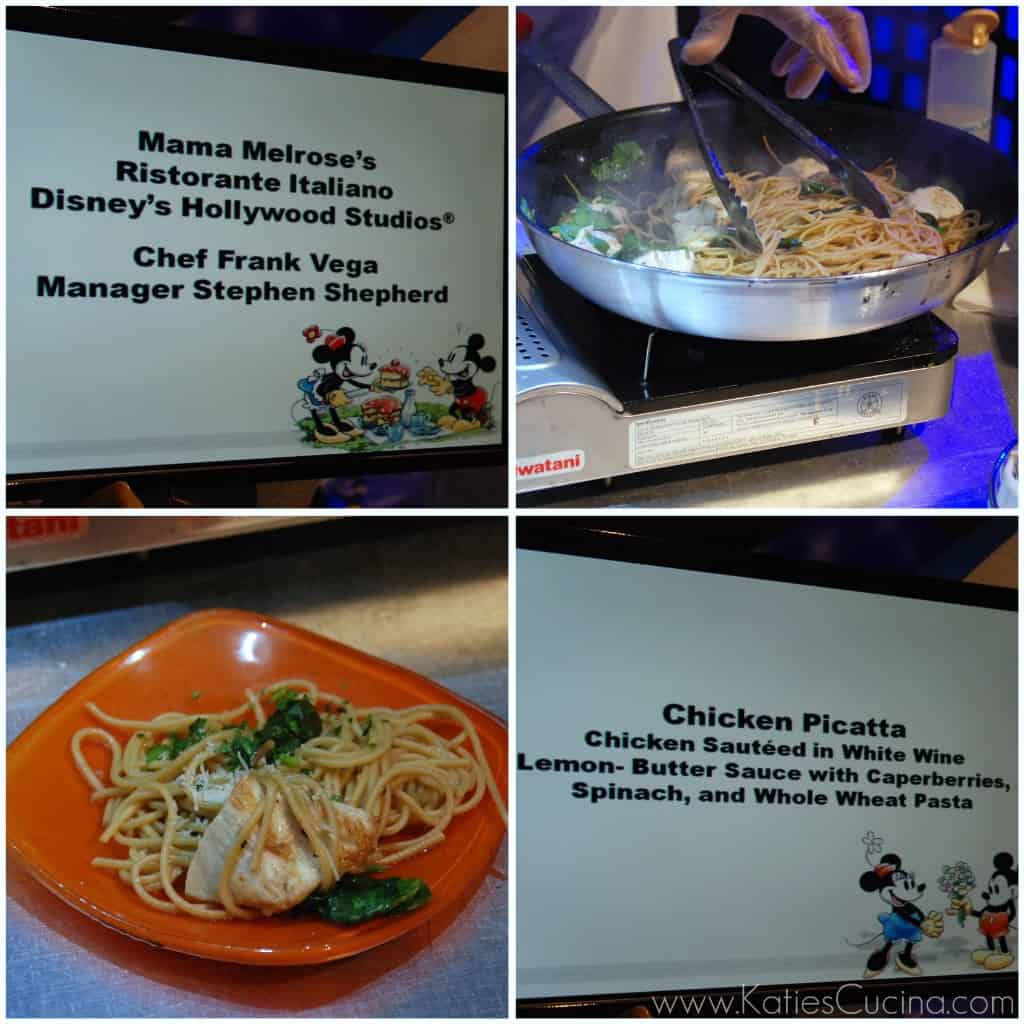 Another dish that stood out to me was the Chicken Picatta. It wasn't so much the chicken as the actual whole wheat pasta and spinach in a white wine lemon-butter sauce that did it for me. I could have eaten a massive bowl of that pasta. Simple yet delicious flavorful.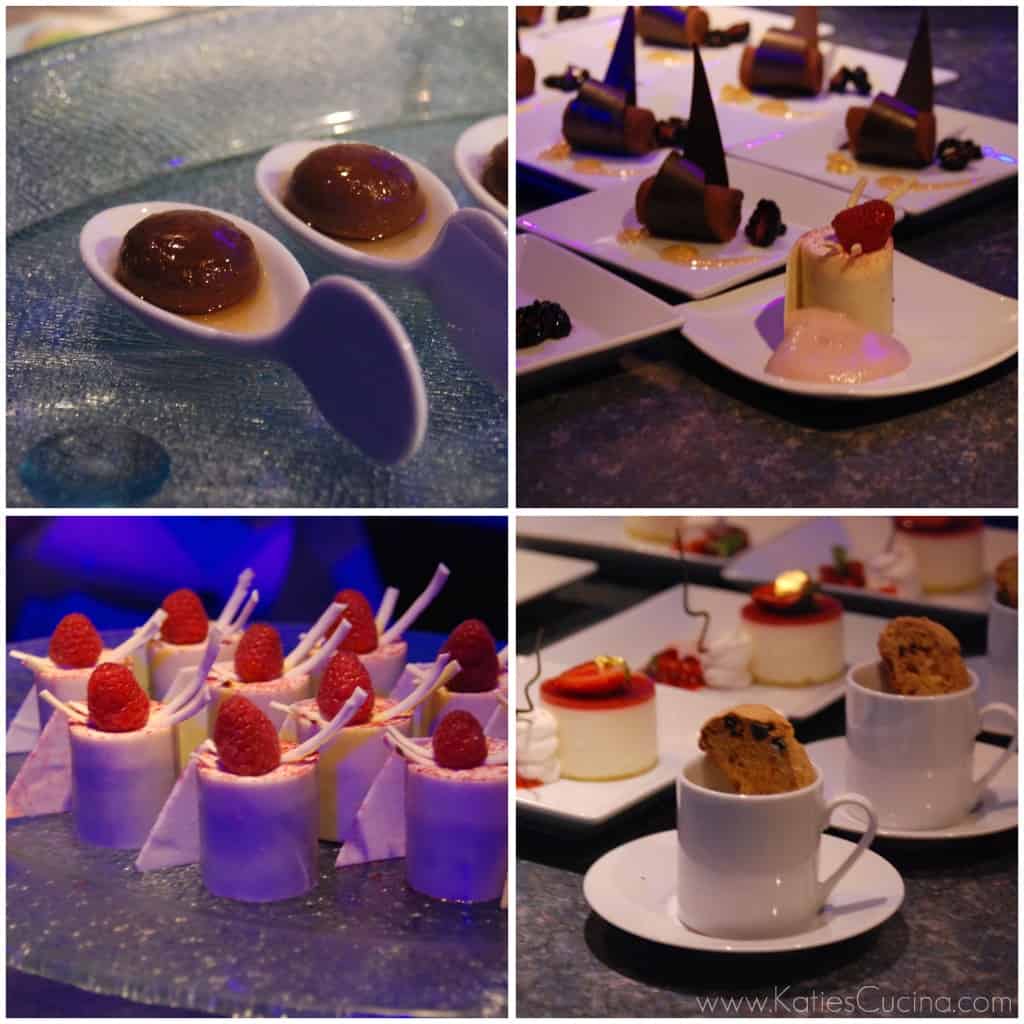 No meal is complete without dessert. I believe their were 8 desserts and since I had one of each of the entrees I knew I needed to give each of the desserts a taste test. I loved the green tea rice pudding (pictured bottom right). It was accompanied with a biscotti cookie. Pictured top left is what Disney was calling a Chocolate Ravioli; however, Paula from bell' alimento put it, it's like a chocolate oyster!
After lunch we had the opportunity to attend 4 – 30 minute sessions. Here are the sessions I attended and the 1-2 major points I took away from them.
Pitch with Jaden Hair:
-#1 rule treat your blog like a business and know your worth.
-Elevator pitch should be one sentence.
Recipe Development with Jennifer Perillo & Kelly Senyei:
-Difference between "Adapted" and "Inspired"; Adapted shows you have the least ownership of the recipe although you've made it your own. Inspired by shows that you've added more character to the recipe.
– Check your fear at the door when you are ready to begin developing "sweet" recipes. Be prepared to waste dozens of eggs and bags of flour!
Working with Brands with Arianna and Rachel:
-Be authentic
-Be sure you can integrate product with your content
Writing a Cookbook from 2 perspectives with Bakerella and Alison Lewis
-Make sure everything is clearly spelled out in your contract
-Be prepared to write 20+ page book proposal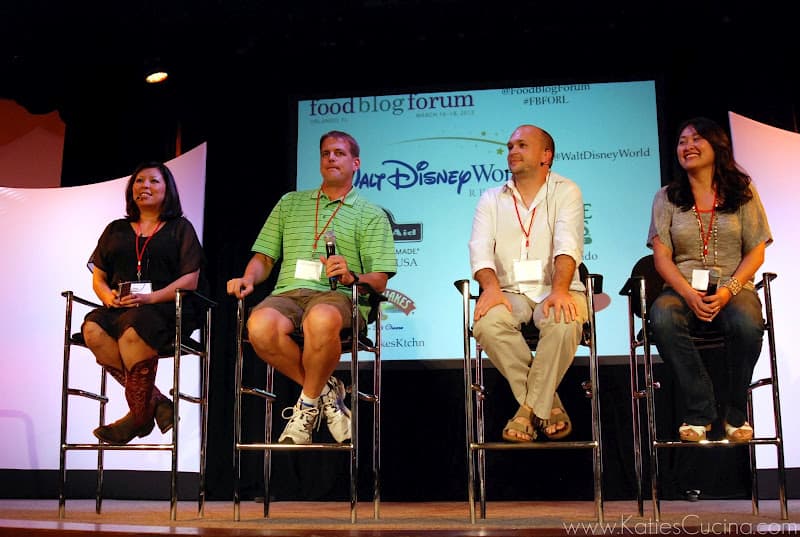 After our informative round table sessions that could have easily been an hour-to-two hours long each, Jaden and Scott and Todd and Diane wrapped up our amazing day with words of motivation and encouragement!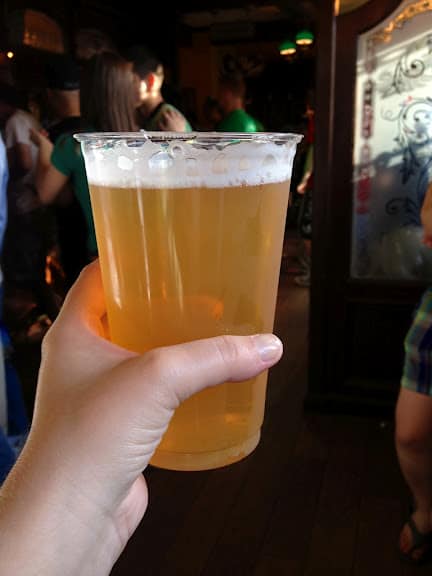 After the conference my hubby met up with me along with Ricardo from Beer Guerrilla and his wife, Rachel, Julius of Droolius.com, Chris of Eat Local Orlando and Suzanne of KokoCooks. We all made our way of to England in the world showcase and grabbed a beer at the pub in honor of St. Patricks Day!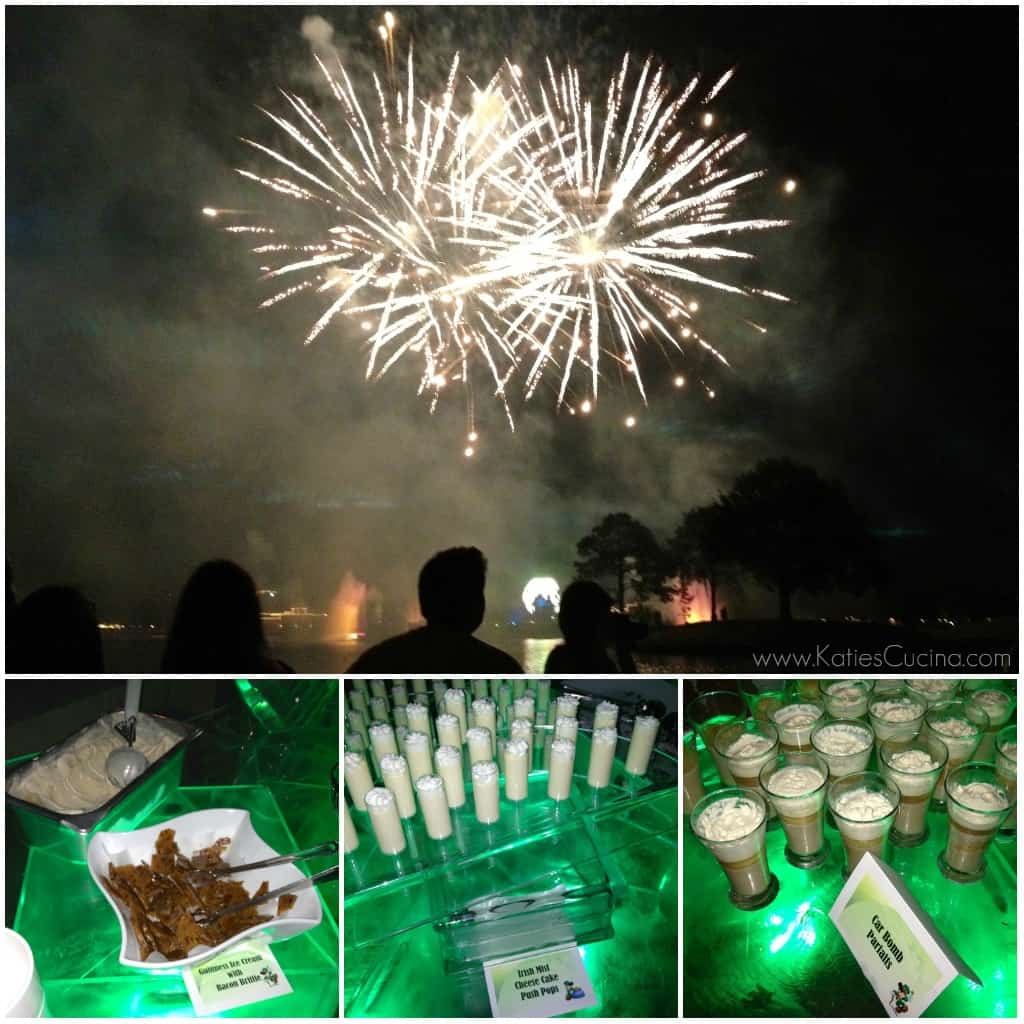 We capped our day off with a dessert party with spectacular seats to watch the Illuminations firework show. My favorite dessert of the evening was the bacon brittle (pictured left corner). Most of the desserts were Irish themed and full of liquor, and at that point I wasn't in the mood for boozie desserts.
Our last event was on Sunday morning where we gathered one last time at Whole Foods Market in Orlando, Florida for a brunch. I finally had the opportunity to stop focusing on content and food and focus on taking photos with all my new and old food blogging friends.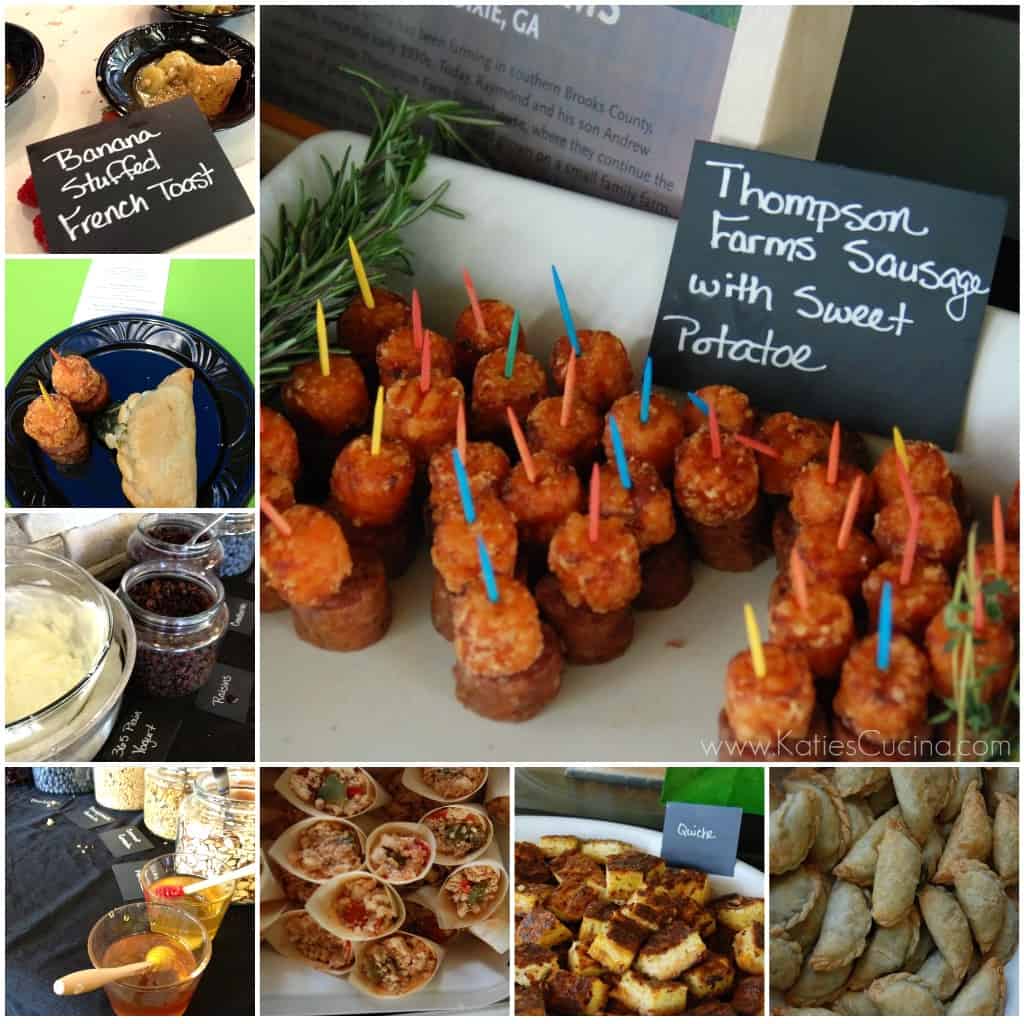 In between taking photos with countless foodies I munched on (2 bowls) Banana Stuffed French Toast. I could have seriously bathed in the caramel maple syrup sauce that it was dredged in. I could not stop indulging in the Thompson Farms Sausage with Sweet Potatoe Tots. I definitely ate more than I'd like to admit!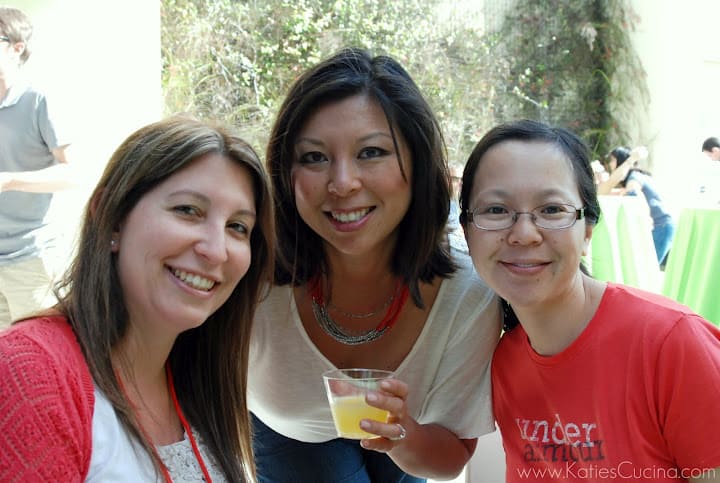 Jaden of Steamy Kitchen stopped by our table and chatted with Suzanne (KokoCooks) and I along with posing for a picture.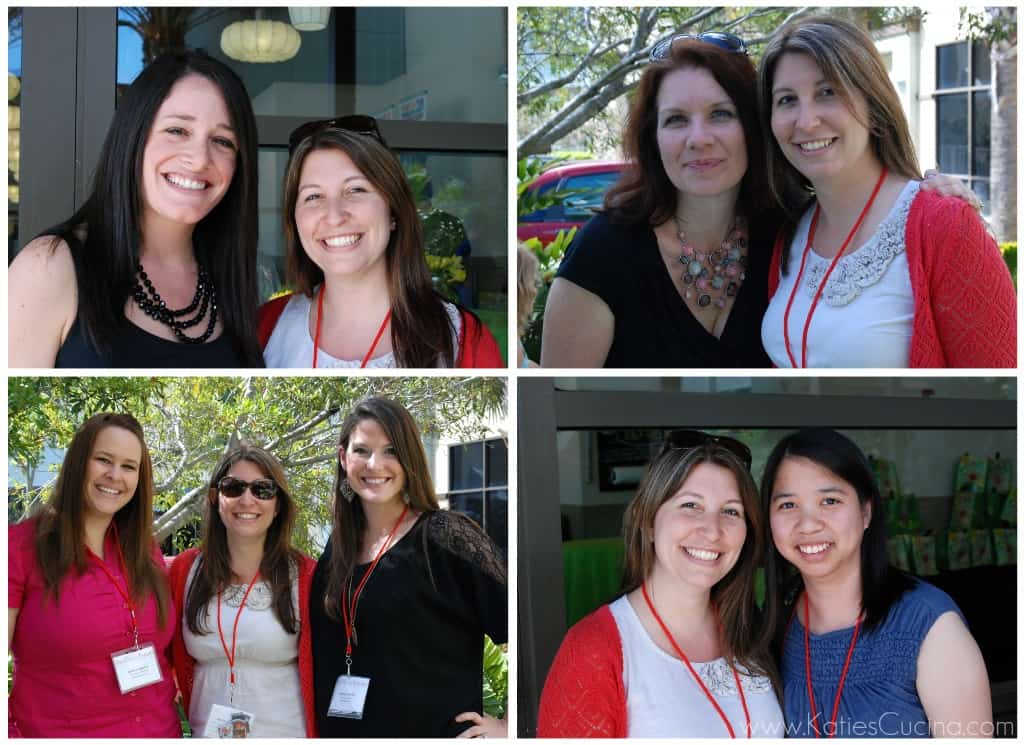 Top Left corner: Rachel and I.
Top Right corner: Denise from Creative Kitchen Adventures and I.
Bottom Left corner: Jessica from The Novice Chef, myself, and Tina from My Life as a Mrs.
Bottom Right corner: Julie of The Little Kitchen and I–this girl is amazing times 10 and organized EVERYTHING for the weekend.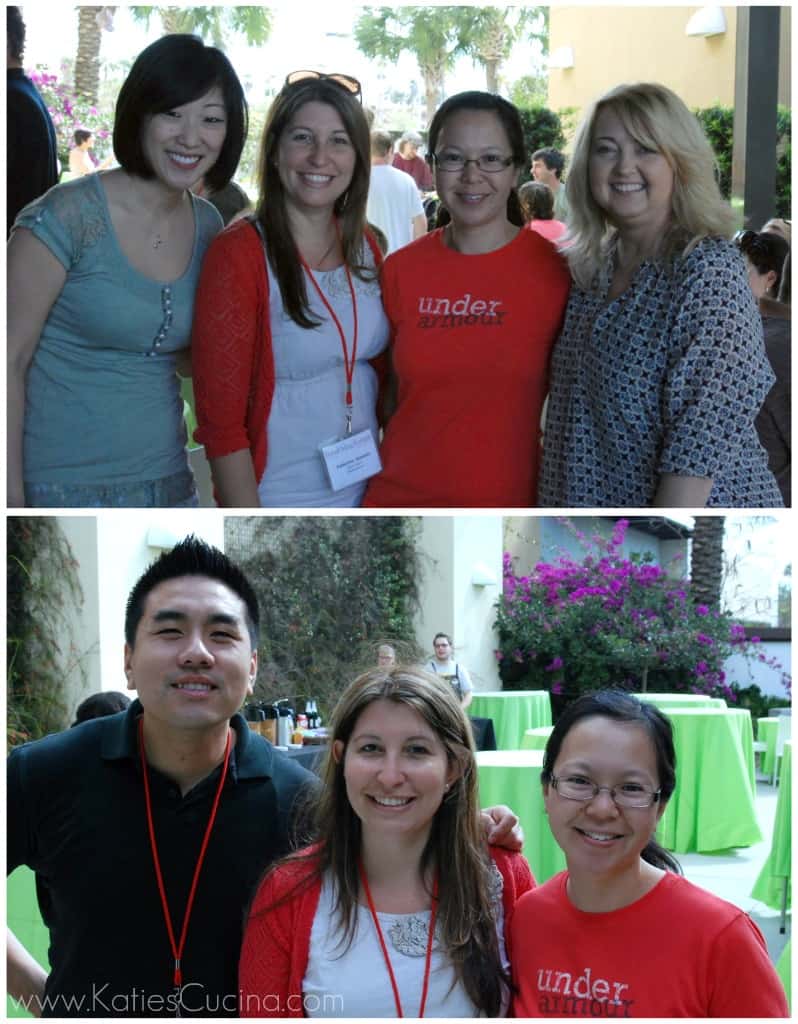 Top Photo: Julie from Table for Two Blog, myself, Suzanne from KokoCooks, and Angie otherwise known as Bakerella!
Bottom Photo: Ricky from TastyChomps, myself and Suzanne from KokoCooks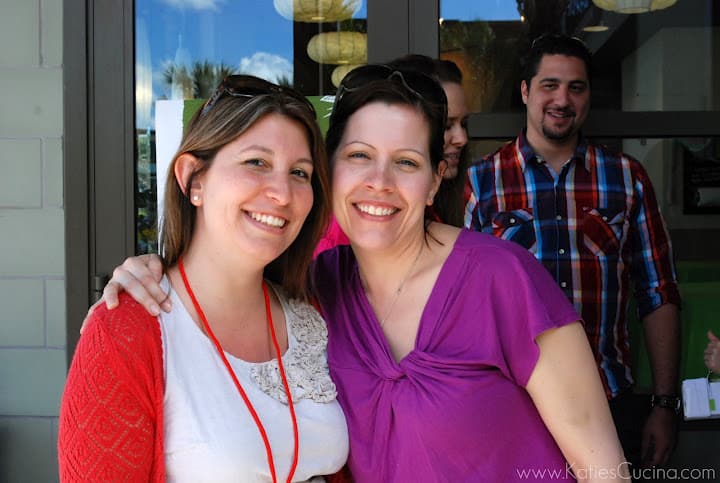 The amazing Jennifer Perillo of In Jennie's Kitchen and I.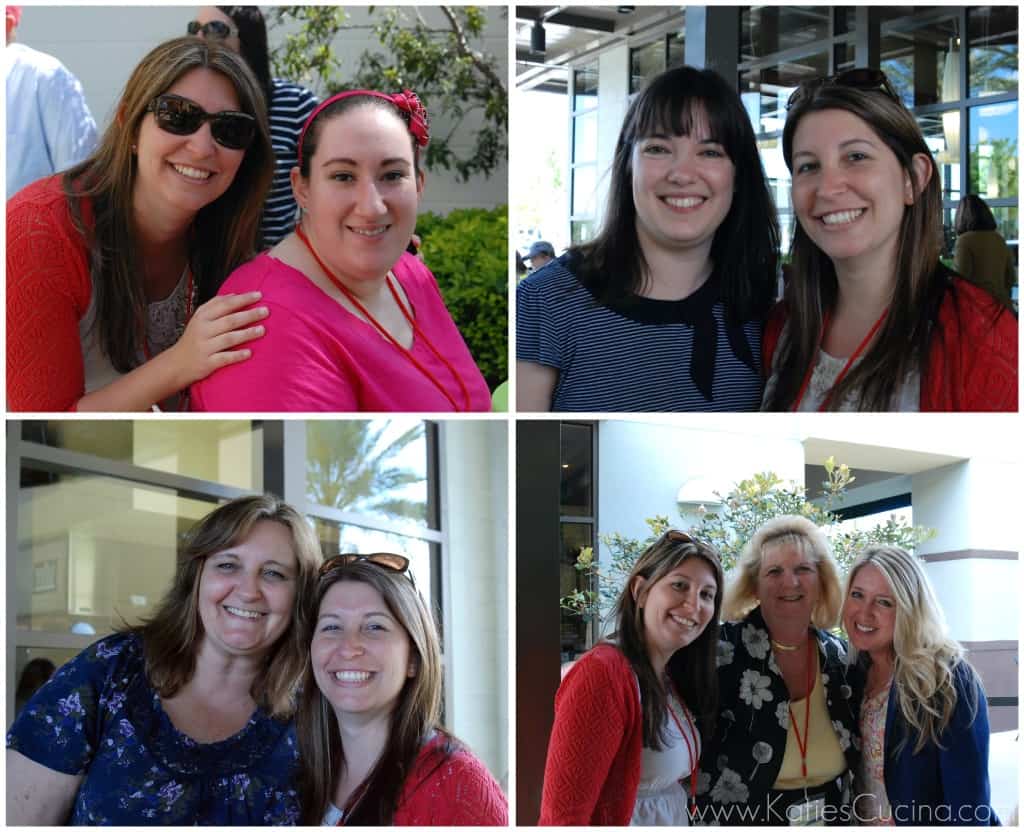 Top Left: Terri from Love & Confections and I
Top Right: Lindsay from Love and Olive Oil and I
Bottom Left: Amanda from Amanda's Cookin' and I
Bottom Right: Myself, Robin from Simply Southern Baking, and Jenny from Picky Palate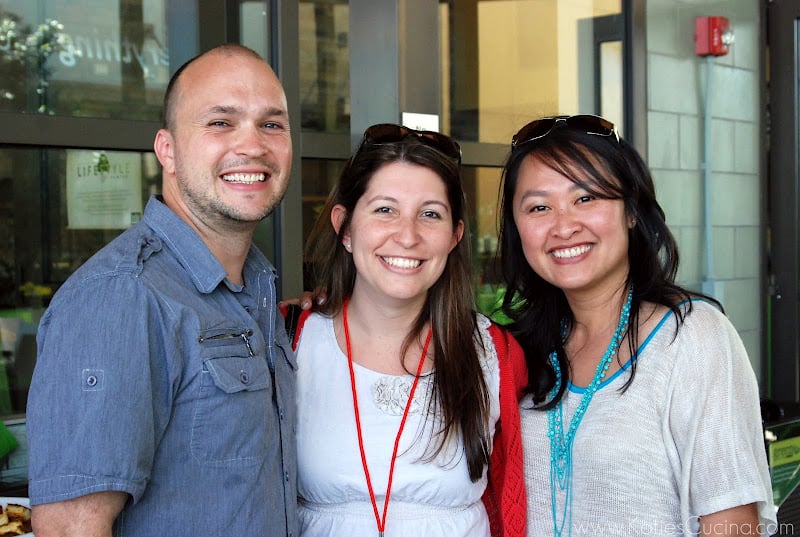 The amazing Todd & Diane of White on Rice Couple with me–this couple is truly inspiring.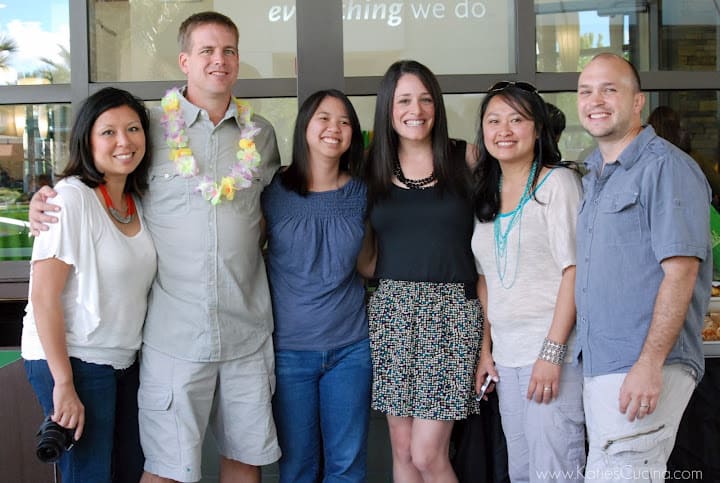 The people that made Food Blog Forum possible; Jaden and Scott, Julie, Todd and Diane and Rachel.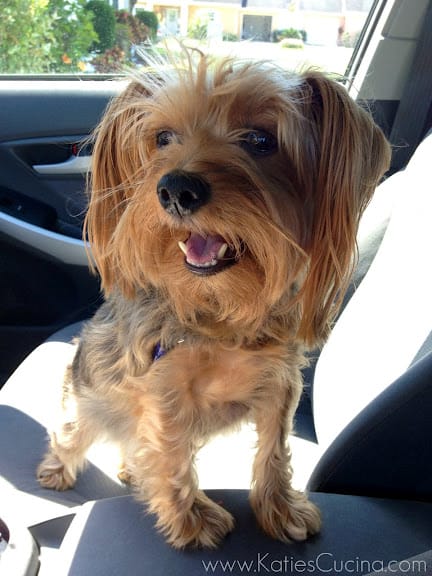 After a whirl-wind of a weekend I picked up my pooch, Lola. As soon as we got home I unpacked and we took the worlds longest nap together. I think this is by far the longest post I've ever written, but I had to be authentic and I had to be me–and I didn't want to miss out any details! I hope you enjoyed reading my Food Blog Forum recap.