First off, I appologize for not posting for the past 10+ days. I have a valid excuse, I promise! My husband and I took a 7 day Exotic Western Caribbean Cruise on the brand new Carnival Dream. In this day in age its not too safe to tell the world your going on vacation, so I like to keep it private until I return. On returning from our cruise I also brought back an unexpected souvenir… an ear infection! With my medications that I'm taking and trying to get back to a normal schedule I'm exhausted by the end of the day!
Cruises are mainly known for the food and boy did we eat some amazing food, and I'm also happy to report that I am a pound thinner than when I first boarded the ship! I had the chance to sit in on an amazing food demonstration at the Chef's Art Steakhouse, and of course I gained 4 new recipes to share with my readers. Stay tuned for another installment of all the other amazing food we ate!
Here is the four recipes they gave us!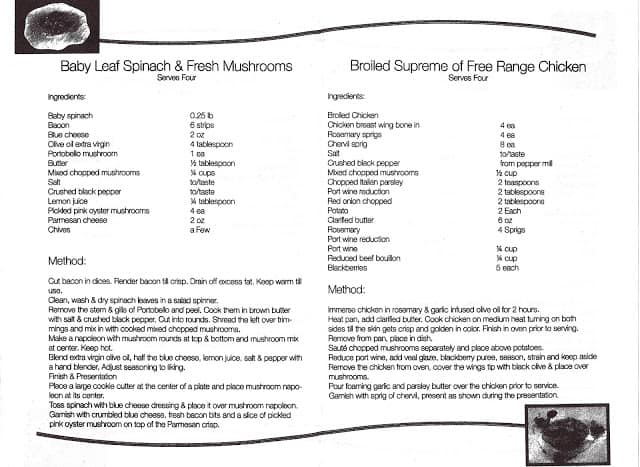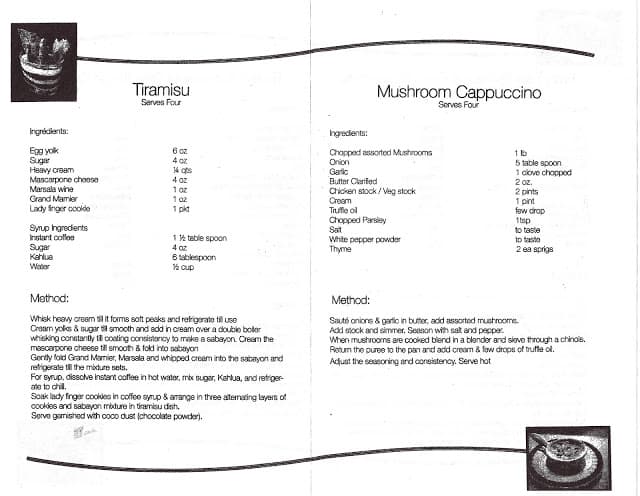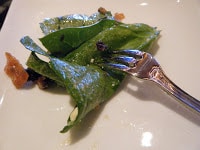 I missed the Mushroom Cappuccino that they sampled, but walked in when they were serving the Spinach and Mushroom salad. Not sure if I would make this salad in the near future, but I'll share the recipe within the weeks to come! Too many mushrooms for me, and I'm not a huge fan of bleu cheese!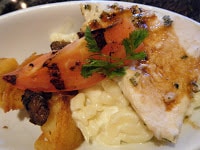 The main course was a Free Range Roasted Chicken with a mixture of mushrooms, fried potatoes, grilled tomato, and carnival's signature macaroni and cheese. They only gave the recipe for the chicken… I tried a version of the recipe the other night, and will blog about it in the coming weeks. It was very tasty… so tasty I ate the whole piece of chicken (which is a rarity for me)!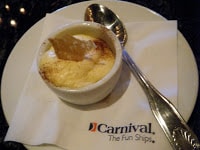 For dessert Carnival shared there recipe for Tiramisu! It was amazing, and I can't wait to make it for my husband! It's his absolute favorite dessert!!!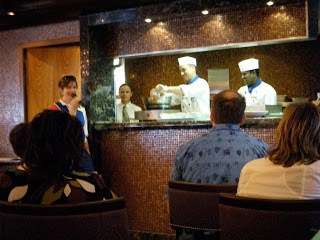 Here is a picture of the chefs making the Tiramisu!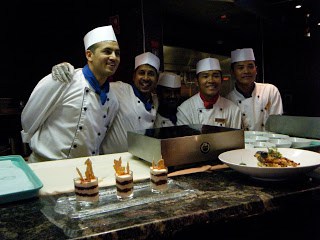 All of the chefs that participated in the demonstration!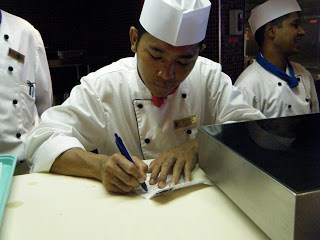 And here is a picture of one of the chef's writing down the secret ingredients to the famed Macaroni & Cheese! Praying that mine comes out just as good as Carnival's does!