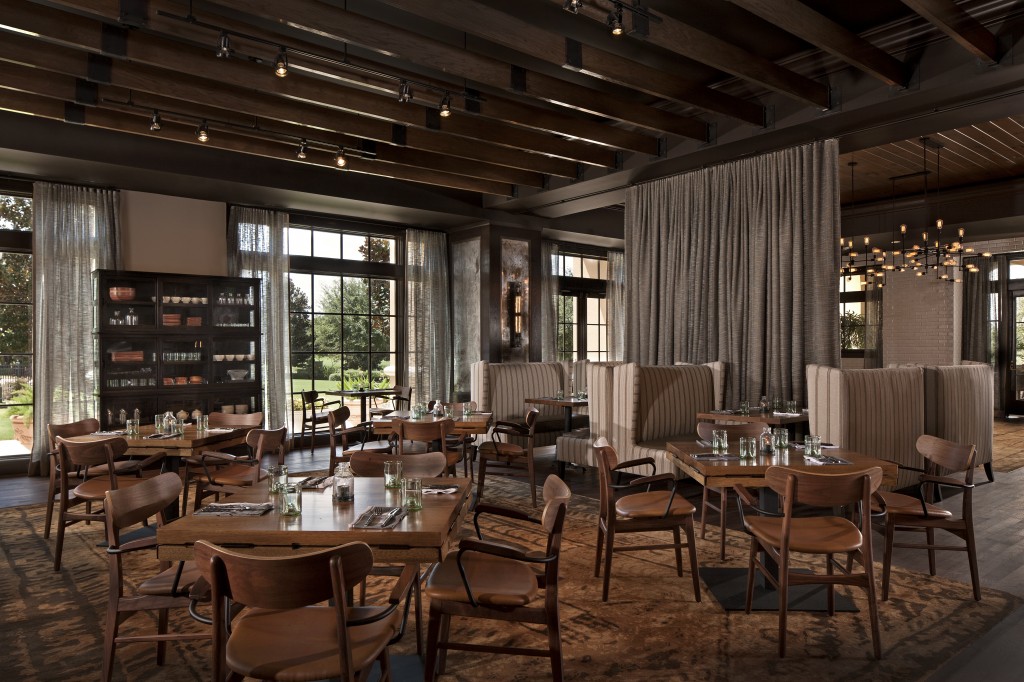 (photo credit: The Ritz-Carlton Orlando, Grande Lakes)
Last weekend, I had the opportunity to dine at the new Highball & Harvest ("H&H") restaurant located at The Ritz-Carlton Orlando, Grande Lakes. When I'm not cooking, I really enjoy dining at some of the finest restaurants here in Orlando, Florida. Central Florida has a very hot restaurant scene. Gone are the days of visiting the theme parks and staying on property because that's all that is around to eat. Yes, we do have our share of chain-restaurants (which I love many of them), but we also have a wide-variety of unique and one-of-a-kind farm-to-fork restaurants here. As soon as I found out that the new Highball & Harvest restaurant was serving Southern-inspired food I knew I had to try it! I might not have been born in the south, but I sure do love southern cuisine.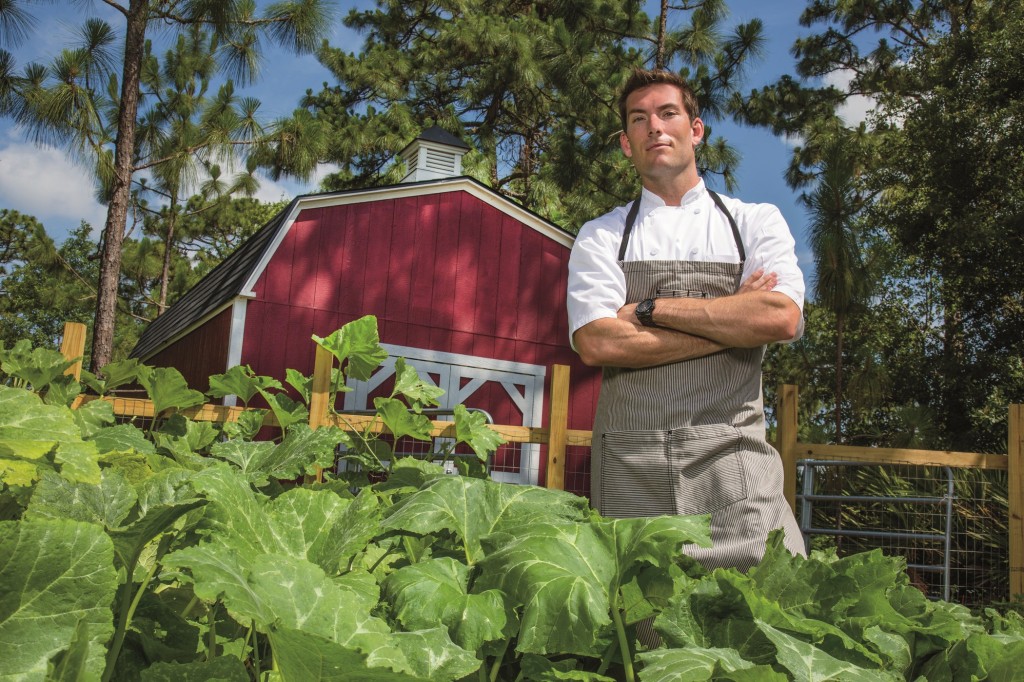 (photo credit: The Ritz-Carlton Orlando, Grande Lakes)
Comprised of The Ritz-Carlton and JW Marriott Orlando, Grande Lakes continues its dedication to farm-to-fork dining and authentic, local experiences with the opening of H&H, helmed by the resort's rising young Chef de Cuisine Mark Jeffers who joined The Ritz-Carlton, Orlando in 2007. Having grown up on the water, the Daytona, Florida native pulls his culinary inspiration from his hometown state as well as his extensive travels around the South, from Low Country-infused Charleston to Cajun-spiced New Orleans. Chef Jeffers' dishes are hyper local, infused with Floridian citrus and ingredients from nearby purveyors and the resort's own 7,000-square-foot Whisper Creek Farm, which opened in October 2012 and continues to expand. The thirst-quenching heart of the restaurant will be its hands-on cocktail bar experience.
"The dishes we create at Highball & Harvest are designed to give restaurant-goers a sense of nostalgia while enjoying southern classics infused with regional flavors," says Chef Mark Jeffers. "We start with locally sourced products and allow the quality of the ingredients speak for itself."
Highball & Harvest's most unexpected offerings:
Parker House Rolls, made from Khorasan wheat (Egyptian old-world grains) and served warm and moist with less gluten than typical bread, a complimentary bread presentation made from scratch by the resort's 30-person pastry team.
Signature dishes: Pig-n-Potatoes, an all-day breakfast dish of poached egg, potato hash, and tender pork cheeks with sweet peppers, caramelized onions, H&H Hot Sauce, and hollandaise sauce. The Southern Spreads, pimento cheese dip and smoked fish dip served with pickled veggies, benne seed lavash, and grilled sourdough presented in a metal tackle box. Smoked Lamb Brisket with boiled peanut "baked beans" and collards.
Raw Oyster Bar with signature house-made H&H Hot Sauce. Chefs shuck oysters by hand and teach diners all-things-oysters.
Interactive cocktail table with handcrafted, herb-infused cocktails. Knowledgeable bar chefs muddle ingredients while curating a personalized cocktail experience. Cocktails are served on the rocks with hand-carved ice, sculpted bar side with a high-end Japanese ice saw and infused with Whisper Creek Farm herbs and fruits. Signature cocktails: "The Last Wish" served over an ice sphere with orange peel, the "Doc Holliday" with house ginger beer and blueberry jam, and the "Back 40 Punch", a refreshing take on a bourbon cocktail mixed with sweet tea and lemon.
Cask wine. Central Florida's largest selection of wines from the cask. This method ensures perfect temperature control and freshness, and is eco-friendly by reducing the amount of wine bottles used.

We started our meal off with hand-crafted beverages. I had the non-alcoholic Cranberry Cobbler as I showed on Instagram during our luncheon. Then the servers brought out the lightly and fluffy Parker House Rolls that were paired with two house made butters; an herb butter and an apple cinnamon butter.
Next up, the chef choose two appetizers for us to sample. We shared, family-style, The Southern Spreads which consisted of warm pimento cheese dip and a flavorful smoked fish dip served along side picked veggies like okra and carrots to name a few as well as benne seed lavash crackers and grilled sourdough that was fresh and fluffy. We also got to sample the crab cakes with fried green tomatoes. The crab cakes were all crab and no-filler. My favorite way to consume a crab cake! And then on top of that paired with a fried green tomato. My absolute favorite. Heirloom tomatoes with a grilled corn chow-chow lined the plate as well as a flavorful cajun remoulade and a house made hot sauce–that was more smokey than spicy.
And then it was time for our entree. I choose the shrimp and grits. Locally fished Canaveral Red Shrimp with Anson Mills Grits that were creamy with both white cheddar cheese and a hint of goat cheese. The chef lined the bowl with a delicious Charred Tomato barbecue sauce. The grits were topped with arugula, fennel shavings, and crispy fried onions. Such a sinfully delicious dish! My new friend, Lauren, from Spork Orlando, shared with me and I got to sample her blackened grouper. It was delicious and I loved the hominy ragout and the andouille sausage. The sausage paired surprisingly well with the blackened grouper. I wouldn't normally think to pair two proteins together–must remember this for future recipes.
Last but not least… dessert. Oh my gosh, you guys the desserts are amazing. We had not one, or two, or three, but four different desserts. Don't worry we all shared and had a few bites of each. Dessert is the pure reason why I workout. Life is sweet and I want to be able to eat those sweets! We had the chance to try the signature baby donuts. Lightly fried and sugared served with a cappuccino ice cream and a tube of chocolate hazelnut spread! Next up, the H&H Key Lime Tart–so refreshing and perfect for hot Florida days! The Strawberry Shortcake was served in a mason jar with poached rhubarb, strawberry sorbet, and a house made bubble gum marshmallow! Last but not least the warm chocolate cake, served in a cute little cast iron pot and the Madagascar vanilla sauce in a lightbulb. Yes, you unscrew the top and pour the sauce on the cake from a light bulb.
I absolutely loved all the food presentation–all so unique and added to the experience.
I can't wait to take my husband to Highball & Harvest during one of our next date nights. I can see us sipping the hand crafted cocktails, him enjoying the oyster bar, sharing a few appetizers and digging into dessert! Highball & Harvest is open for breakfast, lunch, and dinner seven days a week.
The official opening of Highball & Harvest at The Ritz-Carlton Orlando, Grande Lakes was Monday, September 8. This marks a series of improvements and renovations to the resort in the coming months. JW Marriott Orlando will open Whisper Creek Farm: The Kitchen in Spring 2015 spotlighting charcuterie, Whisper Creek Farm ingredients, and beer from Whisper Creek Farm: The Brewery opening in September 2014.
Valet parking is available at the hotel and is complimentary for Highball & Harvest guests.
Highball & Harvest at The Ritz-Carlton Orlando, Grande Lakes
4012 Central Florida Parkway
Orlando, Florida 32837
(407) 393-4422
Open Daily: 6:30 a.m. – 10 p.m.
Bar Hours: 11 a.m. – Midnight
Disclaimer: I received a complimentary lunch. I was not required to write about the event–I simply wanted to share with my readers a great new restaurant that is now open in Orlando, Florida. As always all opinions are my own.