Day 4 of Katie's Cucinas virtual vacation (recap of my vacation from last month).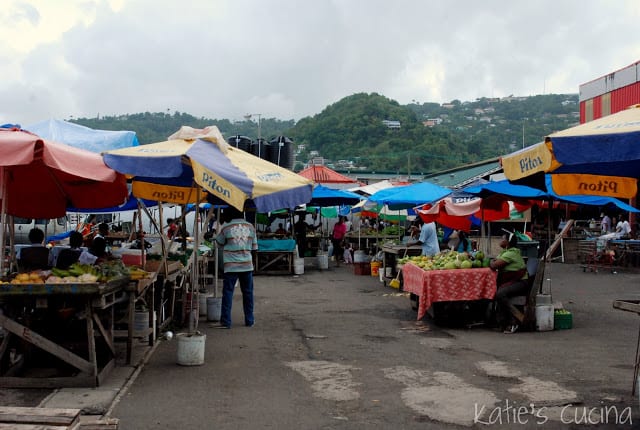 Today we will talk about St. Lucia and the market they have in downtown Castries. St. Lucia holds a special place in my heart. It's where I honeymooned 3 years ago. My husband and I had the opportunity to immerse ourselves in the culture and get to see what island life was really like. Unfortunately, the day we visited St. Lucia on this trip the weather wasn't all that great, but we made the best of it and had a blast (I'll talk about that part tomorrow).
I fell in love with quite a few foods/dishes on our first trip to St. Lucia, but there was one thing that I dream about daily… mangos! I had never liked
mango
's prior to St. Lucia.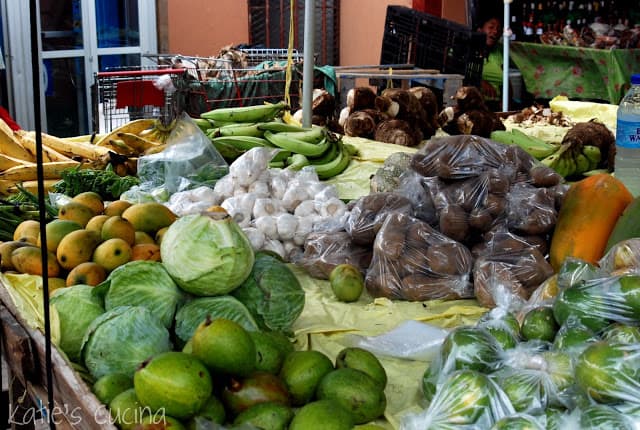 Upon our arrival we received a fresh fruit plate. My husband had one bite of the
mango
and forced me to try it (even with me refusing multiple times). I had one bite and I was instantly in love. The
mango
's in St. Lucia are so much more sweeter and flavorful than the ones you get in the United States. As soon as I found out our cruise was stopping in St. Lucia I instantly knew that we had to eat at least one
mango
while we were there.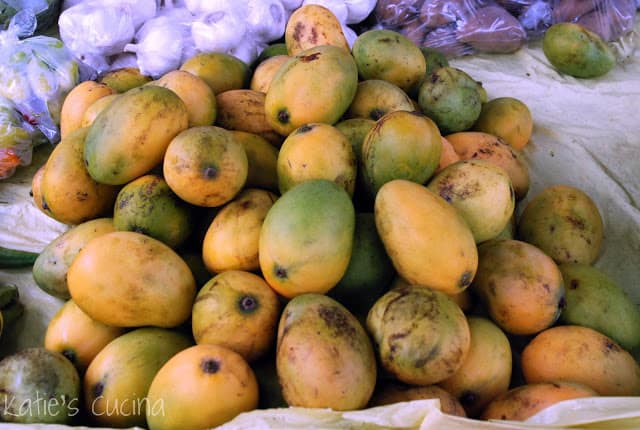 Look at these beauties!
mmm my mouth is watering just looking at this picture. I miss St. Lucia mangos!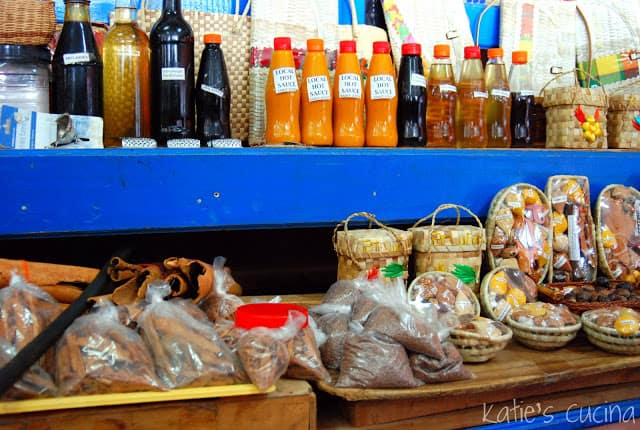 Inside the covered portion of the market you can find a wide variety of spices for sale. I think the best deal going is $1 per vanilla bean pod. Needless to say I stocked up both the first and last time we were in St. Lucia.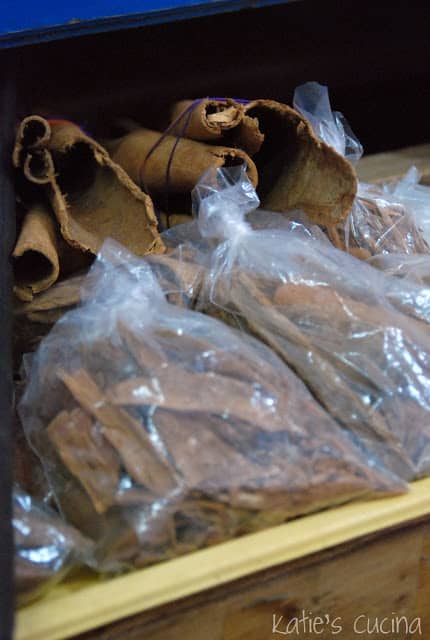 Fresh cinnamon sticks sorted and portioned in baggies for sale. $1 for a bag of cinnamon sticks!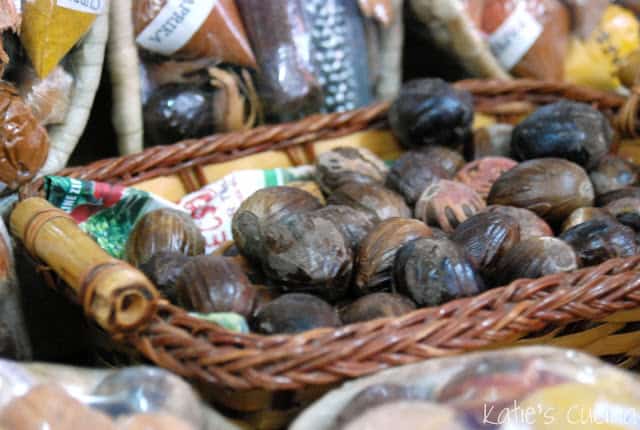 Fresh nutmeg, anyone?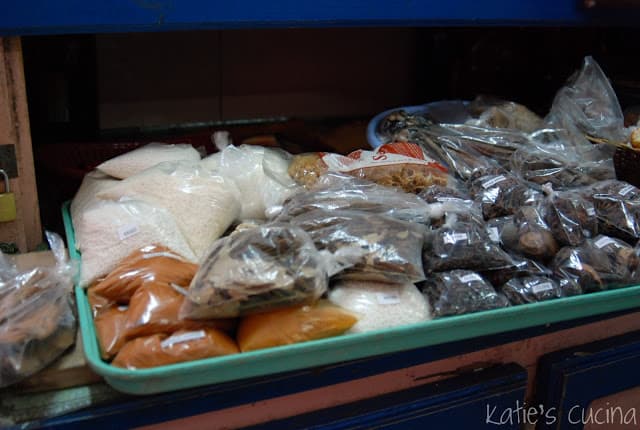 More spices portioned out and ready to be sold!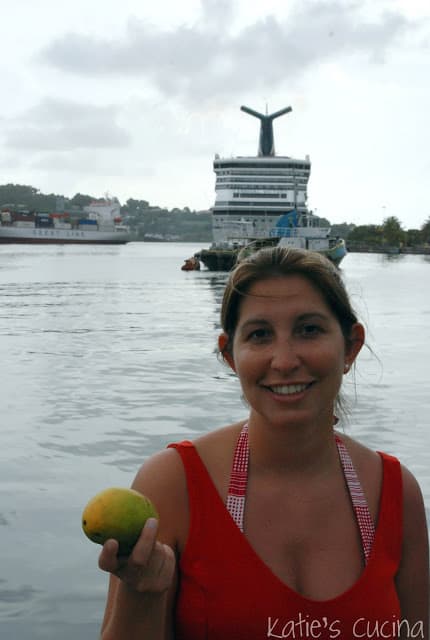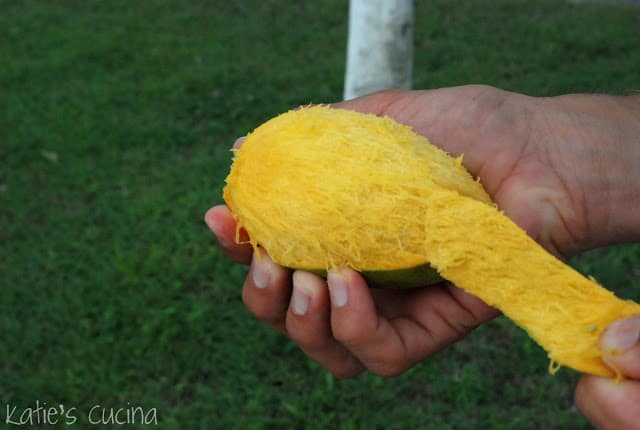 We didn't realize it but we didn't get the delicious sweet
mango
juliet that we consumed like animals while on our honeymoon. We bought a sister more stringier version. Still sweet and delicious, but stringy and let's just say it took me a good 20 minutes to floss once we got back to the ship.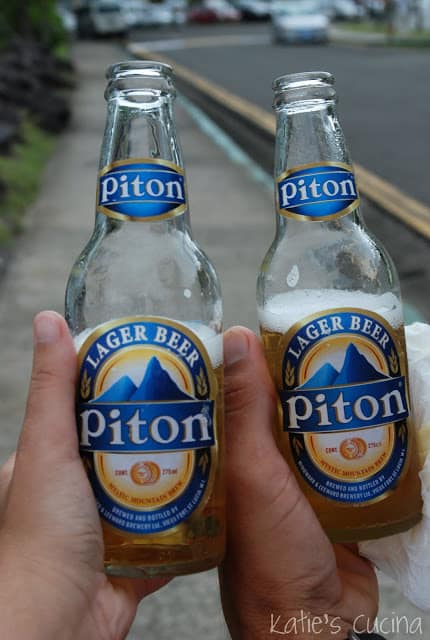 With massive amounts of
mango
strings throughout my mouth we stopped at a little shack and bout two Piton beers to enjoy on the remainder of our walk. $2 per beer! Best deal ever.
Tomorrow, I'll share about what we did, where we went, and most importantly what we ate while in St. Lucia!