Thank you Litehouse for sponsoring today's recipe. As always, all opinions are my own.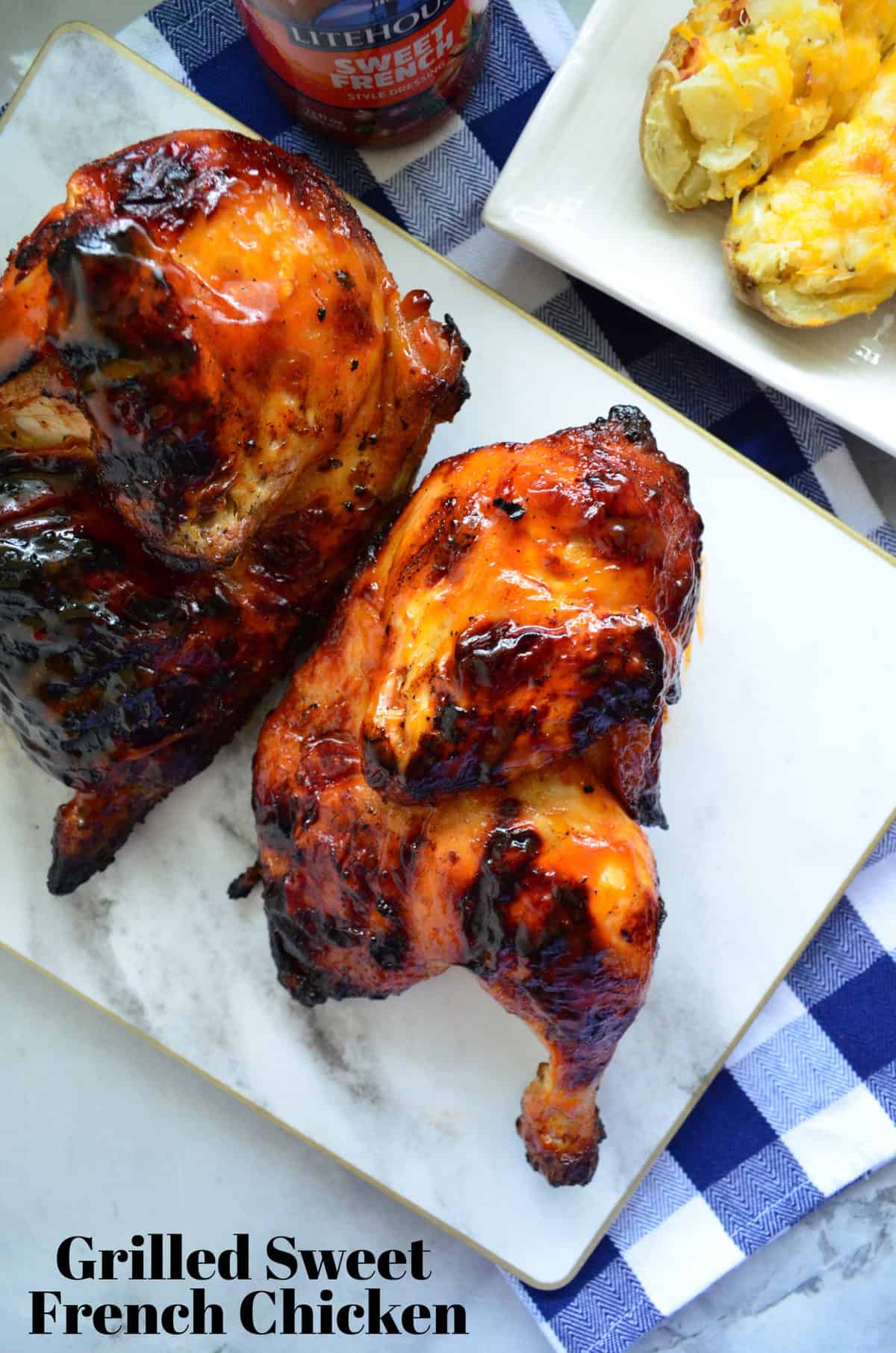 Who loves to grill??!?!? ME!!! A few years back before I had my first baby I immersed myself in learning how to grill. The basics–nothing crazy here, and to be noted here only on a gas grill. Charcoal scares the heck out of me. I'm always looking for easy proteins to cook on the grill. This Grilled Sweet French Chicken is the perfect "easy" grilling recipe in my book.

How do you make Grilled Sweet French Chicken?
This recipe is super simple and a perfect beginner recipe for anyone who isn't fully comfortable grilling. First, you will want to marinate your chicken for up to 24 hours. Then, once you're ready to grill you want to preheat the grill on high heat. I like for my grill to reach an internal temperature of 500 degrees Fahrenheit.
Once the grill is scorching hot, reduce the heat to low, clean the grill, and then spray it with non-stick cooking spray. Place the chicken on the grill (rib side down). You only need to flip the chicken twice, three times if that. This is what I like to call a "low and slow" recipe. It will take at least 45 minutes for the internal temperature of the chicken to reach 165 degrees Fahrenheit.
Pro Tip: Don't feel comfortable splitting a whole chicken on your own? You can ask your butcher to split the chicken for you free of charge! It will reduce your prep time in half.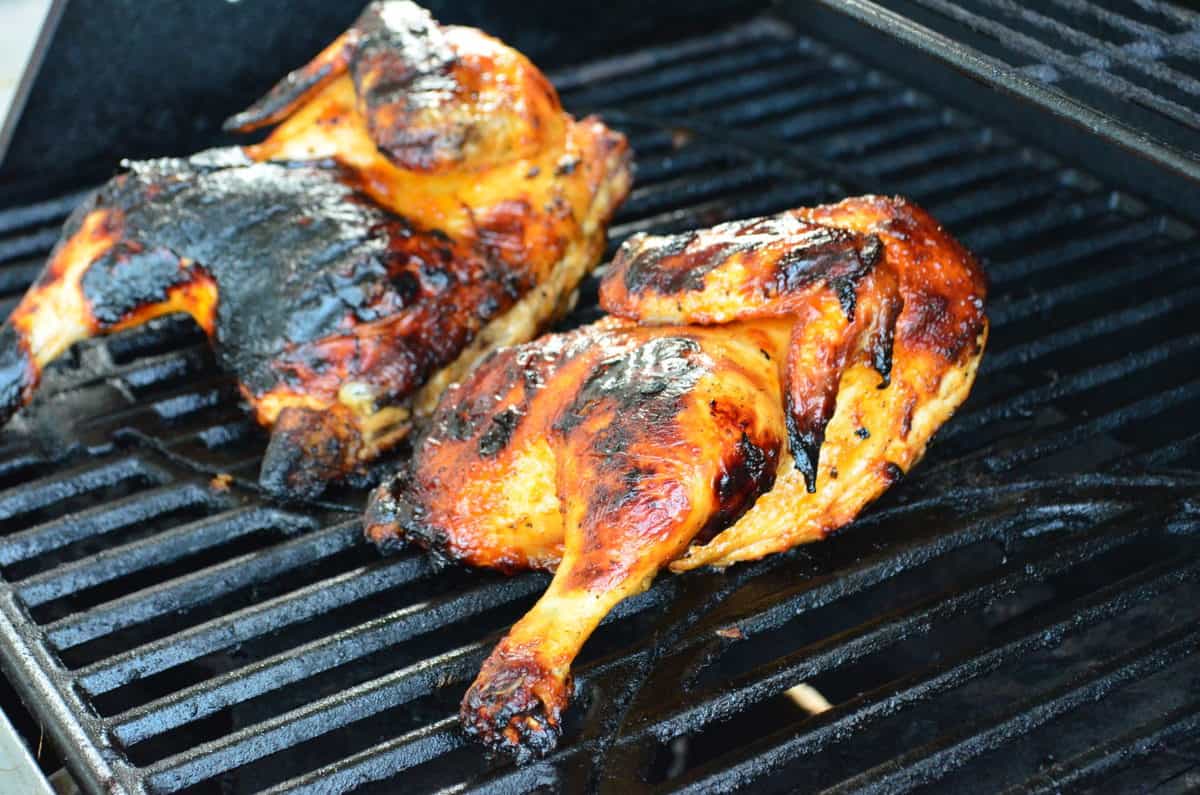 What do you need to make Grilled Sweet French Chicken?
Here are a few of the kitchen tools you will need for this recipe.
Large Container: For marinating the meat or you could use a gallon size bag.
Large Grilling Tongs are also key when grilling. The longer the tongs the less heat your hand will feel when you're flipping the meat.
Digital Meat Thermometer is also extremely helpful and very much necessary when cooking any protein; whether this is on the grill or in the oven. They typically range anywhere from $25-$50+ and are well worth their money.
I feel like most of these items are essentials you should already have in your kitchen. But if not, I linked the exact ones I use in my own kitchen. Especially the meat thermometer! That's a MUST!
Whether you're an experienced grill master or just beginning to learn how to grill. This recipe for Grilled Sweet French Chicken is perfect addition for any barbecue meal.