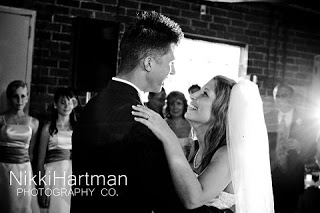 … to my amazing husband (and I)!
I can't believe two years ago today I was wearing the gown, getting all dolled up, and walking down the aile. I can't wait to spend many more years together; traveling, diving, renovating our home, cooking, spending lazy days together, the list could go on and on!
I guess time flies when your having fun.
This month also marks our 8th year together!!!
To my wonderful husband who hand picks blueberries out of the batter when I screw up muffins and can instantly put a smile on my face when I'm not feeling well…
I love you!