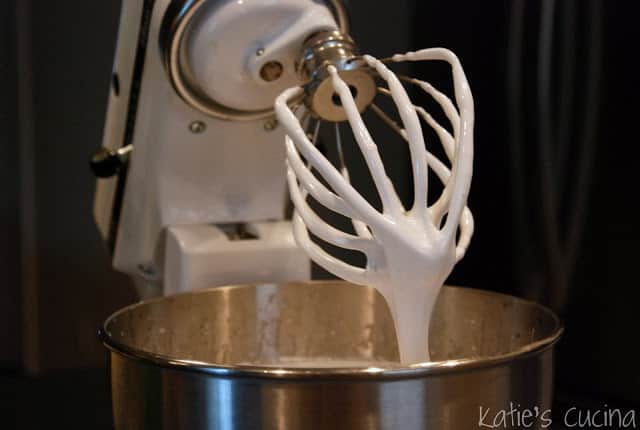 I took a Christmas desserts cooking class about five or so years ago, and the recipe I was given to make was homemade marshmallows. My naive and young self had no idea you could make your own marshmallows. So, I learned how to make marshmallows. However, after I learned how to make them I never made them again–until recently.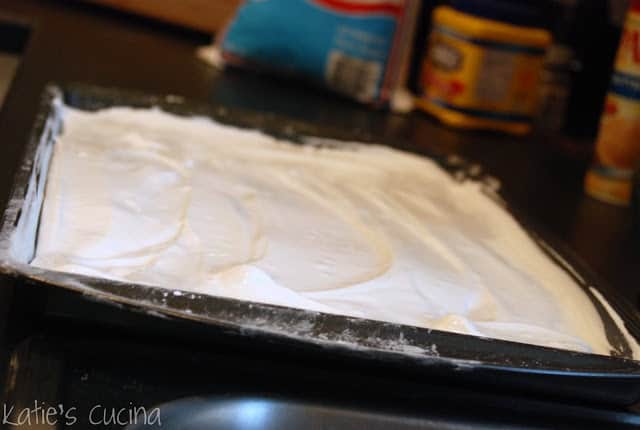 Making marshmallows is not rocket science; however, their are precise directions as to temperature and timing to make them. Of course you will also want to make sure you leave enough time to make them. You can also change the flavor of the marshmallow by substituting the vanilla extract for almond, lemon, etc.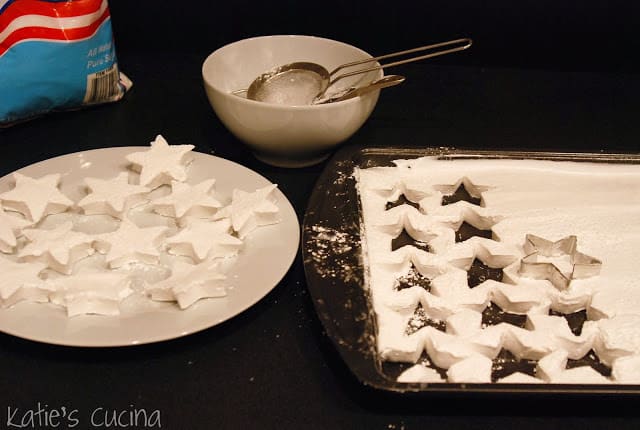 Be prepared to get the kitchen dirty. You will be dusting these bad boys with tons and tons of powdered sugar. What is great about making your own marshmallows is that you can use what ever type of cookie cutter your heart desires! Although, because of the cookie cutter you'll have a lot of wasted marshmallow. I through out my scraps; however, I'm sure you could make something else out of them.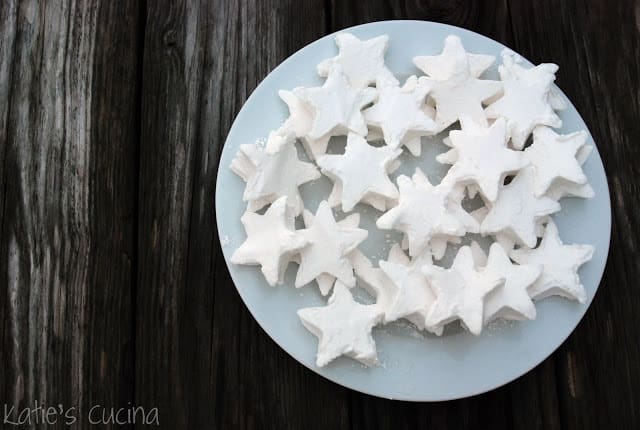 Here is what my final product looked like. Light, fluffy, marshmallows.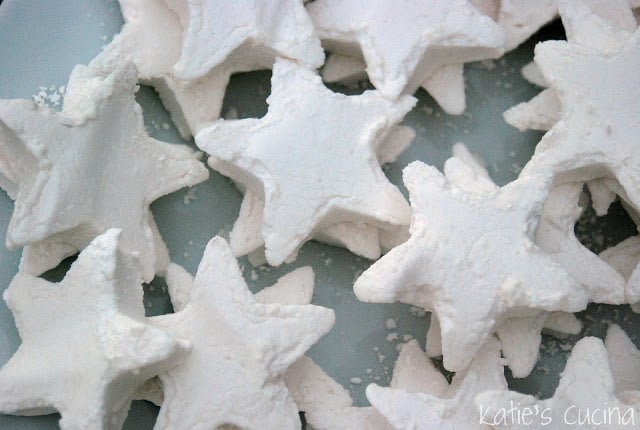 You'll notice that they aren't perfect. You will see some imperfections and that is perfectly ok.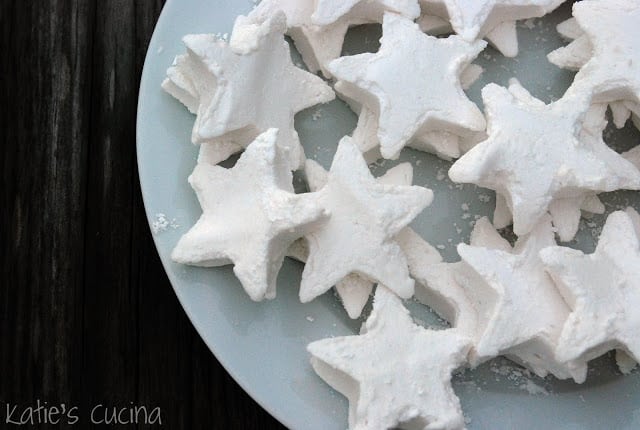 For your next party or if you simply have a hankering for marshmallows, I hope you'll give this recipe a try! They are a labor of love, but purely worth it. You will never want to eat a packaged marshmallow again!
Source: Food Network; Alton Brown
Prep Time: 35 minutes
Inactive Time: 4 hours
Cook Time: 10 minutes
Servings: 1 pan
Ingredients:

3 packages unflavored gelatin

1 cup ice cold water, divided

12 ounces granulated sugar, approximately 1 1/2 cups

1 cup light corn syrup

1/4 teaspoon kosher salt

1 teaspoon vanilla extract

1/4 cup confectioners' sugar

1/4 cup cornstarch

Nonstick spray
Directions:

1. Place the gelatin into the bowl of a stand mixer along with 1/2 cup of the water. Have the whisk attachment standing by.
2. In a small saucepan combine the remaining 1/2 cup water, granulated sugar, corn syrup and salt. Place over medium high heat, cover and allow to cook for 3 to 4 minutes. Uncover, clip a candy thermometer onto the side of the pan and continue to cook until the mixture reaches 240 degrees F, approximately 7 to 8 minutes. Once the mixture reaches this temperature, immediately remove from the heat.
3. Turn the mixer on low speed and, while running, slowly pour the sugar syrup down the side of the bowl into the gelatin mixture. Once you have added all of the syrup, increase the speed to high. Continue to whip until the mixture becomes very thick and is lukewarm, approximately 12 to 15 minutes. Add the vanilla during the last minute of whipping. While the mixture is whipping prepare the pans as follows.
4. Combine the confectioners' sugar and cornstarch in a small bowl. Lightly spray a 13 by 9-inch metal baking pan with nonstick cooking spray. Add the sugar and cornstarch mixture and move around to completely coat the bottom and sides of the pan. Return the remaining mixture to the bowl for later use.
5. When ready, pour the mixture into the prepared pan, using a lightly oiled spatula for spreading evenly into the pan. Dust the top with enough of the remaining sugar and cornstarch mixture to lightly cover. Reserve the rest for later. Allow the marshmallows to sit uncovered for at least 4 hours and up to overnight.
6. Keeping the marshmallows in the pan start cutting them out with a cookie cutter along with dusting them with the confectioners' sugar mixture. Once cut, lightly dust all sides of each marshmallow with the remaining mixture, using additional if necessary. Store in an airtight container for up to 3 weeks.