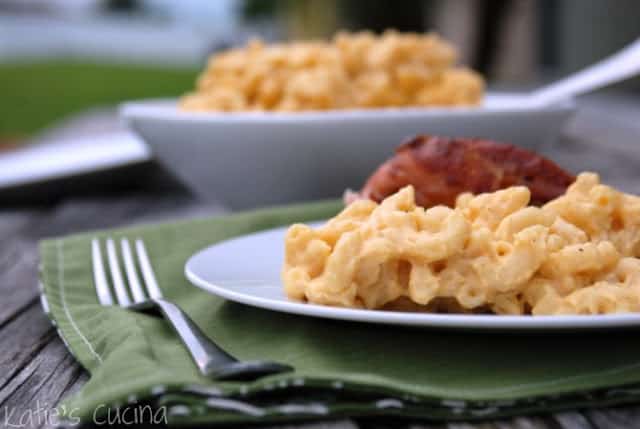 Oddly enough growing up as a kid I did not like macaroni and cheese. This was odd to most people since macaroni and cheese can be thought of as a childhood staple. I never cared for cheese therefore I did not like macaroni and cheese. As I approached my teenage years I began liking macaroni and cheese, but the boxed version, and it had to be watered down so there was only a faint taste of what I like to call "fake" cheese.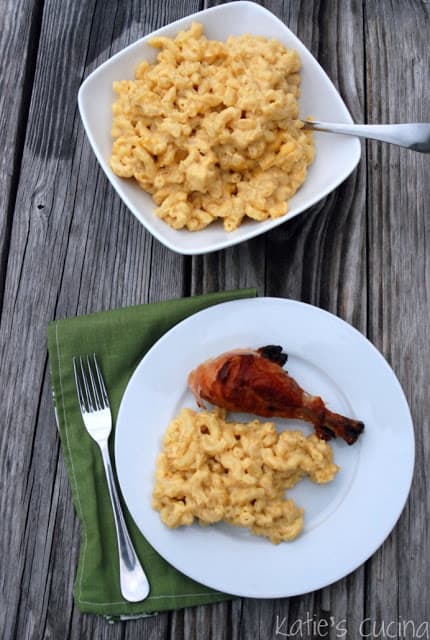 Now that I'm an adult I have a full appreciation for macaroni and cheese. I've been searching for a basic go-to macaroni and cheese recipe for a while. My mother in-law makes a killer macaroni and cheese. She uses white cheddar and bakes it with a bread crumb topping. I could seriously eat the whole pan. It is delicious (and I would imagine a very fattening meal). Back to this recipe… I found it odd that this recipe called for egg and was a little hesitant to add it, but I trusted Ree Drummond (I mean, come on the women can cook)! This mac & cheese was creamy, sinful, and best of all easy-to-make. Which by now you should know that I love easy-to-make meals! When you think of comfort food your mind should automatically picture this macaroni and cheese. I hope you enjoy it as much as I did!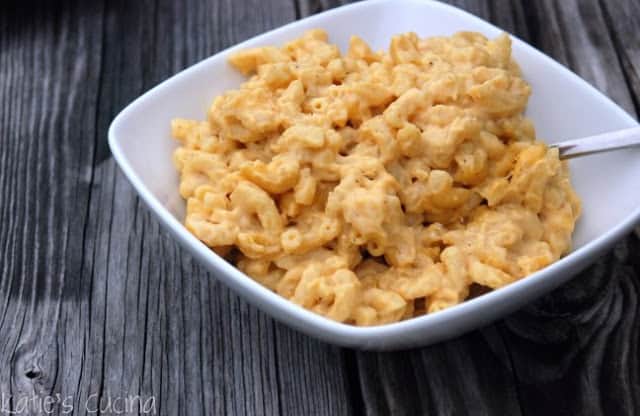 Source: The Pioneer Woman Cooks
Prep Time: 15 minutes
Cook Time: 15 minutes
Servings: 6


Ingredients:
4 cups dried macaroni
1 egg, beaten
4 tablespoon butter
⅓ cup all-purpose flour
2-½ cups whole milk
2 teaspoon dry mustard
1 lb grated cheddar
½ teaspoon salt, black pepper, and seasoned salt
Dash of paprika


Directions:
1. Cook macaroni until very firm. Macaroni should be too firm to eat right out of the pot. Drain.

2. In a small bowl, beat one egg and place to the side.
3. Then i
n a large pot, melt butter and sprinkle in flour. Whisk together over medium-low heat. Cook mixture for five minutes, whisking constantly. Don't let it burn.
Pour in milk, add mustard, and whisk until smooth. Cook for five minutes until very thick. Reduce heat to low.
Take ¼ cup of the sauce and slowly pour it into beaten egg, whisking constantly to avoid cooking eggs. Whisk together till smooth.
4. Pour egg mixture into sauce, whisking constantly. Stir until smooth. Then a
dd in cheese and stir to melt, followed by
salt and pepper. Taste sauce and add more salt and seasoned salt as needed! Make sure you do not under salt!
5. Pour in drained, cooked macaroni and stir to combine. For creamy macaroni and cheese serve immediately OR pour macaroni and cheese into a buttered baking dish, top with extra cheese, and bake for 20 to 25 minutes or until bubbly and golden on top.