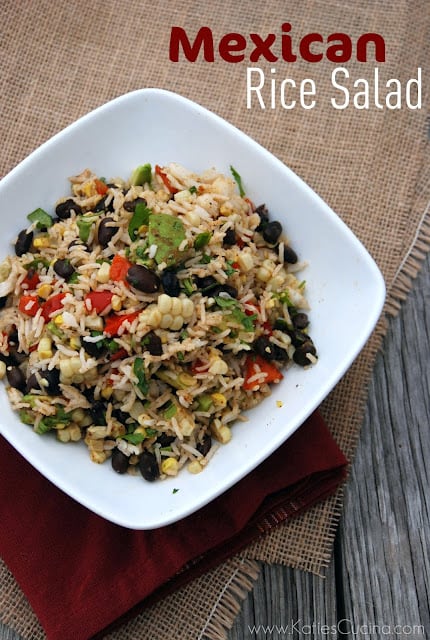 Over the weekend I was attempting to not only recipe develop but clean out my refrigerator and pantry. While doing so I found leftover white rice that could easily have been frozen for another meal; however, I really wanted to make something from it. I also had leftover black beans, a half roasted pepper and ear of corn from earlier in the week. I instantly thought of a Mexican Rice Salad. A cold rice salad. The vibrant colors and robust flavors scream summer time. Because I chose to keep this salad cold its refreshing on a hot summers spring day.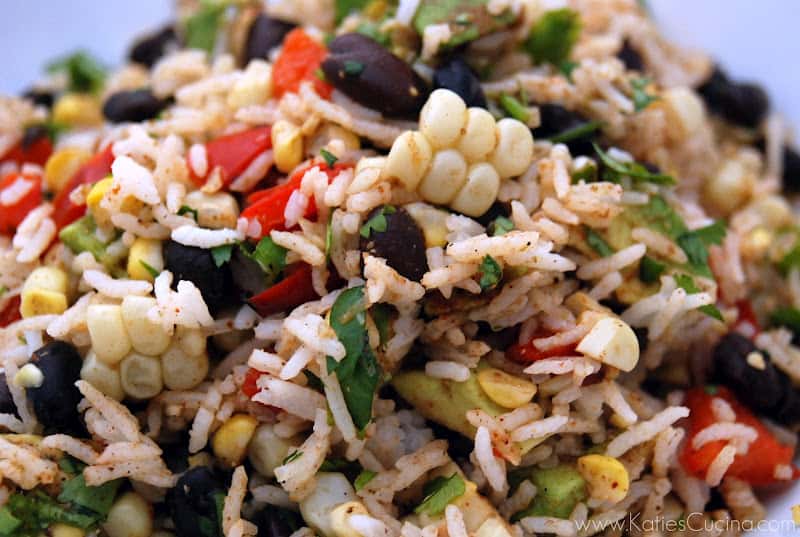 The spices I chose to use in this side dish are similar to those I use in my homemade guacamole. It's spicy enough to give a small kick yet not too overwhelming that your mouth is on fire and you can't taste any of the other ingredients in the dish. I love the flavor profile of the roasted red bell pepper and the sweet fresh corn. They really make this dish, and of course the avocado gives a creamy coolness to each bite.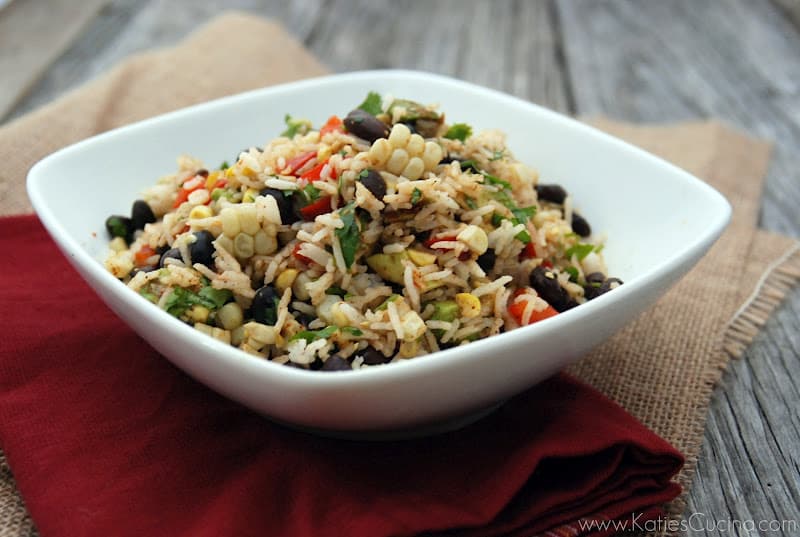 The next time you have leftover rice and veggies in your refrigerator I hope you'll give this recipe a try. Whether entertaining on a warm evening or in need of a refreshing lunch.
Source: Katie Original
Author:
Ingredients
1 cup leftover white rice
½ cup black beans, drained and rinsed
½ roasted red bell pepper, chopped
1 ear of corn on the cob, corn removed
2 tablespoon cilantro, chopped
½ teaspoon chili powder
½ teaspoon coriander powder
⅛ teaspoon smoked paprika
⅛ teaspoon black pepper
¼ teaspoon salt
½ haas avocado, diced
Instructions
Heat leftover white rice in microwave for 30 seconds to soften.
In a large bowl combine; white rice, rinsed black beans, chopped red bell pepper, corn, cilantro, chili powder, coriander, smoked paprika, salt and black pepper. Mix well then gently fold in diced avocado. Chill until ready to serve.