Learn how easy it is to make this recipe for One Pan Greek Chicken and Rice. All you need to do is add a vegetable side dish and dinner is served!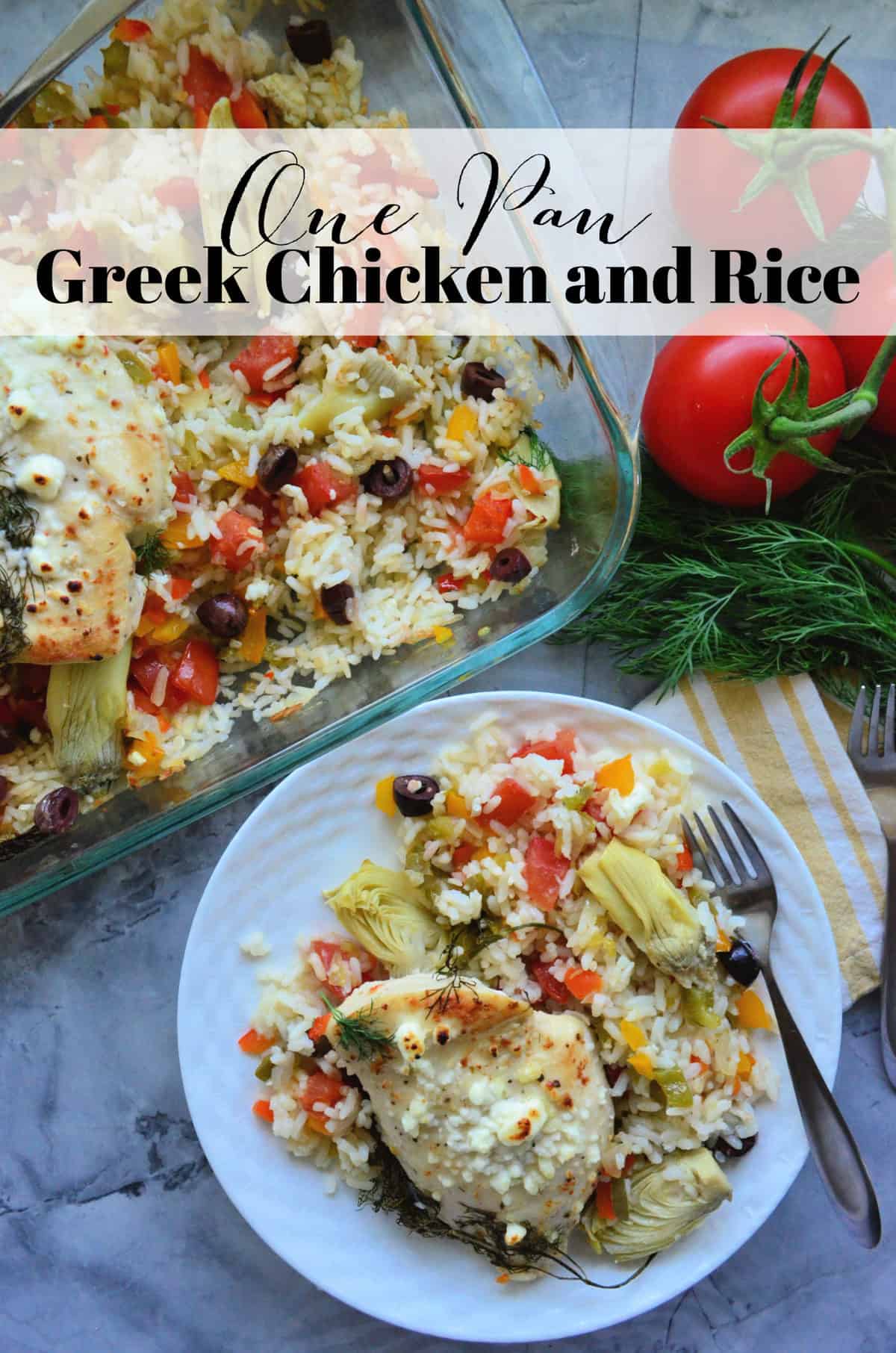 My family loves Greek food. I feel like I don't cook it often enough, and most times I splurge and we enjoy it when we eat out. This recipe for One Pan Greek Chicken and Rice has quickly become a family favorite in my home. The first time I made this recipe my kids asked for seconds and thirds. Right then, I knew it was a home run!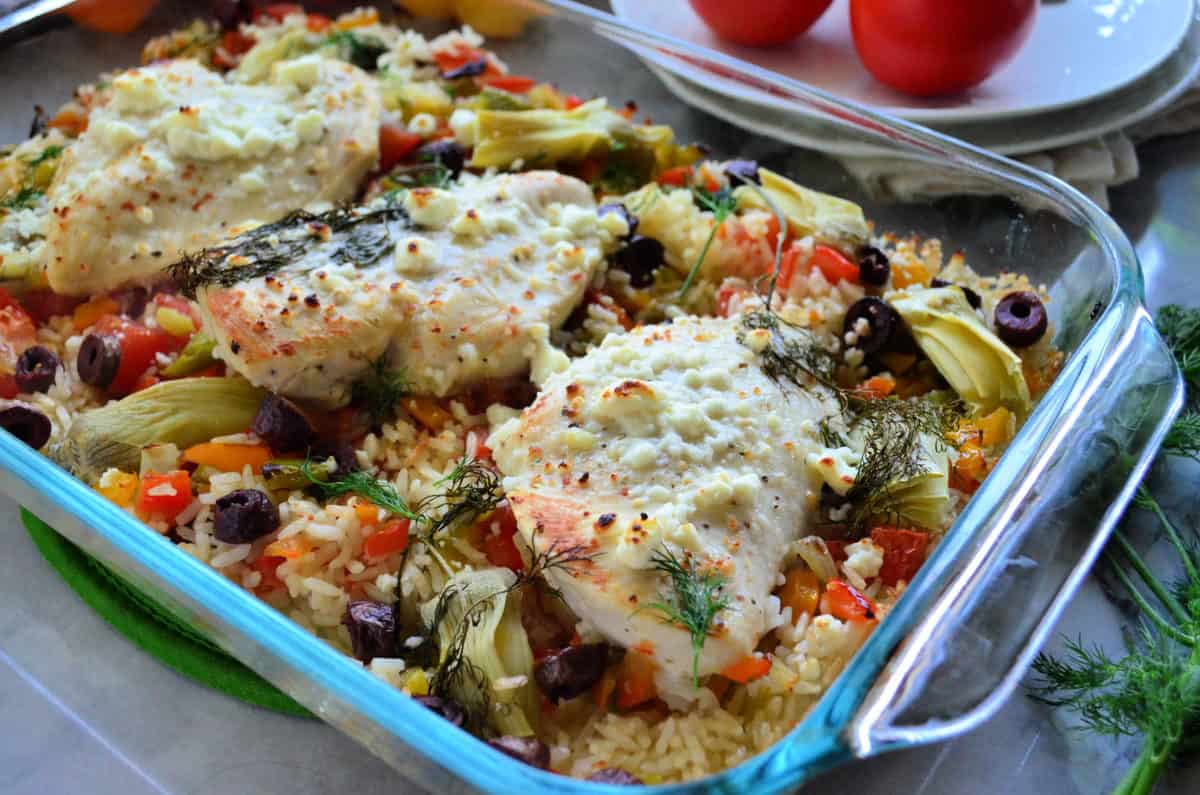 How do you make One Pan Greek Chicken and Rice?
This dinner is so easy to put together and best of all you can prep some of it ahead of time if needed. Let me walk you through how easy it is to make this one pan dinner.
Place a quarter cup of Greek dressing in a Ziploc bag. Place the boneless skinless chicken breast to the bag, mix well, seal bag, and refrigerate for 2-12 hours before cooking. When you ready to cook dinner–preheat the oven to 350°F.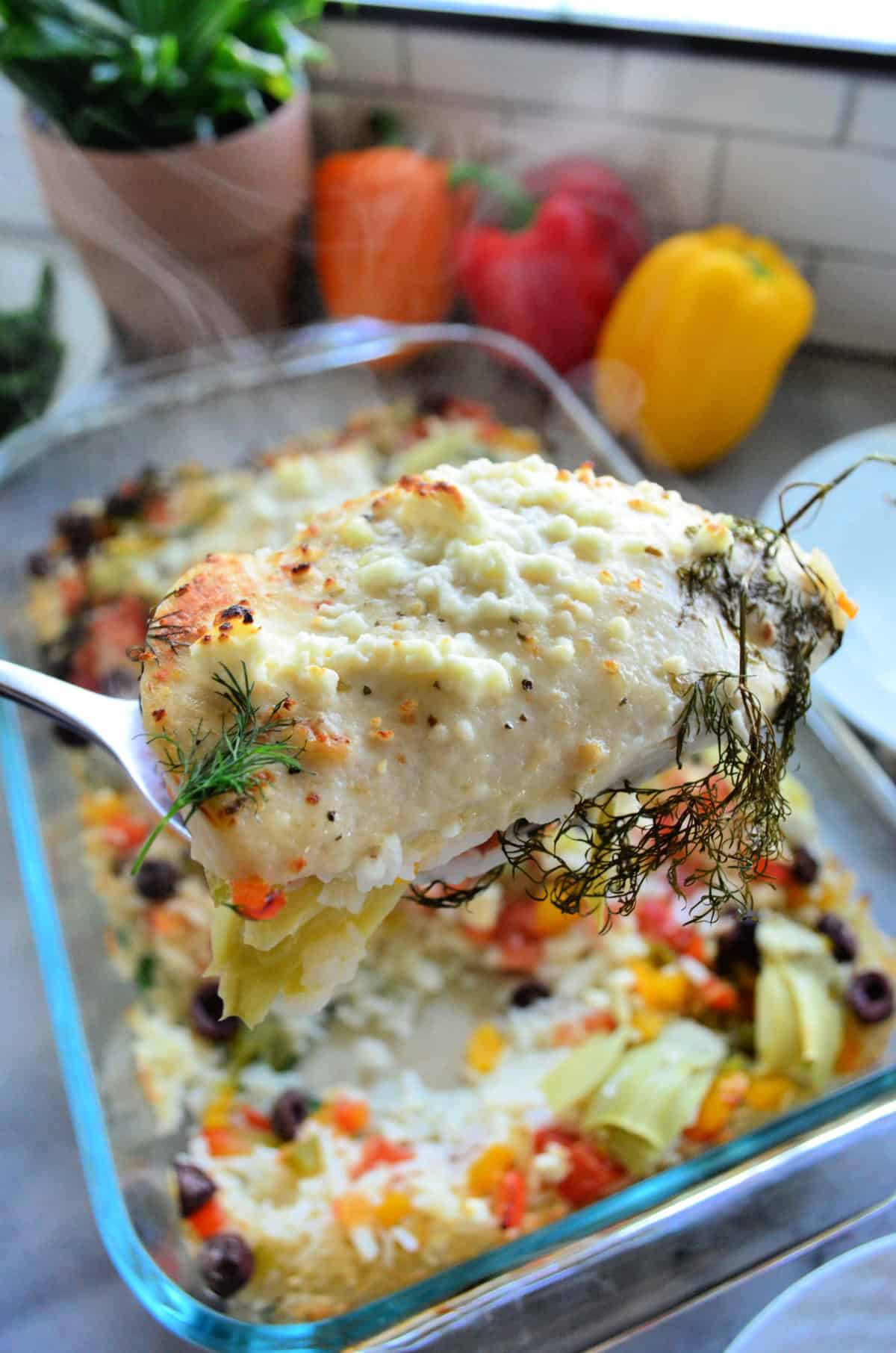 Using a 9 x 13 glass baking dish place the Minute Rice, water, olive oil, and chicken bouillon paste inside the dash. Mix together until incorporated and bouillon dissolves. Dice and place the diced onions, bell peppers, plum tomatoes, kalamata olives, and artichoke hearts in the baking dish. Mix well, and then add in the marinated chicken breast on top of the rice and pepper mixture. Sprinkle the fresh dill on top, add lemon slices on top (optional) on top chicken then cover with aluminum foil.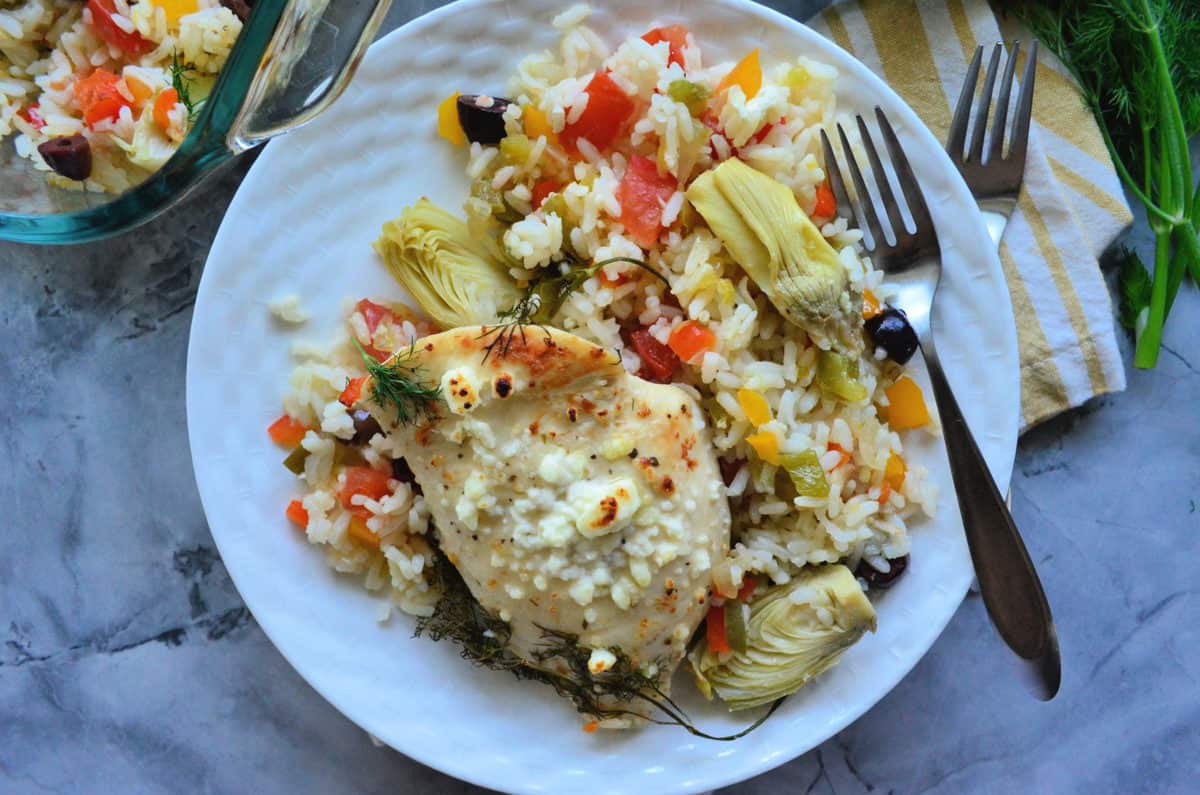 Bake for 45 minutes at 350°F. Once the internal temperature of the chicken reaches 165°F and the rice is cooked remove from the oven. Preheat the broiler. Top the chicken and rice with feta cheese. Bake for an additional 3-5 minutes. Carefully remove from the oven. Divide evenly among plates and enjoy.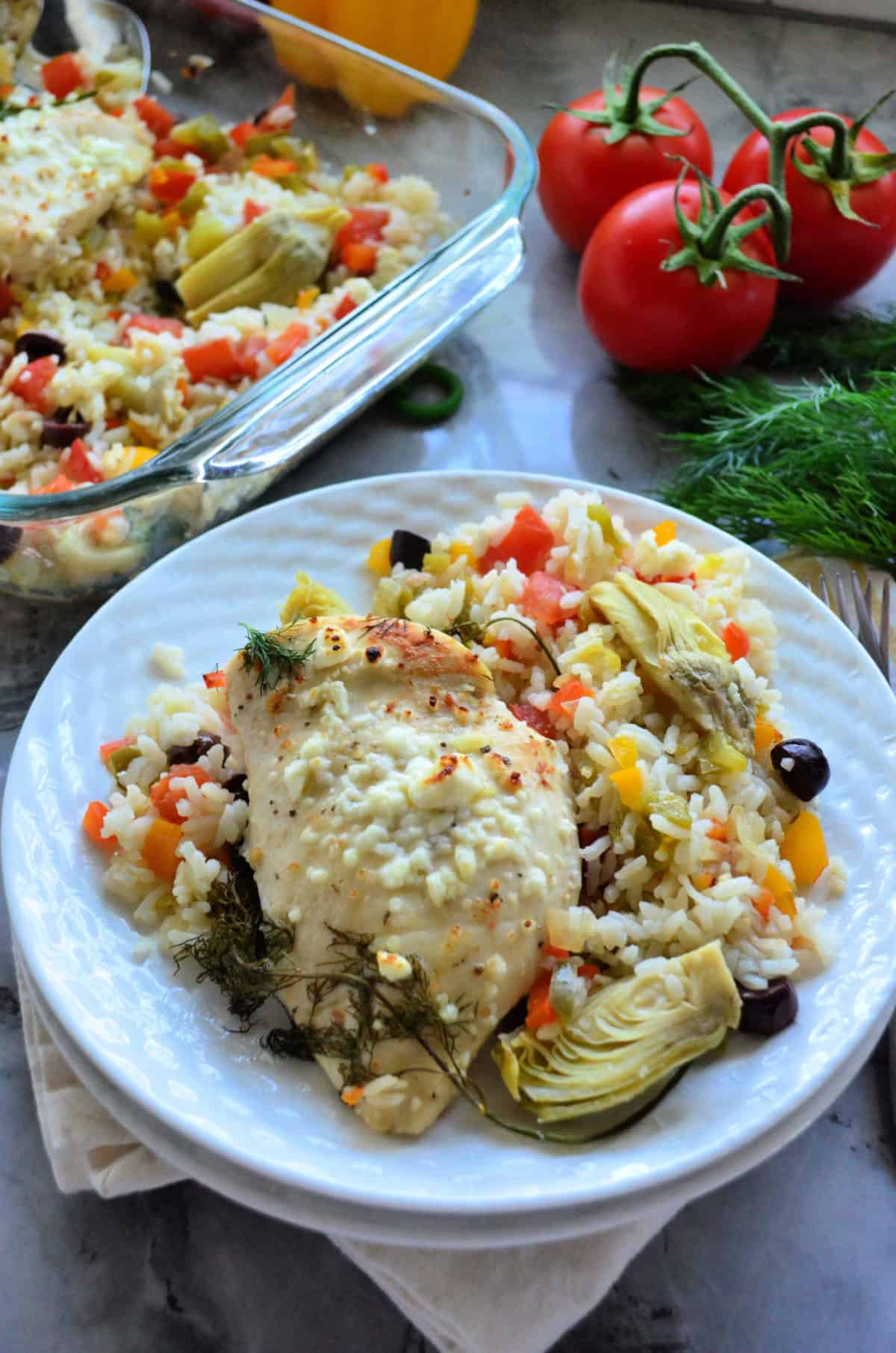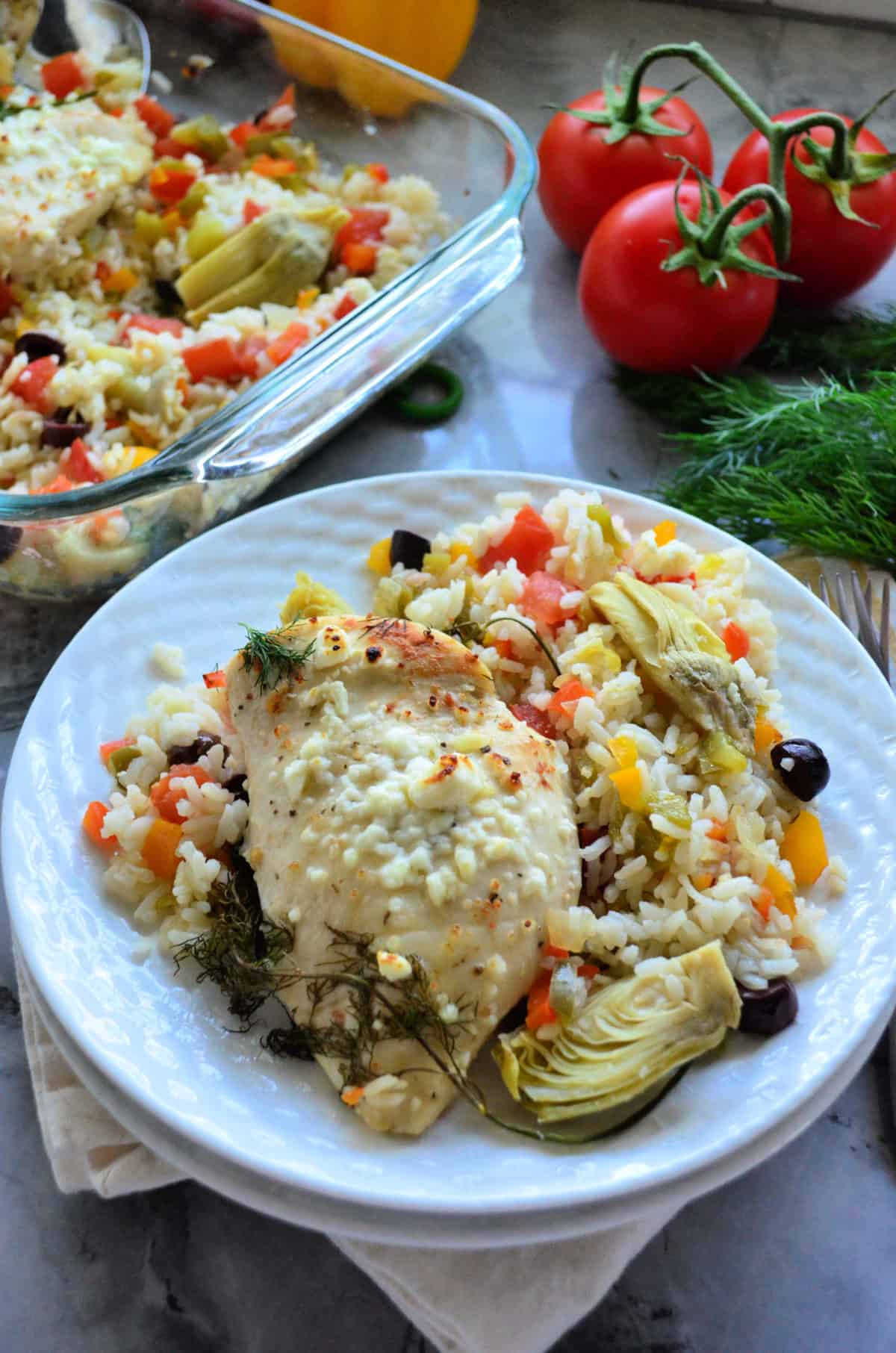 Easy Side Dish Recipe Ideas
I love to make a vegetable and a salad when I make this one pan meal. I want to share with you a few of my favorite side dishes and salads that compliment this dinner.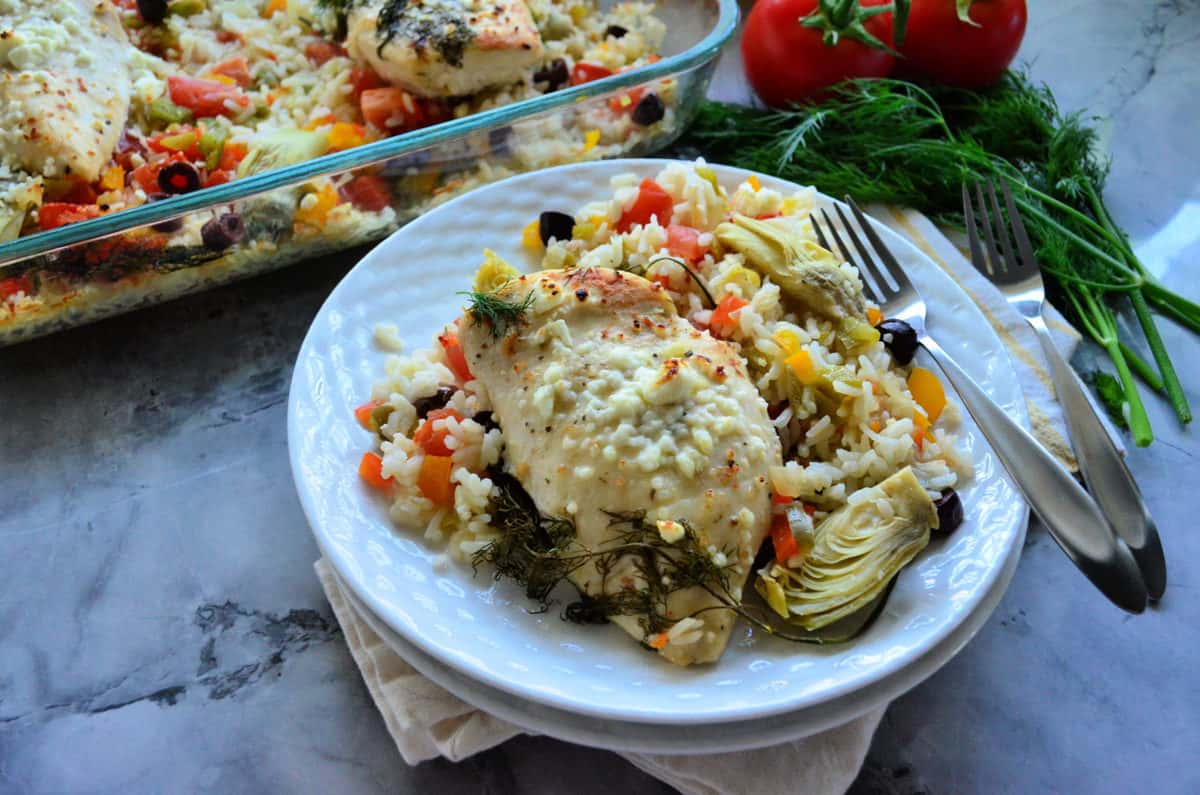 If your looking for a new one pan dinner and craving Greek food. I hope you'll give this recipe for One Pan Greek Chicken and Rice.