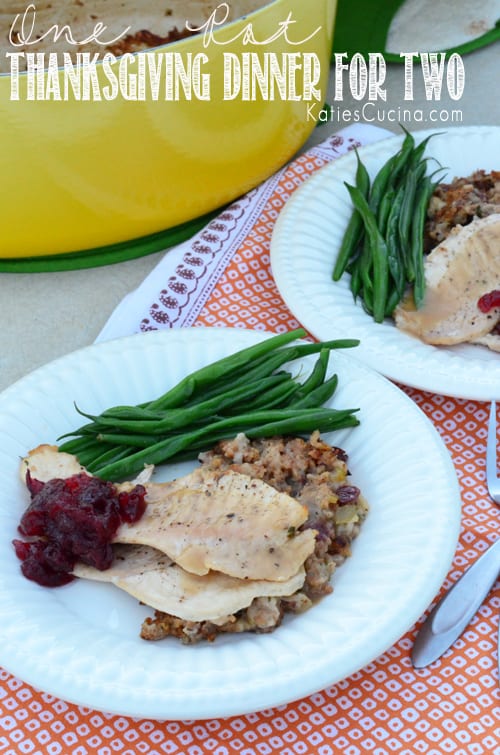 Thanksgiving is next week. I seriously can't believe its already here! One of my favorite meals to consume is a good turkey dinner. If I were on death row and asked to place my final meal request I'm pretty sure it would be a thanksgiving dinner. There is nothing more comforting to me than juicy turkey, stuffing, gravy, mashed potatoes and cranberry sauce. Of course then add in all the veggie sides and I'm in heaven. I know that's a pretty extreme statement to make but I'm just being honest here. What would your last meal be?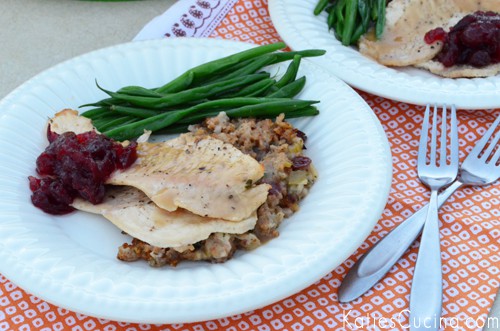 I like to make this one pot Thanksgiving dinner for two often throughout the year, because I love turkey dinner so much! This recipe is great because its one pot which means little mess and it takes about 30 minutes to make! Yes–that's it. Now, this recipe is for the turkey tenderloins and stuffing. So to make it complete you can make other side dishes including gravy. Don't sweat the small stuff, I use a packet turkey gravy. Gasp! I know. I love it though and have never found a good homemade turkey gravy recipe to make. So the packet works for me (and the can–eh I don't like the taste). I always have a can of cranberry sauce on hand even though I would much rather make my own cranberry sauce than use the canned jelly version, but during extreme circumstances the canned variety works.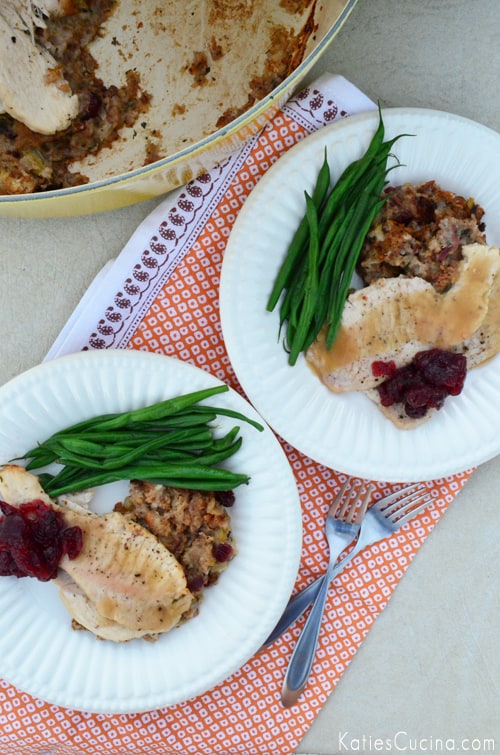 For the recipe, head on over to Food Fanatic for my Turkey Tenderloin Dinner: One Pot Thanksgiving for Two oh and while your over their enter to win a 4.5 qt Le Creuset round french oven (only 2 days left to enter)!