This is a sponsored post on behalf of KitchenAid. As always, all opinions are my own.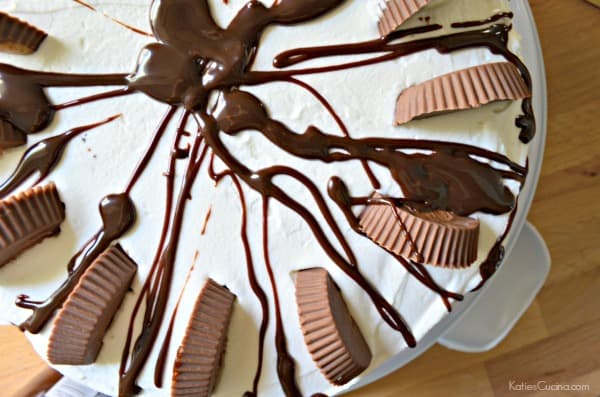 You guys, it's freaking hot here. Like melt your skin off hot. I keep saying it each year but I really don't think it can get any hotter and then it does. Each year feels even hotter than the past year. So with that being said we need everything in our power to stay cool, and this Peanut Butter Fudge Ice Cream Cake is the ticket!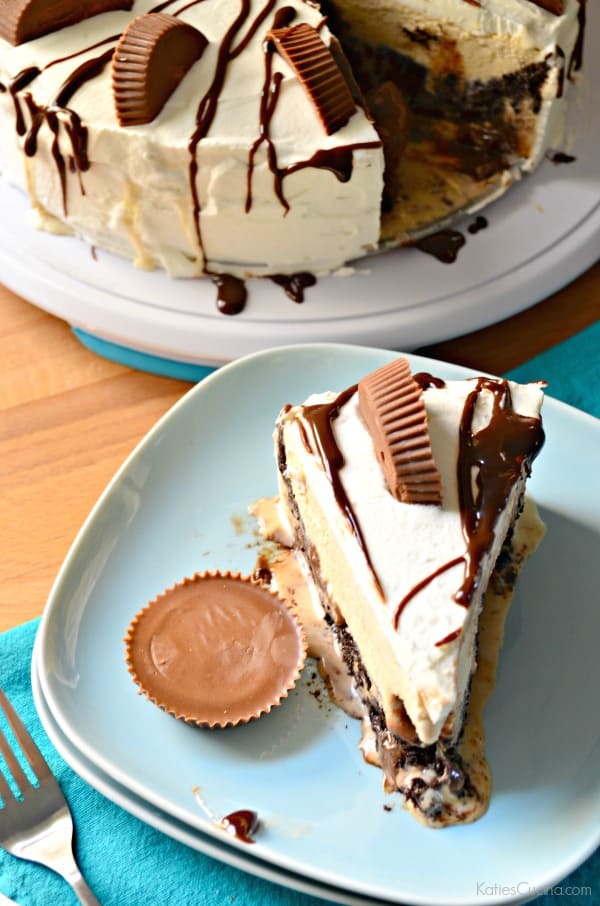 I've spent the past few months perfecting this recipe for peanut butter fudge ice cream cake. Like we tasted ice cream cake nightly for weeks. Darn, what a horrible job. But someone has to do it! I will warn you now that this is 100% homemade. As in you will need to spend a good two days working on this ice cream cake. Let me tell you that it's totally worth it. You will freeze the KitchenAid Ice Cream Maker Attachment the day before your ready to churn the ice cream. During the same time you'll make the ice cream batter and refrigerate it. The next day it's time to freeze the ice cream.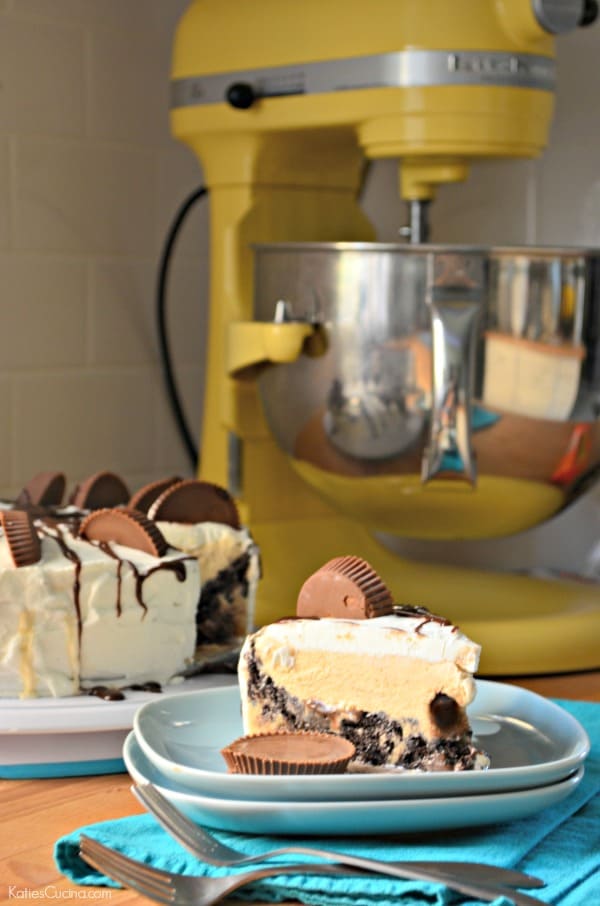 If you follow me on Instagram and Facebook you might remember me asking for help on choosing what color KitchenAid® Professional 600 Series 6 Quart Bowl-Lift Stand Mixer to get. I ended up going with the yellow. It just sang to me. I know it sounds weird and my husband thinks it's very 1970's but I love it. And honestly stare at it daily while I work in the kitchen. It's officially my new kitchen "candy". Everyone is drawn to it. And can I just tell you how much I love the Bowl-Lift feature!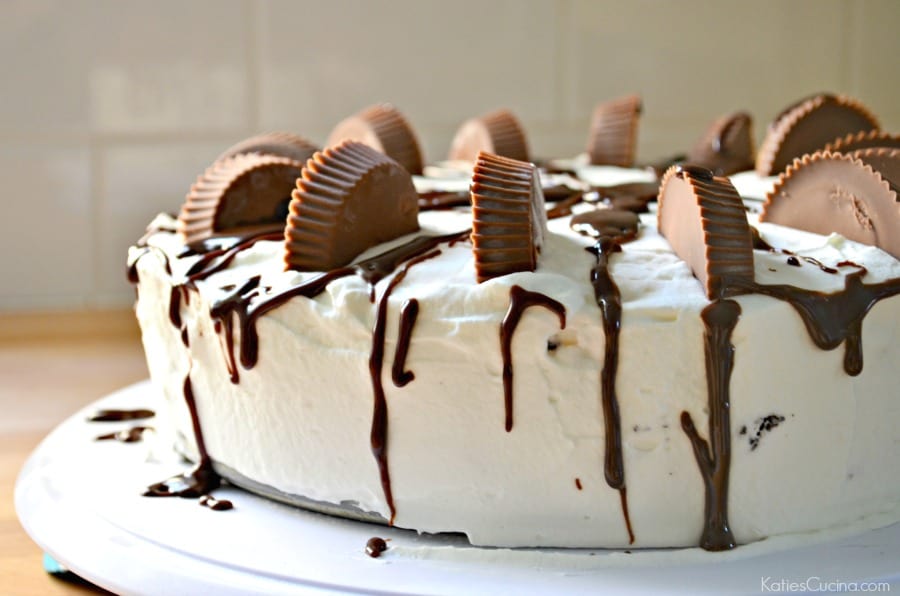 Ok let's get back to the ice cream cake. Once the ice cream is churned you can either A… begin pouring it into the springform pan and layering. Or B… freeze the ice cream for a few hours then begin layering. I've tried both ways and B is definitely the way to go. I found that if the ice cream is still "soupy" your destine for a big mess. So waiting a few hours then layering is the way to go. Give yourself plenty of time to make the cake. You can even make the cake a day ahead of time before your picnic or get together.
I created this Peanut Butter Fudge Ice Cream Cake for KitchenAid. Click HERE for the full recipe.