RealSweet® Vidalia® Onions Giveaway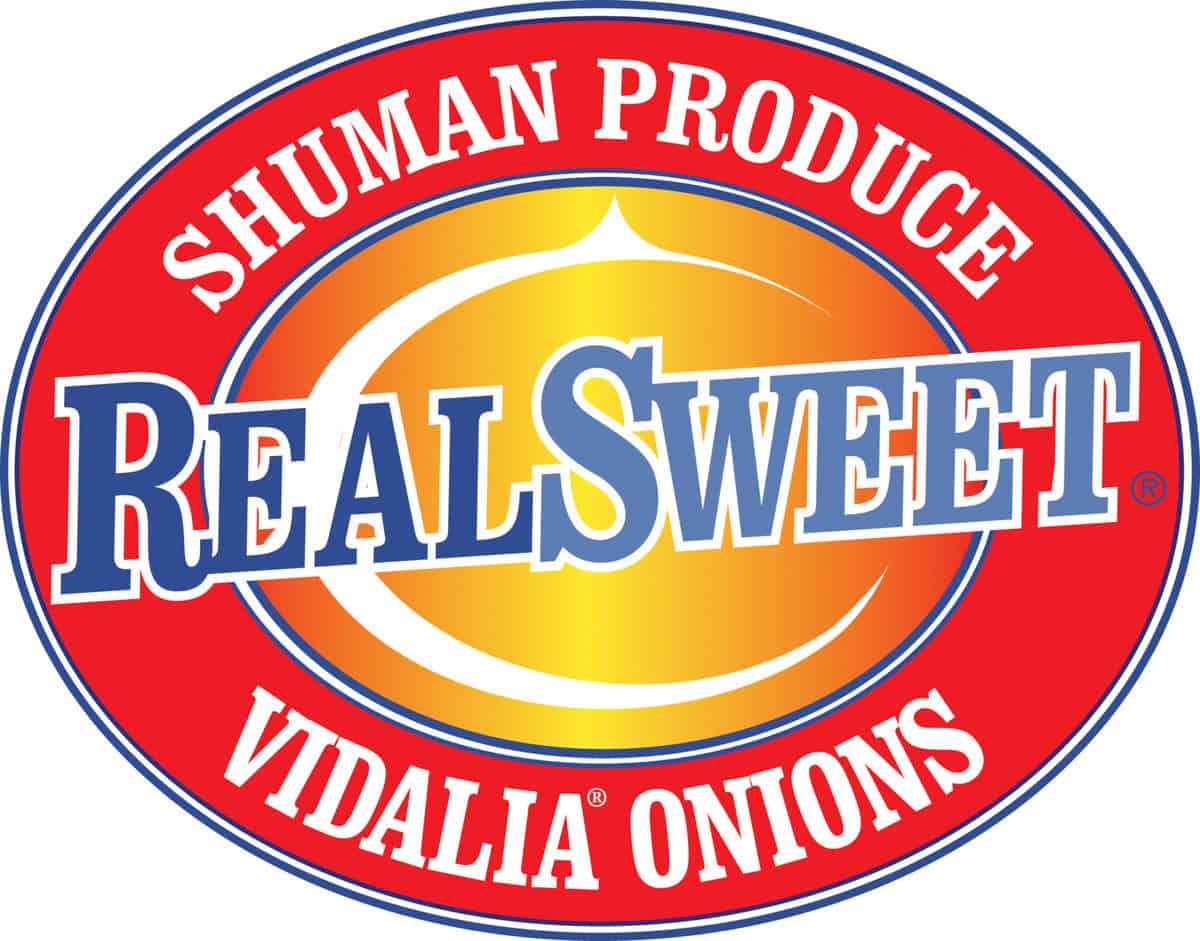 I'm excited to share with you a fun giveaway from my friends over at Shuman Produce home of the RealSweet® Vidalia®  Onions. Shuman Produce is a family owned business and has been around for the past 25 years, headquartered in the Vidalia region of Georgia. I grew up all my life loving onions. Especially french onion soup! The one thing I love most about food blogging is the recent connection I've been able to build with local farms. So many times we forget to realize how the produce we purchased in the grocery store was grown, harvested, packaged, and sent to our local stores. Did you know that RealSweet® Vidalia® Onions are planted in September and aren't typically harvested until mid-April? I had no idea that Vidalia onions took that long to grow. The season runs from Mid-April through August. I honestly feel like its something we take for granted. To read about the harvest process in more detail you can go read Farm to Table.
And in case you don't want to read about how RealSweet® Vidalia®  onions are harvested you can watch this quick video to get a sneak peak to see how Vidalia onions are harvested at Shuman Produce!
I don't know about you, but I love Vidalia onions! Shuman Produce has a great collection of recipes on their website as well as on their YouTube channel. From RealSweet Vidalia, Chicken, Bacon and Ranch Salad ft. Marzetti to Caribbean Pork Tenderloin with Vidalia®-Mango Salsa! All of the recipes make me so hungry and craving onions!
RealSweet currently has an online sweepstakes going on over at their website.

Anyone 18 years of age and older can enter
Weekly winners will be selected to receive a $100 Publix gift card starting Friday, May 17
Weekly prizes will be awarded every Friday through June 28
A grand prize winner will be chosen out of all of the entries to receive a Big Green Egg grill on July 8!
You can enter once per day, per week for each giveaway

So if you want a chance to win an even larger Publix gift card and a chance to win a Big Green Egg grill (swoon) then you better head on over and enter to win!
Now on to the giveaway here on Katie's Cucina…
1 lucky winner will win:
$25 Publix Gift Card
Two (2) 10 lb. boxes of Vidalia onions
One RealSweet Sportula (spatula)
Please wait for the rafflecopter widget to load. One entry at random will be chosen and have 48 hours to respond. You must reside in the United States and be 18 years of age or older.
Make sure you follow Shuman Produce on Facebook | Twitter | Pinterest | YouTube | Instagram
Disclosure: I was compensated to do this giveaway! I sincerely love Vidalia onions and all opinions are my own. 
Warning
: Use of undefined constant rand - assumed 'rand' (this will throw an Error in a future version of PHP) in
/home/kjasiewicz21/webapps/katiescucina/wp-content/themes/katiescucina/single.php
on line
74
4 Responses to "RealSweet® Vidalia® Onions Giveaway"
Leave a Comment