Last year, I was invited to attend Taste Of The Nation event and was unable to attend due to family being in town. After turning down the invite I vowed I would attend the Taste of the Nation event in 2013. All the proceeds from the event including the live auction and silent auction go to support Share Our Strength, which as you may know helps end childhood hunger.
This is the same organization that we do our annual food blogger bake sale for each year! So, it was a no brainer to not go and support such a great cause. All in all they raised $245,000 for childhood hunger relief in Central Florida!
When we walked in I was blown away by the massive room filled with food, friendly people, tables, and items to be auctioned off!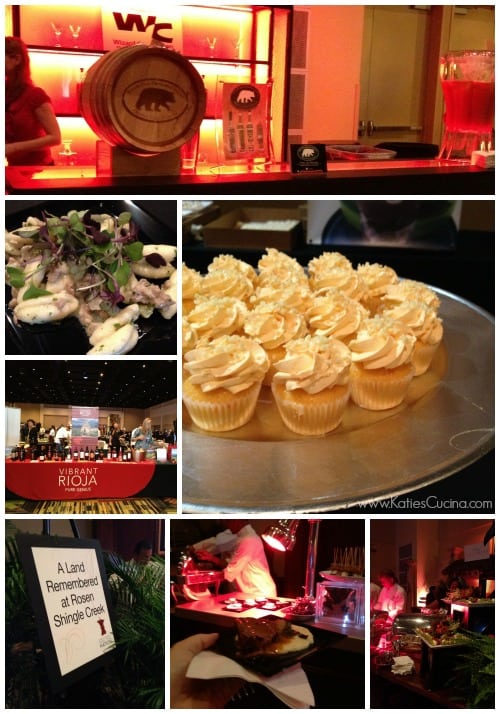 This year they did their silent auction via mobile app. All the items for the auction were donated anywhere from golf games to hotel stays to celebrity memorabilia! During the middle of the event they also did a live auction for some of the big ticket items like 2 tickets to the American Music Awards and 2 tickets to the ESPY's… not just tickets, but hotel, limo, etc…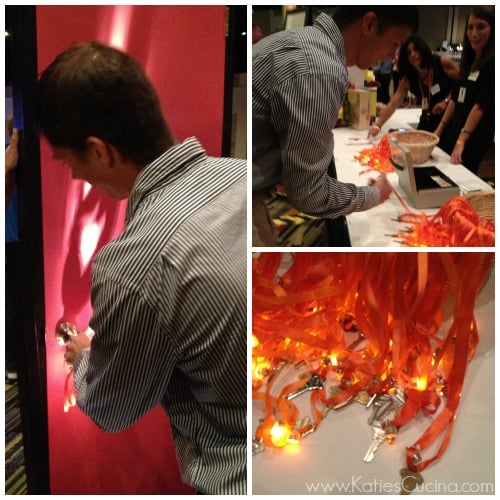 My husband and I quickly figured out our game plan on how we would get to every single booth to try all the delectable dishes. We started to the right of the entrance and made our way slowly around the hall.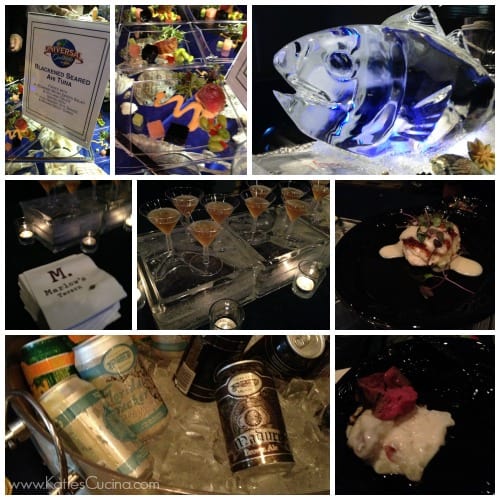 We had 2 dishes and then we donated $25 to get a key for the 150 bottle wine cellar they were giving away! Yes, 150 bottles of wine. At the end of the night it was our turn to go up to the door to see if our key worked and sadly it didn't, but it was fun thinking about what we would do with 150 bottles of wine, and of course all the money they raised went to Share our Strength.
My husband enjoyed all the craft beer that was made available! His favorite brewery Cigar City was their handing out brew that you can only get at the brewery right now! Universal Studios had a delicious ahi tuna and Marlow's Tavern served up a mean crab cake. Our favorite steakhouse in town, Capital Grilled served up steak with mashed potatoes.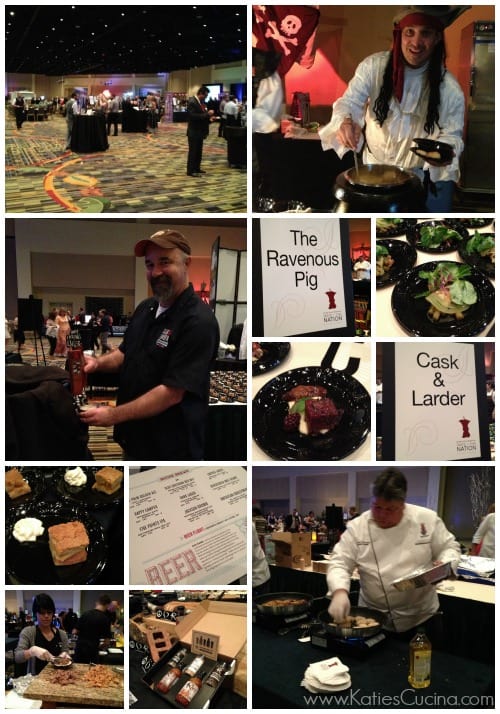 We've yet to still eat at the new(ish) Cask & Larder. My husband had the chance to talk with the brew master who served up some tasty brews. Because of this we will be visiting much sooner than later… for a few brews (and I'm sure some food).
Marriot World Center had the coolest dessert display ever. I took a quick Instagram video of it. The space around it was cramped with people who were gazing at the desserts as they went around.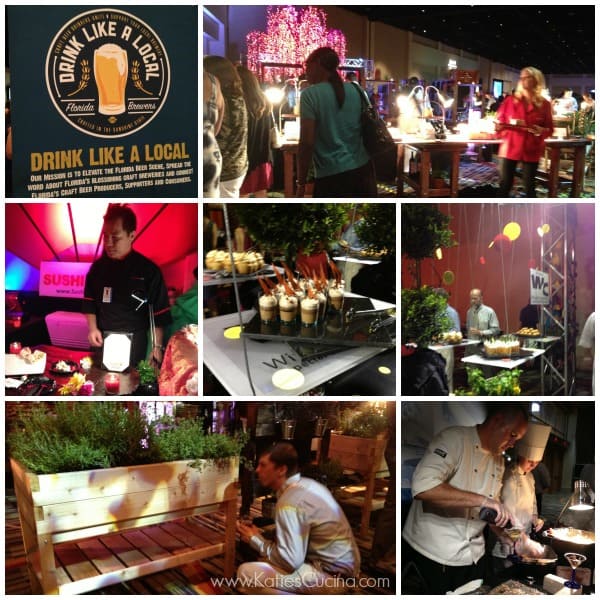 Our favorite sushi bar in town; Sushi House Orlando, was passing out their volcano rolls and an event exclusive tuna wrap! Both were delicious, as always! My husband loved the raised herb garden beds they had in the hall… he was examining how they made them so he could replicate them at home!
Most of the evening we spent hanging out with Suzanne from Kokocooks and her husband, Joey. It was fun catching up with them and sharing some delicious food!

One of my favorite things from the night was the Baked Alaska on a stick from Muse Gelato.
Of course my night wasn't complete without my handsome date. Suzanne snapped this photo of us and I love it! We both had a blast at the Taste of the Nation event (eating for a great cause) and can't wait to attend next year!
Disclaimer: All photos were taken with my iPhone. We received complimentary tickets to the event; however, as always all opinions are our own.