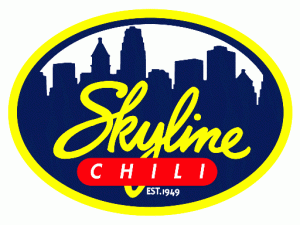 Image from Logopedia
When I first learned that I would be traveling to Ohio for my best friends wedding the first thing that came to mind was Skyline Chili. Because, let's face it–whenever I travel the first thing that comes to mind is food.
I have a few co-workers from Ohio who always talk about it being the best chili ever. I knew if we were traveling to Ohio you better believe I was going to try this coveted chili. I'm going to be honest. I'm not a fan of chili. I make it a few times each year, but only because my husband loves it. And when I do make it I have to make it with pasta–which would be known as a chili mac (in my book). I figured I would like Skyline Chili because its traditionally served over pasta and you can get it up to 5 ways!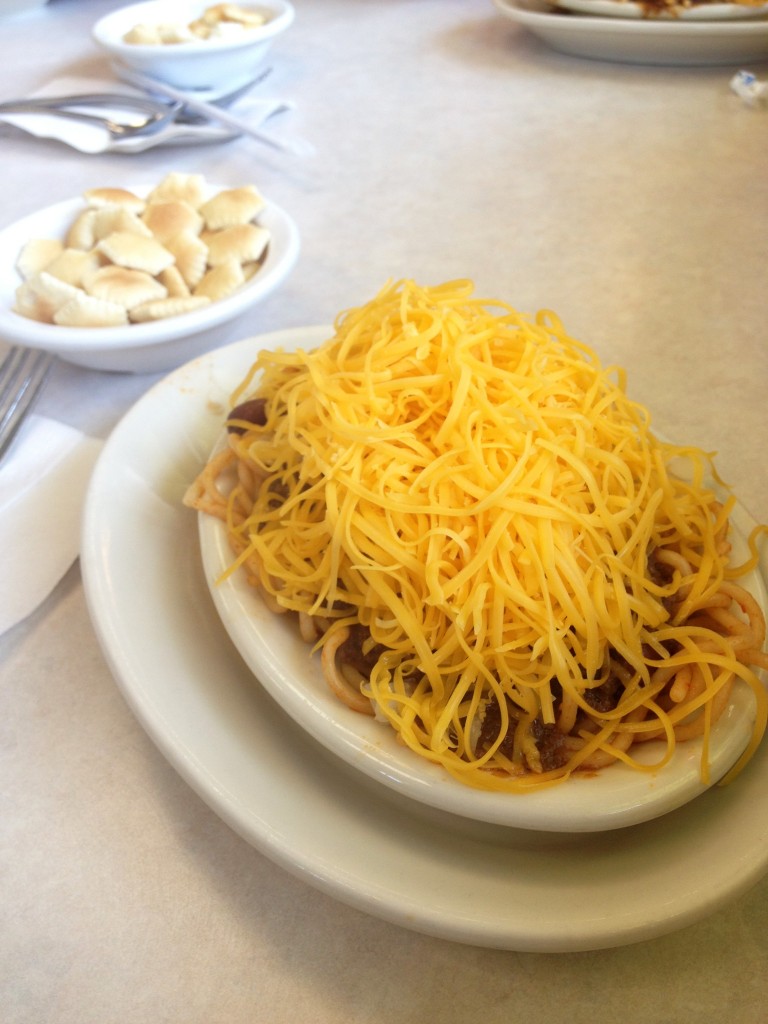 Last Saturday, while visiting Ohio we met up with friends who had just moved to Cincinnati and ironically we weren't able to attend their going away party because it was the same evening as the opening reception of Food Blog Forum. I felt like we were partially able to redeem ourselves since we can officially say we were their first Florida visitors! When my friend Lindsay and I started talking about where to meet the first place that came to mind was Skyline. This was the only day I would have a chance to try Skyline Chili! She agreed and we met them their a little before noon. The waitress explained the menu and we all began talking–finally ordering. I went with my friends advice and ordered a small Skyline 5-ways. My husband ordered a 4-way and one cheese coney which is basically a hot dog with Skyline chili and tons of cheese. He also added beans to his coney. Sadly, I somehow deleted the photo I took of it.
Here is the breakdown of how you can get the chili:
3-way: spaghetti covered with chili and topped with a mound of shredded cheese.
4-way: A 3-way with diced onions or red beans.
5-way: A 3-way with diced onions and red beans.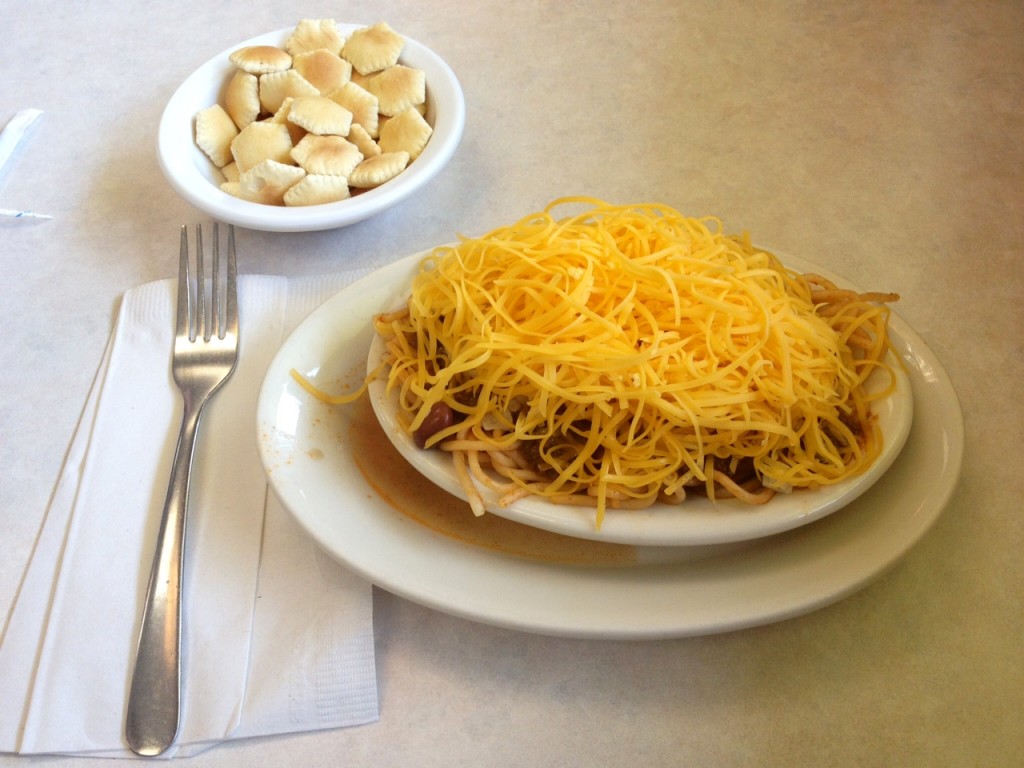 I figured this little 5-way would fill me and I was so wrong. I was starving and I ate a very tiny breakfast at 6am (before the sunrise ceremony), so I really should have listened to my gut (pun intended) and got a large. I scoffed down the small 5-way and then ordered a second one! I felt like a little piggy, but if your hungry. Your hungry! Why starve yourself and deprive yourself of delicious region specific chili!
Needless to say–I can now say that I had Skyline Chili and I LOVED IT! I loved it so much that when we were driving through Cincinnati the next morning I wanted to stop and get another bowl before leaving, but my husband quickly veto'd that.
Have you ever indulged in Skyline Chili?
Disclaimer: These were the only photos taken from our visit–I was too excited to see our friends and try Skyline chili that picture taking was an after thought!