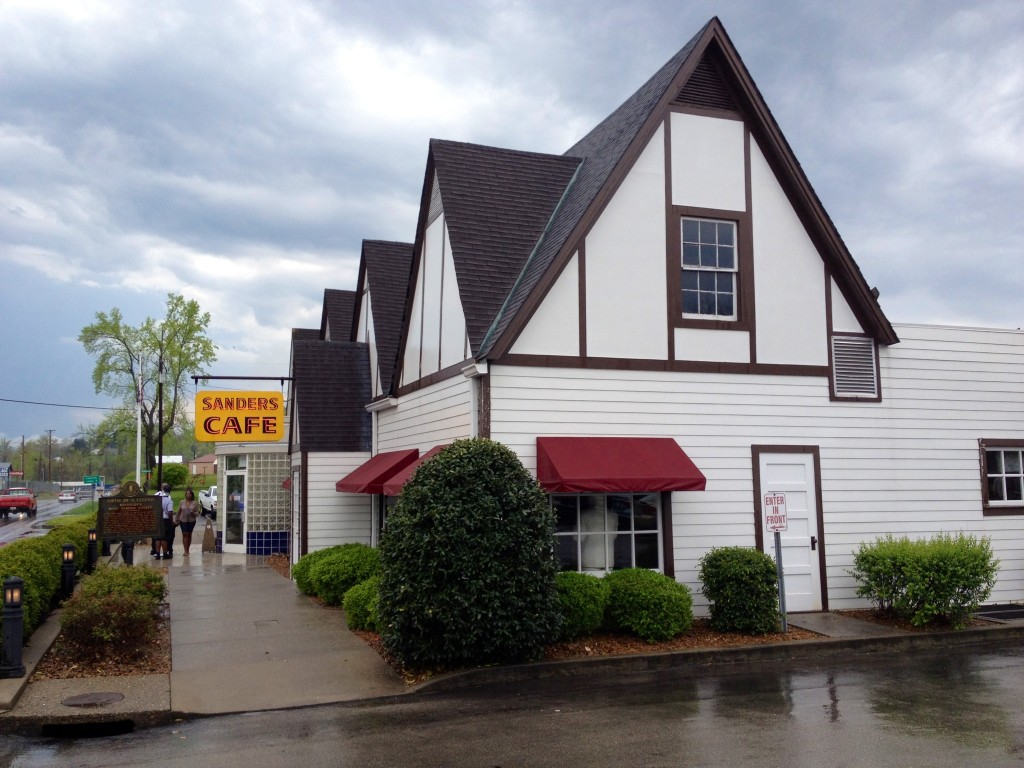 Yes, you read the title right. Harland Sanders Cafe & Museum as in the Colonel Sanders the founder of Kentucky Fried Chicken. As we made our way back to Florida (last Sunday) we stopped t the Kentucky Visitor's Center and browsed the brochures. I spotted this little gem and immediately went to the customer service desk to find out where the "KFC Cafe & Museum" was and if it was on our way. It just so happened that we would be driving right through good 'ol Corbin, Kentucky. It was about two and a half hours from the visitors center, and at that point it sounded like it would be a great late lunch destination. It was a few miles off the highway and well worth it to me. Why not stop at the first KFC–I don't think I know anyone who has been here and I wanted to say I've been to the first ever KFC!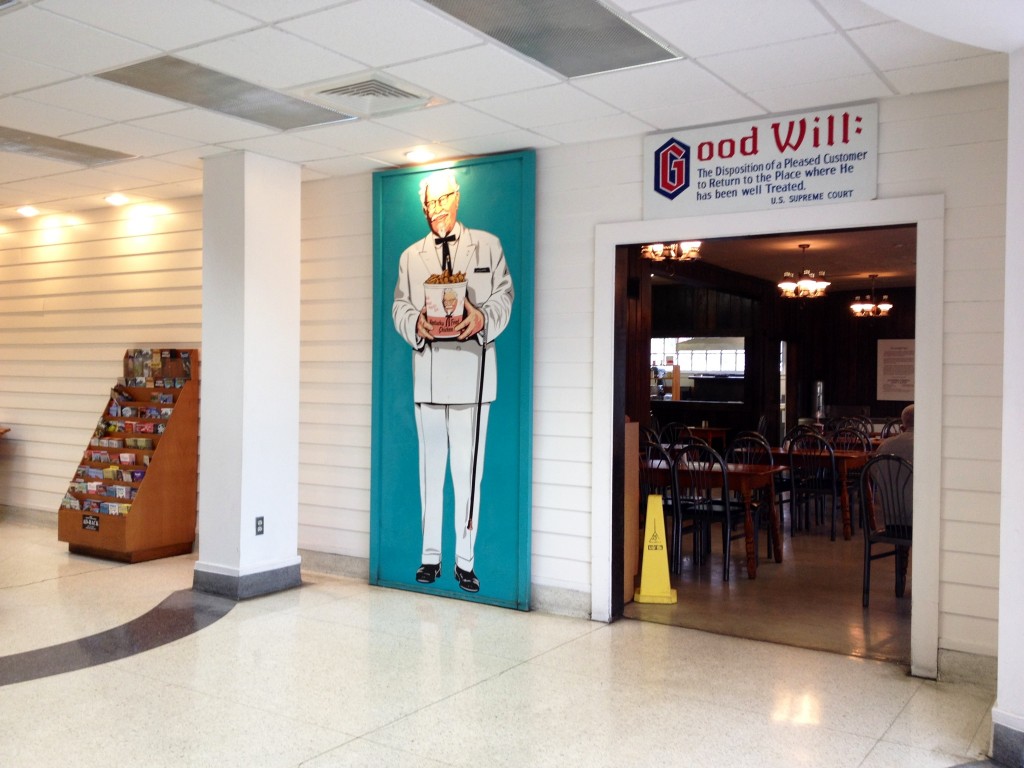 Half of the "cafe" was an every day KFC and the other half was the original cafe dining room! The photo above was the entry way into the dining room.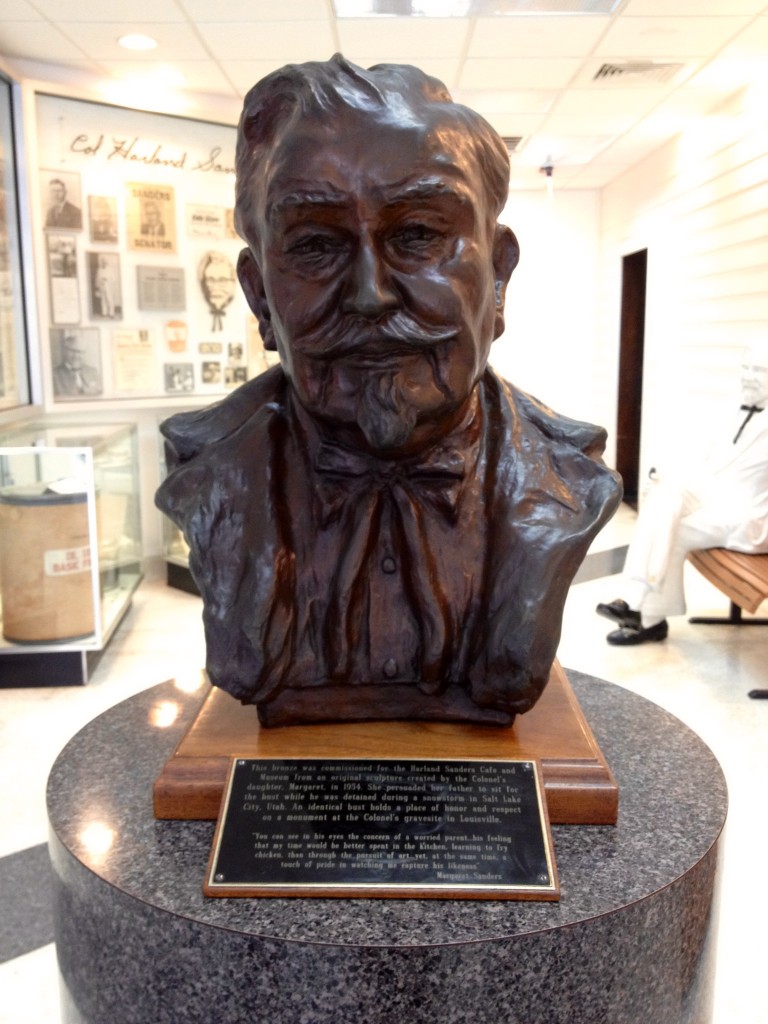 Statue of Colonel Sanders.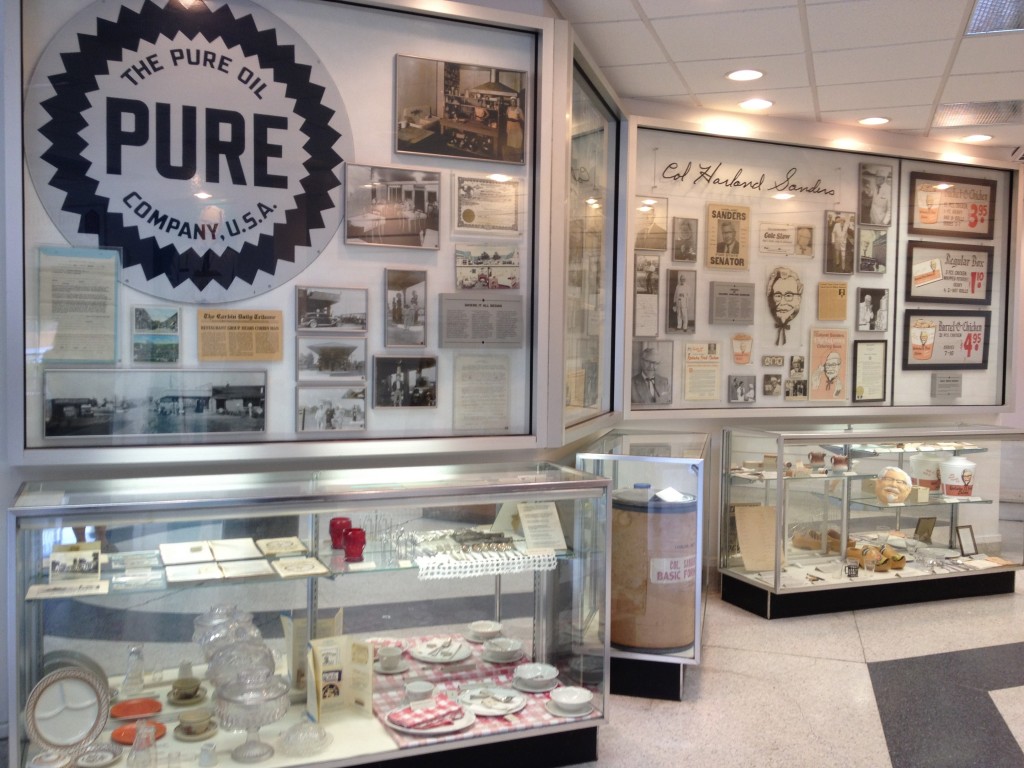 Cases of memorabilia including recipes, newspaper clippings, and original place settings.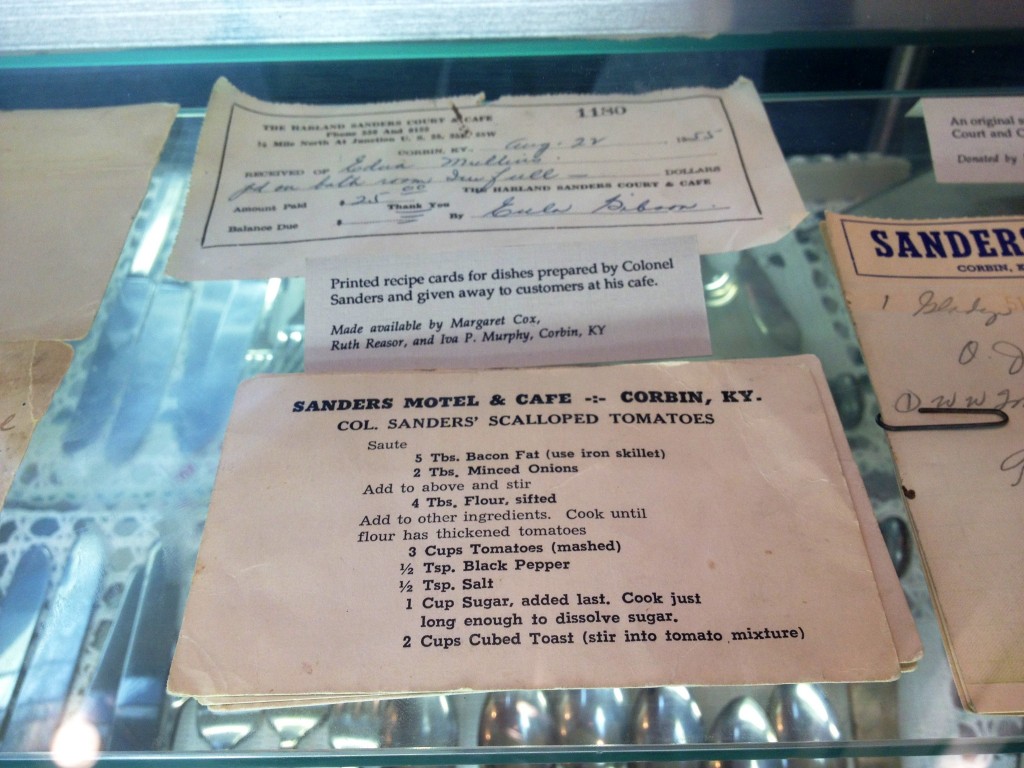 This was the only recipe that was legible–the rest were pretty faded and hard to read.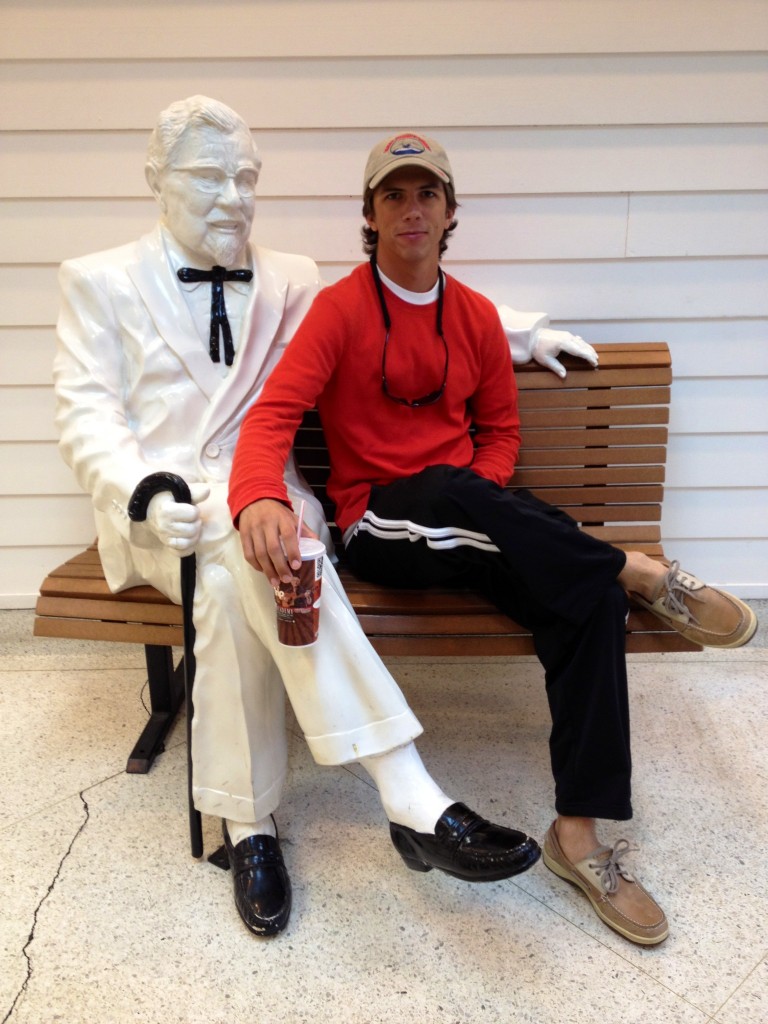 My husband, Jon, made himself right at home with the Colonel.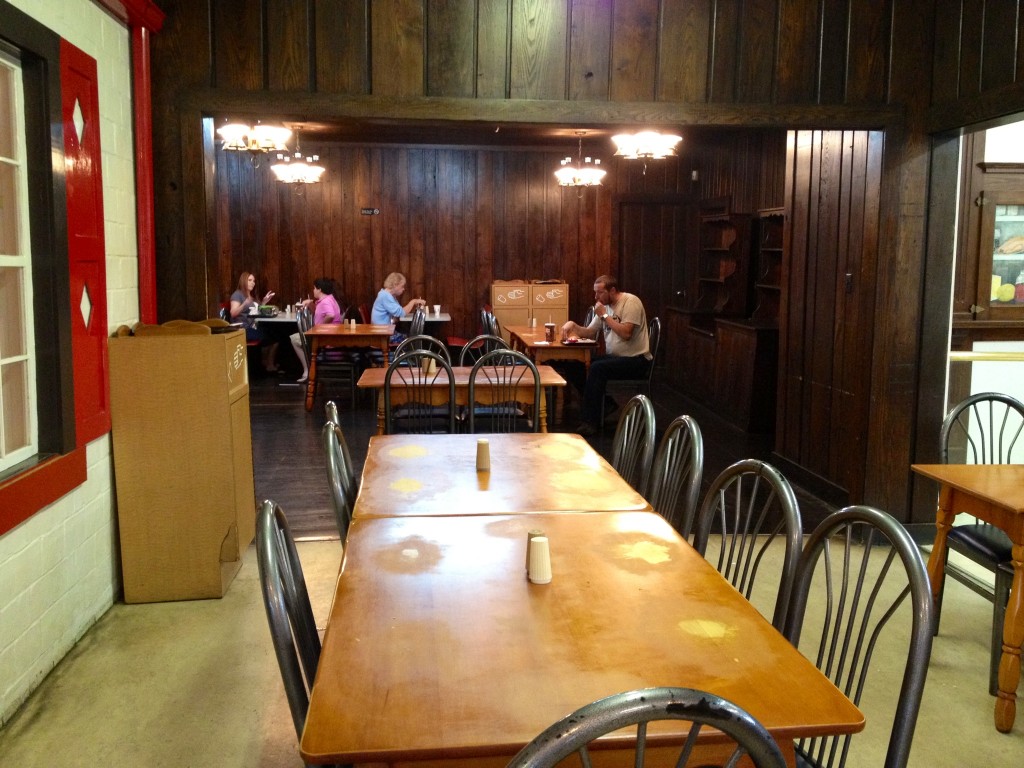 We ate a late lunch/early dinner in the original dining room.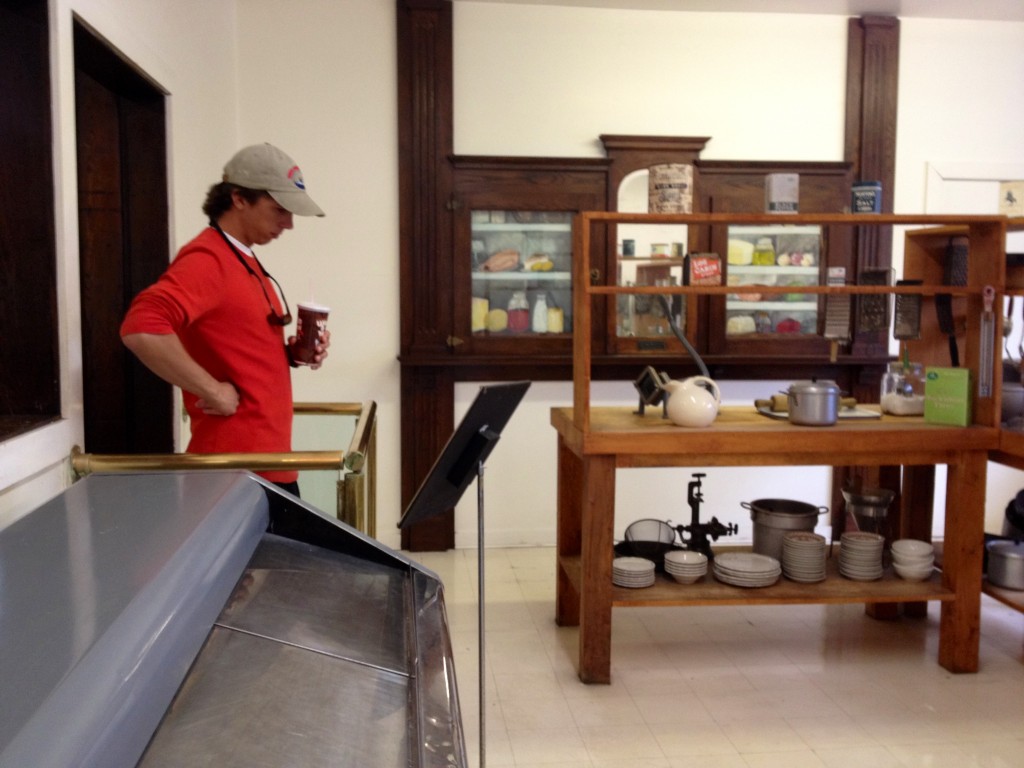 After lunch we walked around the original rooms and read about each room.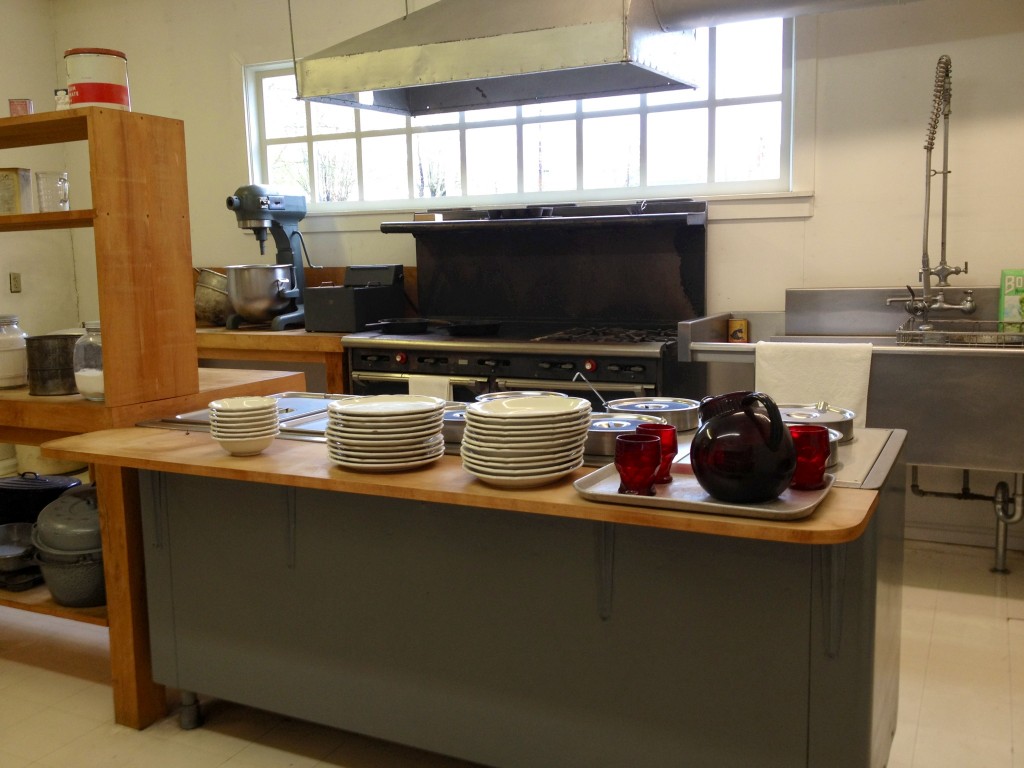 This is where all the magic happened!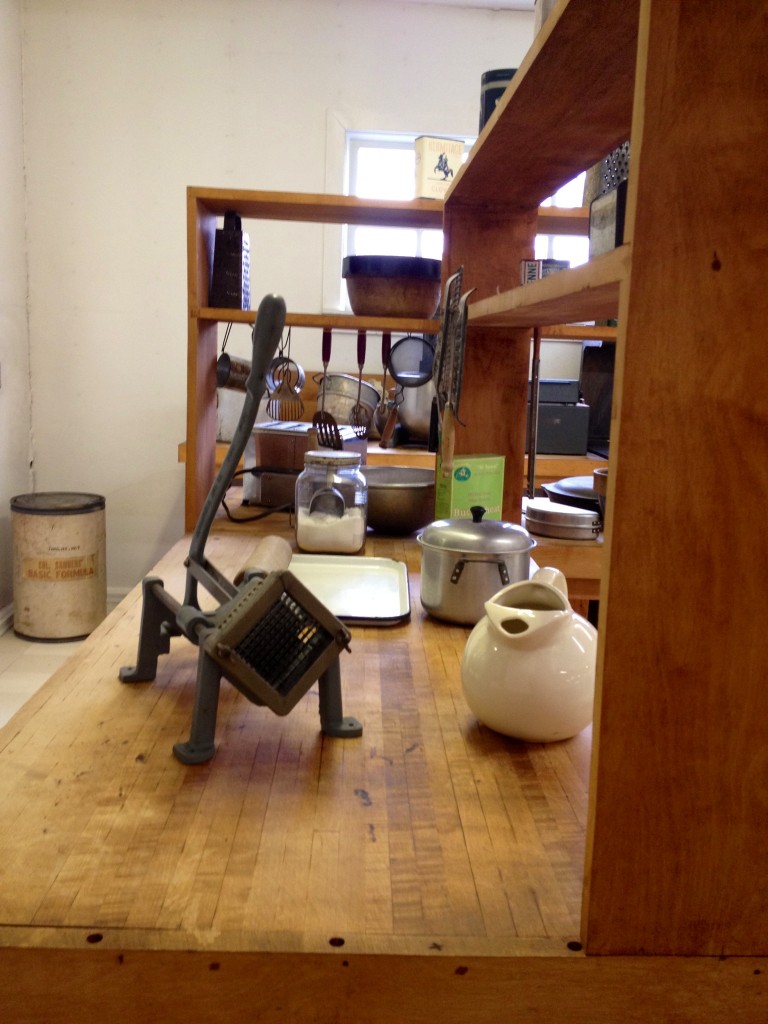 Original kitchen tools.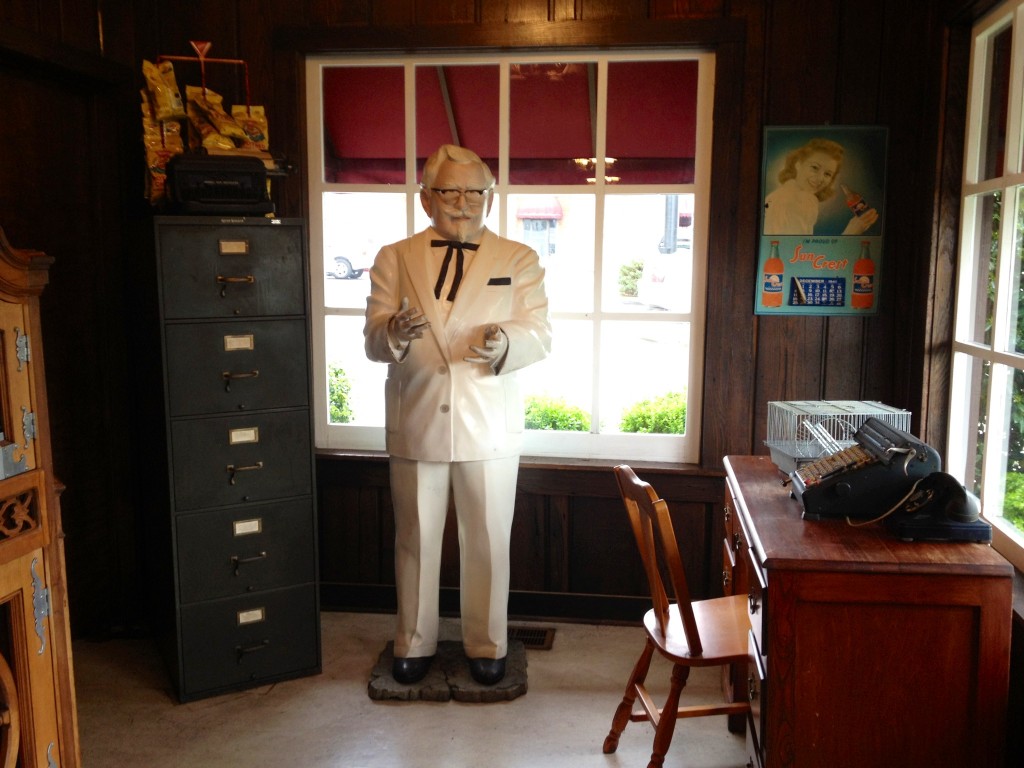 The Colonel's office!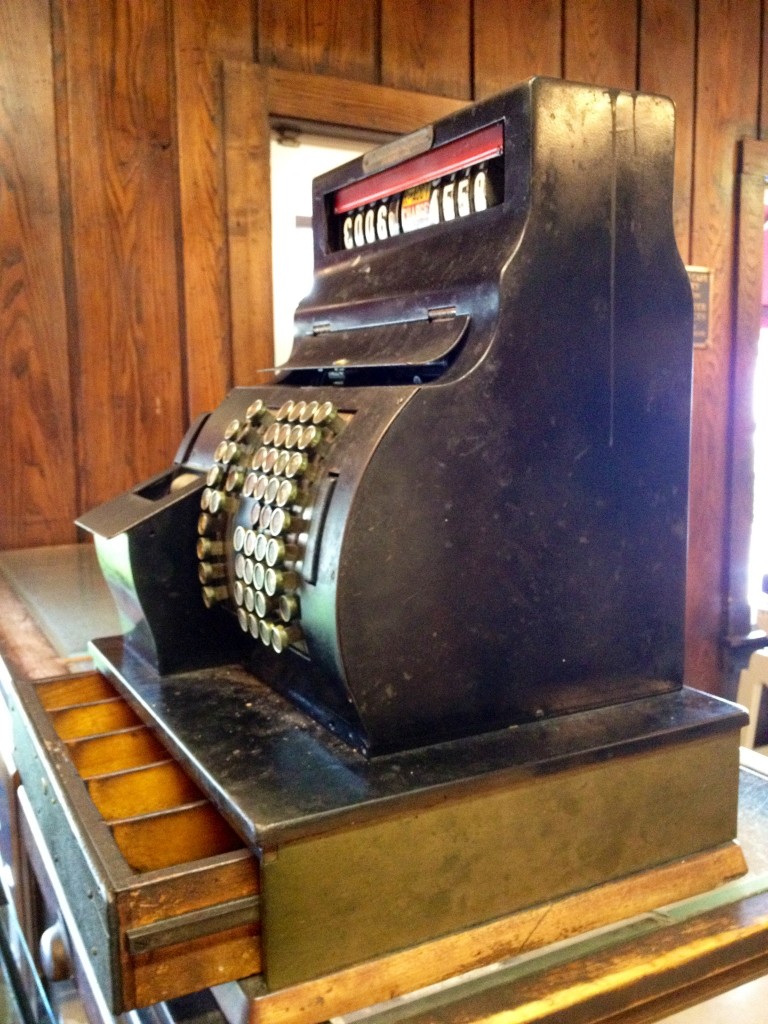 Original cash register near one of the side doors.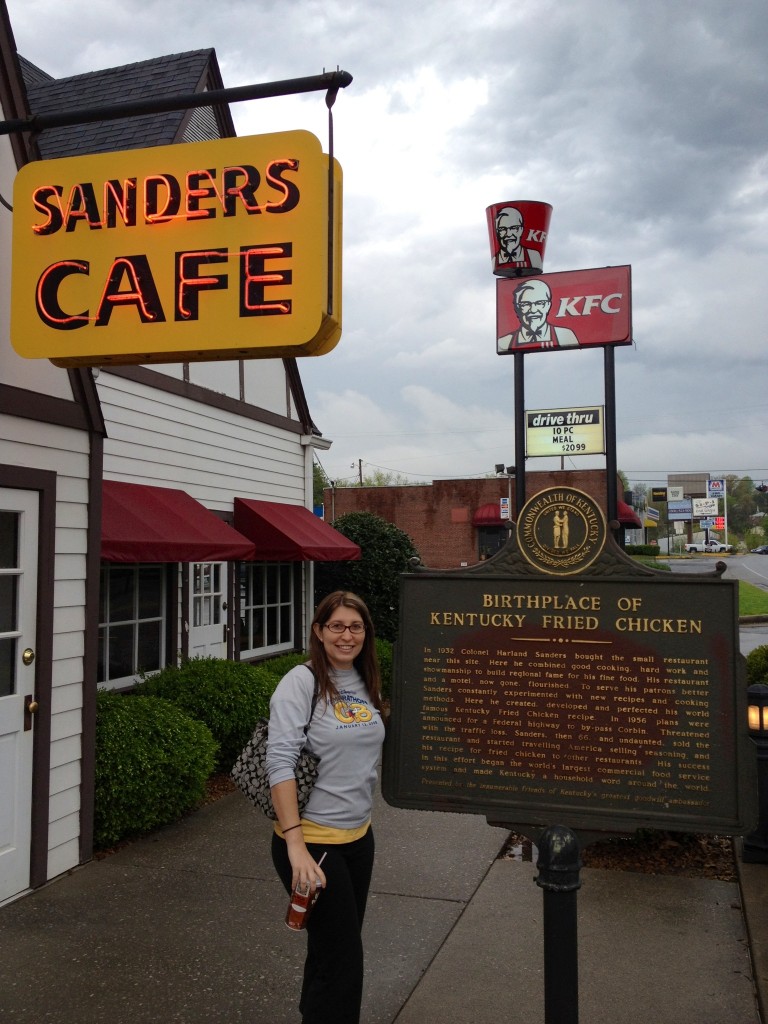 Me in comfy clothes in front of the "cafe"!
If you ever happen to be passing through Corbin, Kentucky you should definitely stop by. Especially if you are a fan of Kentucky Fried Chicken and want to learn a little more about how the now popular fast food chain started. Don't worry–you'll feel right at home taking photos since everyone who walks in is snap happy!