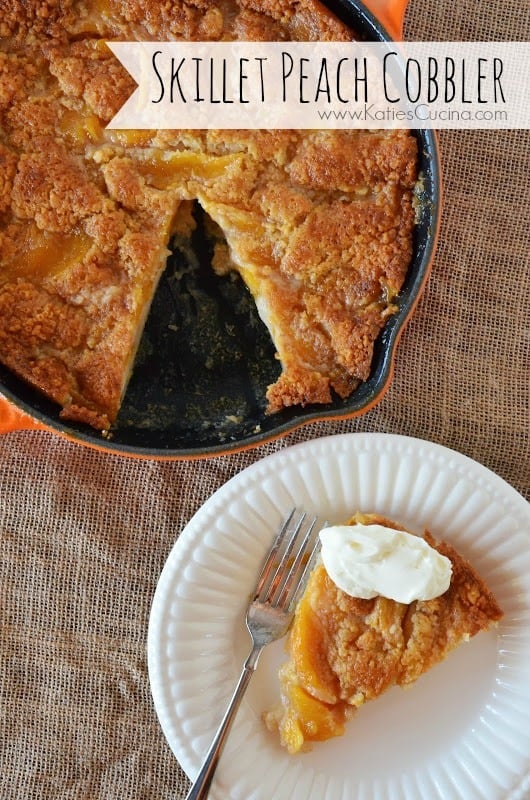 As a kid growing up I thought peaches were nasty. I just started eating peaches over the past few years. My husband was the one who turned me on to the fruit. Year after year as peach seasons would come and go he would gobble up dozens and dozens of peaches, and year after year I would continue to turn my back towards them. I think I finally gave them a try after I had my ah-ha moment with mangos.
Last year, we visited Lane Southern Orchards and brought home a ridiculous amount of peaches. I cooked all sorts of peach recipes. The one recipe I never got to share was a peach cobbler recipe that I had made multiple times for family and friends. It got gobbled up before I could ever get a photo and lets also set the record straight. Peach cobbler is not the most beautiful thing to photograph. To eat, yes! To photograph–not so much.
This year I deiced to make this more of a one-pot dessert and cook my peach cobbler in a skillet. It turned out beautifully and my husband and I had no problems polishing off the sweet southern dessert all on our own! Shh no one is judging here.
Head on over to Food Fanatic to get the recipe for Skillet Peach Cobbler: One Easy, Awesome Dessert!
Disclaimer: I am a paid contributor to Food Fanatic. As always all opinions are my own!