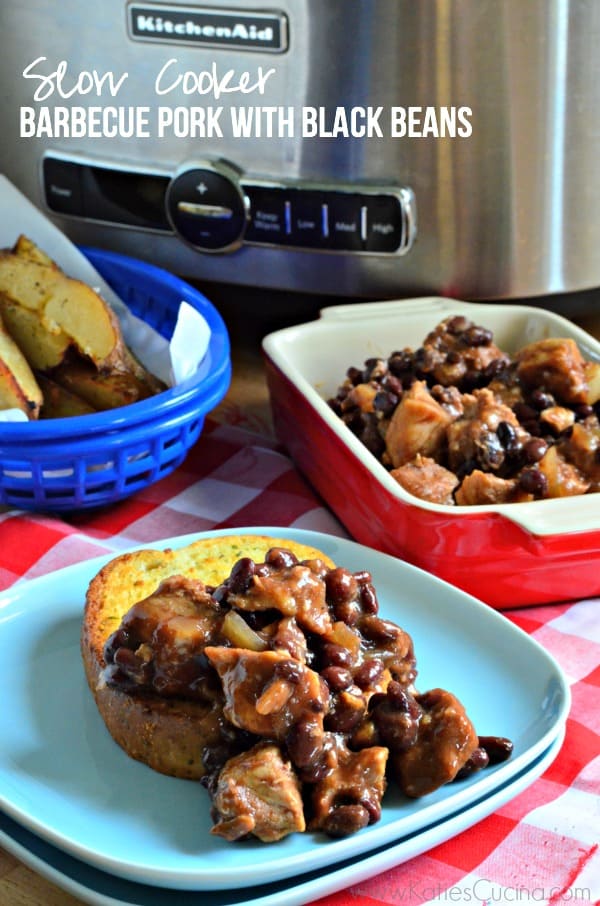 Before I gave birth to Ryder, I made up a bunch of freezer meals. Everyone warned me that I wouldn't have any time to cook. They were partially right, but at the same time, cooking is like therapy to me. And after being in the hospital for 4 days I missed being in the kitchen. Needless to say, I didn't fully stay out of the kitchen. The first week we were home from the hospital I made us a hot breakfast every morning. Breakfast is like the easiest thing on the planet to make. Our mother's spoiled us and brought or made us dinner in our kitchen each night for the first few days. But then after that, it was time to start thawing all the freezer meals and making them work for us.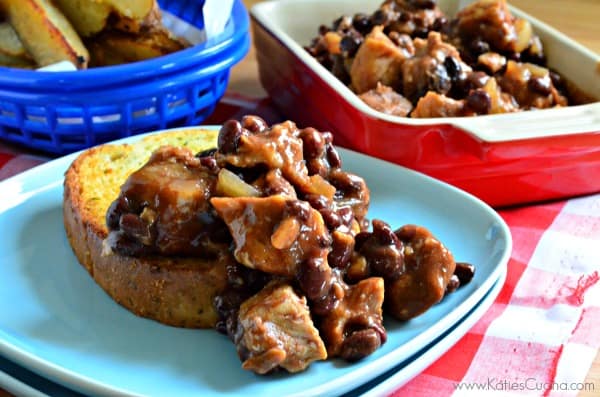 I made up a freezer bag of this Slow Cooker Barbecue Pork with Black Beans the week before I was induced to have Ryder. If you don't want to freeze the recipe you can always just throw everything into the slow cooker the day you want to make it. If you decide you want to stock your freezer with a hearty meal, put everything into the gallon size bag except the water. Then when you go thaw out the meal (it will take a good 24 hours in the refrigerator) you just add the water. We had this recipe for Slow Cooker Barbecue Pork with Black Beans a few week's after he was born. It hit the spot and I served the hearty stew like recipe on top of a slice of texas toast and paired it with my Italian-style baked potato wedges and a salad.
Recipe created for Food Fanatic.
Disclaimer: I'm a paid contributor for Food Fanatic. As always all opinions are my own! There are affiliate links in this post. That means if you purchase from my link I will make a percentage from your sale.