Let your slow cooker do all the work and make my easy recipe for Slow Cooker Chicken Fajitas!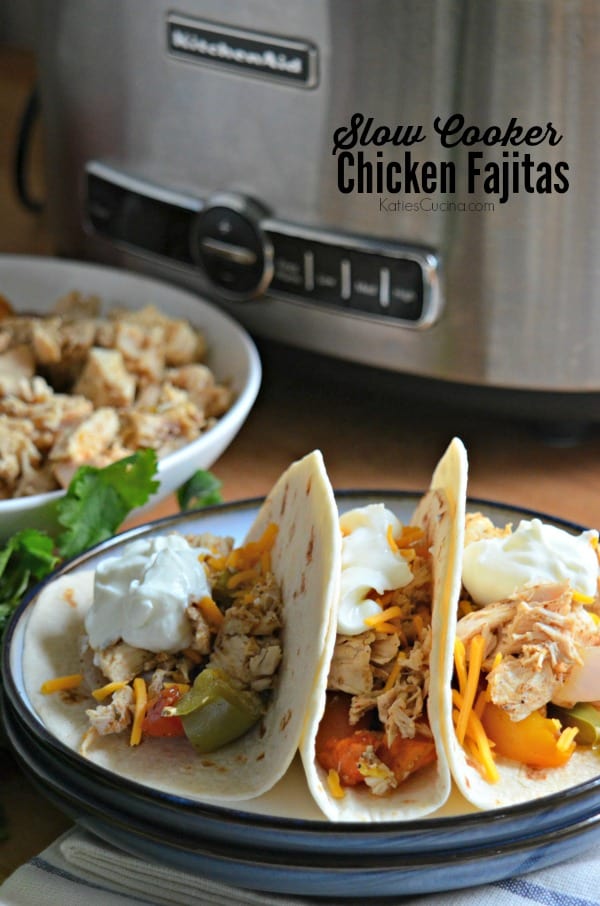 I'm here to revolutionize the way you make chicken fajitas. We love Mexican food in our house and I'm always looking for slow cooker recipes to make during the week. Of course I also love to use my slow cooker when I get the chance. I love when it can cook for me. I try to do at least 1 slow cooker meal a week to make my busy evenings a little more manageable. Bonus points if I can make my slow cooker meal on a Friday night that way I don't get tempted to call take-out.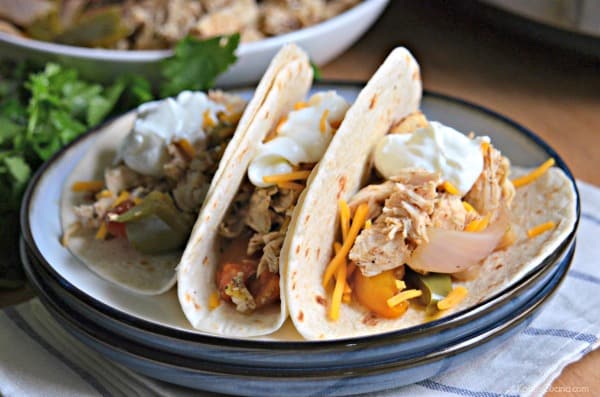 I recently brought these Slow Cooker Chicken Fajitas to a friend. She had just given birth to a beautiful baby girl. I wanted to bring her and her growing family a delicious dinner. However, my schedule has been extra busy. I figured everyone loves fajitas so I figured I would give it a try in the slow cooker. I made a double batch so that I could feed my family that evening and hers too! I will say that the veggies were not as crisp as I normally prefer them (although my husband loved how soft they were). We all know that food can become bland after being cooked in the slow cooker. I found that adding a little additional fajita seasoning at the end of the cooking process gave it the additional flavoring it needed after cooking for so many hours.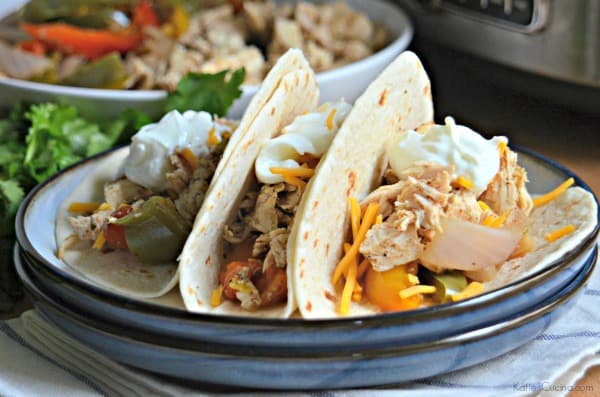 I served the Slow Cooker Chicken Fajitas with my favorite tomato avocado salad. The salad is a copycat recipe I created from my favorite local Honduran restaurant. I could eat bowls of the salad. And since my friend wanted to have "healthier" meals I figured instead of bring heavy rice and beans an avocado salad would be perfect.
Disclaimer: I was compensated to create this post as a contributor of Food Fanatic. There are affiliate links in this post.