I've transformed the classic creamed corn side-dish to make it more modern with fresh ingredients and even better it cooks in the slow cooker!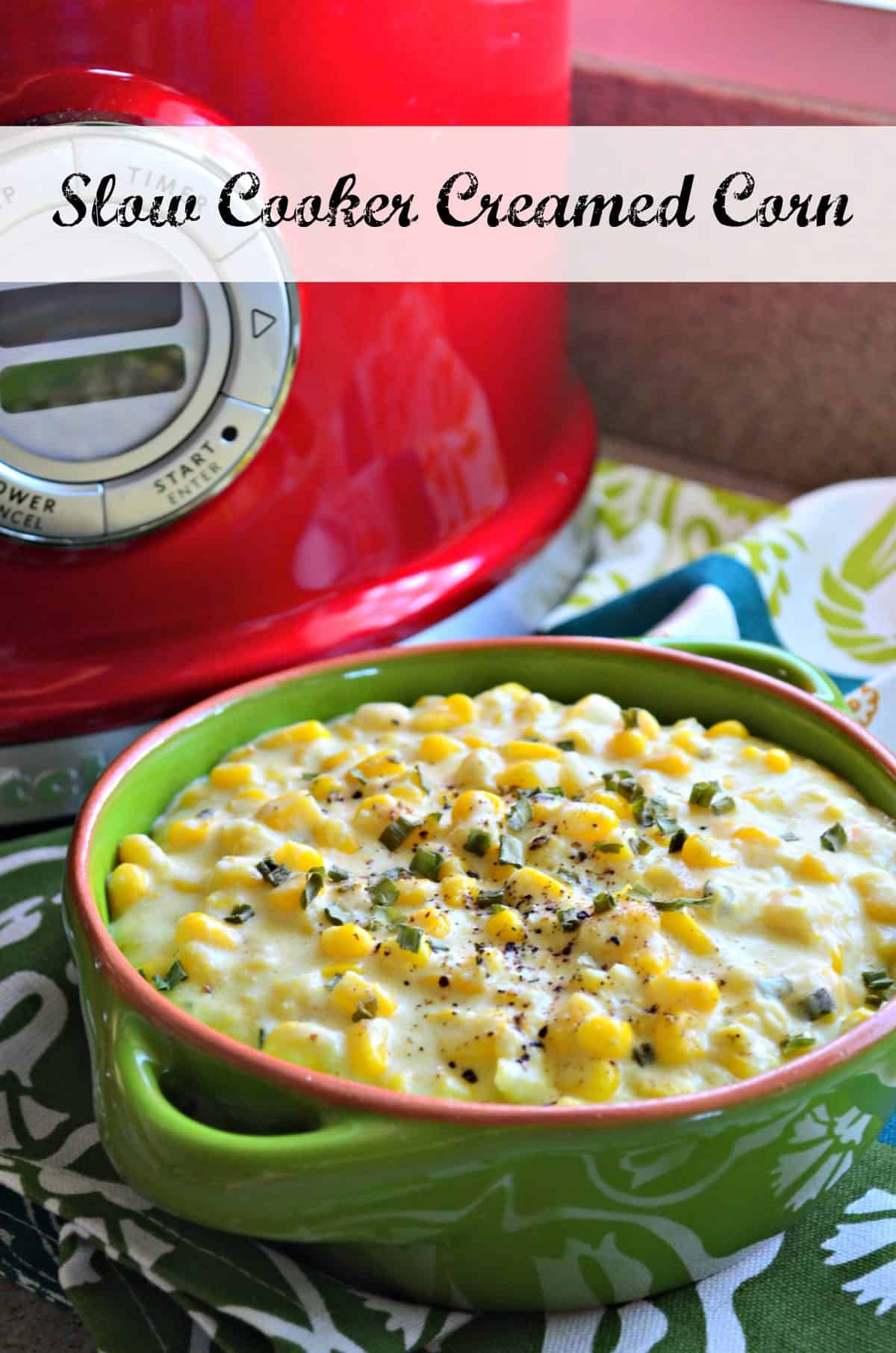 Get ready for a classic canned side dish turned fresh and even better—all cooked in the slow cooker! I introduce to you my recipe for Slow Cooker Creamed Corn. Yes, you read that correctly, another fabulous side dish that can be made in your slow cooker. I'm all for simplify dinners—especially when it comes down to big holiday meals. This creamed corn recipe makes a lot; at least 8-10 hearty servings. MY mom always makes creamed corn but never the fresh variety—always canned and I always avoid it like the plague. But that was until I started making it from scratch and now I can't get enough of it.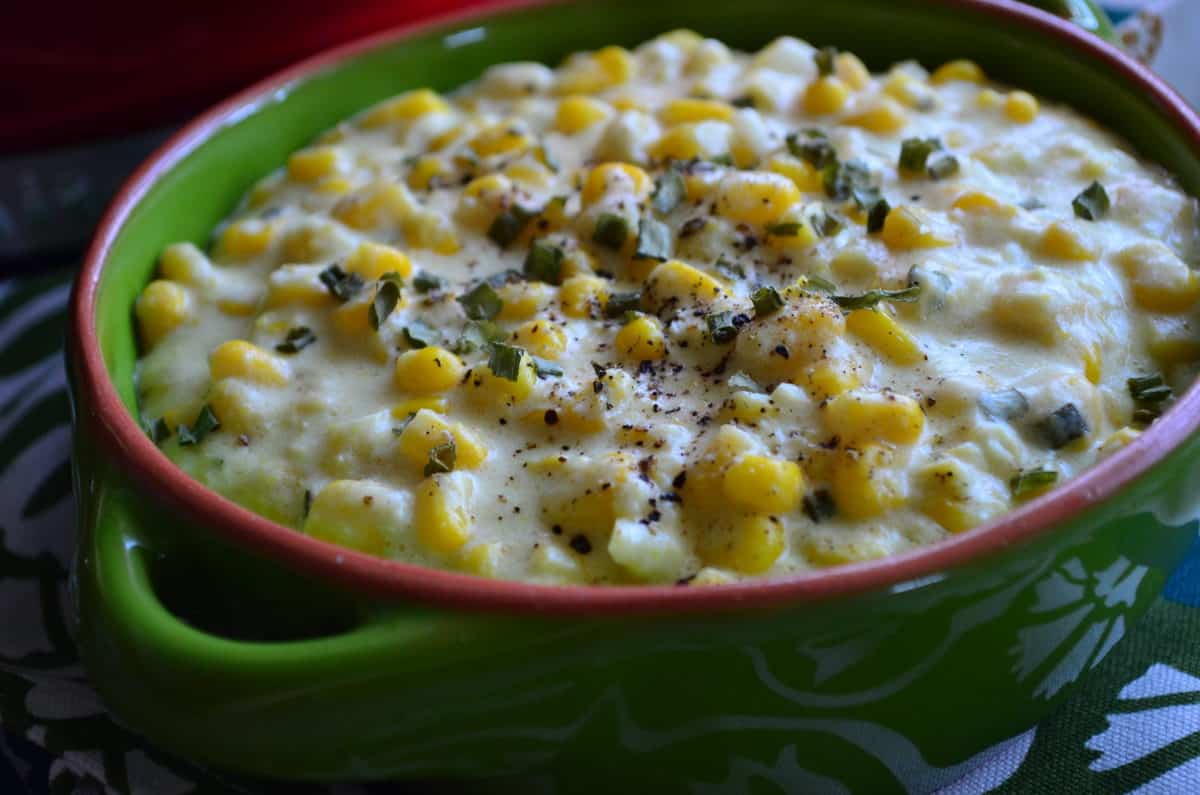 The secret to slow cooker creamed corn is not only the ingredients but also in the final steps. In a slow cooker you'll want to combine a bag of thawed kernel corn. I like to use a ½ cup of 2% milk and sprinkle the salt and sugar over the corn/milk mixture in the slow cooker as well as some dried chives. If you have fresh on hand—that works too. I mix it all together then I spoon in bite-size pieces of cream cheese and unsalted butter all around the corn on top. I like to use whipped cream cheese as it spreads a little better, but a regular brick of cream cheese works as well. Then all you have to do is put the lid on top and let the corn cook for 2 hours. Once the corn is cooked and the cheese/butter is melted mix it well then place a cup of corn into a blender with ½ cup of heavy cream. Blend for at least 30 seconds until it's pureed then return it back to the slow cooker. Mix it well and serve immediately or let it rest on "warm" until your ready to eat.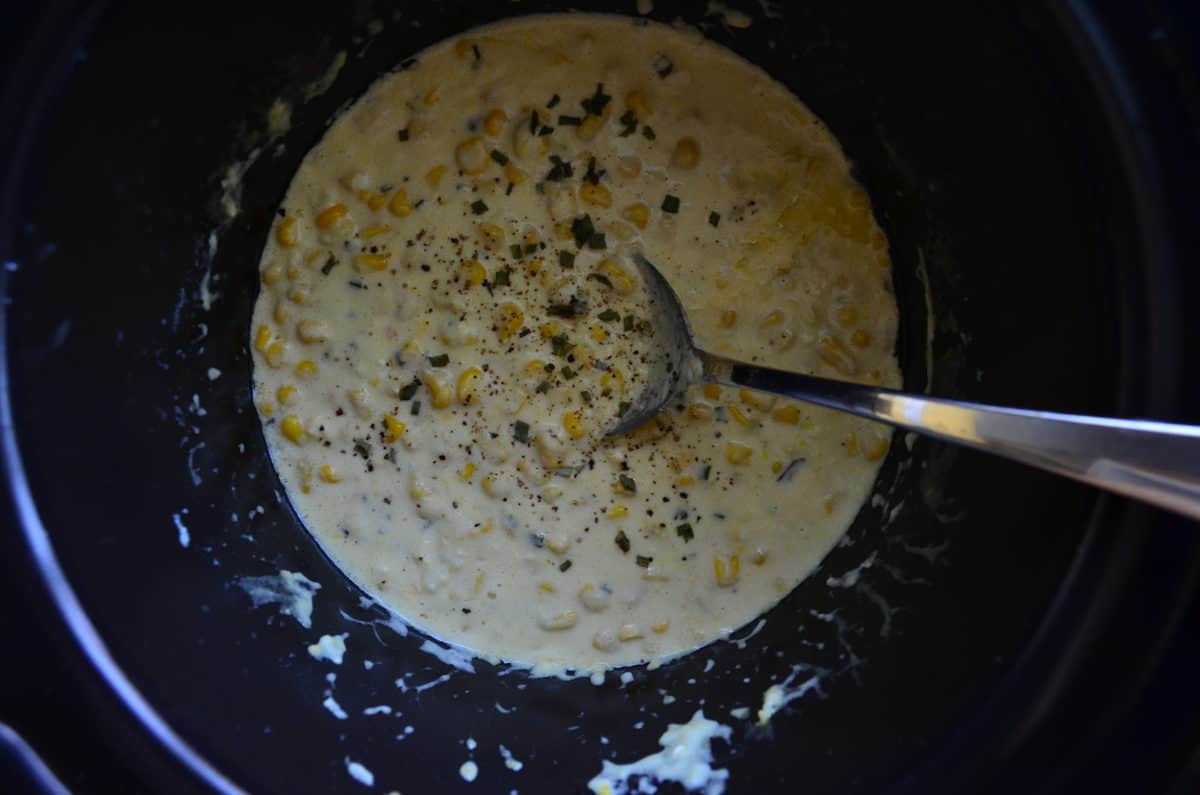 You might feel that the mixture is a little runny at first. Once the corn sits for a few minutes with the lid off it will automatically start to thicken. When I serve the corn I like to add cracked black pepper on top and additional chives. But the sky is the limit as far as what to use for toppings. If you love corn, and want to spice it up and bring it life with all the good stuff like cream cheese, butter, and heavy cream then I highly suggest you try my recipe for slow cooker creamed corn.