Slow cooker creamed spinach will revolutionize the way you make this dish for a crowd. There are tons of fresh ingredients, and it comes together in less than 5 minutes.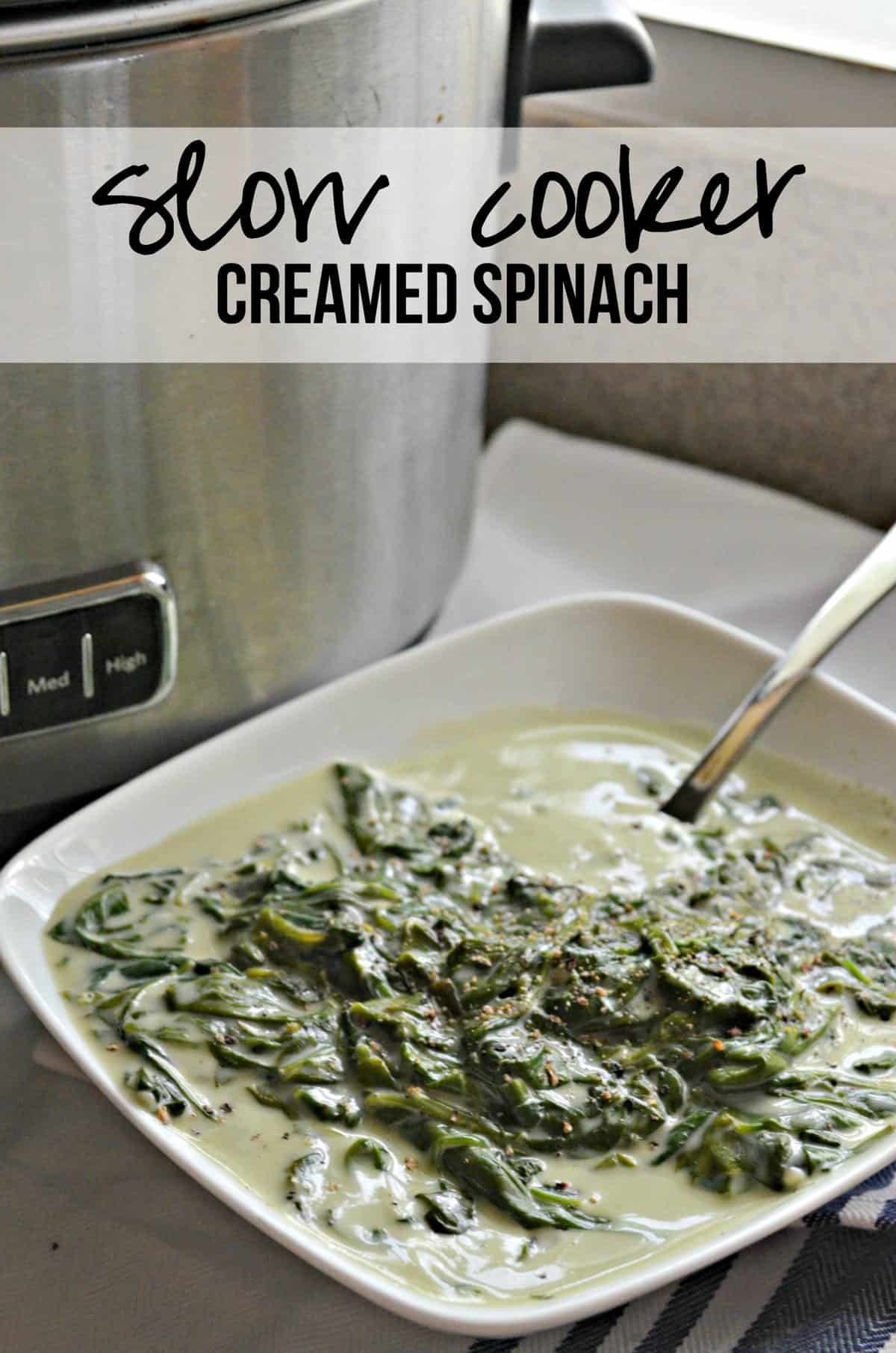 My family loves creamed spinach. I always make this easy fresh side dish for the holidays. Even though creamed spinach is very easy to make from scratch on the stovetop, when you're entertaining during the holidays you know that every stovetop burner is at a premium. If you're like me, you plan your menu, then make a schedule of what time each items needs to start cooking (including what burner it will be on). In an effort to help simplify my side dish dilemma this year, I started experimenting with making slow cooker creamed spinach. I was pleasantly surprised on how good this turned out in the slow cooker and even better—still the same fresh ingredients I use in my stovetop version. But no need to take up a burner!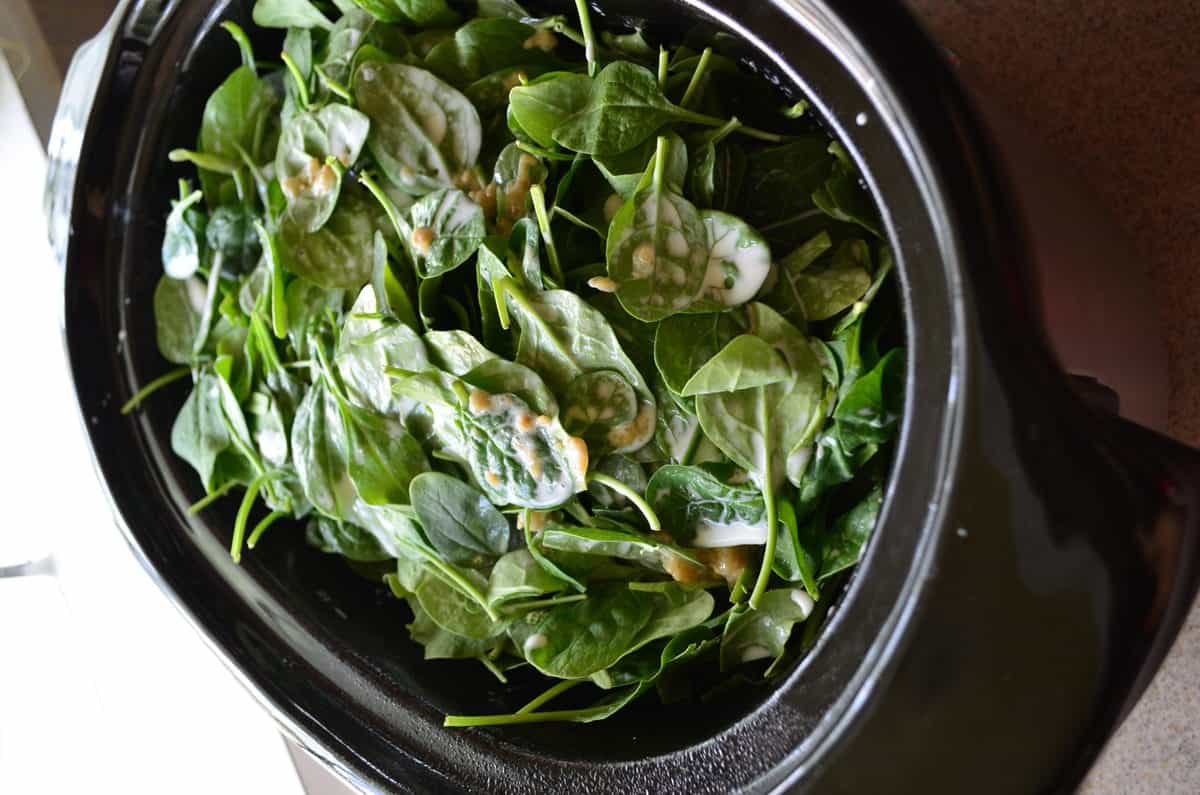 I bought a pound of fresh organic baby spinach from my local wholesale club. It typically runs about $5 for the pound and most of them come rinsed and ready to use. If the spinach you buy does not come rinsed, you'll need to rinse it first before placing in a 6-quart slow cooker. I also found that using a non-stick spray helped the spinach not stick at the bottom. Some pieces still stuck on the sides of the slow cooker and that's ok. I did test with a slow cooker liner and felt like the plastic altered the taste. Maybe it's mind over matter—but that's my own opinion. Once the spinach is in the slow cooker you'll mix together the milk, heavy cream, minced garlic, salt, and black pepper. Then pour it on top of the spinach.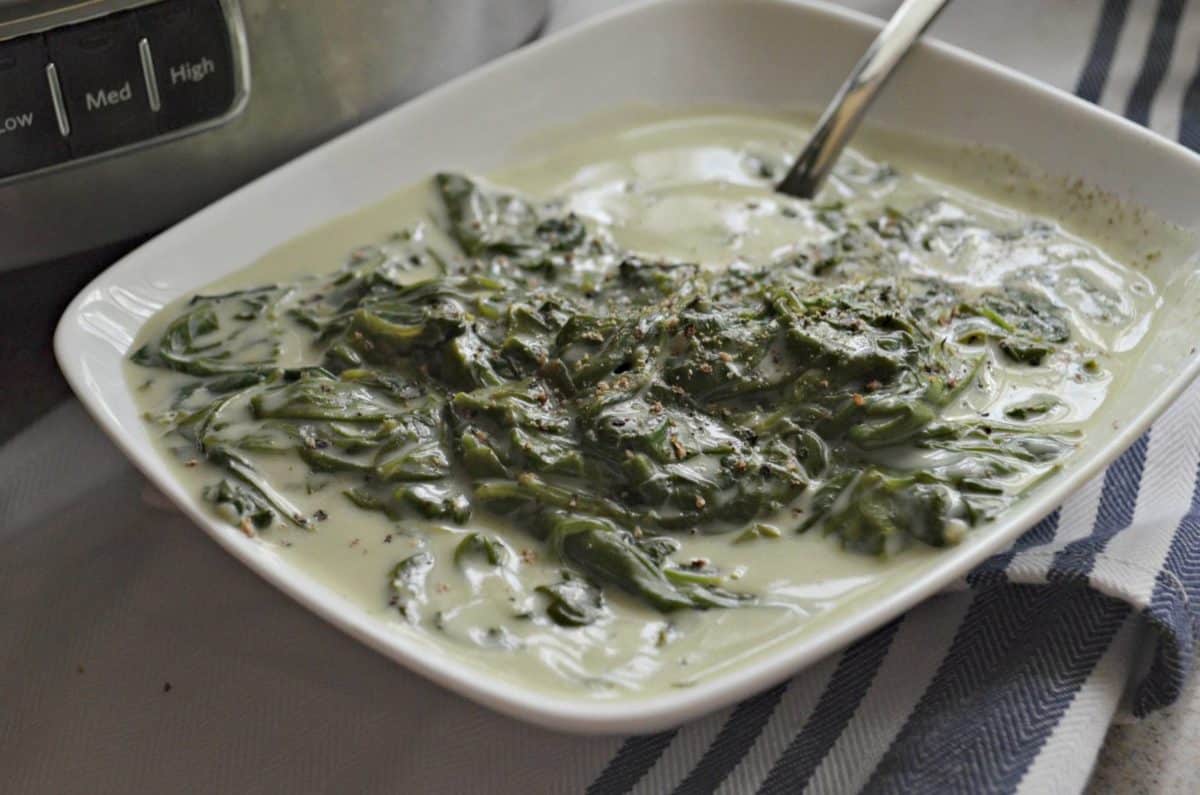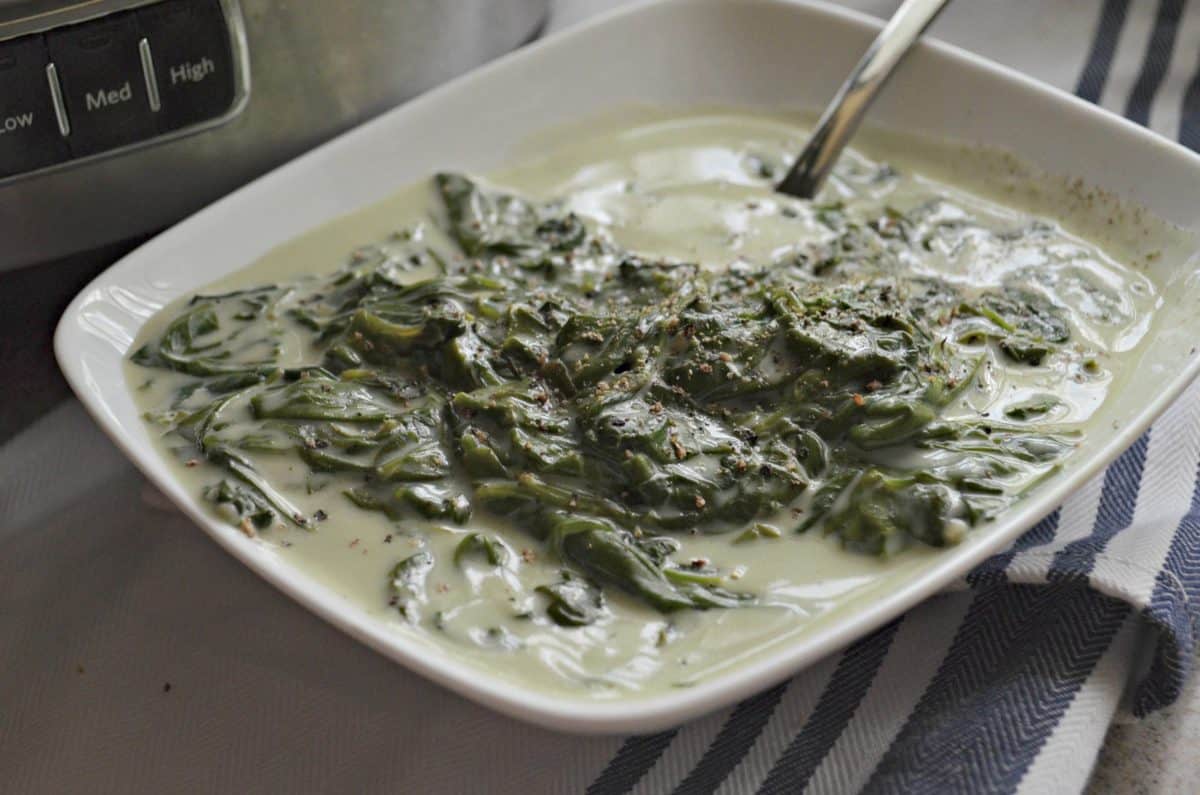 Cook the spinach for two hours—mixing once or twice to ensure the spinach does not burn. If you like your sauce thick you'll want to mix in a slurry of cornstarch and water to the creamed spinach once its done cooking. That's it… it's super easy and an easy side dish to task to a family member or friend who might say they aren't good cooks! Nothing to mess up here and gives you one extra burner to cook a side dish on! If you want to simplify a side dish for a crowd this holiday season, I invite you to try my recipe for Slow Cooker Creamed Spinach.
Save