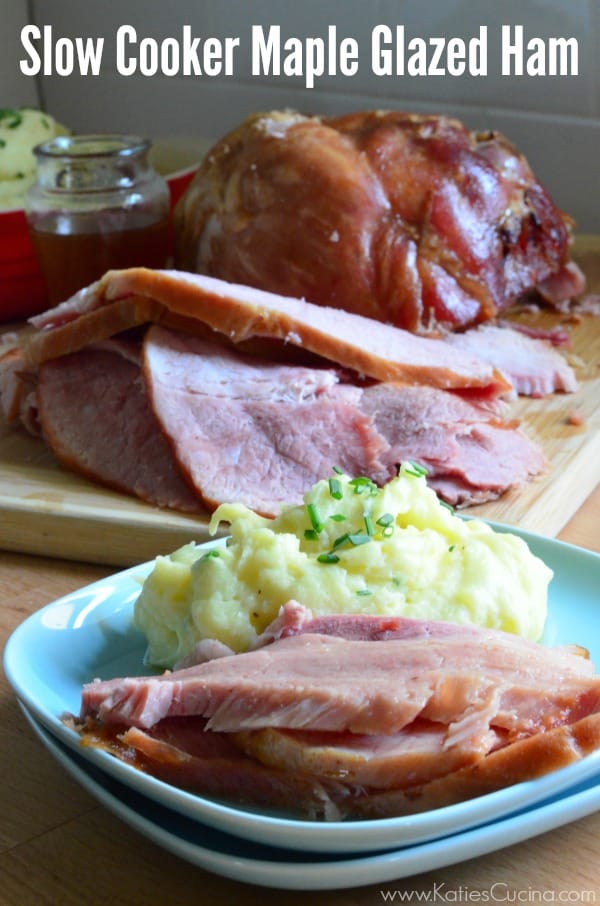 Holy smokes. How is Easter this weekend? I knew it was going to sneak up with me and BAM! It's this Sunday. I'm slowly adjusting to parenthood… slowly. This whole no sleep thing is something that I've dreaded for years–I love my sleep. I like to say that we waited so long to have a baby because I loved my sleep so much. I sleep at almost every nap, and I'm super grateful I've had friends to blog for me while I get use to this little human being. I can say that the days do seem to blend in although I do keep track of each day and document the little thing he is doing, so I guess that's why I feel like Easter snuck up on me.
Let's talk about ham. You guys know I love to make my ham in the slow cooker; Brown Sugar Honey Glazed Ham and Slow Cooker Ham with Apple Sauce. I contribute to Food Fanatic monthly and when they asked me if I would create another slow cooker ham recipe I jumped right at it. I created this recipe during my 9th month of pregnancy. So as you could imagine all cooking was taking longer than normal, which meant I was using my trusty slow cooker more and more.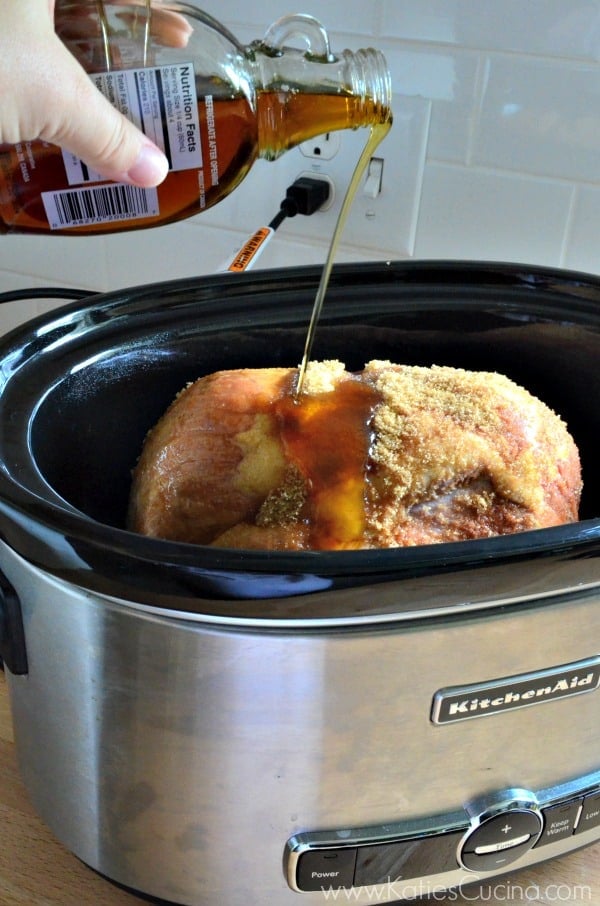 This recipe for Slow Cooker Maple Glazed Ham calls for 5 ingredients! That's it! Of course the main star is the ham, but followed by that is the maple syrup. I used an entire 8 ounce bottle of maple syrup. Don't be afraid to skimp–maple syrup can be expensive but totally worth it!
For this recipe, I used my KitchenAid Slow Cooker. It is perfect for entertaining because of the easy serve lid. Each side lifts and locks which is convenient for one-handed serving. Of course, little tricky when you have a whole ham in the slow cooker. After I slice the ham I like to put it back in the juices and then the side lids help with easy-entertaining and serving. You can cut up your ham before your guest arrive and let your ham sit in the juices a little while longer. No need to find a place to put the lid!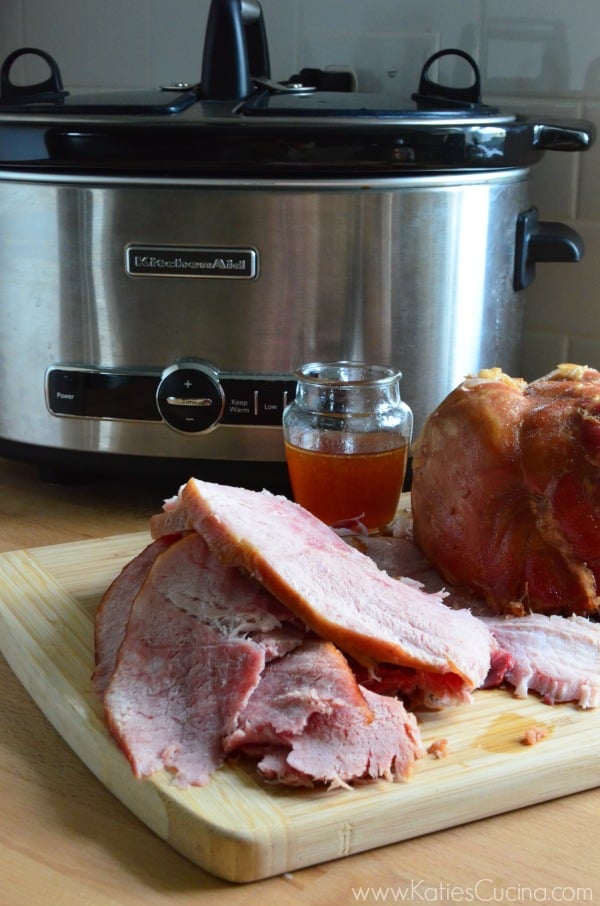 We are spending Easter Sunday at my in-laws but that Saturday evening my parents are coming over to have an Easter dinner with us. I told my mom to not buy the expensive store bought ham–I'll throw the ham in the slow cooker. She told me not to go to any trouble, but I insisted that it's not trouble at all. I told her we will have a simple meal this Easter Sunday Eve, Slow Cooker Maple Glazed Ham, Sour Cream Chive Mashed Potatoes, steamed green beans, and rolls. Trust me, the sweetness of the ham pairs beautifully with my sour cream and chive mashed potatoes!
So if you're entertaining this Easter Sunday (or for any holiday) and was planning on baking your ham. Stop the madness now and throw it into your slow cooker. You will thank me later, I promise!
I created this recipe for Food Fanatic. Make sure you head over to read all about my Crock Pot Ham Recipe.
Read more: http://www.foodfanatic.com/recipes/crock-pot-ham-recipe/#ixzz2yzVFSg3K