Slow cooker stuffed peppers with beef are a set-it-and-forget-it meal your entire crowd will love and a spin on the traditional way of cooking them!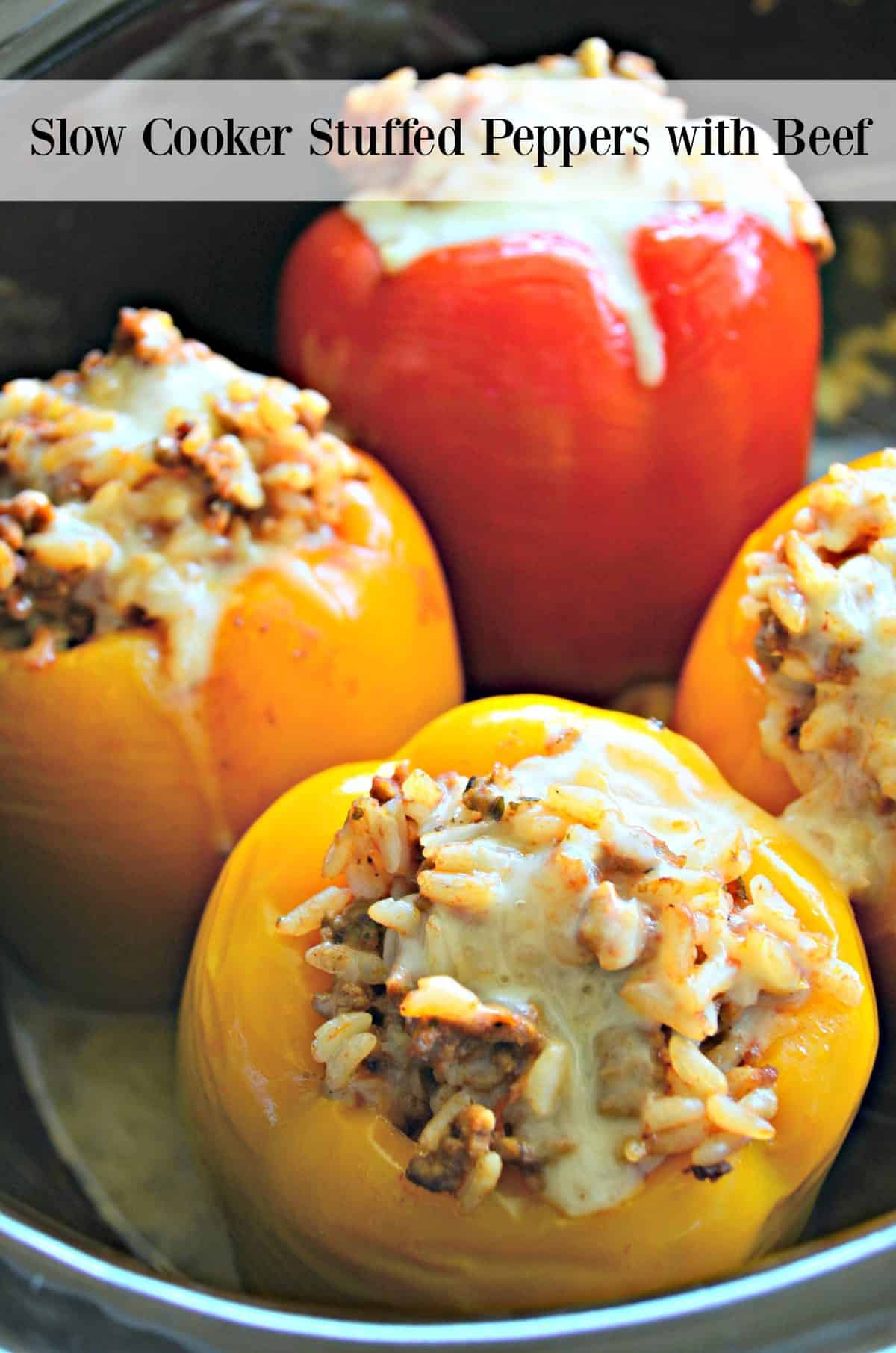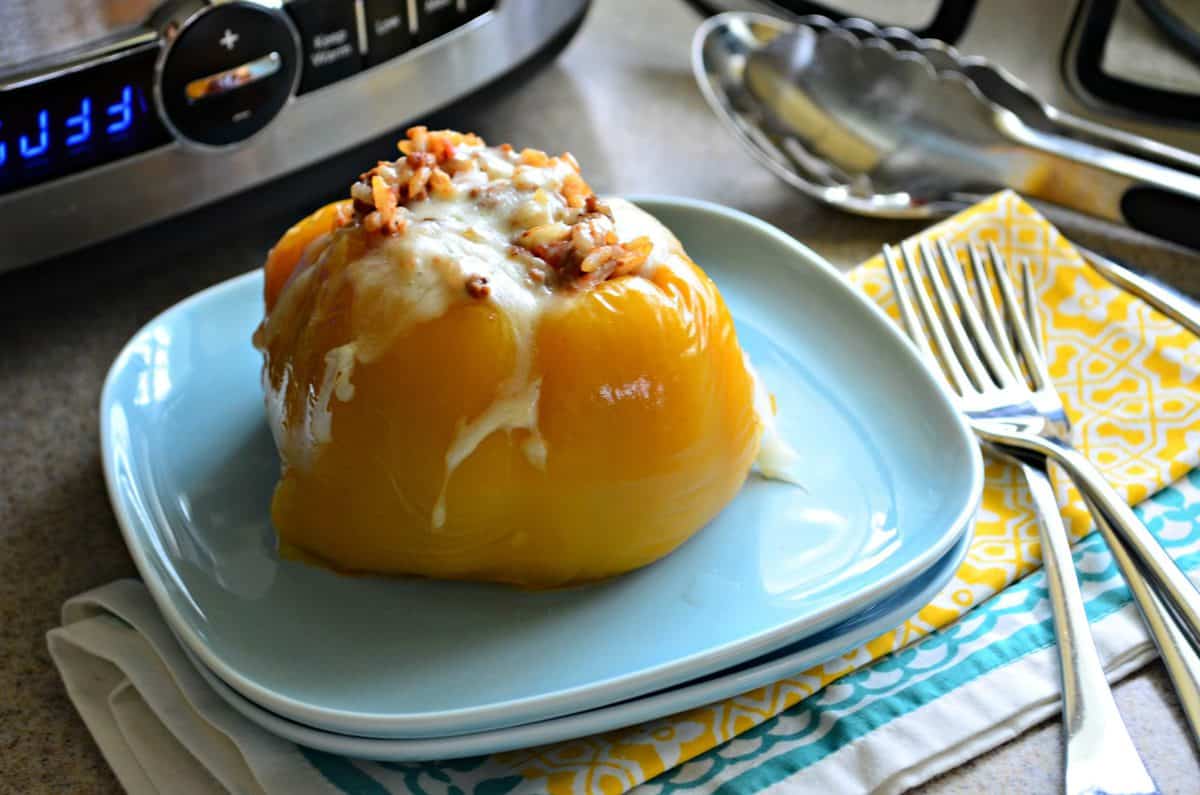 If you love classic beef stuffed peppers, you'll love the new-age way of cooking stuffed peppers. Gone are the days of pre-boiling, then baking — adding so much more time to the cooking process. By cooking the stuffed peppers in the slow cooker, you can bypass the long process and spend time with your family or go run errands.

That's the beauty of cooking stuffed peppers in the slow cooker! You can set them and forget them while you go about your day. I always cook them on high, but I'm sure they would be ok on low for 8 hours. Let's talk about the filling. It's super simple. I always use pre-cooked white rice. Typically, I'll cook it the day before, or cook extra earlier in the week if I know I'm going to make stuffed peppers.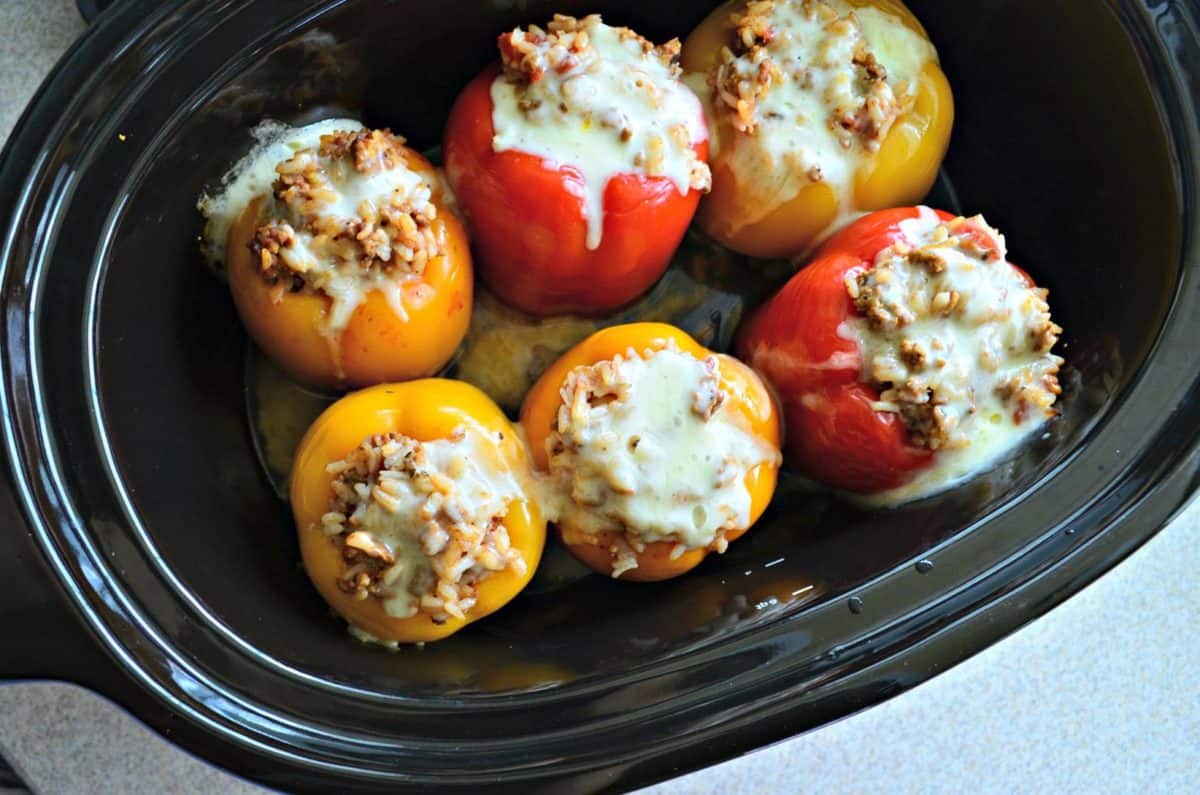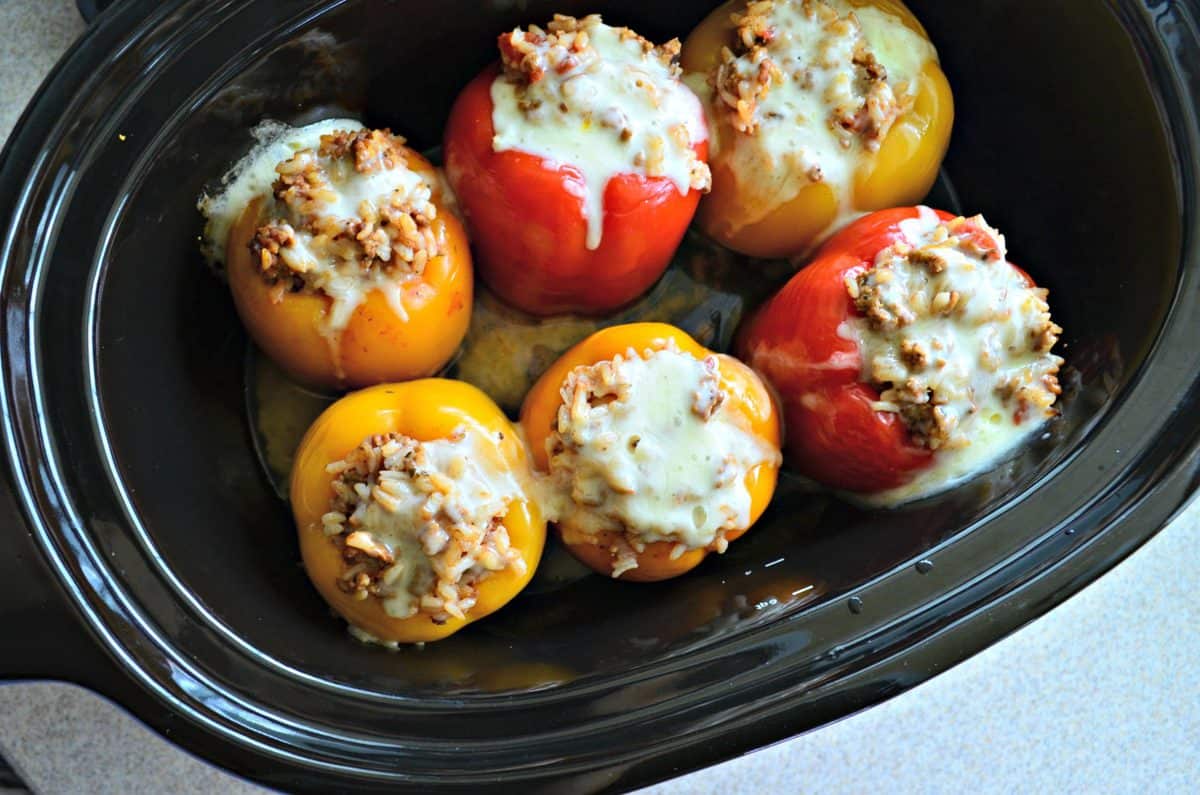 Some days I'll cook the filling the night before – brown the beef, mix in the sauce and seasoning and rice. Then I'll place it in a container and let it sit overnight in the refrigerator. The next day, I'll fill the peppers and cook them in the slow cooker making my dinner prep that much faster! I love the slow cooker method of cooking stuffed peppers, and I'll be honest this is the only way I cook them now.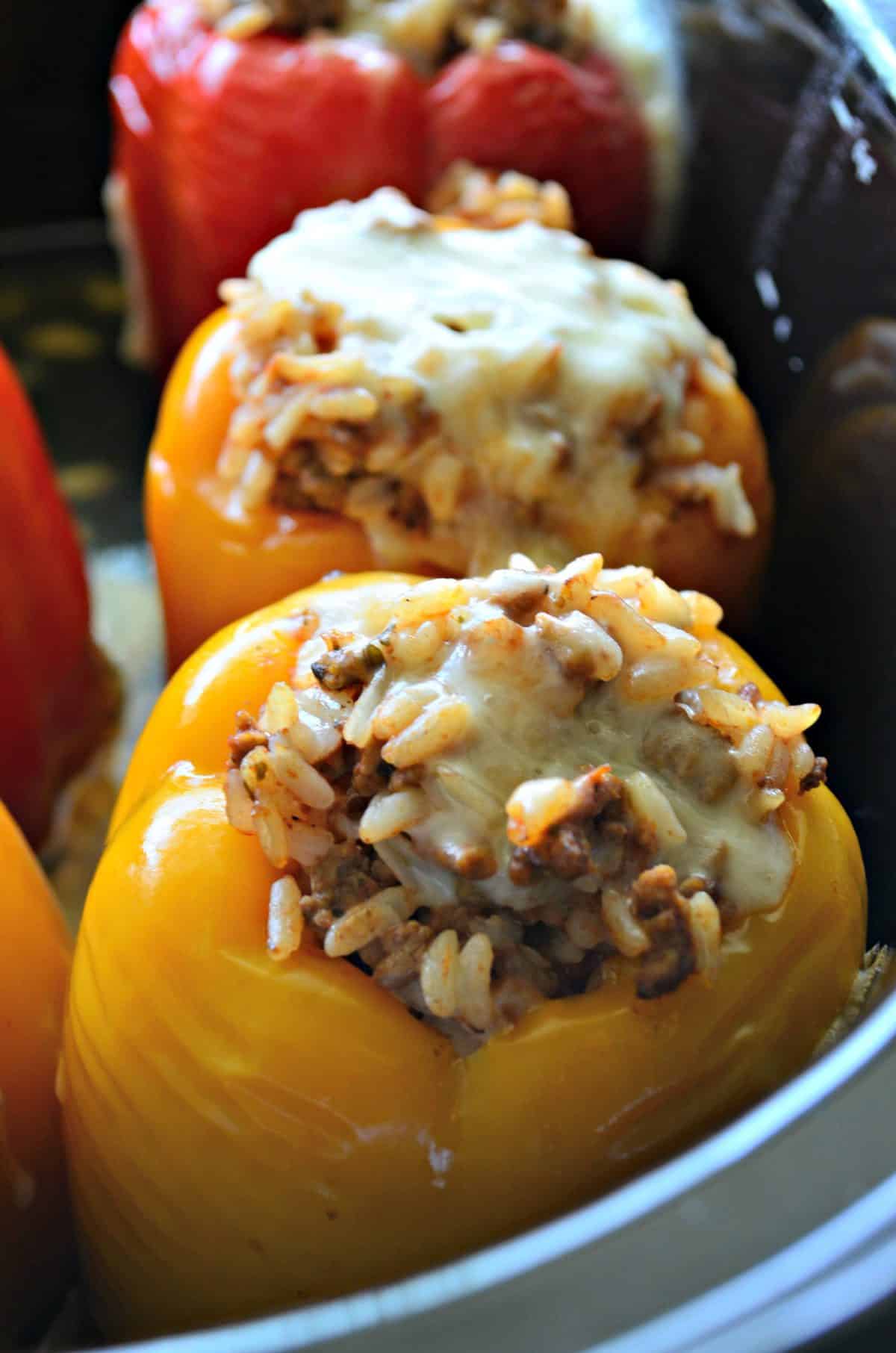 My mom still does the traditional cooking method, and every time she says she's making them, I try to convince her to try the slow cooker method. And every time she resists. One day I know she will give in and try the slow cooker and once she does, I don't think she will ever go back to the boiling and baking method. If you love stuffed peppers, I invite you to try my recipe for slow cooker stuffed peppers with beef, or an oldy-but-goody, my recipe for slow cooker shredded chicken taco stuffed peppers from a few years ago!