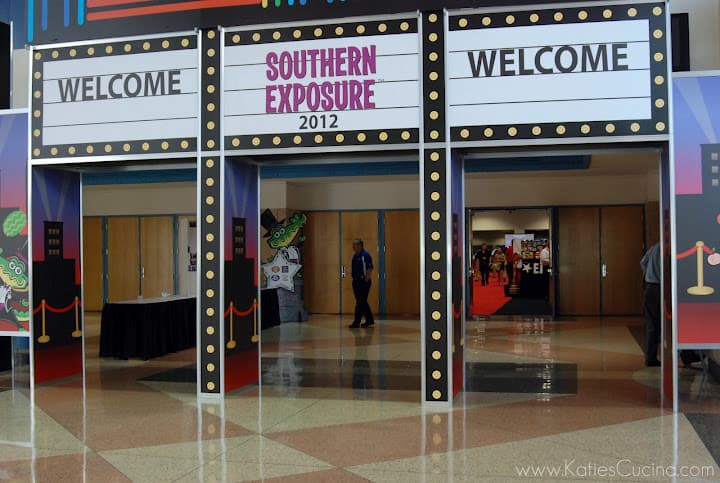 Last Saturday, I had the opportunity to attend the Southeast Produce Councils Southern Exposure Conference in Tampa, Florida. Some people love sweets–I love produce. I cook and eat a lot of produce each and every week, so when I was contacted to attend the conference I couldn't pass up the opportunity.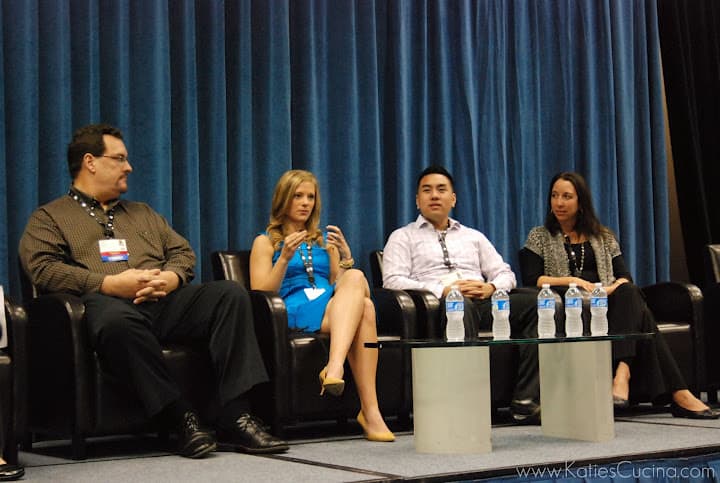 (Pictured Left to Right: Jeff Houck from The Stew, Julie from Peanut Butter Fingers, Ricky from Tasty Chomps, and Aggie from Aggie's Kitchen)
My day started early, 6:45 am on a Saturday early. I drove an hour and a half and made it to the convention center with a few minutes to spare. I attended the "How Food Bloggers are Influencing Produce Consumers and How to Create Advocates for your Brand" educational workshop where I had the chance to support 3 of my food blog friends in real life.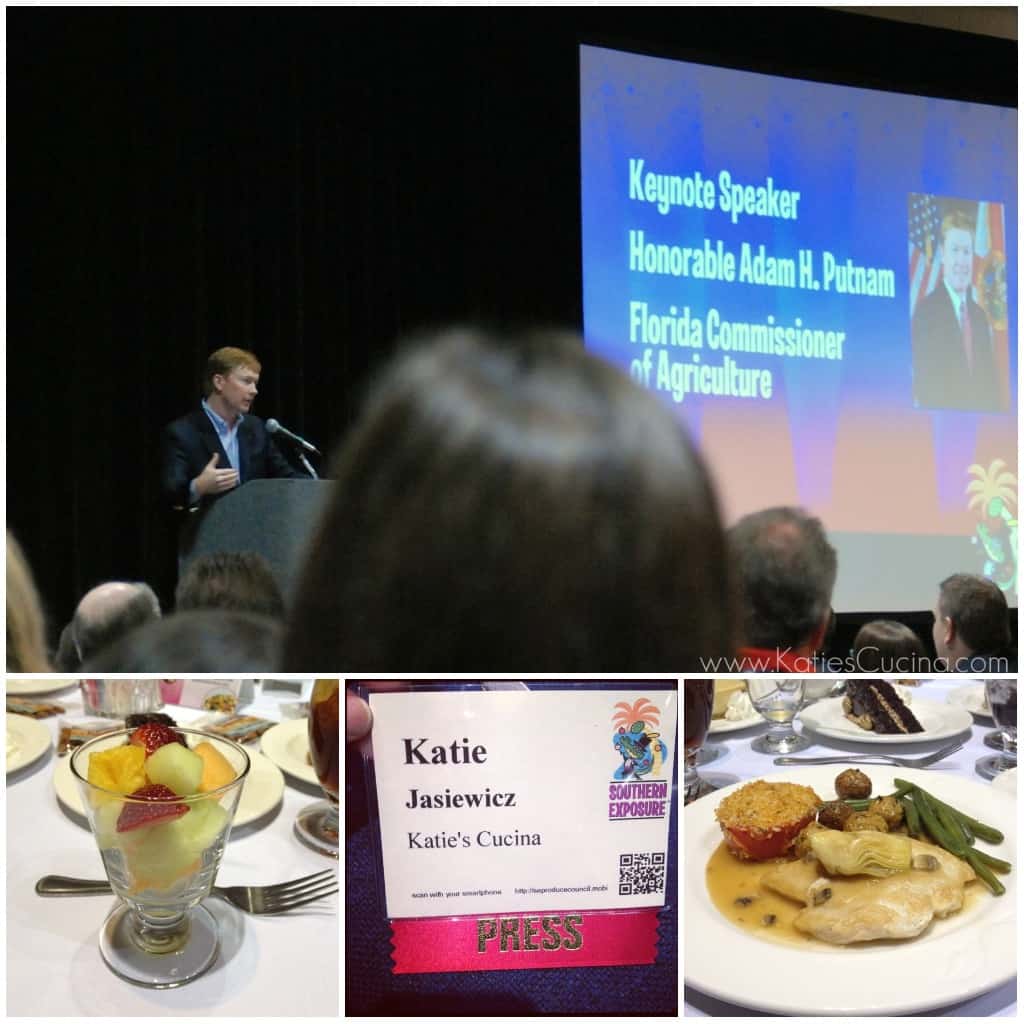 After the educational workshop our small group of food bloggers made our way to the keynote brunch where we heard the Honorable Adam H. Putnam, Florida Commissioner of Agriculture speak. He addressed many controversial issues happening not only in Florida but around the United States as far as agriculture goes. I must add he was pretty funny and down to earth kind of guy. We dined on fruit salads, chicken and a whole lot of veggies (which by the way Aggie and I eat the same exact way–glad to know I'm not the only person in the world who eats 3-4 bites of chicken) and for dessert we all choose from key lime pie or chocolate peanut butter pie. And, yes… I'm proud. I got my first press badge at this conference.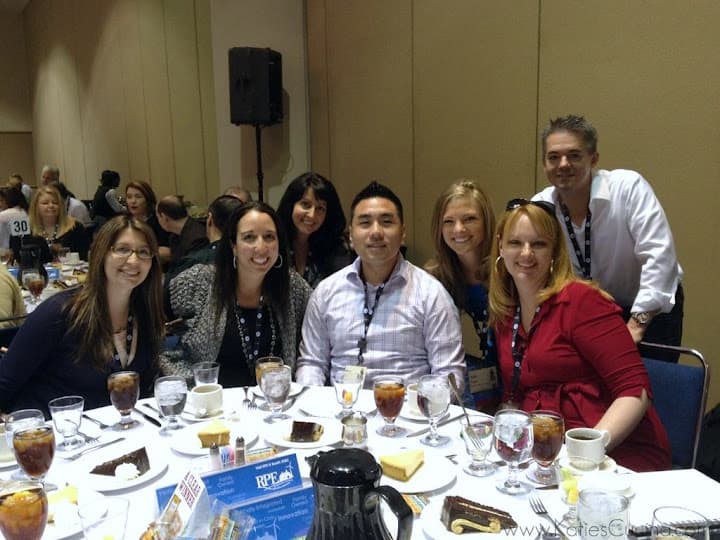 Here is a picture of all of us before the brunch started. Pictured left to right: Me, Aggie, Dawn, Ricky, Julie, Julia, and Rod.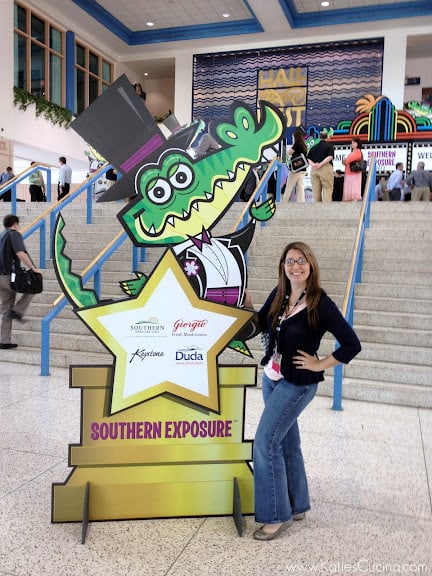 After brunch was over we all headed up to the convention center floor. Aggie & I both decided to pose with the cut-out mascot of the event just for good measure.
WPRawl featured their Nature's Greens line as well as Paula Deen's Southern Dishes line. I'm not going to lie the "Butter & Bacon Flavor Sauce for the Green Beans caught my eye. These products can be found at Super Targets in the state of Florida.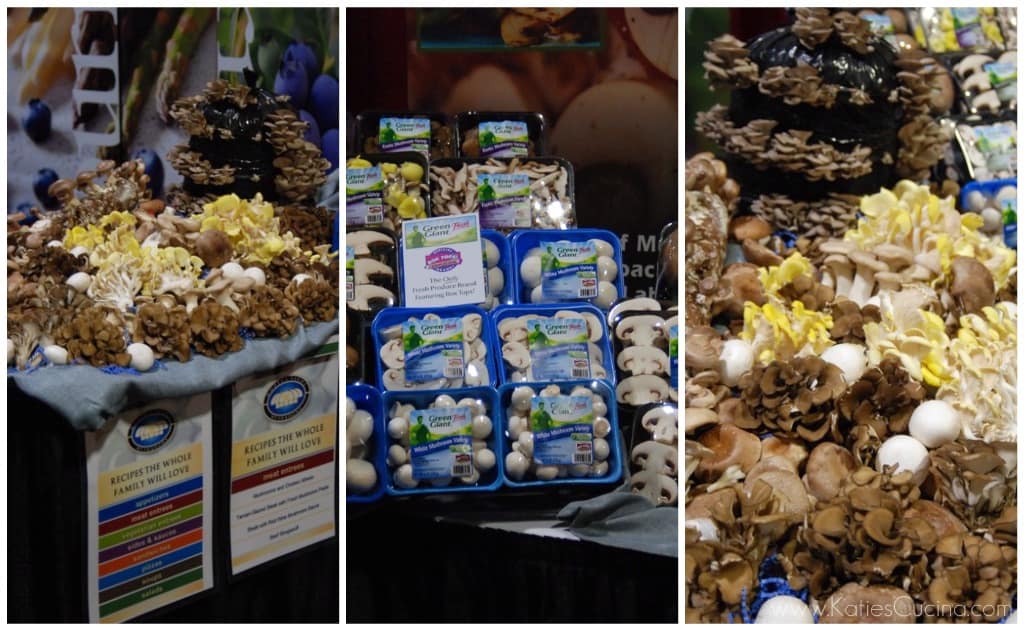 We stopped by the Modern Mushrooms Farms to check out their products.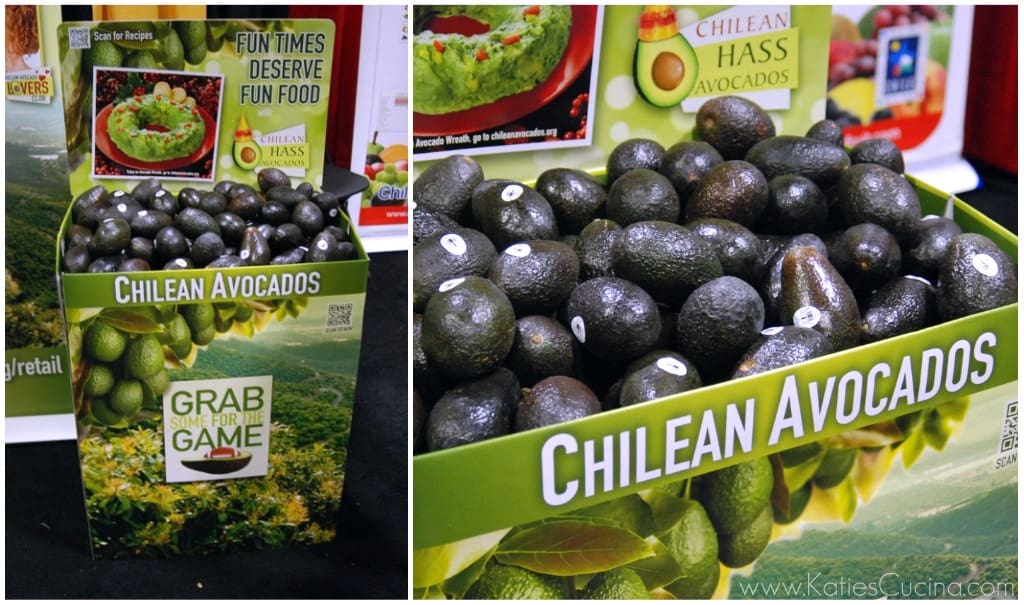 We stopped by the Chilean Hass Avocados booth and each got to take home an avocado (which I used the next day for a delicious avocado smash dip). Did you know that the Chilean Hass Avocado is the complimentary season for fresh Avocados in the Fall and Winter?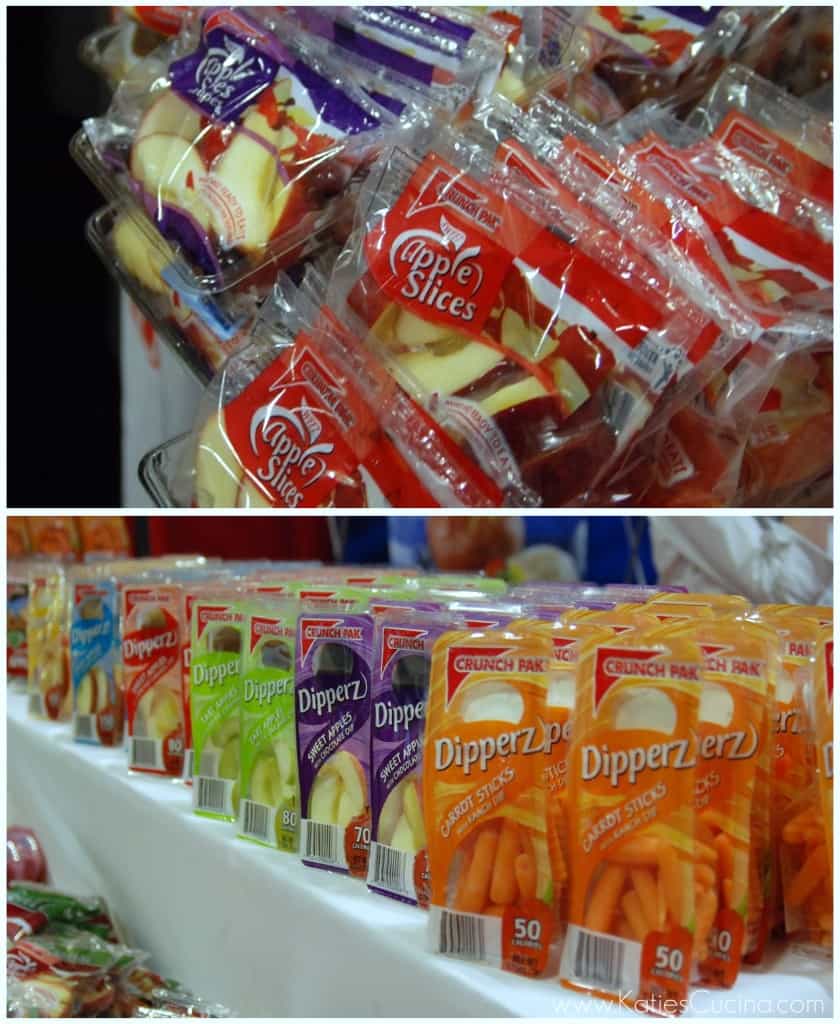 I got to meet a few sales representatives from my favorite go-to fruit snack company, Crunch Pak. I buy a box of 8 individual packs of pre-sliced organic red apples each week. I love this brand!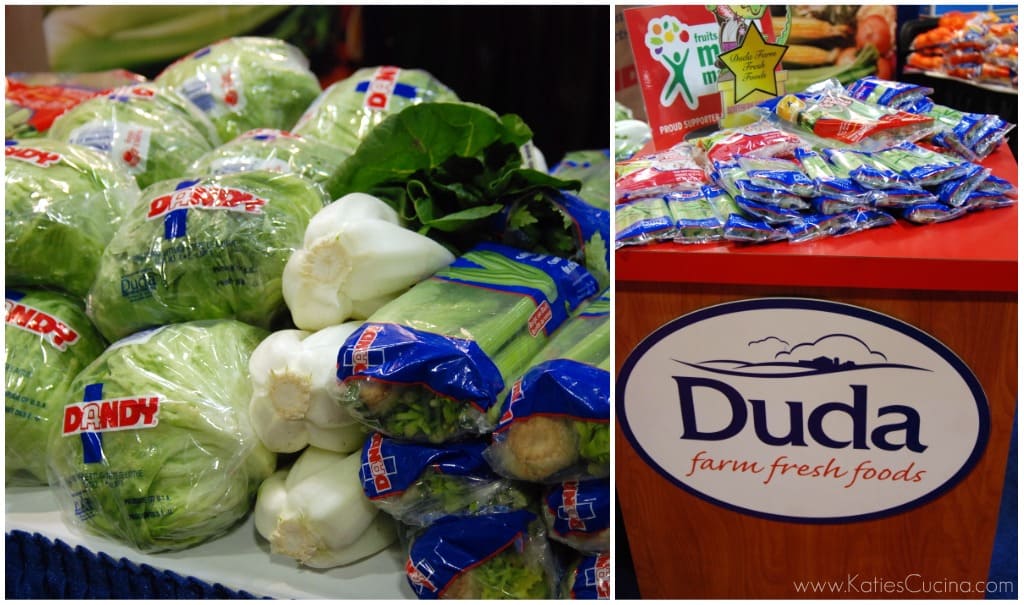 Aggie, introduced me to the fine people of Duda Farm Fresh Foods. Little did I realize I had been buying their celery for years and on occasion their iceberg lettuce! They are also a local farm here in Florida.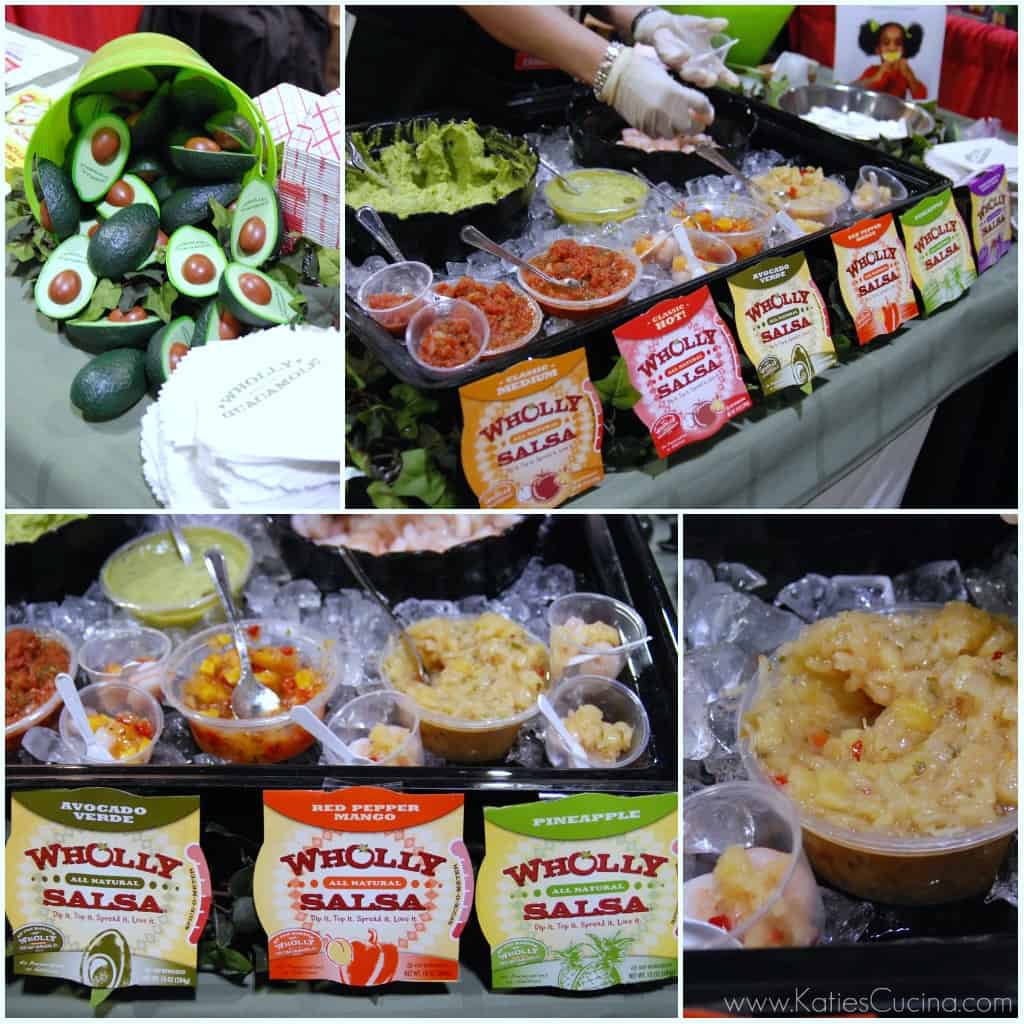 We were also on the mission to stop by the Wholly booth for two reasons; 1. to snack on awesome dips 2. They had these amazing straw like bags. We accomplished both task and got to try their brand new fruit salsa which come to market in the next few months. Let me tell you–I was instantly dreaming up recipe ideas. I cannot wait until these hit store shelves!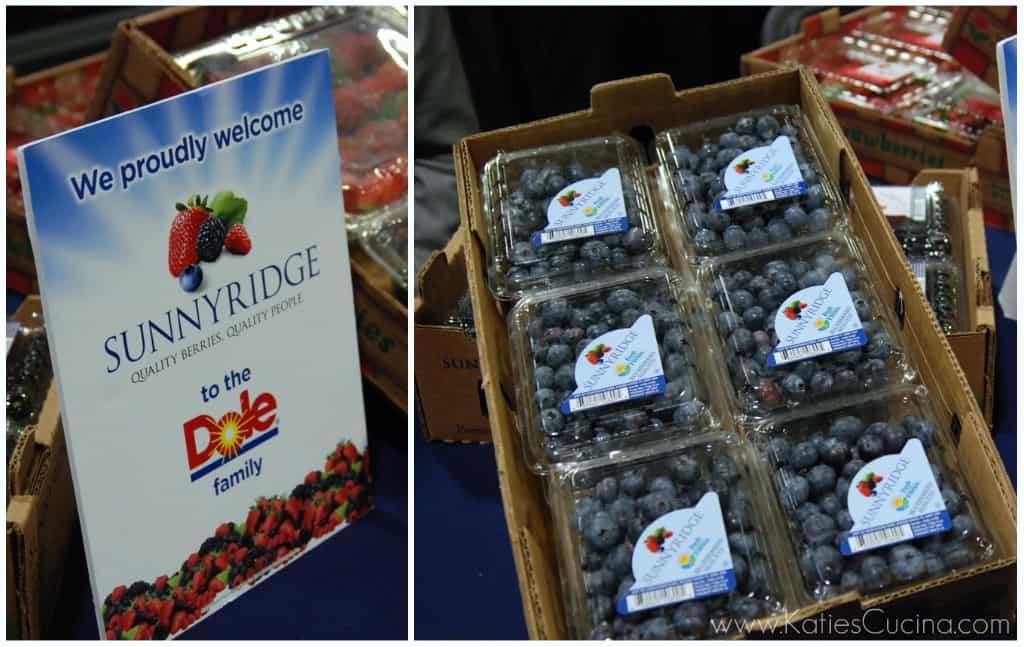 I made my way over to SunnyRidge which is also another local Florida farm. I buy their berries regularly so it was nice to meet a few faces behind the brand.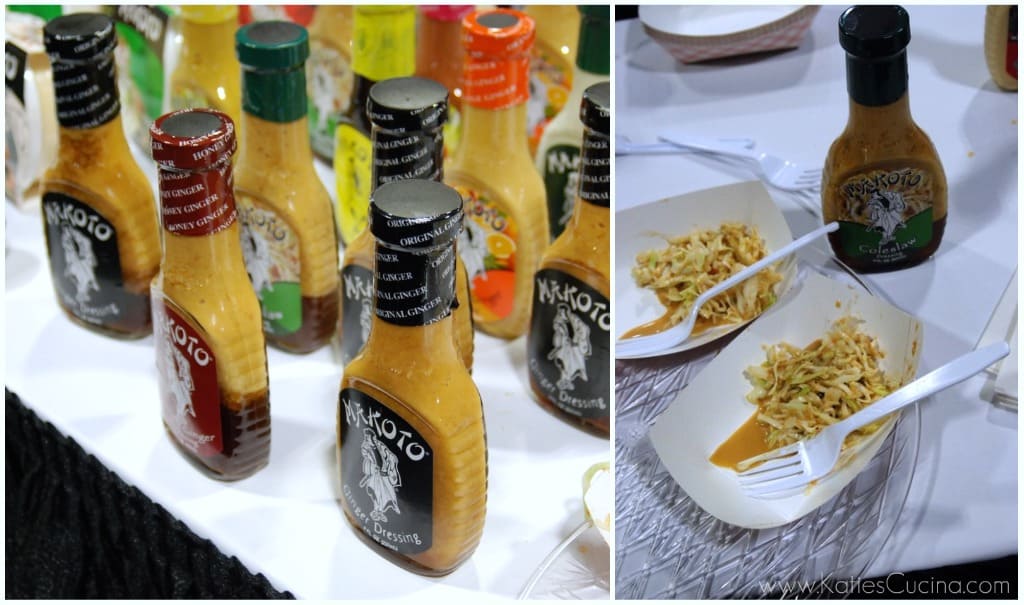 One of the last vendors at the show I got to see was Makoto. By far my favorite Asian salad dressing company, and little did I know that they are located just 45 minutes from my home (and they have a restaurant. I'm sure the guys at the booth thought I was crazy because I pretty much had a rush of excitement to see them at the show! Looking back, I was probably just delirious. I got to try a few products and we all shared different recipes on ways we like to use the various salad dressings.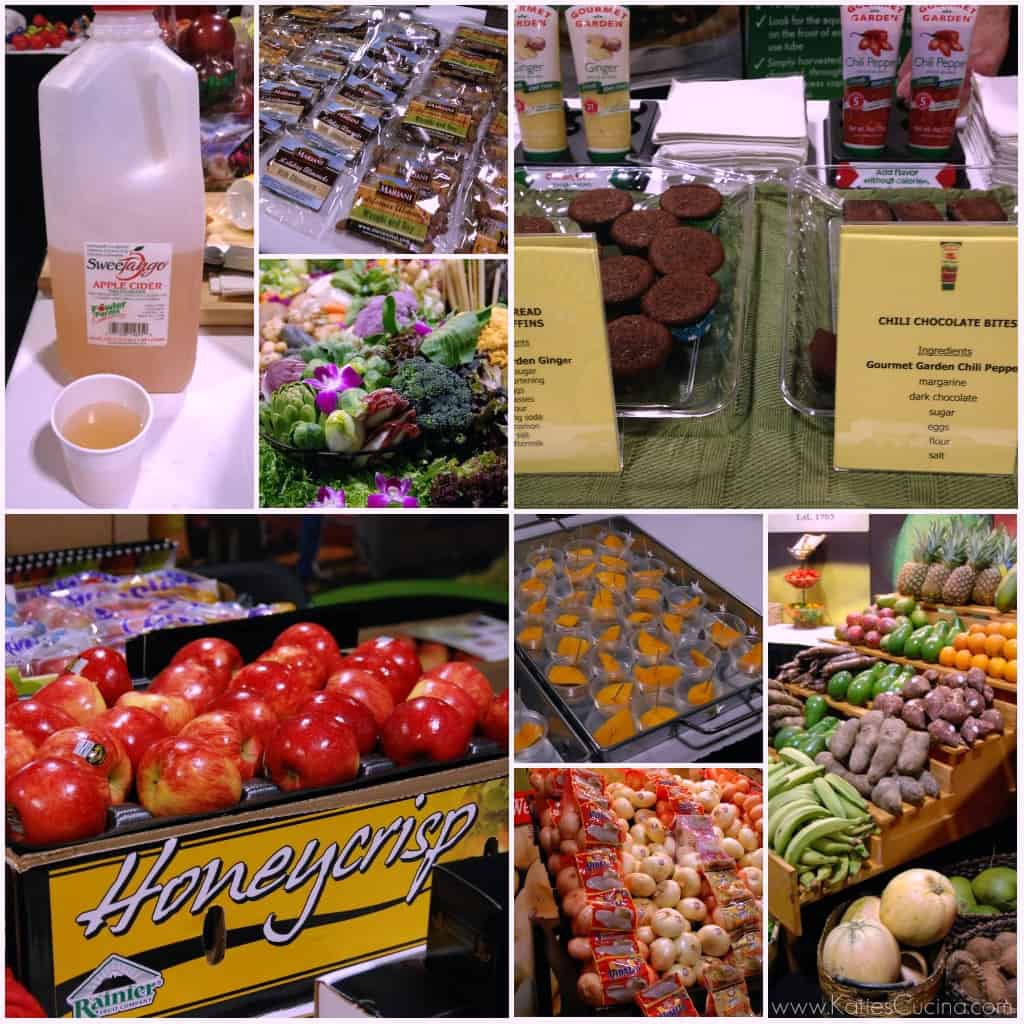 Here are a few more products I got to see at the show; Sweet Tango Apple Cider; unfortunately this is not sold in Florida (yet) it was amazing! Mariani Nuts had a wide variety of samples to take and try. So far I'm loving the milk chocolate almonds–I could eat bags of them. Gourmet Garden had samples of sweets that used a variety of their herb pastes. The Chili Chocolate Bites looked deceiving… these bad boys were packed with spiciness!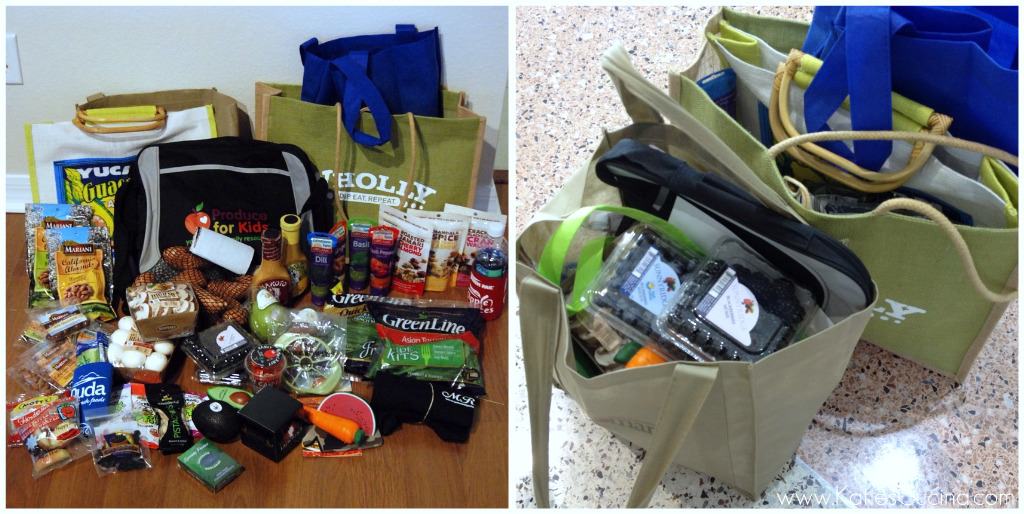 After a few hours of walking the conference room floor and feeling like I died and went to produce heaven my conference time was complete. Not only did I learn some new tips and tricks about produce, but I left with quite a bit of "swag" and products to try over the next few weeks.
Disclaimer: I received free entrance into this conference; however, I was not required to blog about this event nor was I compensated for writing about any of the companies above mentioned. I, like every other conference attendee, received free products to try.