This is a sponsored post on behalf of Stonyfield. As always all opinions are my own.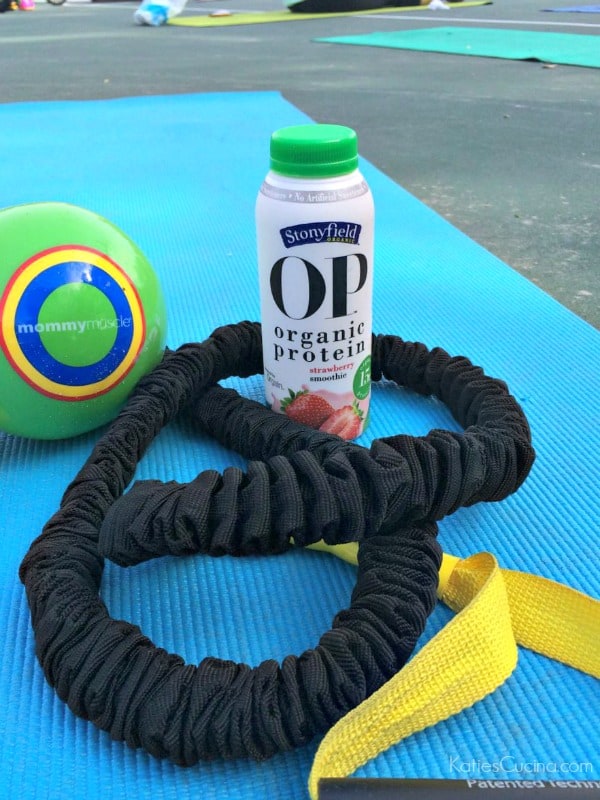 Earlier this month I was sent a case of the brand new OP: organic high-protein smoothies from Stonyfield. I work out 3-5 days a week with Baby Boot Camp Orlando. I've been doing this since I was 8 weeks post-partum and I'm so excited to share that not only did I shed all 52 baby weight pounds but I've also lost an additional 15 lbs!!!! You guys this IS huge. I'm wearing clothes I haven't worn since back in 2008/2009. I'm just 1 pound away from wedding weight (although let's face it everything has shifted, but we win some and we loose some). My goal was to be back to wedding weight by our 7th anniversary this June,but since that's a few month's away I think I'll aim for engagement weight by our 7th anniversary.
After I'm done with my intense boot camp workouts I am starving. Like ravenous need food ASAP. I was really excited when Stonyfield sent me a few to try, and to be completely honest I was a little skeptical of a "protein" smoothie. Any time I've ever had protein shakes they taste chalky and less than desirable. Of course, I figured Stonyfield would have it figured out and would make them taste delicious. And just as I had hoped, I was right. They are delicious, and I'm so excited to be sharing this new product with my readers!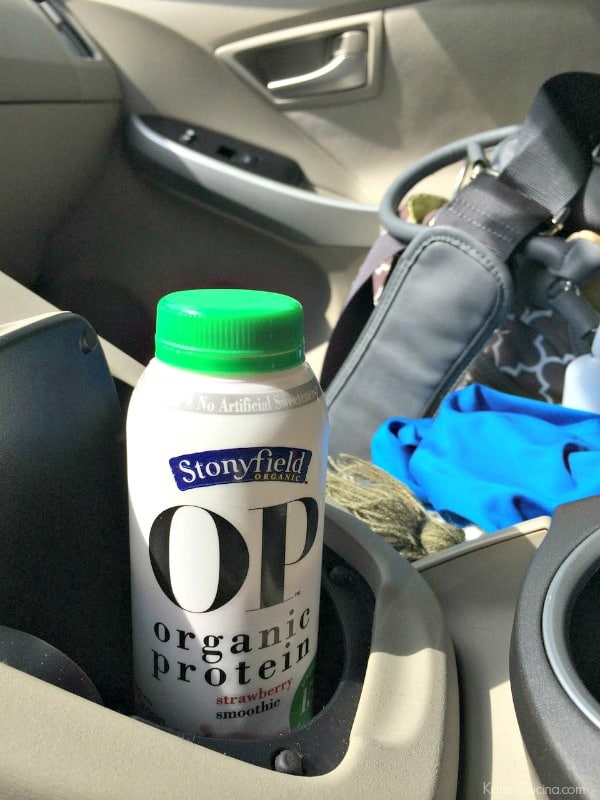 If I know I have errands to run after my bootcamp work out I'm packing one to go in a little soft cooler with an ice pack (remember, I live in Florida). It's been the perfect go-to after class recharge verse running through a drive through that might not be as healthy or filling. And if I go straight home it's the first thing I do once I settle in the house.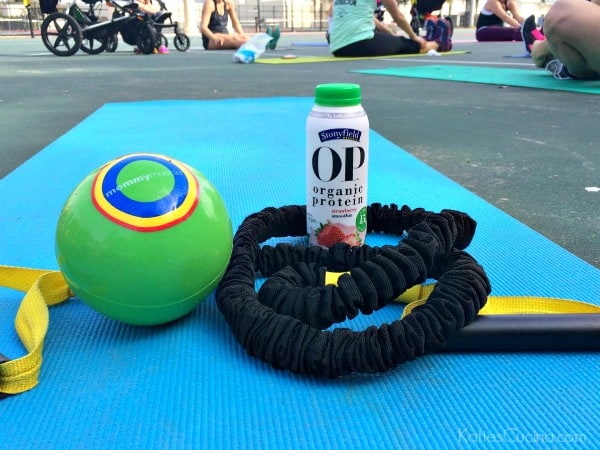 I'm even finding myself drinking these in the afternoon when I'm craving something sweet and starting to get hungry. The chocolate are perfect for the mid-afternoon sweet craving. It's a great pick me-up. OP is the quick nutrition and energy boost you can take with you. Organic and gluten free, OP is available in three flavors; vanilla, strawberry, and chocolate. There are no artificial sweeteners. Even better there are no pesticides, hormones, antibiotics, and GMO's. So after a sweaty workout I can drink the new OP with confidence knowing that it's made of all the good stuff! This is one protein smoothie I crave not fear.
If you want to give this new product a try from Stonyfield check out the product locator to see where you can buy it.