Thank you Stonyfield for sponsoring today's post! As always, all opinions are my own.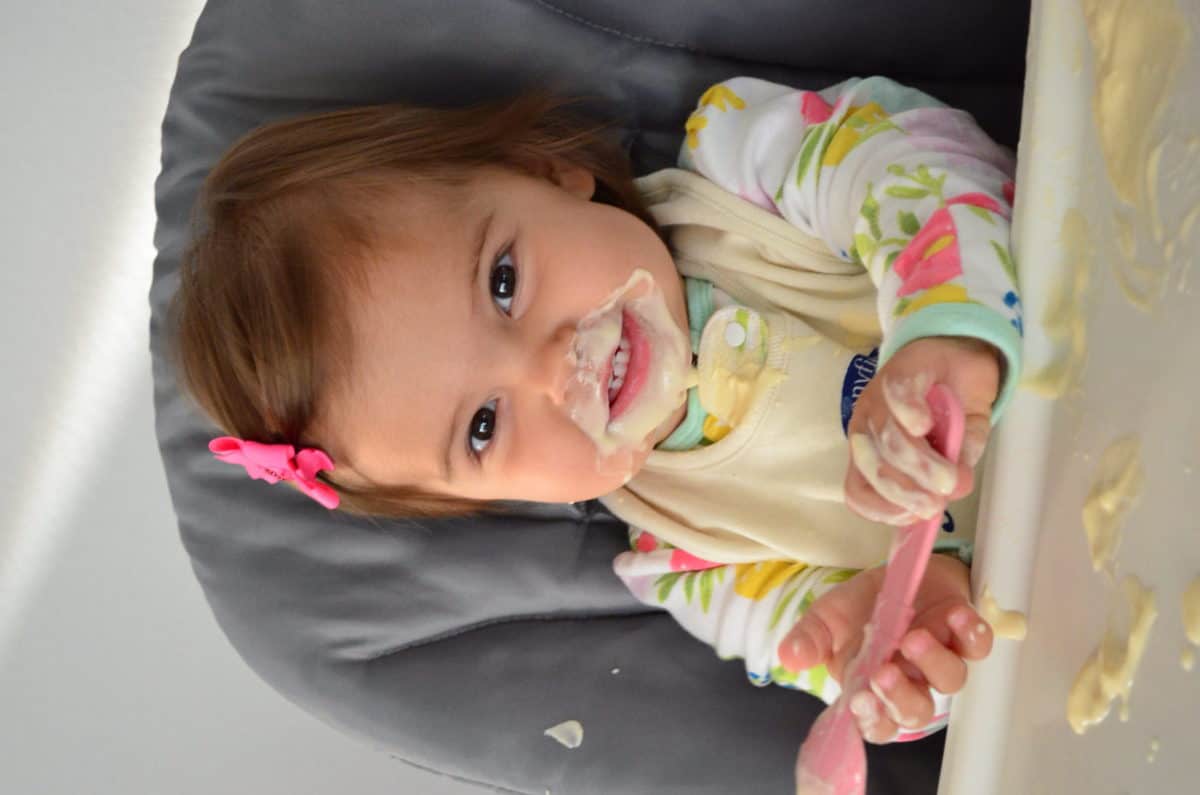 If you've been a loyal reader to Katie's Cucina it's no surprise that I'm a huge fan of Stonyfield yogurt. After I had Reagan last year I dreamed of the day I could spoon feed her — her first spoonfuls of yogurt. Two months in to her teeny tiny precious life and I found out she had a dairy allergy. To say I was devastated was an understatement. Because I was breastfeeding I went on a strict dairy free diet, and every few months I would try re-introducing dairy. Sadly, the few times I tried it didn't go well. Then, I waited until she was 13 months old and all of a sudden it seemed that she was no longer allergic! Side note: my first born never had a dairy allergy so this was new territory to me. My pediatrician told me that this is a typical allergy and most babies kick dairy allergies between 1-2 years of age. As we slowly started to add more dairy into our every day diet I learned that Stonyfield removed added sweeteners from the YoBaby Banana-Mango Yogurt! They had heard from moms that removing sweeteners was at the top of their priority and they listened! This sugar reduction was part of a wider reduction they kicked off in 2017, where they reduced sweeteners across their portfolio!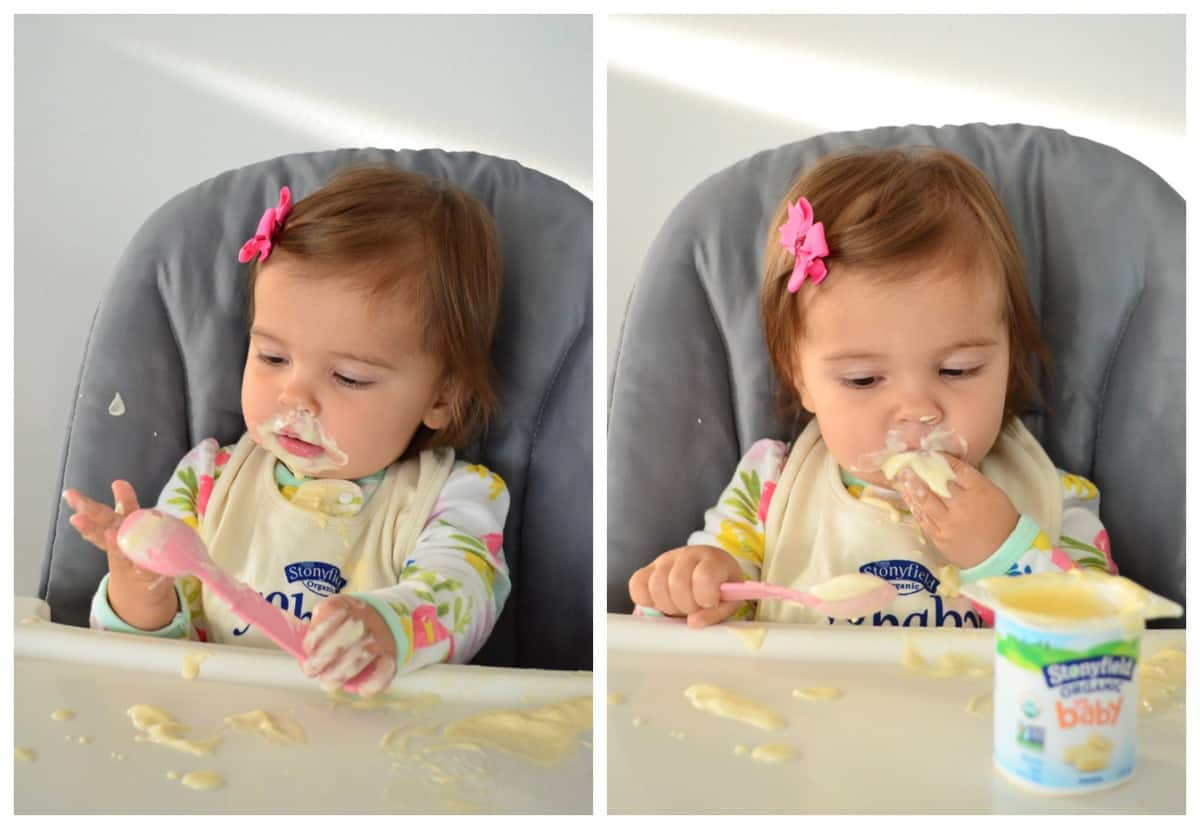 The Banana Mango is still as delicious as ever, with its creamy whole milk yogurt and probiotic benefits! Yobaby not only contains the probiotic culture BB12. In addition to live active cultures, Stretococcus Thermophilus, Lactobacillus Bulgaricus, Lactobacillus Acidophilus, Bifidus, Lactobacillus Casei, and Lactobacillus Rhamnosus, YoBaby® yogurt now contains the probiotic Bifidobacterium animalis lactis BB-12® that has been shown to have a digestive health benefit when consumed regularly as part of a balanced diet and healthy lifestyle. BB-12® is a registered trademark of Chr. Hansen.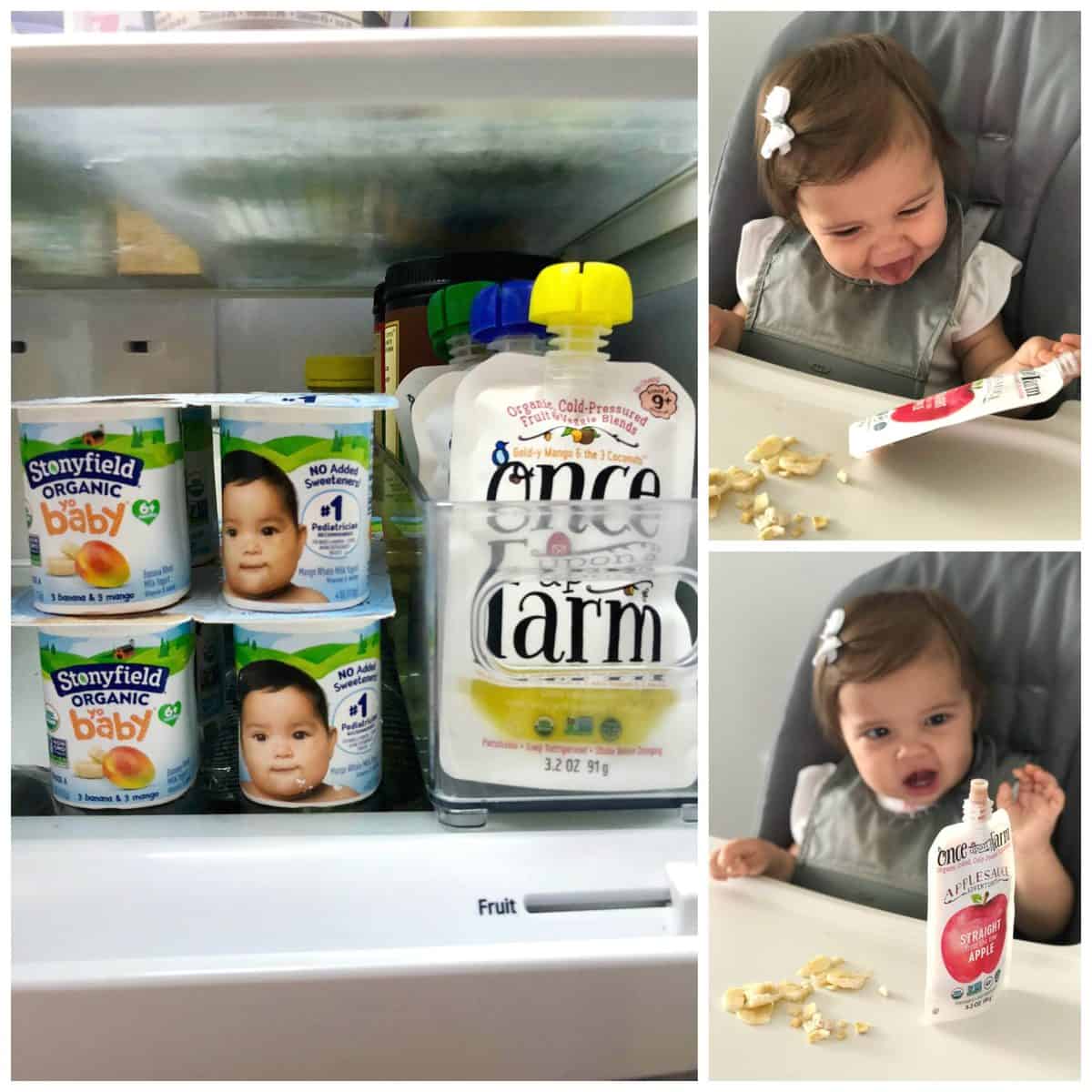 My friends at Stonyfield partnered up with Once Upon a Farm, and sent us a few samples of their cold pressed baby foods. The company is co-founded by Jennifer Garner and has similar values to Stonyfield; food integrity, clean & green, and convenient and transparent. You won't ever find any preservatives, concentrates or processed purees with Once Upon a Farm. Just fresh, whole ingredients picked in season from their partner farms, Cold Pressure Protected, refrigerated and delivered fresh from farm to highchair™.
Reagan (and Ryder too) enjoyed the wide variety of cold pressed pouches they sent to us. Like all food–I tried a little too and loved every flavor variety we received.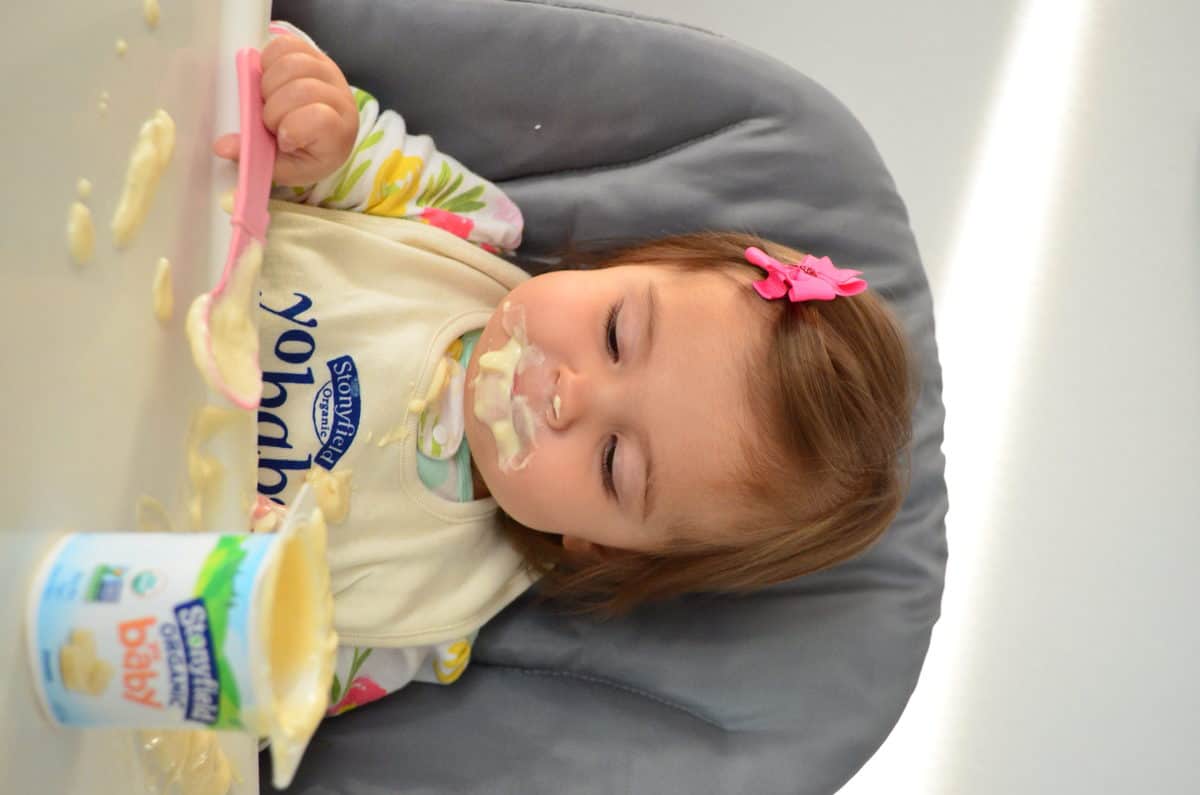 The day had arrived to let Reagan try yogurt and just as I was hoping, she loved it! YoBaby is now part of our daily routine. She loves trying to be a big girl and feed herself and I love that she wants to dig in. So if your a new mom looking for a first food for your baby to try or a mom of multiple kids and looking for a healthy breakfast or snack for your little ones I highly suggest you try the new YoBaby Banana-Mango Yogurt!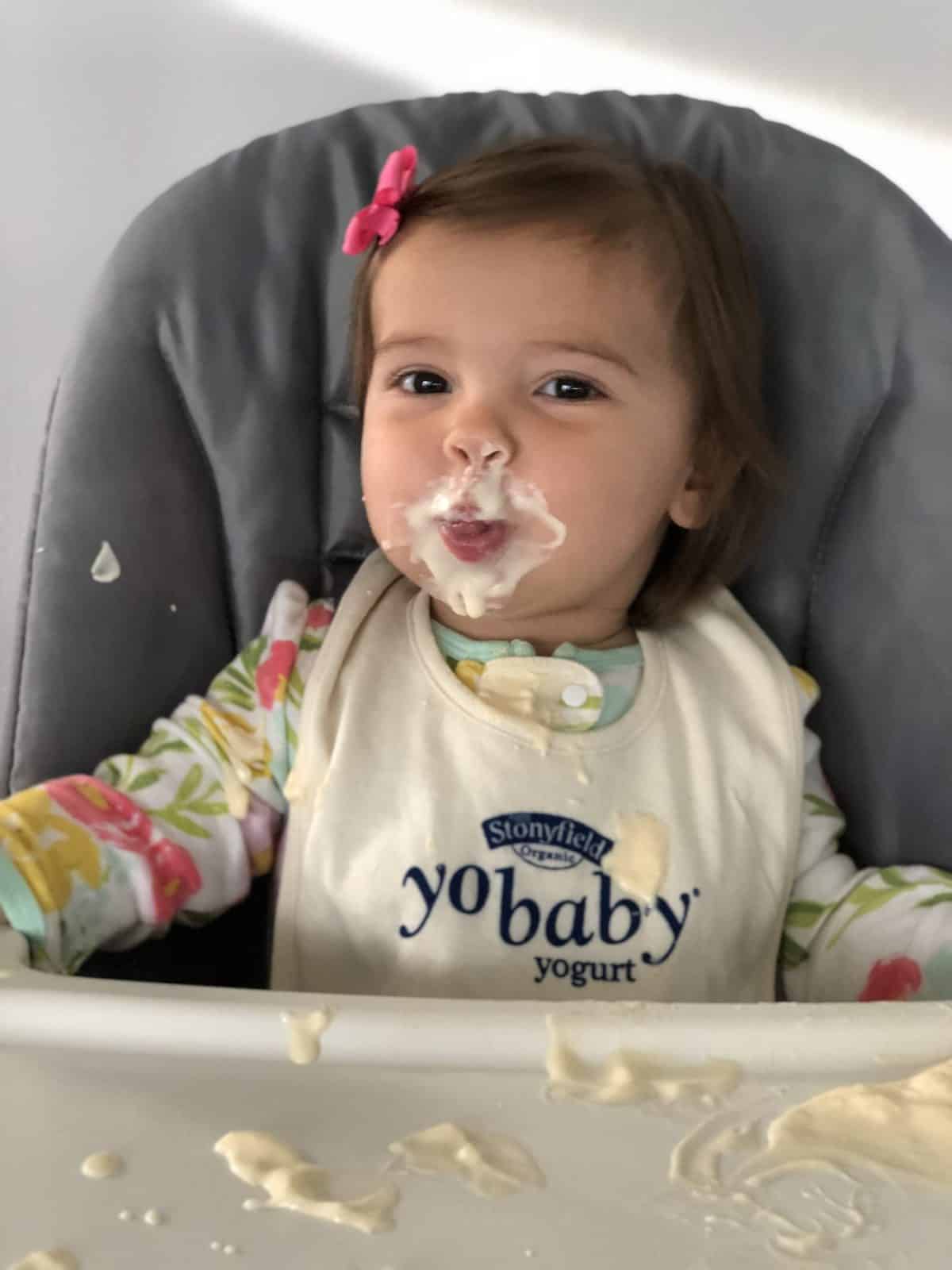 Okay, and one more photo for cuteness! I will say I let her have fun and get a little messy during our shoot. Normally we don't get this messy, but she always does have a yogurt face by the end of her breakfast! Also a little disclaimer–ALWAYS consult your pediatrician if you think your baby might have an allergy and/or when it's time to start feeding first foods!