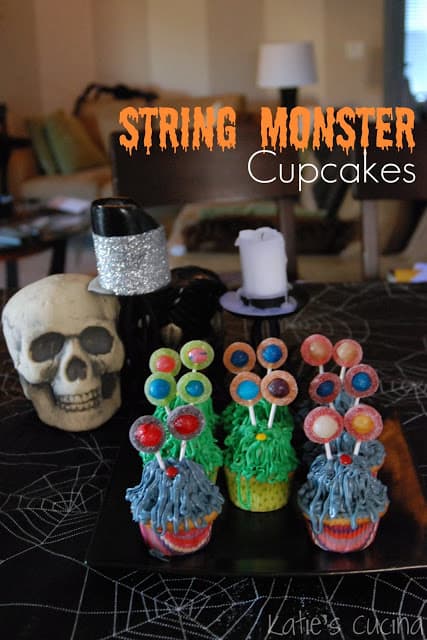 This past weekend my husband and I hosted our 4th annual Halloween Open House party. I wanted to make decorative cupcakes and since our theme this year was Mad Scientist Laboratory I was trying to find a cupcake that wasn't too time consuming, but could go along with the theme. I figured little monsters would work. Although, if you own the book What's New Cupcake you'll see so many other amazing decorative cupcakes. I really wanted to make the rats, but I had so many other things to do that the rats would have to be made another year. A dozen of these little monsters took me about an hour to decorate. That does not include baking time for the cupcakes.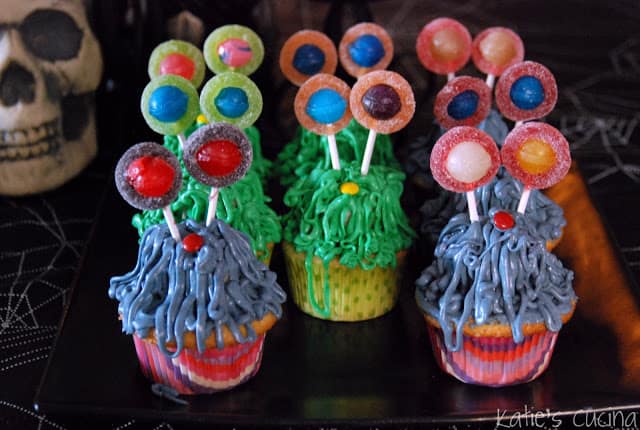 I used cupcake wrappers I already had on hand and based my frosting colors off the cupcake wrappers. I also made red string monsters which aren't shown in any of my photos. The actual cupcake flavor is a basic white cake *recipe to come soon, and my basic vanilla buttercream. I know the authors of What's New Cupcake suggest you use the boxed goods, but I couldn't bring myself down to that level.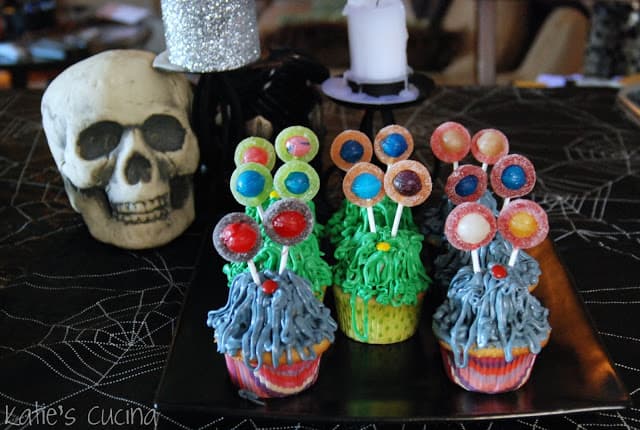 These were surprisingly very easy to make. I did skip the last steps of placing white icing and applying the brown M&M's as pupils to the dum-dum pops. I figured everyone got the idea with how they looked as pictured!
You can watch this video from
Karen Tack and Alan Richardson
of What's New Cupcake to learn how to make your very own string monster cupcakes and the "furballs" version, too!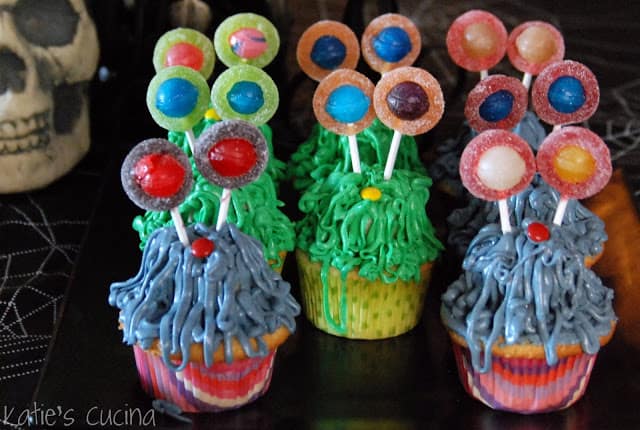 Do you think you'll try to recreate these little creatures for Halloween this year?
Save
Save
Save