This is a sponsored post brought to you by Pacific Foods.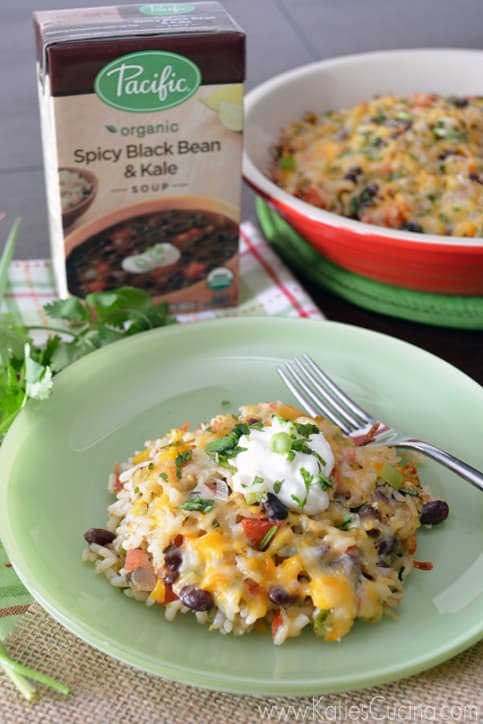 Last month, Pacific Foods contacted me to create a recipe using their Pacific's Organic Spicy Black Bean and Kale Soup. The first thing that came to mind was a rice bake and then of course something Mexican flavored since that's my going theme around here lately! They are easy to make and I almost always have leftover rice (whether in the fridge or freezer)! This soup is awesome on its own, but use it as base to transform a recipe and give a whole new layer of flavors. This Vegetarian Mexican Rice Bake is one to not miss.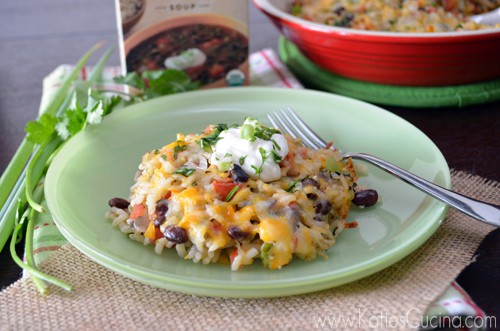 What I love about Pacific Foods is that all of their products come in a box form which means no preservatives or BPA (aka your soup won't have hints of aluminum in it). They are also certified organic and Non GMO which is very important to me. Their philosophy "We have one simple goal- to make tasty, healthy foods with integrity." They are trying to make good on this planet, one package at a time, and I love that about them. Whether your looking for soups or a hearty side–Pacific is the company to turn too!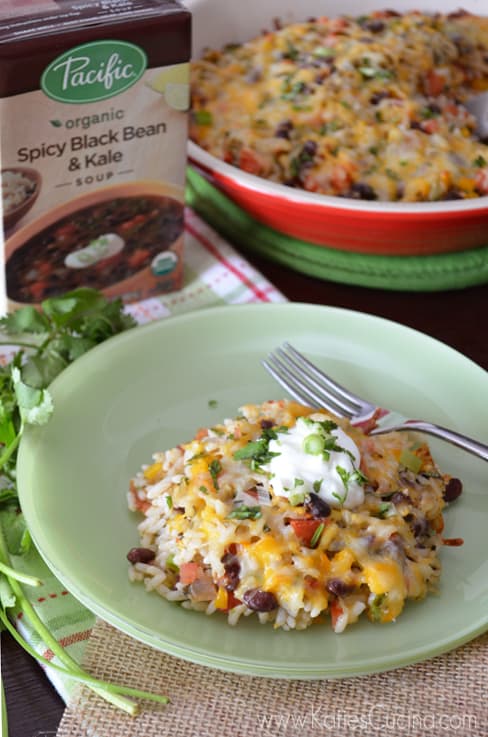 Oh and if your looking for a quick and easy vegetarian meal to serve to your family (or maybe a side dish to pair with roasted chicken breast head on over to the Pacific Foods Blog to get my recipe for Mexican Vegetarian Rice Bake
Disclaimer: I was compensated to create the recipe. I love Pacific Foods and as always all opinions are my own.