My recipe for Slow Cooker Ranchero Beans taste just like Chuy's Tex-Mex ranchero beans! They'll be your go-to side dish for every Mexican fiesta!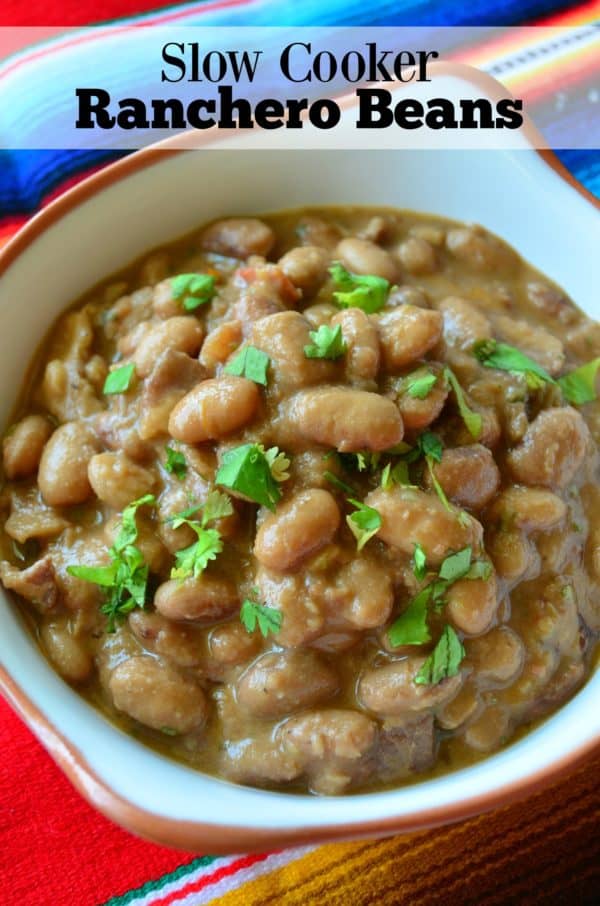 I'm back from vacation and feeling refreshed. However, I know I'll be leaning on my slow cooker to get me through this week as I adjust back to cooking meals for the family, doing endless laundry, and of course just adjusting back to life. You guys know how much I love Mexican food. We just got back from a Carnival cruise and I got to enjoy Mexican food at the Blue Iguana Cantina ever day! Like, breakfast and lunch daily #EatalltheMexicanFood.
But let's talk about when I'm home there is nothing more that I like to do than to make a huge Mexican feast. And beans are always on the menu. They are a must. I know it's something my son will always eat and it's something everyone always enjoys. I love Chuy's Tex-Mex restaurant. They serve the most delicious ranchero beans. They are super spicy but oh-so full of flavor. Since I can't eat there all the time I have resorted to making my own in my slow cooker. And let me just tell you that it tastes just like theirs (a little less spicy—but if you like it spicy make it spicier) and it makes a large batch. Once we are done with dinner I package the leftovers up into 1-2 quart size freezer bags, label it, and freeze it for a later dinner. Then once I know we are going to have another Mexican dinner I thaw the beans and reheat on the stovetop! Same great slow cooked taste but with minimal effort on my behalf.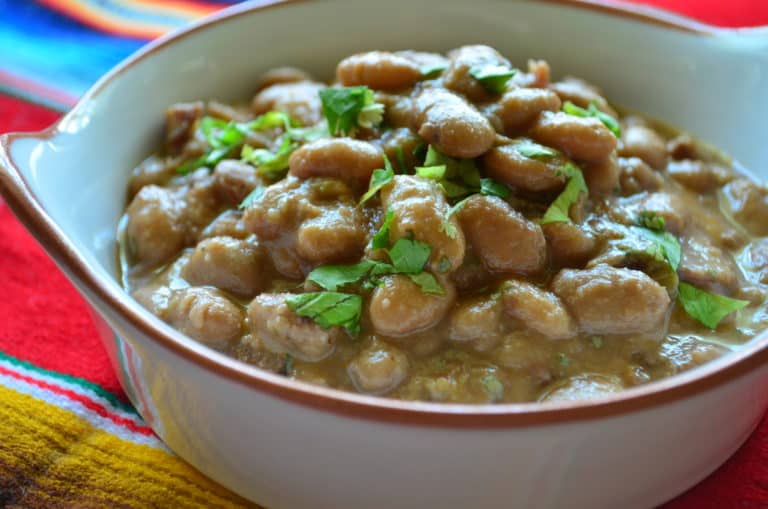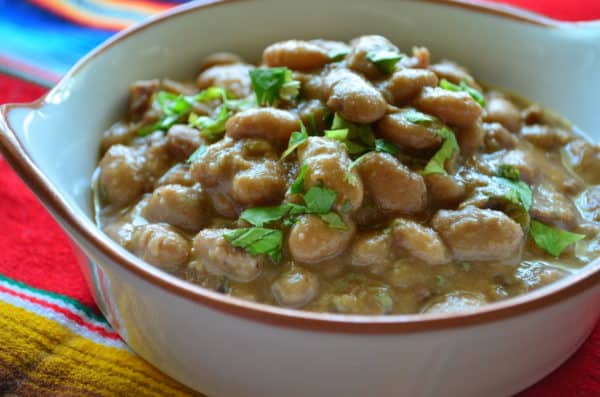 And even making the slow cooker ranchero beans are pretty simple! You'll need to soak your beans over night in a pot of water. You can always do that in the slow cooker (just don't turn it on). Then rinse and strain in a colander. If you have a Multi-Cooker you'll want to preheat it to the sear setting. Cook the bacon, add in the diced onion, garlic and jalapeno and cook for a few minutes until bacon fat is rendered and it's a little crispy. Then add in your tomatoes. I find that I like using the fire roasted Ro-tel the best. But any fire roasted canned tomato would work fine. (If you don't have a Multi-Cooker you can do this step in a skillet then transfer to a slow cooker.)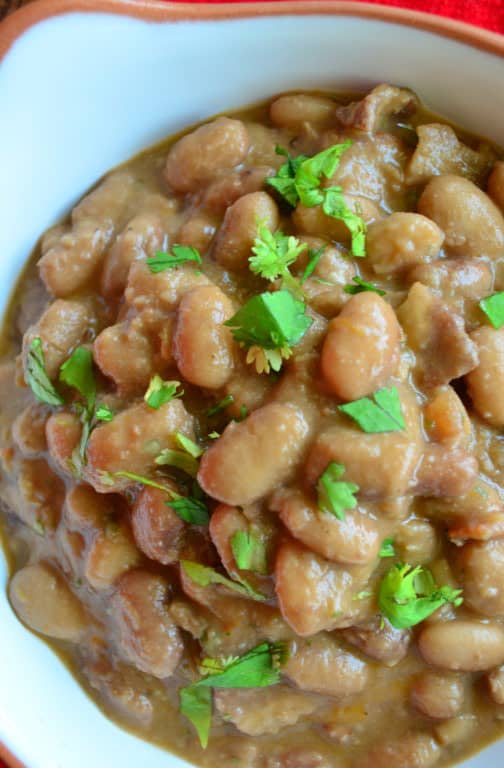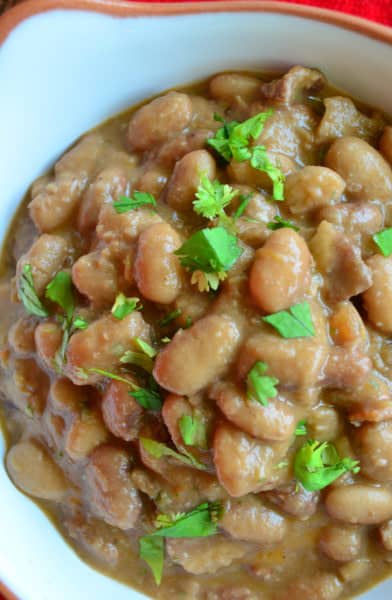 Then back in the slow cooker, I add in a tablespoon of salt, the soaked but drained beans and water. Give it a big stir and set the slow cooker on high for 8 hours. You might think high is too much, but I promise you will still have crisp beans. Remember these are dried beans so the cooking process takes much longer. Once the beans are done I stir in chopped cilantro and then take about 2 cups of beans and puree it in my food processor. Before I add the pureed beans back to the slow cooker I strain out any additional liquid I might not want. That's a total preference thing. Then, I add the pureed beans back to the slow cooker. Give it a good stir and serve the slow cooker ranchero beans over Mexican rice!
Save