2 Ingredient Queso Dip
This post brought to you by RO*TEL & VELVEETA . The content and opinions expressed below are that of Katie's Cucina.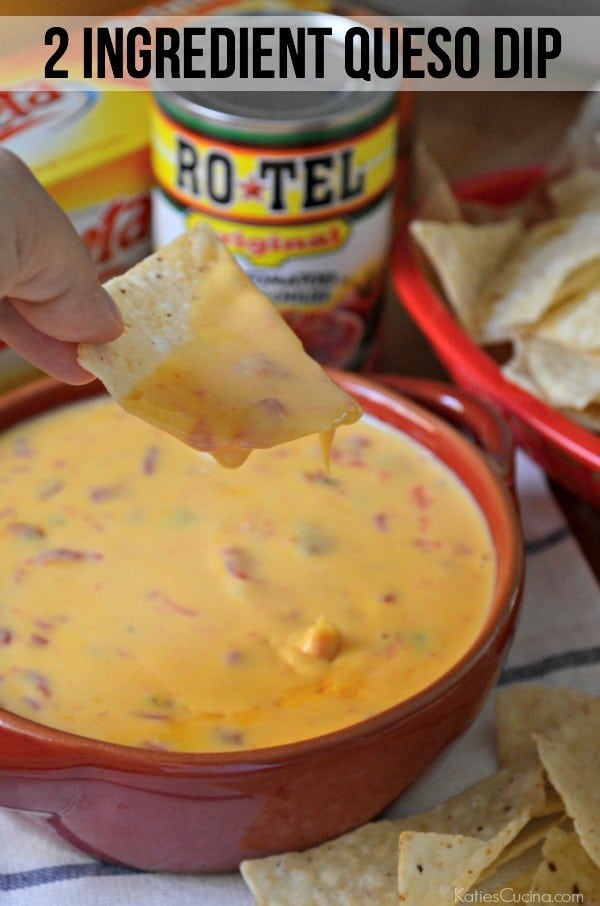 Are you ready for some queso??? Oh wait, I mean football AND queso! RO*TEL and VELVEETA make a Queso dip that is so good it will be the star of your next tailgating party. My mother in-law introduced me to this 2 ingredient queso dip years ago, and since she showed me how easy it was to make I've been making it ever since. 12 years ago we didn't have the cute RO*TEL commercial showing the world how to make queso dip. We had mother in-laws to show how to make it!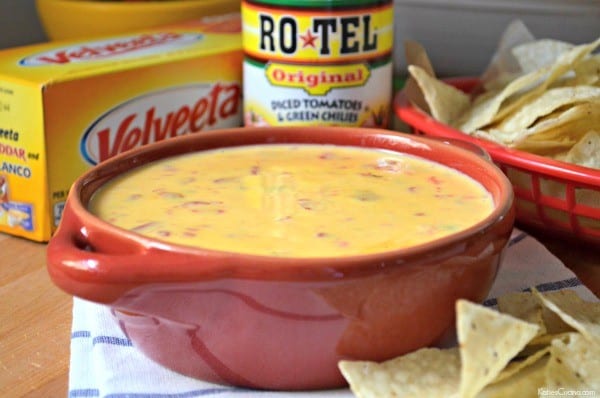 But before loving this cheesy goodness I have a confession to make. Growing up I didn't like cheese. Gasp! I know… who doesn't like cheese? But then once I graduated high school I felt like my tastebuds did too and I finally started to enjoy cheese. Mainly in the melted form like this queso dip.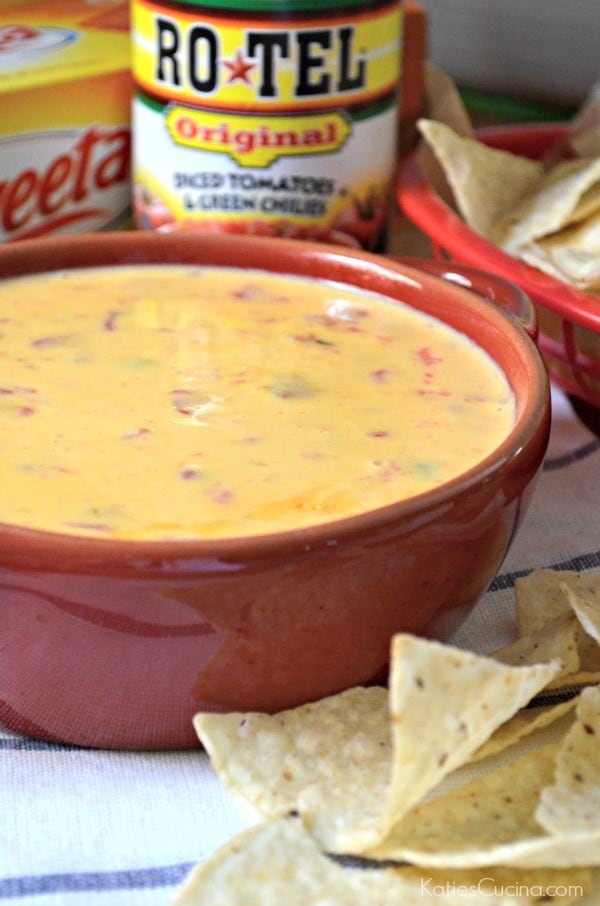 We make this 2 Ingredient Queso Dip for just about every occasion. Football or not if we are serving up appetizers you better believe that queso dip is on the menu.
It's delicious
It's really easy to make
Everyone devours it.
If your still working on your menu for the big game this weekend make sure you add this 2 Ingredient Queso Dip to menu. Head over to the Queso For All website and join in on the conversation on the Ro*Tel Facebook and Velveeta Facebook pages.

2 Ingredient Queso Dip
Prep Time: 1 minute
Cook Time: 5 minutes
Total Time: 6 minutes
Ingredients:
10 oz. Can of RO*TEL Original Diced Tomatoes & Green Chilies
16 oz. Package Velveeta cut into 1-inch cubes
Directions:
Blend ingredients in medium saucepan.
Cook over medium heat, stirring frequently about 5 minutes or until cheese is melted.
Serve warm as dip with corn chips or crackers.
Warning
: Use of undefined constant rand - assumed 'rand' (this will throw an Error in a future version of PHP) in
/home/kjasiewicz21/webapps/katiescucina/wp-content/themes/katiescucina/single.php
on line
74
3 Responses to "2 Ingredient Queso Dip"
Trackbacks/Pingbacks

Leave a Comment