Cheesy Artichoke Bread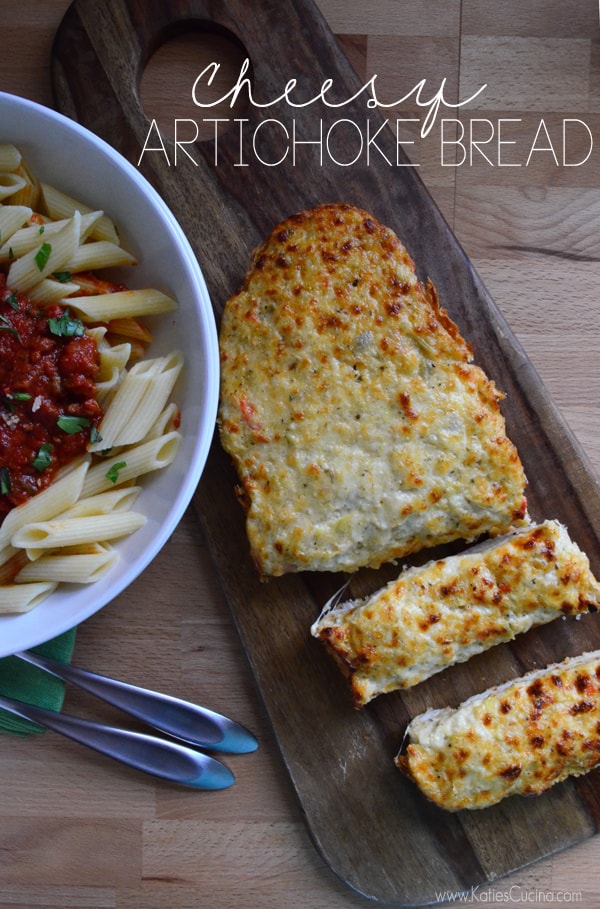 Are you ready for the most decadent bread you've ever tasted? I mean, how can you go wrong slathering a creamy cheesy artichoke spread on top of soft French bread? This recipe happened on a fluke, and I'm so happy I decided to photograph it before we devoured it. This recipe is all about using up leftovers, however, you can easily make a big batch of artichoke dip and use a full loaf of french bread. That is my plan the next time I go to make this bread.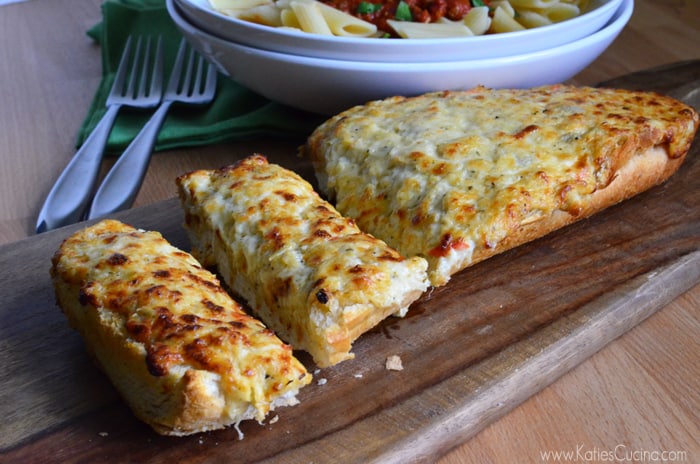 I had a quarter cup of leftover artichoke dip and instead of eating it as an afternoon snack I decided to mix it with some mayonnaise, shredded cheese, and garlic. Within five minutes I had a cheesy artichoke concoction that was ready to get slathered onto the last of my soft french bread.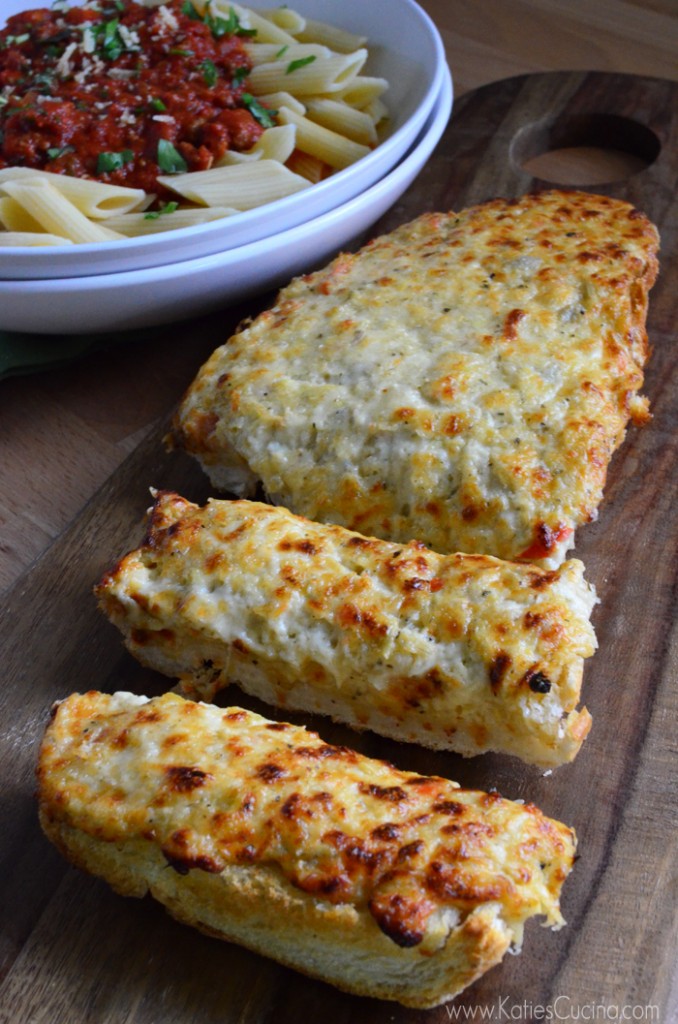 I served my cheesy artichoke bread as a side with spaghetti bolognese. But let's be honest this cheesy artichoke bread was the star of our dinner. We were both fighting over the last slices. This bread is perfect to entertain with. Make the spread ahead of time and right before your about to serve dinner slather it on to the bread and bake for 8-10 minutes. This recipe is for a quarter half of a loaf of soft French bread (cut your loaf in half lengthwise, then cut it in half width wise. One quarter of the bread was used–got it?). So whether or not you have leftovers or simply want to indulge in the most decadent cheesy artichoke bread on the planet, give this recipe a try!
Katie Original Recipe
Ingredients
1/4 cup leftover Artichoke Dip
1/2 cup 6 Cheese Shredded Italian Blend
3 tbsp Mayonnaise
2 tsp minced garlic in water
1/4 slice of Soft French Bread
Directions
Preheat oven to 400 degrees Fahrenheit.
In a medium-size bowl, mix together leftover artichoke dip, shredded Italian cheese, mayonnaise, and garlic until well blended.
Slather the cheesy artichoke blend on top of the soft Italian Bread. Bake for 8-10 minutes until cheese is golden and bubbling. Serve immediately.
https://www.katiescucina.com/cheesy-artichoke-bread/
This recipe is brought to you by Katie Jasiewicz of Katies Cucina
Warning
: Use of undefined constant rand - assumed 'rand' (this will throw an Error in a future version of PHP) in
/home/kjasiewicz21/webapps/katiescucina/wp-content/themes/katiescucina/single.php
on line
74
9 Responses to "Cheesy Artichoke Bread"
Leave a Comment