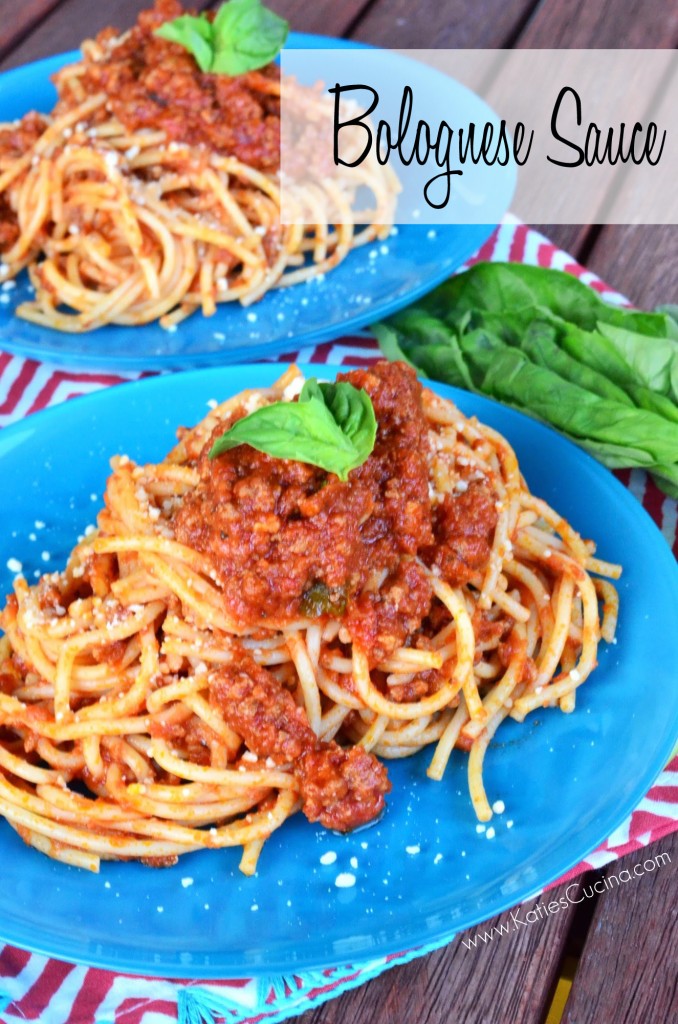 Their is nothing quite like a hearty bolognese sauce on top of pasta. I might be a picky-meat-eater, but there is one thing I love, it's bolognese sauce. My mom was never one to make meat sauce growing up. I think it was partly because I was so anti-meat at a young age. I wish I could tell you a story about how this recipe was passed down from my grandparents who immigrated from Italy, but its not. As I got older I started experimenting and figuring out what worked and what didn't work in a bolognese sauce. I tried countless recipes and finally found one that I really enjoy.
What I can tell you is that I've learned to make a big batch of sauce. I serve half the sauce up that evening with dinner and then freeze the rest for a rainy day. The sauce freezes beautifully and you can put it in the refrigerator the day before you want to serve it to thaw it and then reheat on the stove top! I love this sauce best with my homemade spaghetti recipe, although any pasta works fine.
Whether you just top your spaghetti with bolognese sauce or use this recipe for a hearty lasagna–either way your meat-loving heart will be content. This is a great recipe to entertain with. Make the sauce early in the day and just let it simmer on the stove—let the saucy aroma fill your home.
Slightly adapted from Go Bold With Butter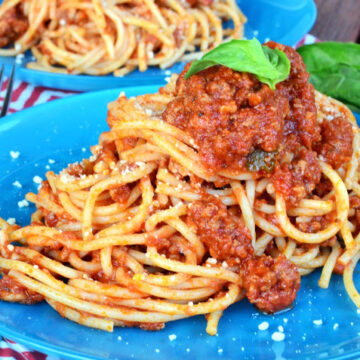 Ingredients
2

tablespoon

olive oil

2

tablespoon

butter

½

onion

minced

1

carrot

peeled and minced

2

tablespoon

garlic

minced

1

lb.

ground pork

1

lb.

lean ground beef

2 28oz. cans of crushed tomatoes

1 12oz. can of tomato paste

1

tablespoon

dried parsley

1

teaspoon

sugar

⅛

teaspoon

red pepper flakes

½

cup

whole milk

salt & pepper

fresh parsley

basil, and parmesan cheese for garnish
Instructions
In a large pot, heat olive oil and butter. Then add onion and carrot and cook until onion is translucent about 3 minutes. Then add the garlic ground beef and ground pork to the pot. Cook on medium heat, breaking up the meat for 10 minutes or until the ground beef and pork are no longer pink.

Once the meat is cooked add in the crushed tomatoes, can of tomato paste, dried parsley, sugar, red pepper flakes, whole milk, and salt and pepper to taste (I like to add ½ teaspoon of salt and pepper at a time). Mix well, place heat to medium-low, and let the sauce simmer for 45 minutes, stirring occasionally. Once the sauce has thickened pour it over pasta and garnish with fresh parsley, basil, and parmesan cheese.