Wondering what you should serve at your next barbecue or family dinner with pulled pork? Look no further. Here is a delicious list filled with 15 Delicious Pulled Pork Sides (and drinks) you can serve that will impress the guest!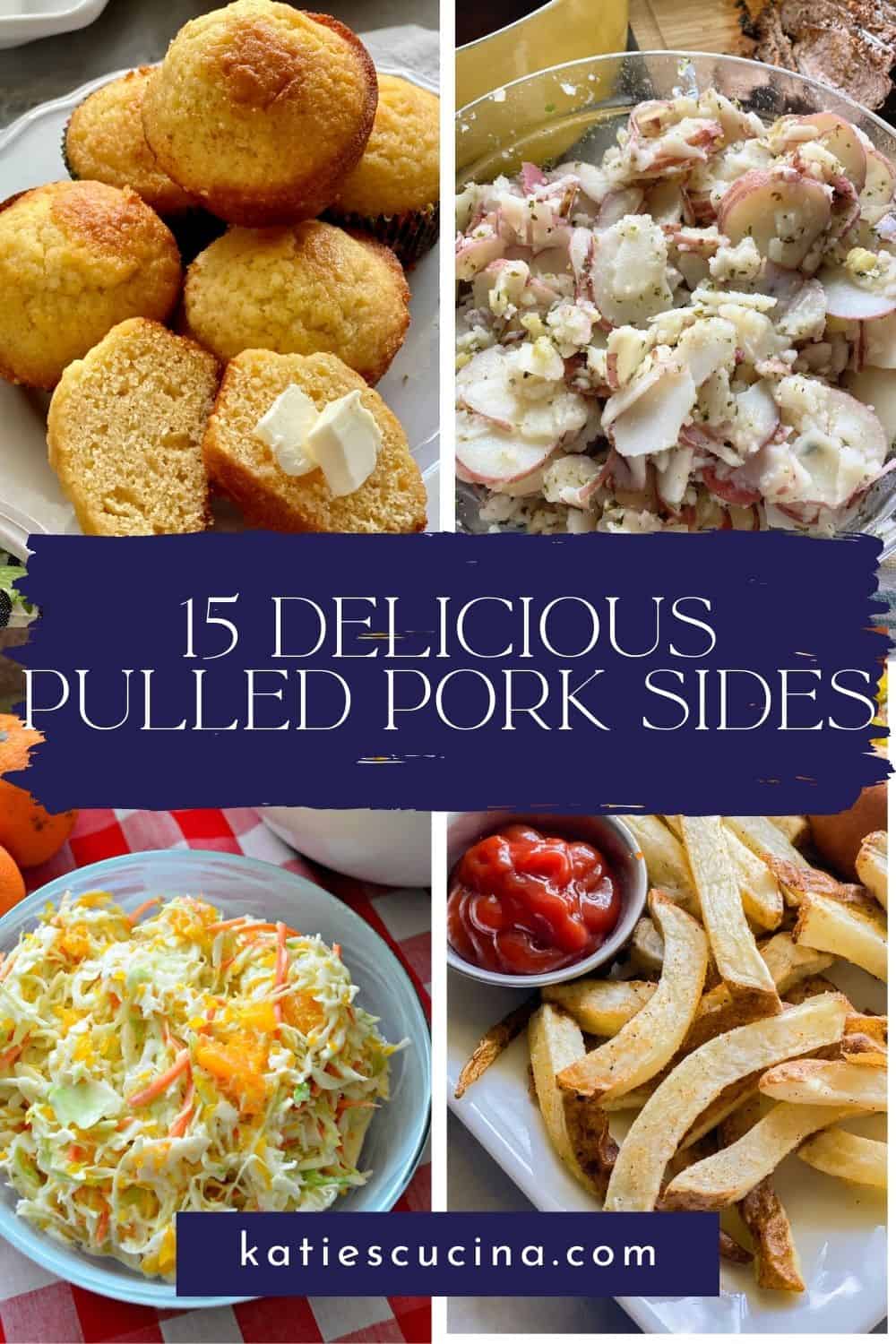 My family loves pulled pork. We also love to use the leftover to make pulled pork nachos. If you love pulled pork you will love this recipe round up with 15 Delicious Pulled Pork Sides that compliment any lunch or dinner barbecue. Whether you are serving up these side dishes for your immediate family or entertaining a crowd. I feel confident you'll find a few delicious sides.
Jump to:
FAQs: Pulled Pork Sides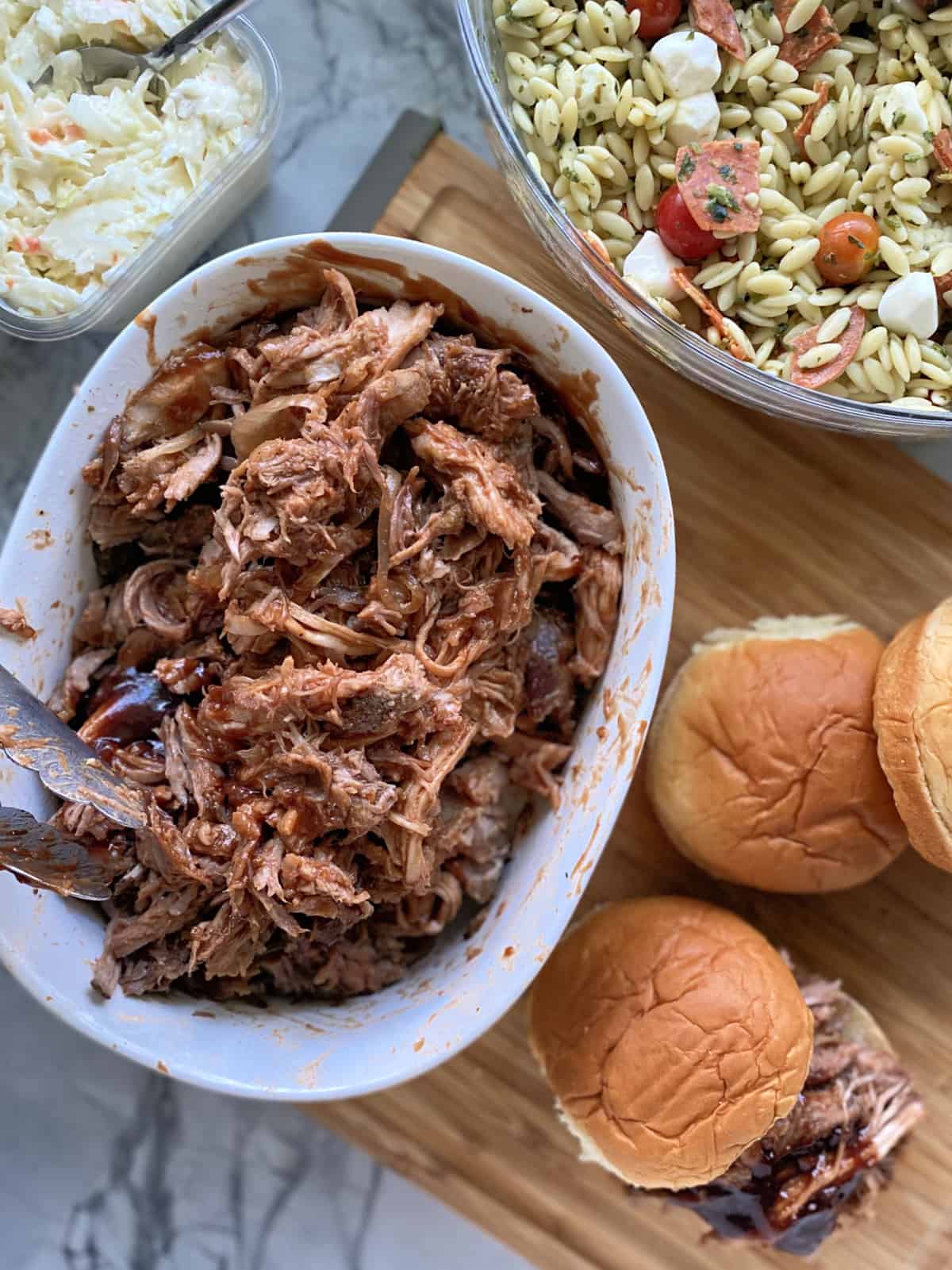 What veggies are good with pulled pork?
Veggies go great with pulled pork! Typically, pulled pork is served with green beans, coleslaw, asparagus, baked beans, broccoli, and Corn on the cob.

What do you drink pulled pork with?
Lemonade and Iced Tea are hands down the best drink to serve with pulled pork or BBQ.
What drinks to bring to a BBQ party?
There are many alcoholic BBQ drinks you can bring to a party. Spiked Lemonade, Bay Breeze, Bourbon and Barbecue cocktails, and beer are just a few.
What sides go with pulled pork?
Pulled pork is typically categorized as a southern dish. Therefore, it would be fitting to serve many other southern dishes with it. To name a few, there is Mac & Cheese, Green Beans, Cornbread, Coleslaw, Baked Beans, and Garlic Toast.
1. Air Fryer French Fries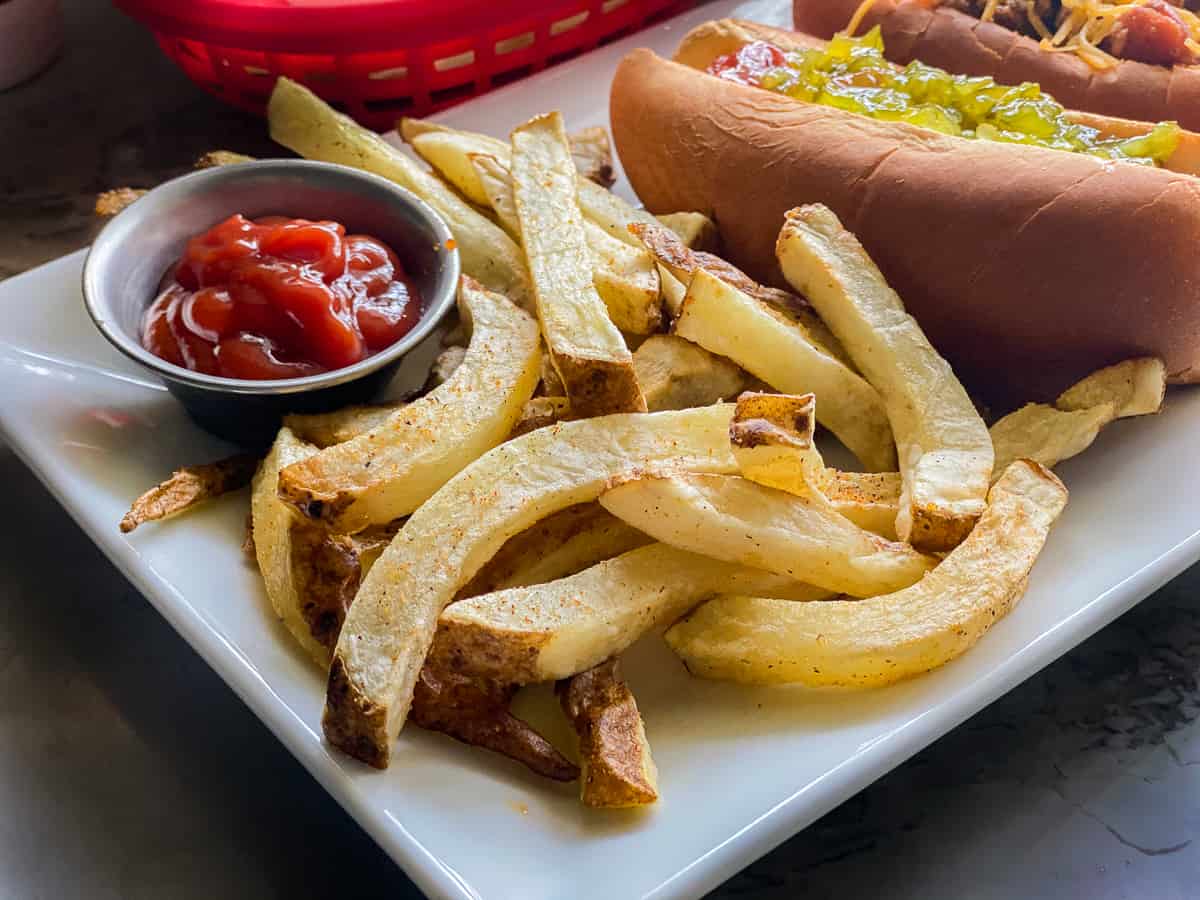 A spin on classic French Fries made from scratch. Rather than deep-fry the French Fries, air fry them for a better crunch and less calories!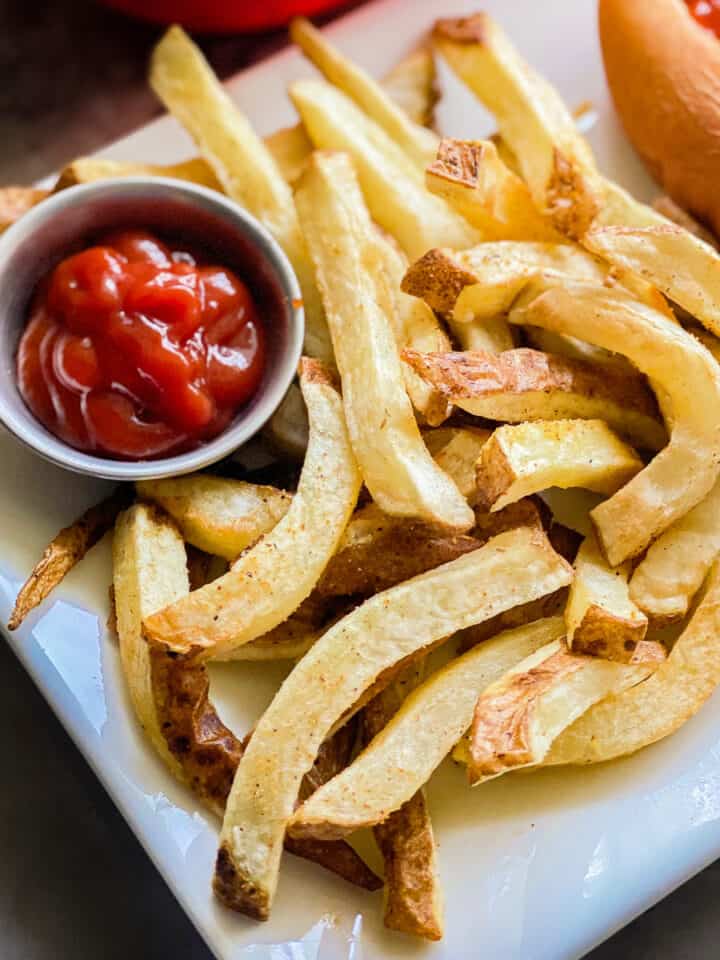 Nothing is better then fresh cut homemade french fries. My Air Fryer French Fries require very little oil and yield a crispy french fry on the outside and a soft middle.
Check out this recipe
2. Potato Salad without Mayo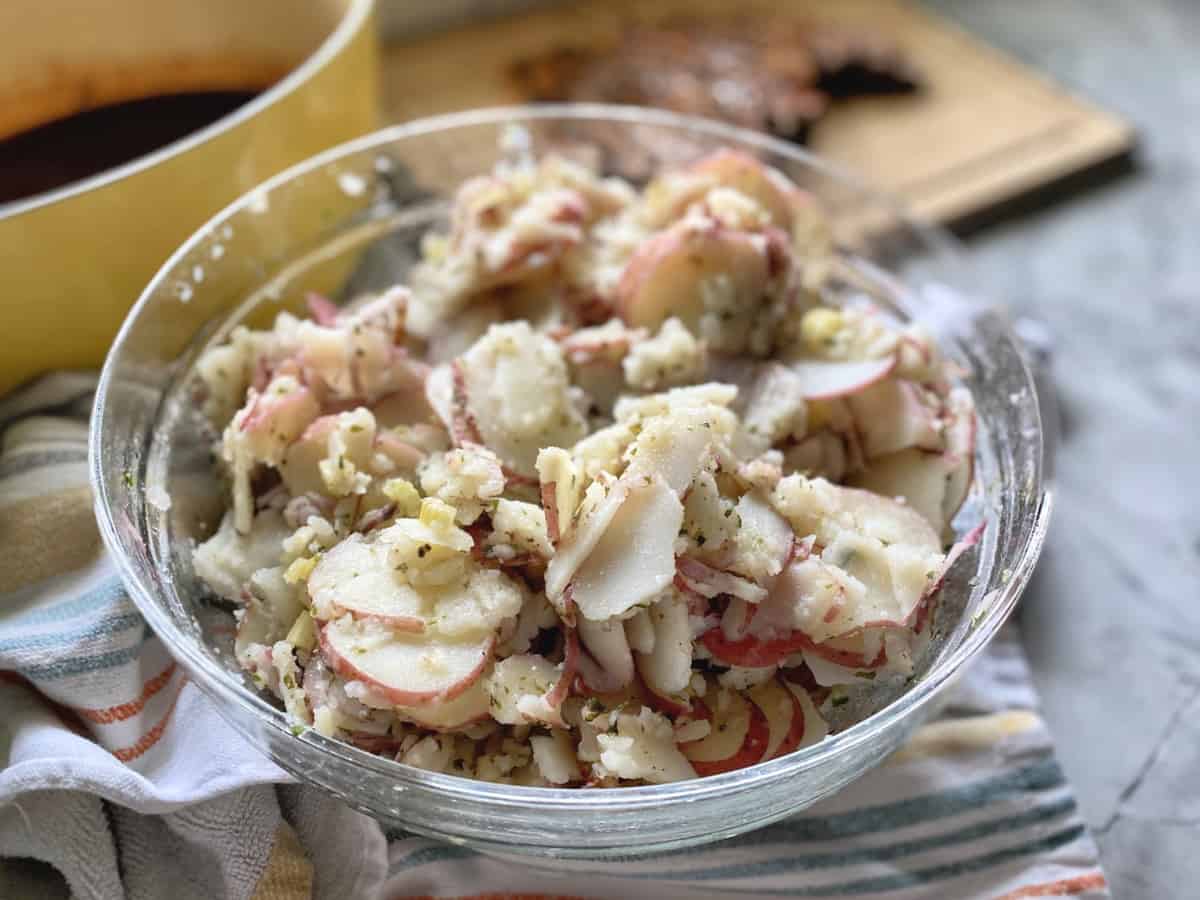 Try this potato salad recipe without mayo! This recipe packs a lot of flavors even without mayonnaise and best of all perfect to serve on a warm summers day.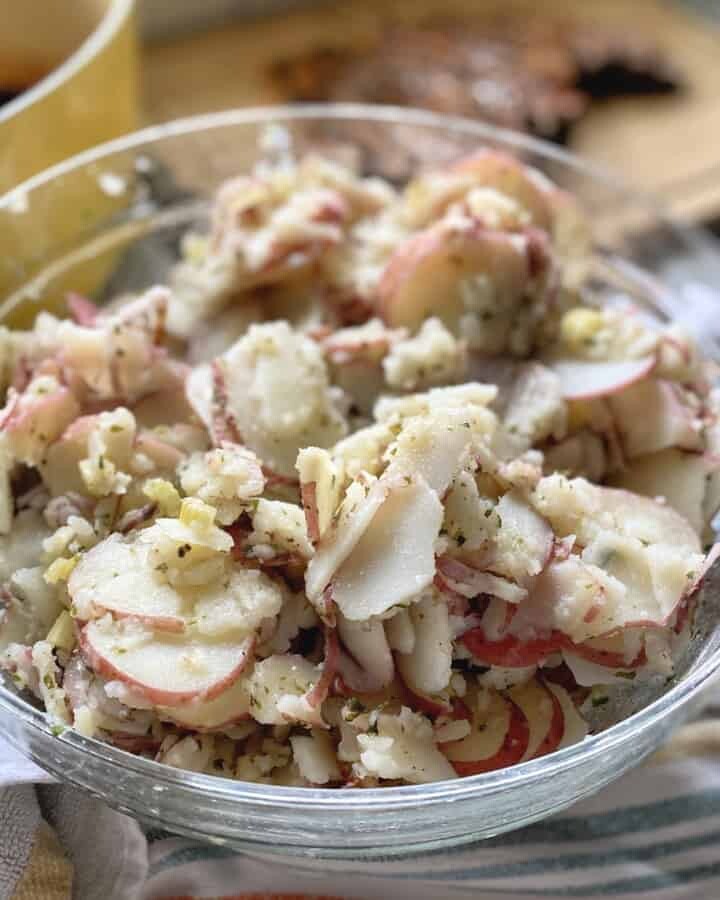 This delicious vinegar based Potato Salad without Mayo was my grandmother's recipe. Passed down to my mom, whom passed it down to me. This classic potato salad recipe is sure to be a hit at your next barbecue!
Check out this recipe
3. Macaroni & Garlic Herb Cheddar Cheese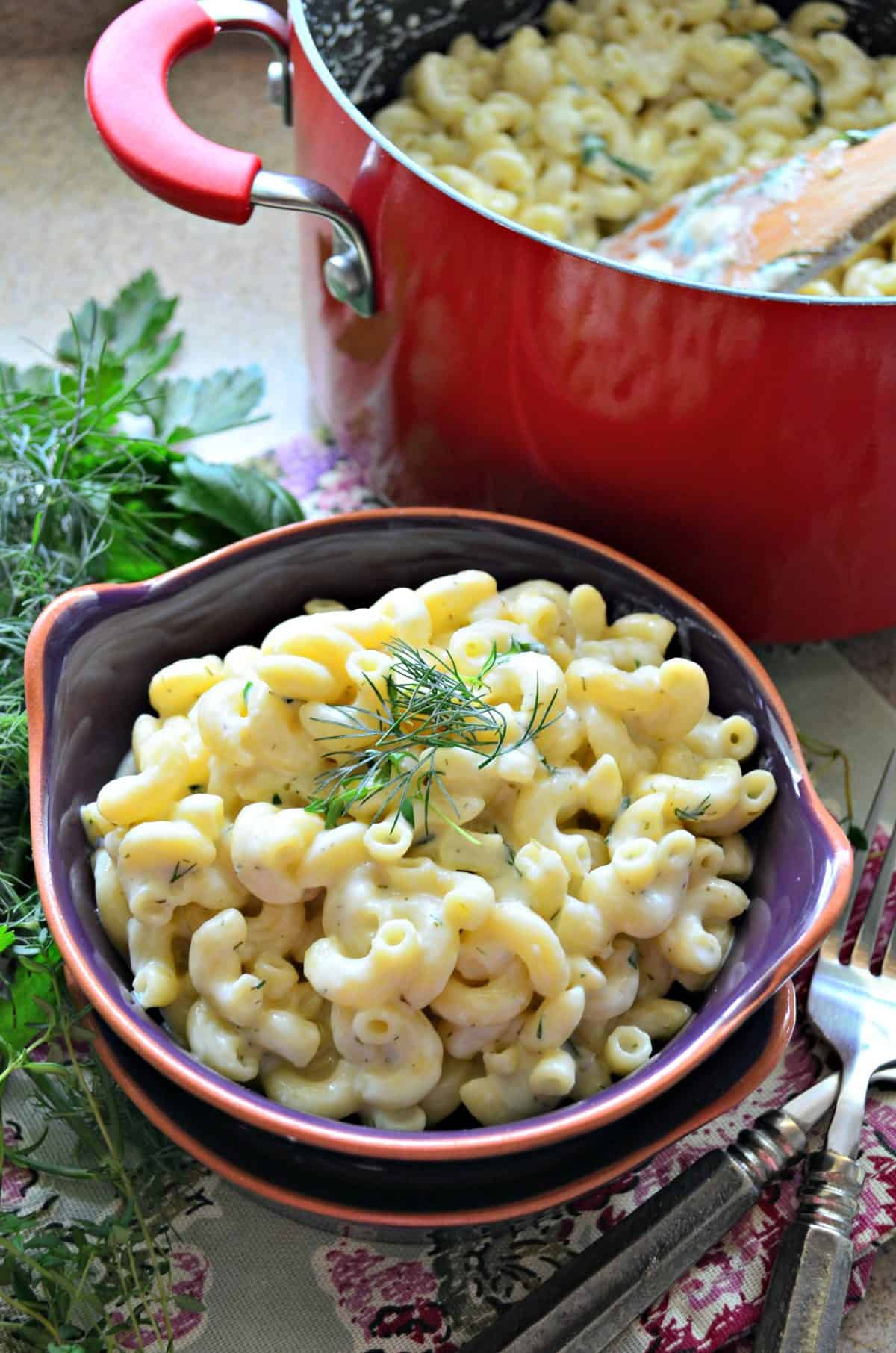 No barbecue is complete without the staple dish – Mac & Cheese. This recipe elevates your typical recipe and adds garlic herb spices and cheddar cheese!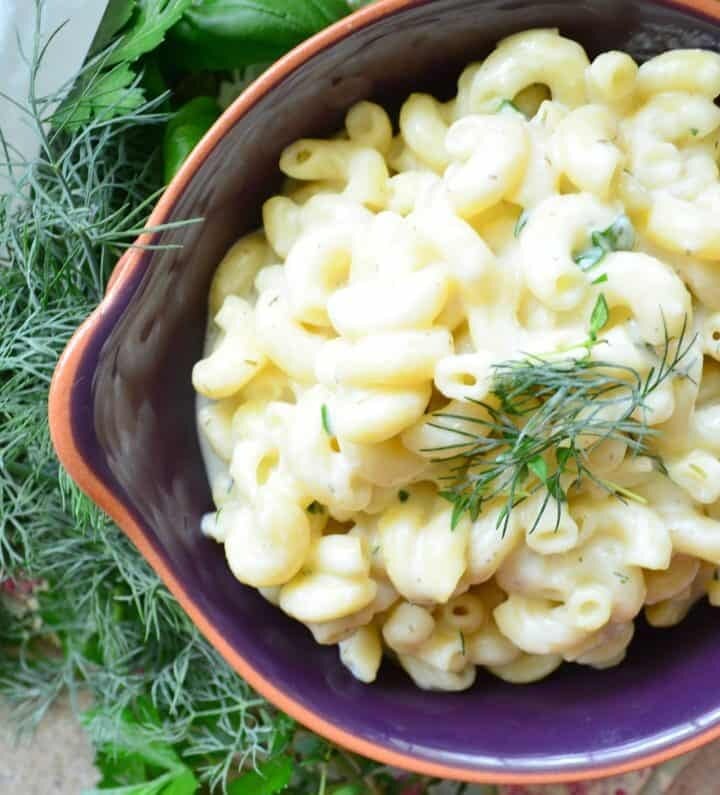 I'm constantly mixing up our dinner routine and trying new side dishes. That's where I came up with this Stove-top Macaroni & Garlic Herb Cheddar Cheese.
Check out this recipe
4. Southern Green Beans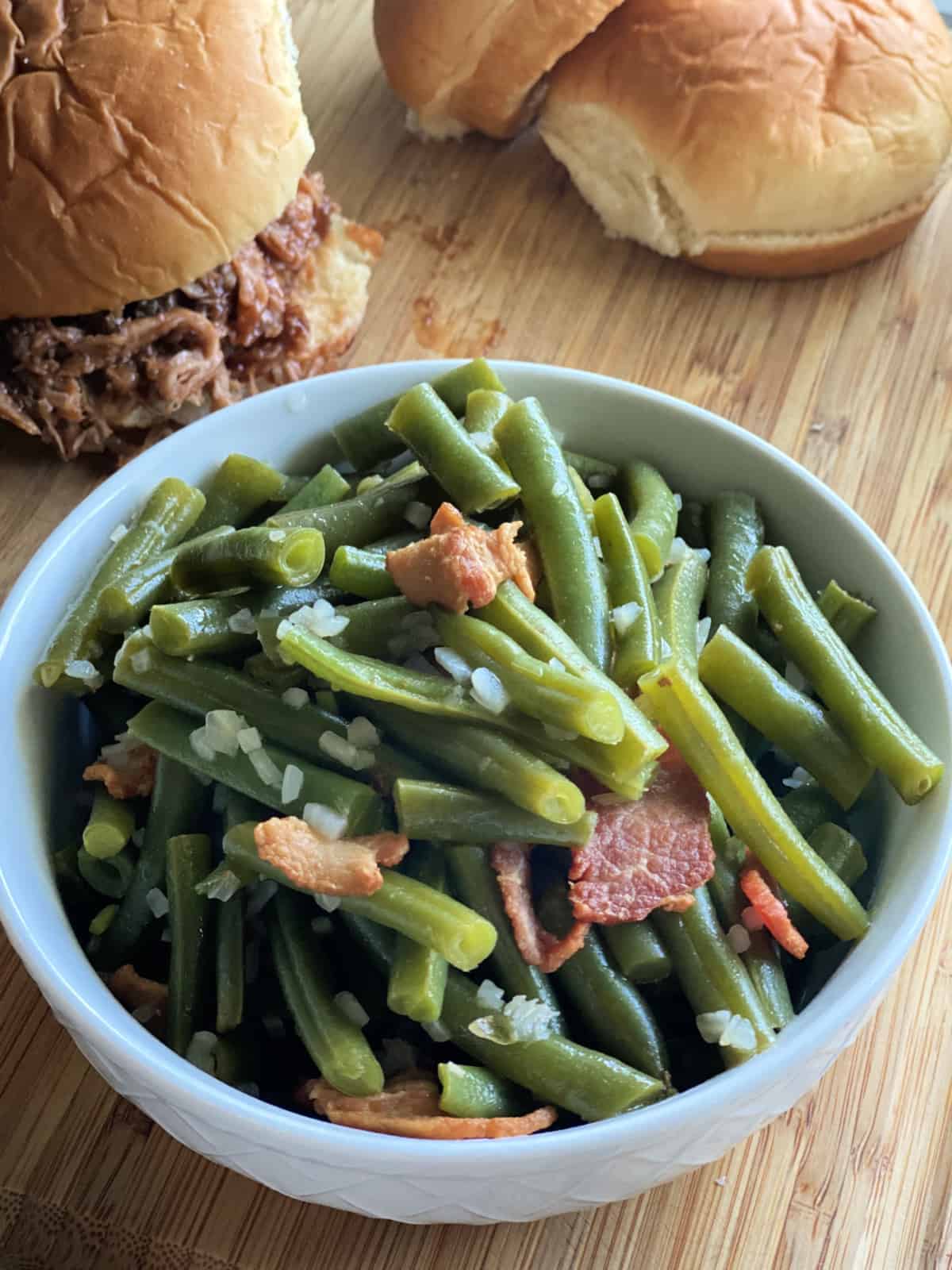 Southern Green Beans are a staple southern dish. You can make this even heartier by boiling in cubed potatoes. Pair these green beans with pulled pork and you are in heaven!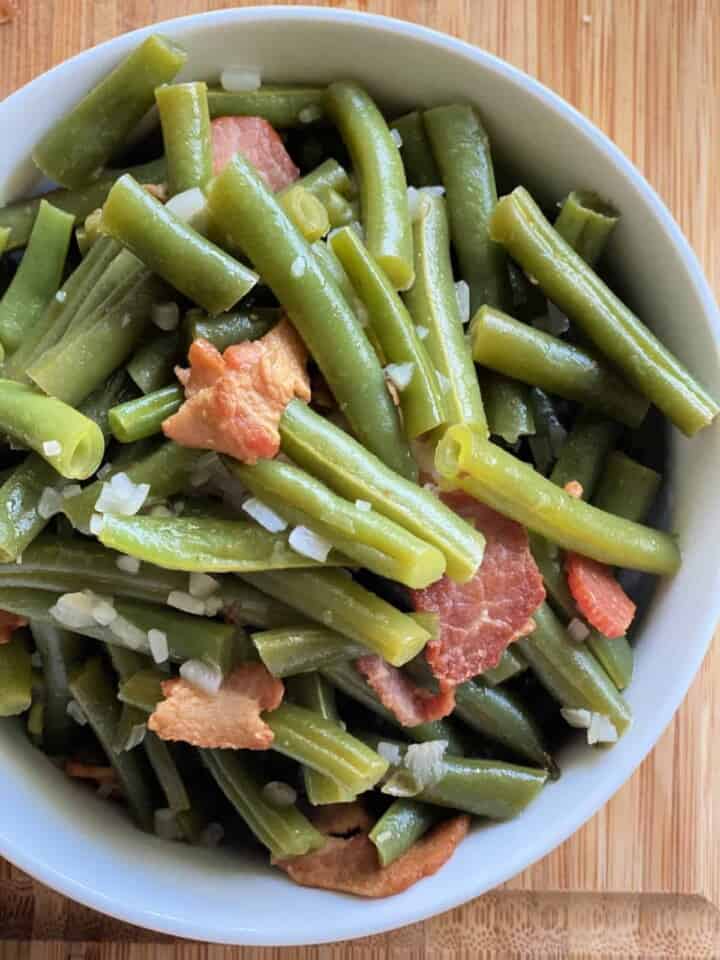 Love the barbecue restaurant style soft meaty green beans? Try my recipe for Southern Green Beans–made with bacon and onions and done in less than 30 minutes time. This classic southern side dish will become a new family favorite.
Check out this recipe
5. Instant Pot Baked Beans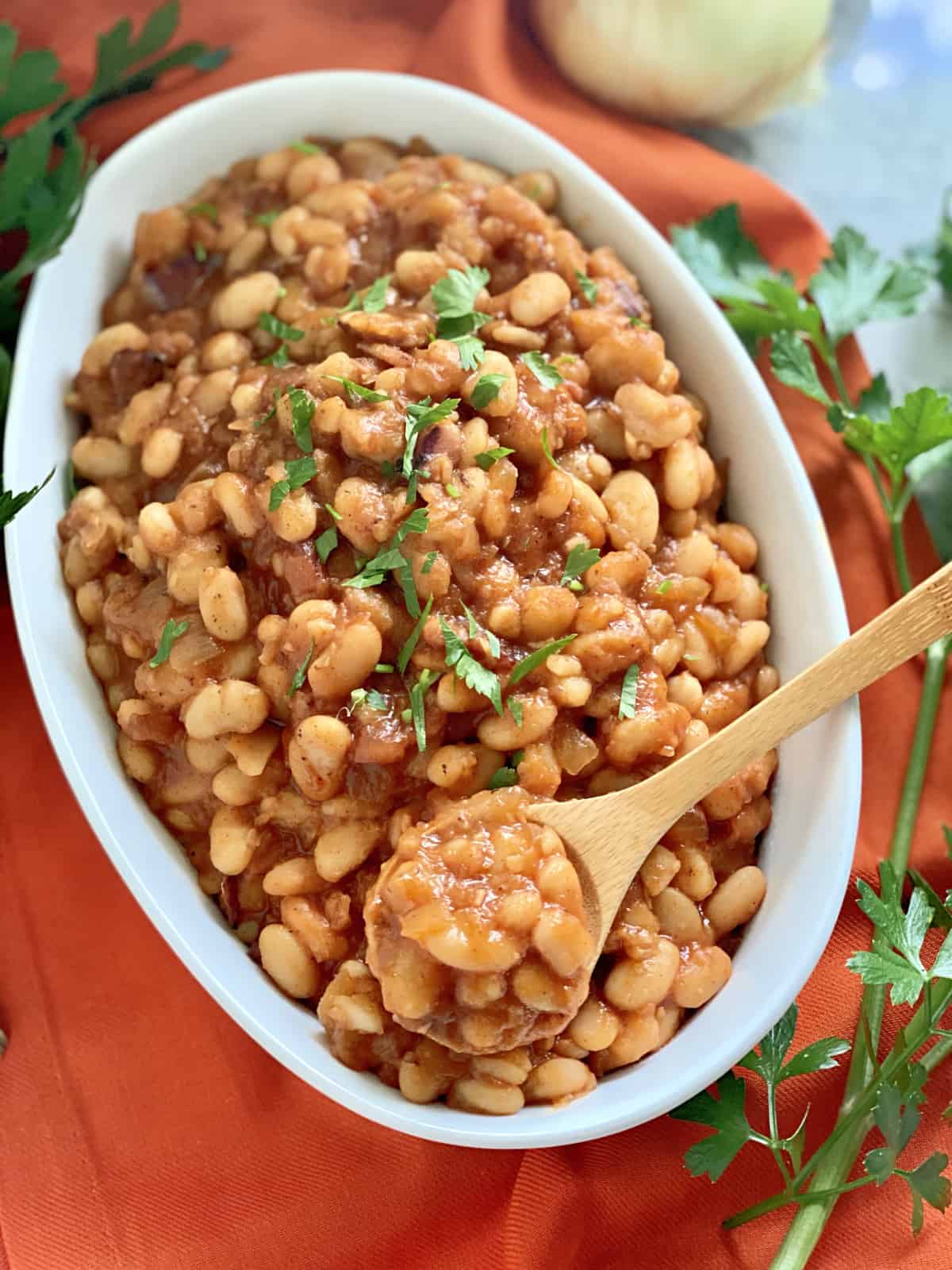 Baked beans from scratch doesn't get easier with this recipe. The best part is you can make it in the Instant Pot with mostly hands free cooking time.
Instant Pot Baked Beans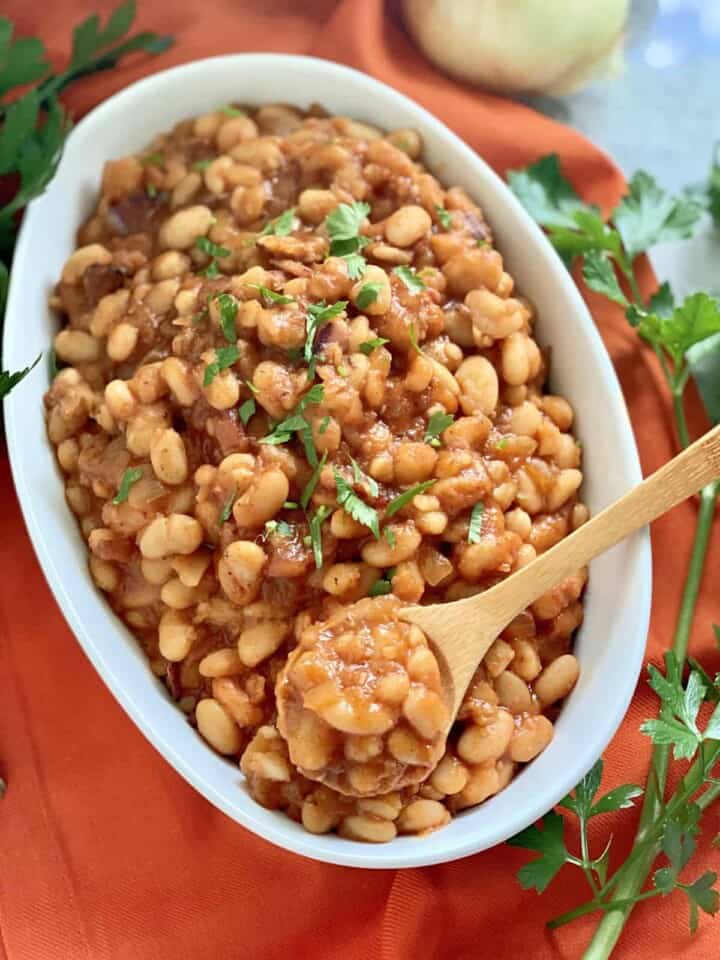 Instant pot baked beans are a delicious homemade recipe using fresh ingredients like onions, bacon, brown sugar and other spices. Done in about 2 hours time and can feed a large crowd!
6. Honey Cornbread Muffins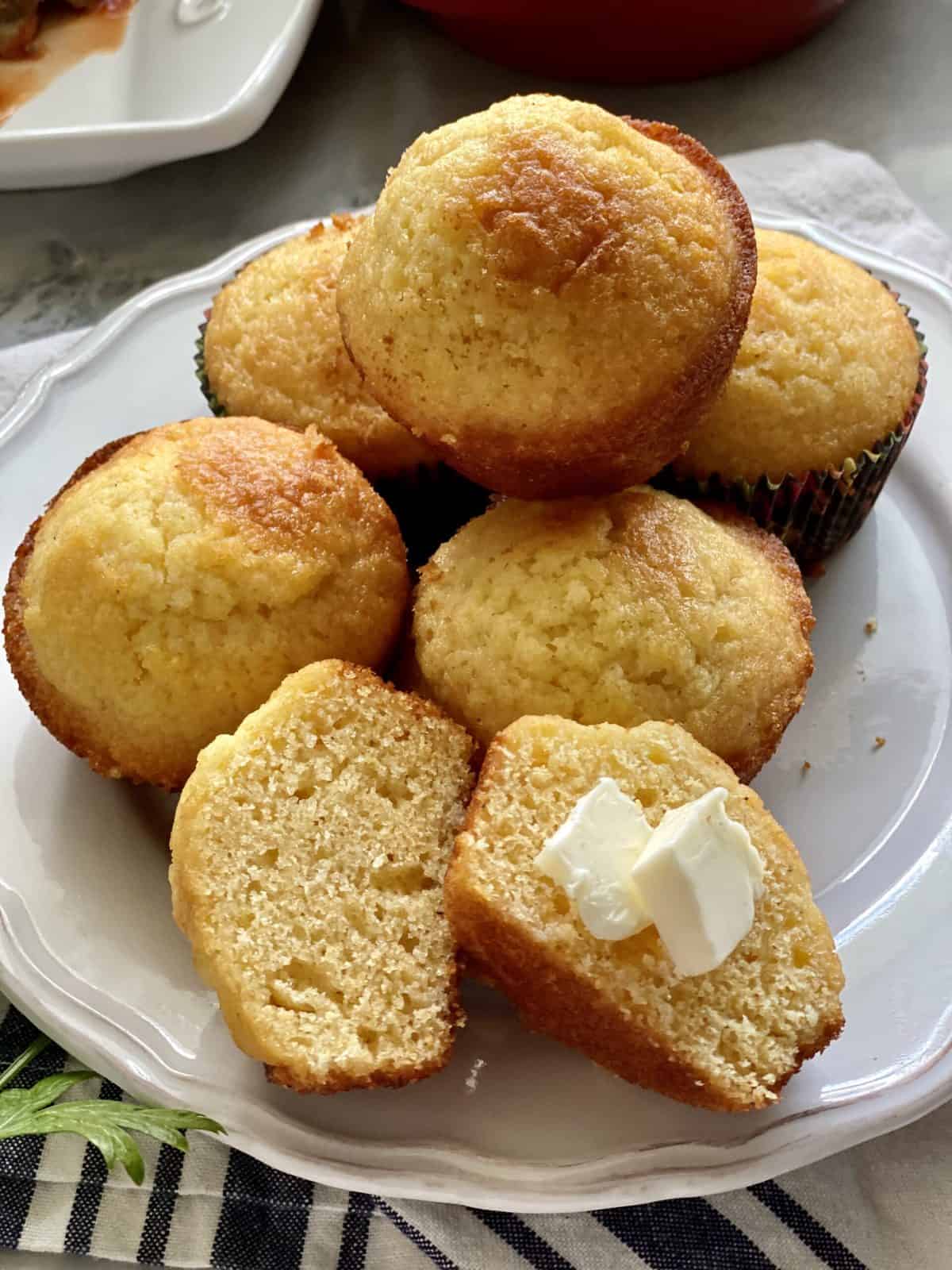 Indulge in this sweetened cornbread muffins recipe. With the additional sweet ingredient of honey, your cornbread will never be the same!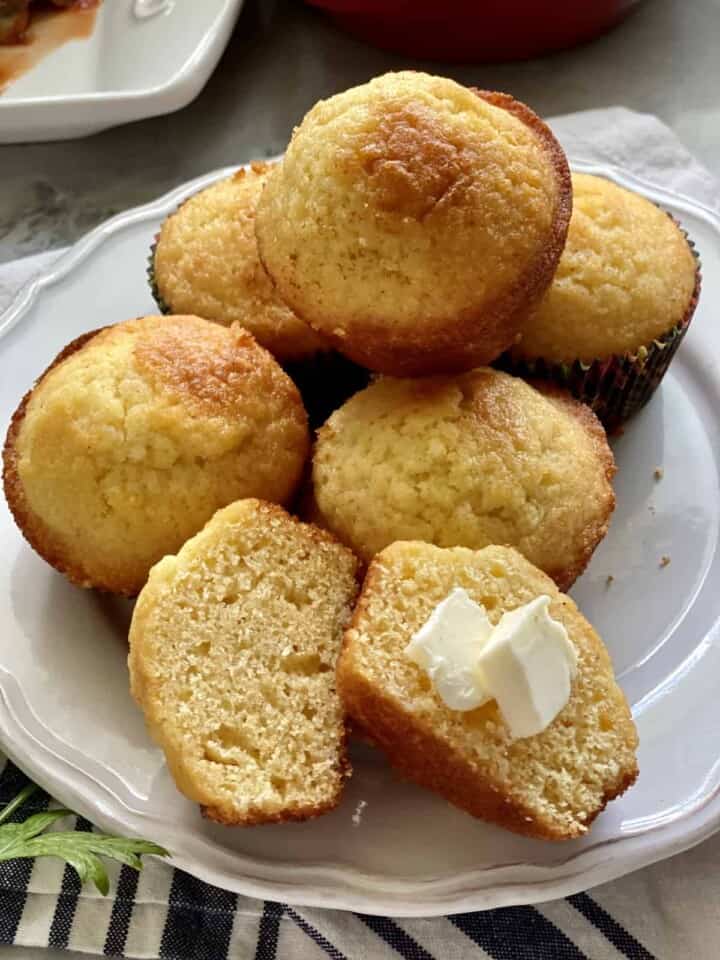 Delicious Honey Cornbread Muffins are moist, sweet and full of flavor. This cornbread muffin recipe is made from scratch in under a half hour!
Check out this recipe
7. Homemade Lemonade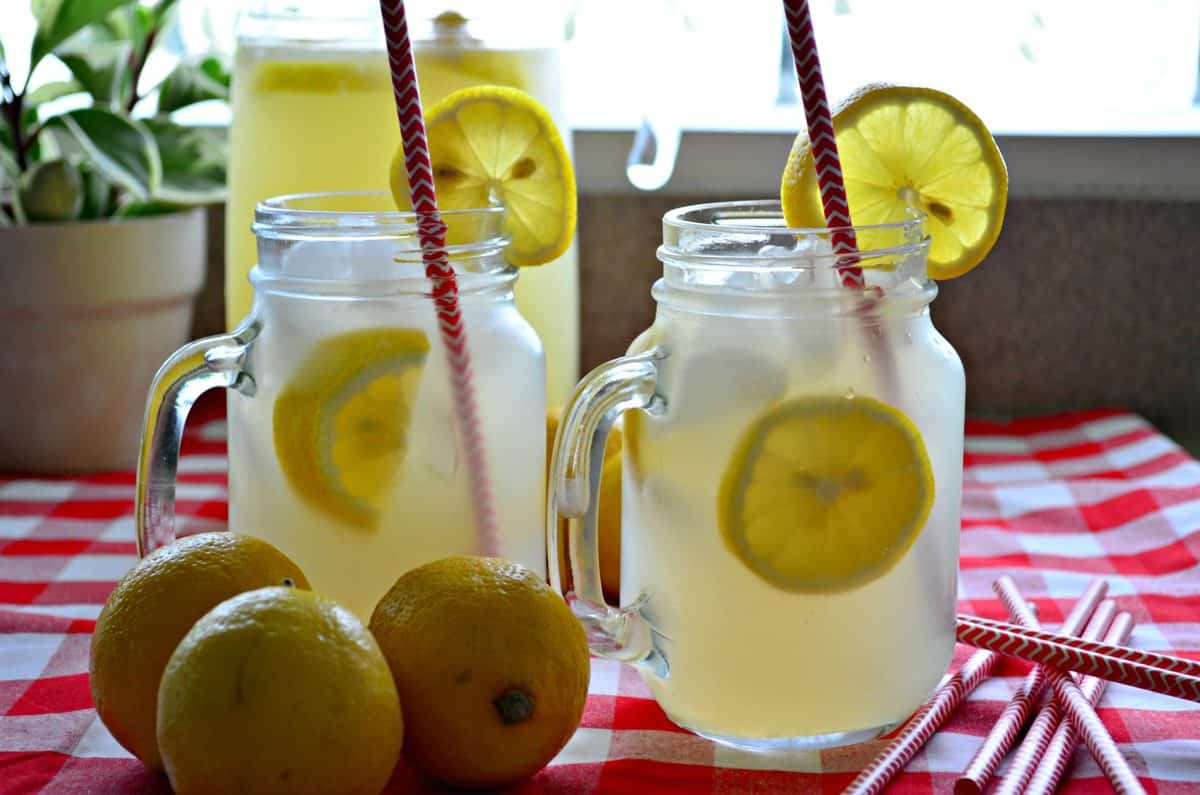 Every barbecue dish needs a drink, hence why I'm including lemonade in this recipe roundup. This recipe is all homemade, and is quick to craft!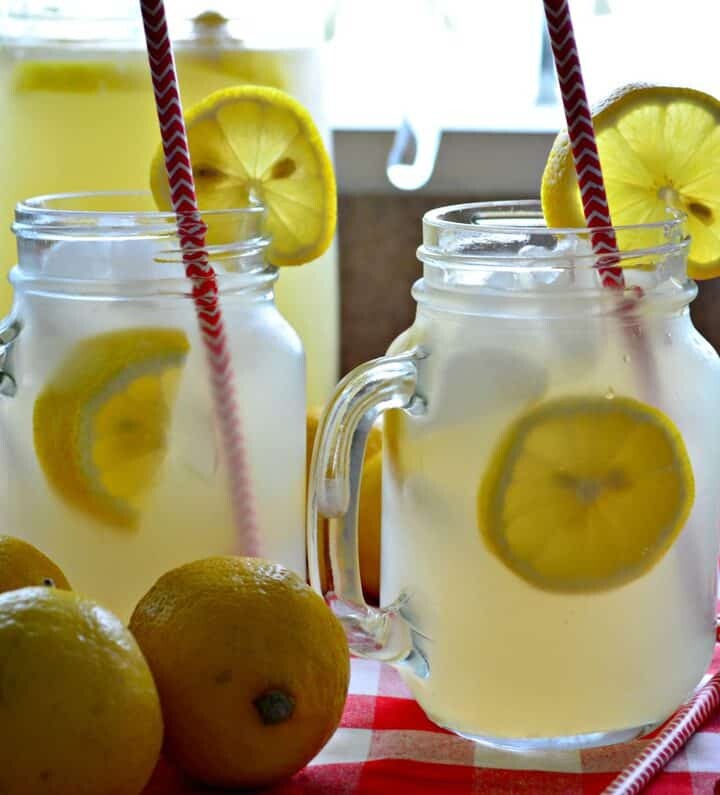 Cool off and pour yourself a big old glass of my homemade lemonade recipe. Three ingredients needed to make the best homemade lemonade around!
Check out this recipe
8. Instant Pot Corn on the Cob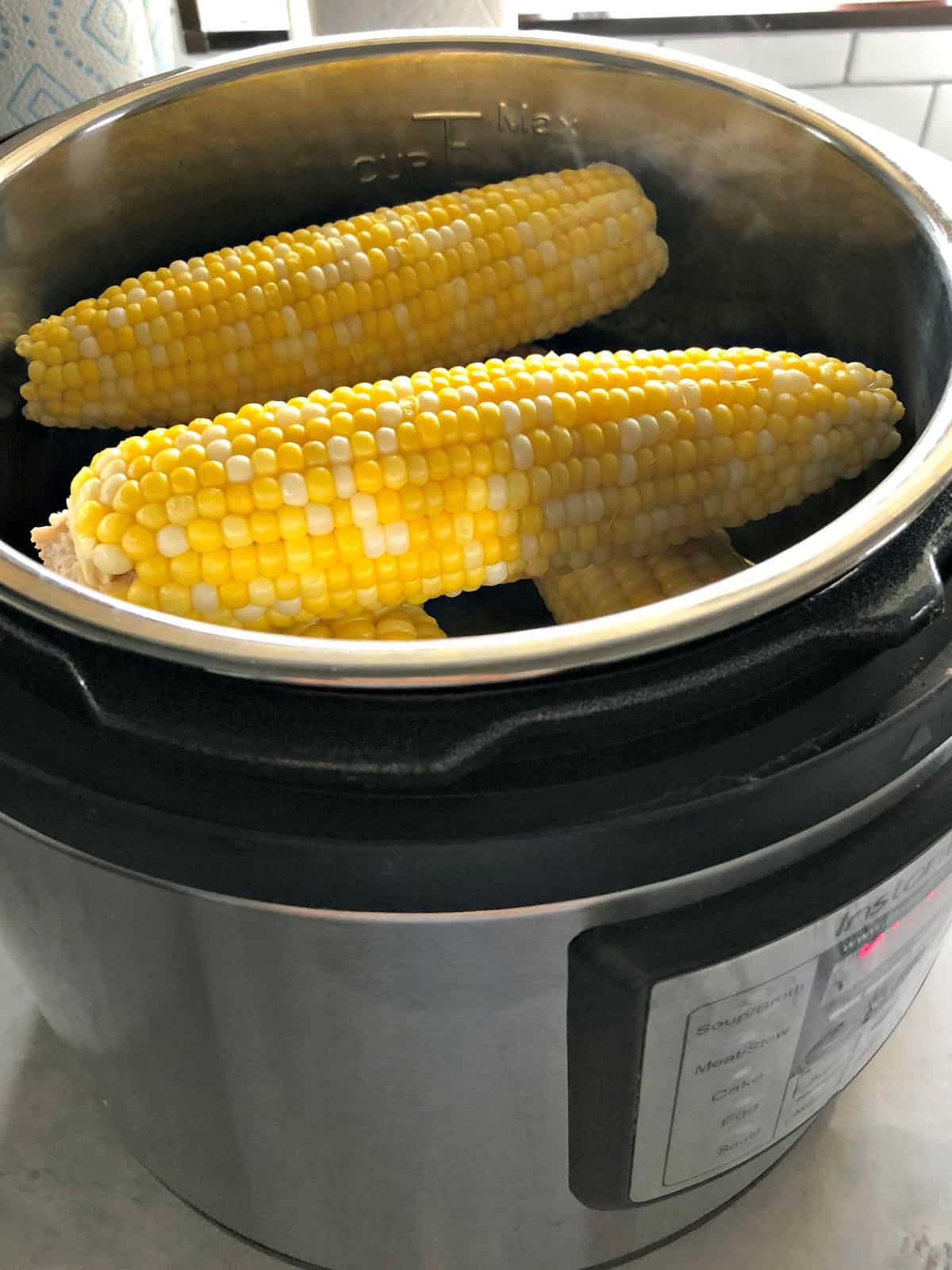 No need to boil your corn, simply make it in your Instant Pot a half hour before your pulled pork is done!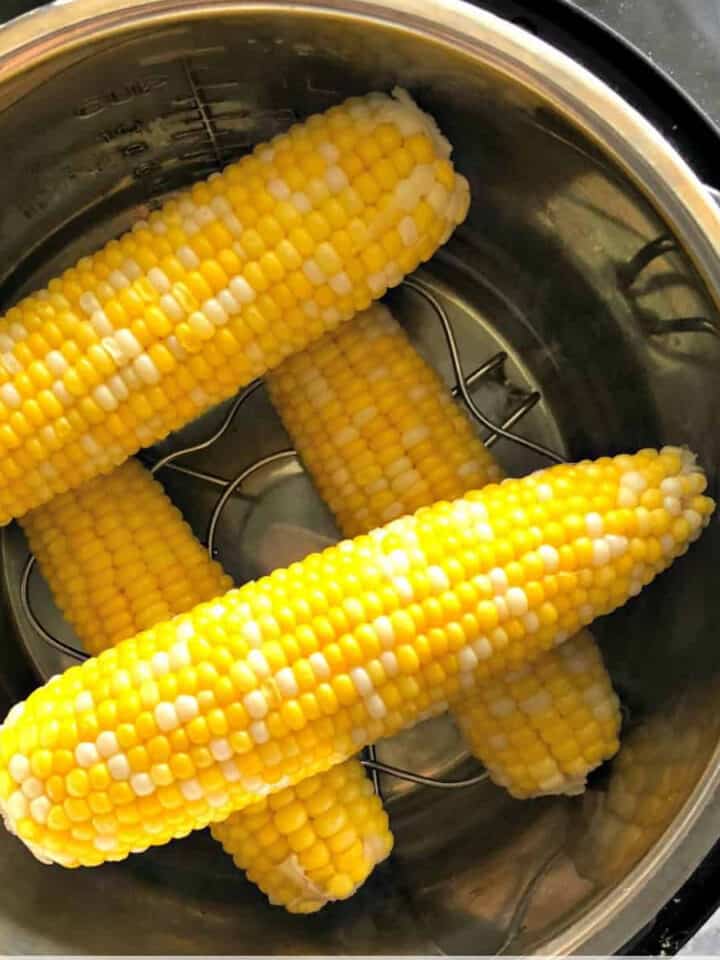 Simplify cooking buttery corn on the cob and follow my easy recipe for Instant Pot Corn on the Cob. This easy summertime side dish is made in just 10 minutes and cooked to perfection EVERY time!
Check out this recipe
9. Seasoned Collard Greens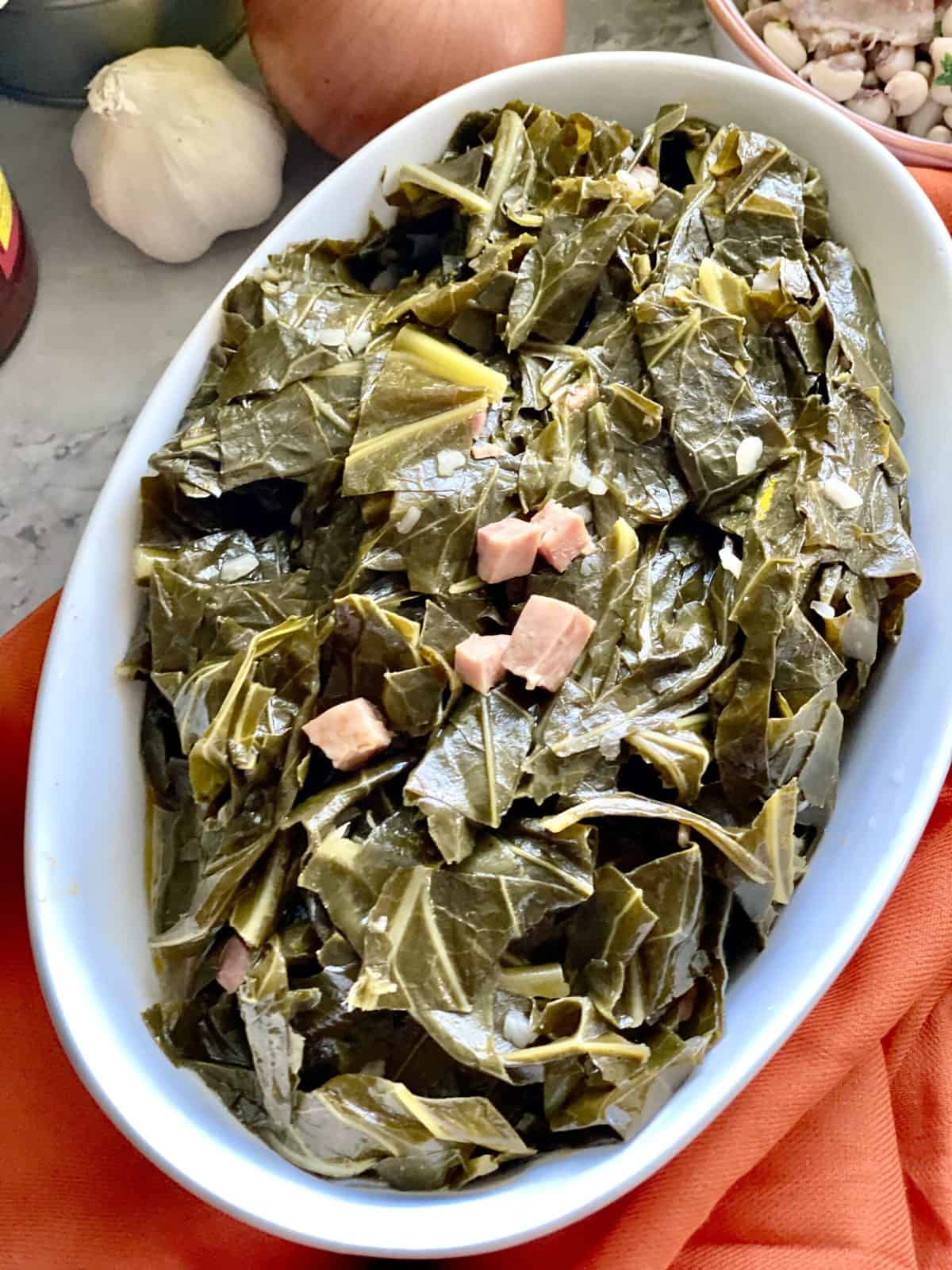 Collard Greens are full of health benefits and make a great barbeque side dish. This collards side dish is made on the stove top although can also be made in a slow cooker or even Instant Pot.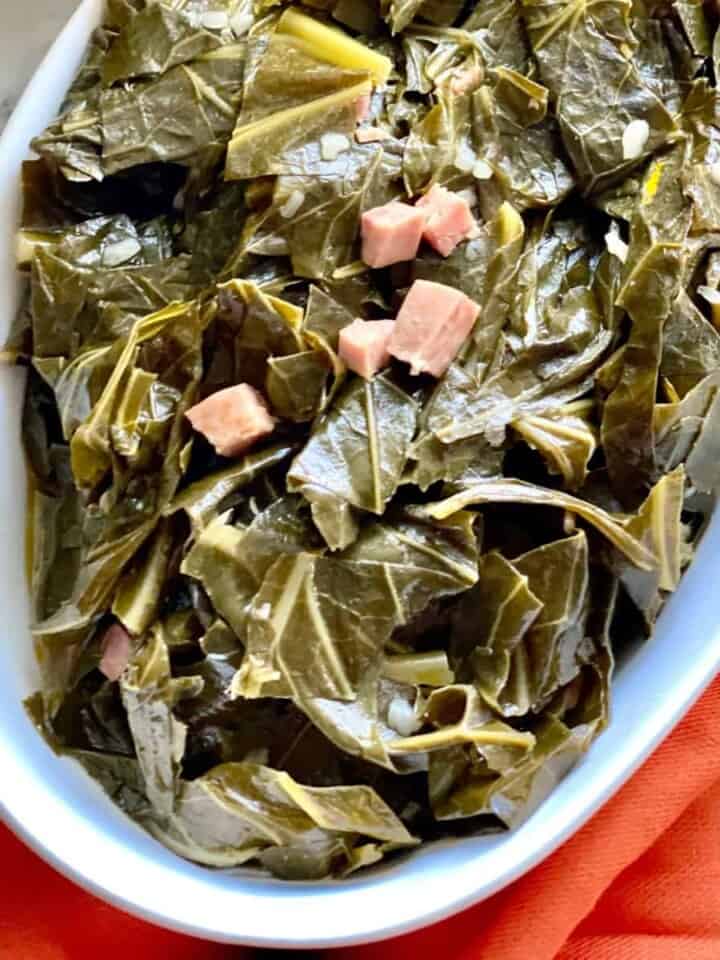 My Seasoned Collard Greens recipe is a Southern staple side dish in my home. These greens are full of flavor and done in a little over 2 hours. Even those who claim they don't like collard greens LOVE my collard greens recipe.
Check out this recipe
10. Mandarin Orange Coleslaw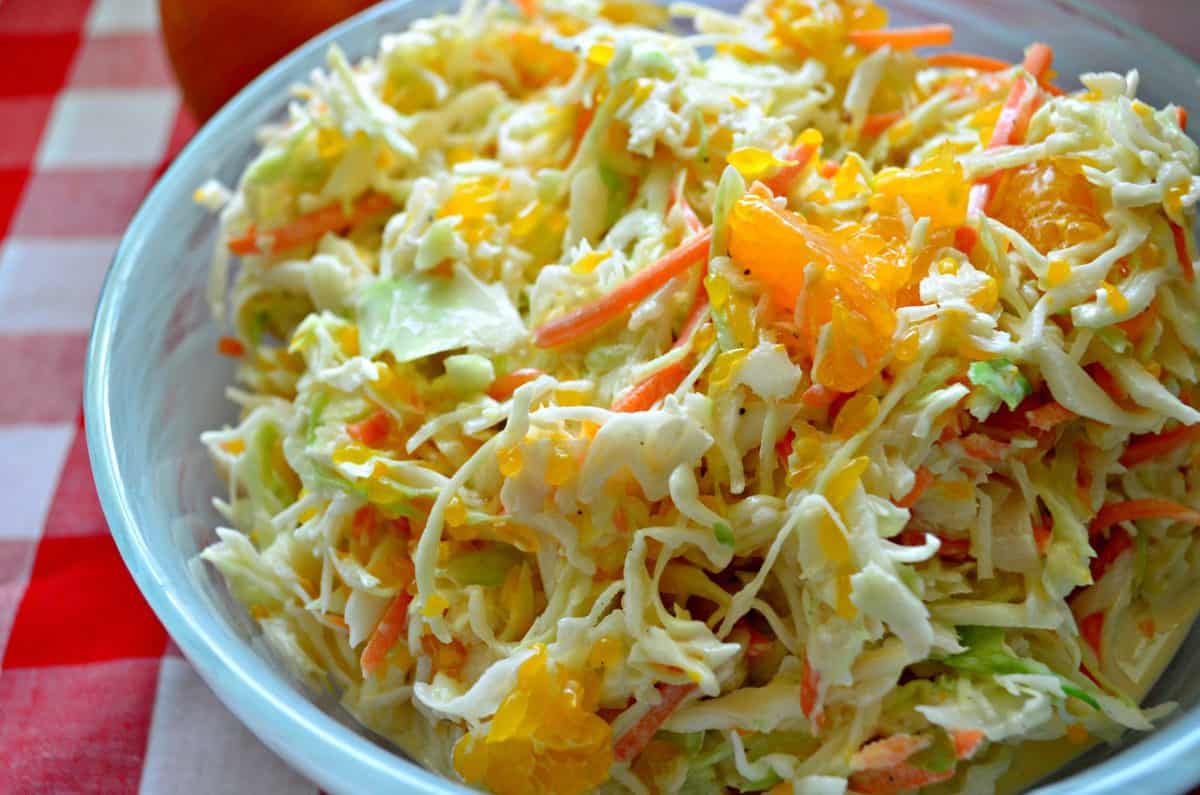 This spin on the classic coleslaw recipe will be sure to impress guests with a surprise ingredient of mandarin oranges. This is the only coleslaw recipe I ever make. I also love to add a scoop on to my pulled pork sandwich or even on top of a hot dog!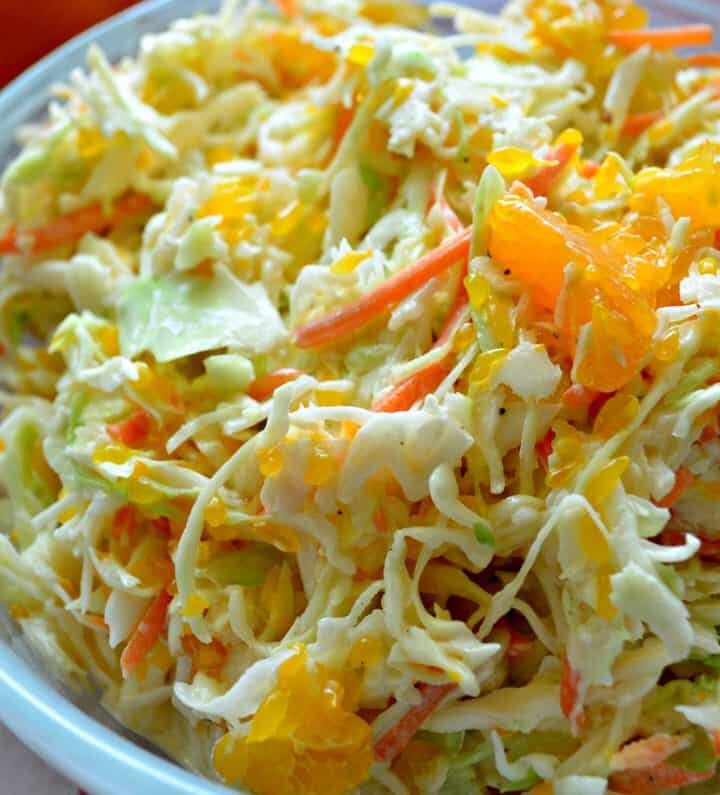 Switch up the traditional coleslaw recipe you bring to barbecue's this summer and make my Mandarin Orange Coleslaw for the next party you attend!
Check out this recipe
11. Creamy Cucumber Salad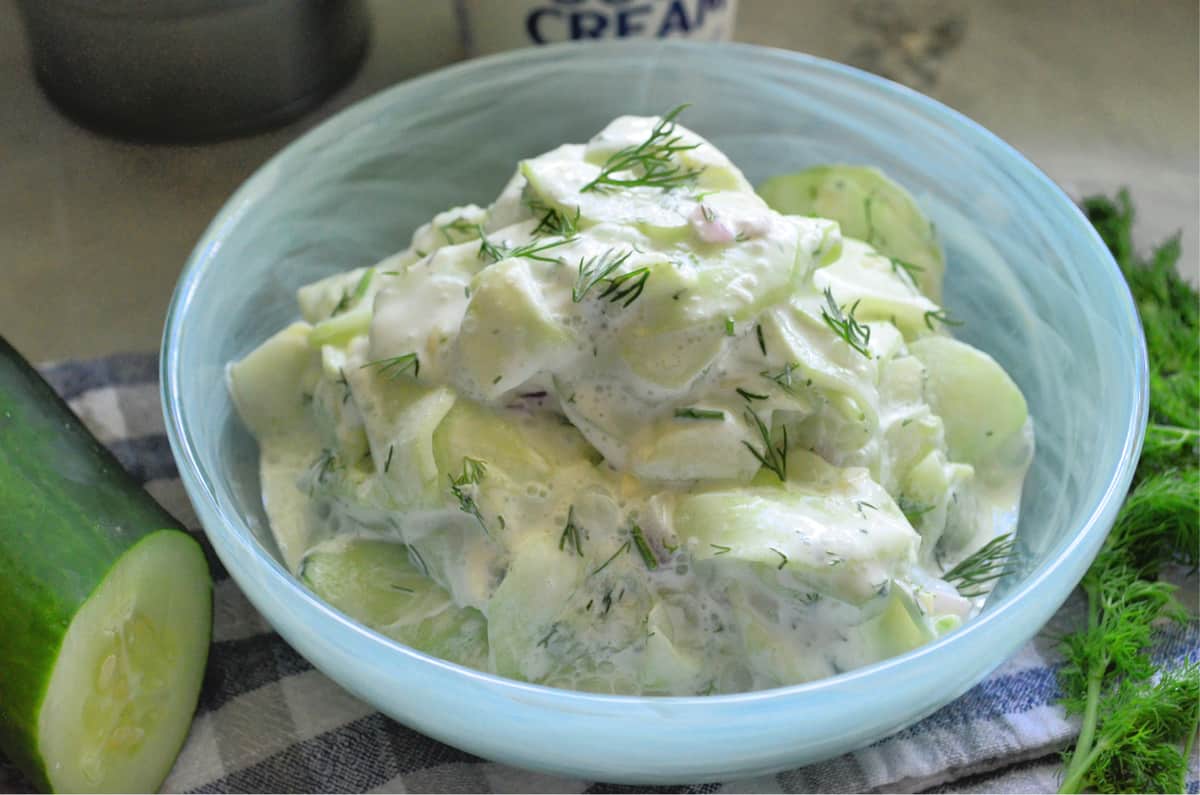 If you don't want to serve the staple coleslaw side dish, no worries. Craft this amazing cucumber salad recipe. Loaded with fresh dill, sour cream, red onion, and thinly sliced cucumbers this is a family favorite in my home.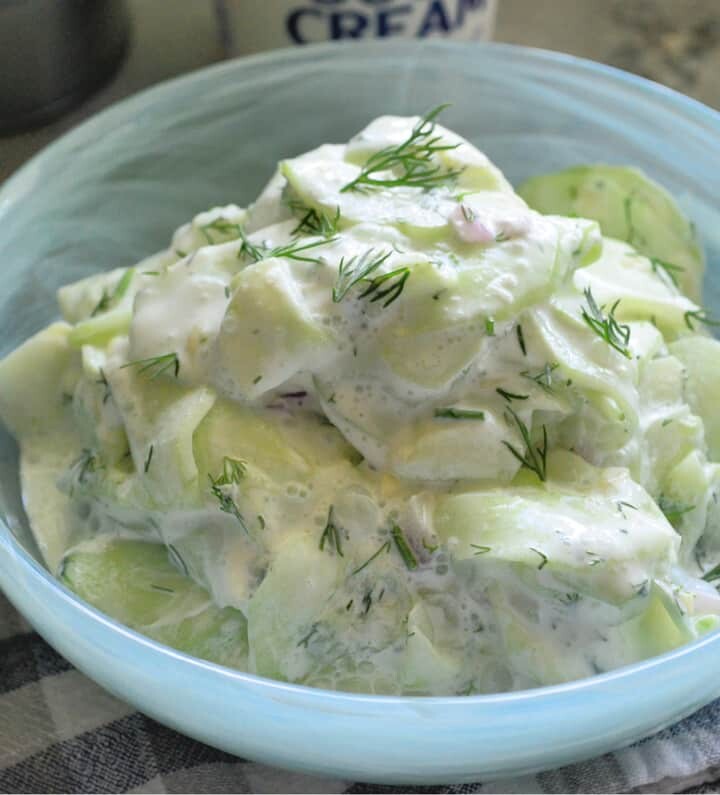 Did you grow an abundance of cucumbers? Make Creamy Cucumber Salad using sour cream, fresh dill, red onion, and at least two cucumbers thinly sliced! This easy cucumber side dish comes together in 30 minutes time.
Check out this recipe
12. Oven Roasted Asparagus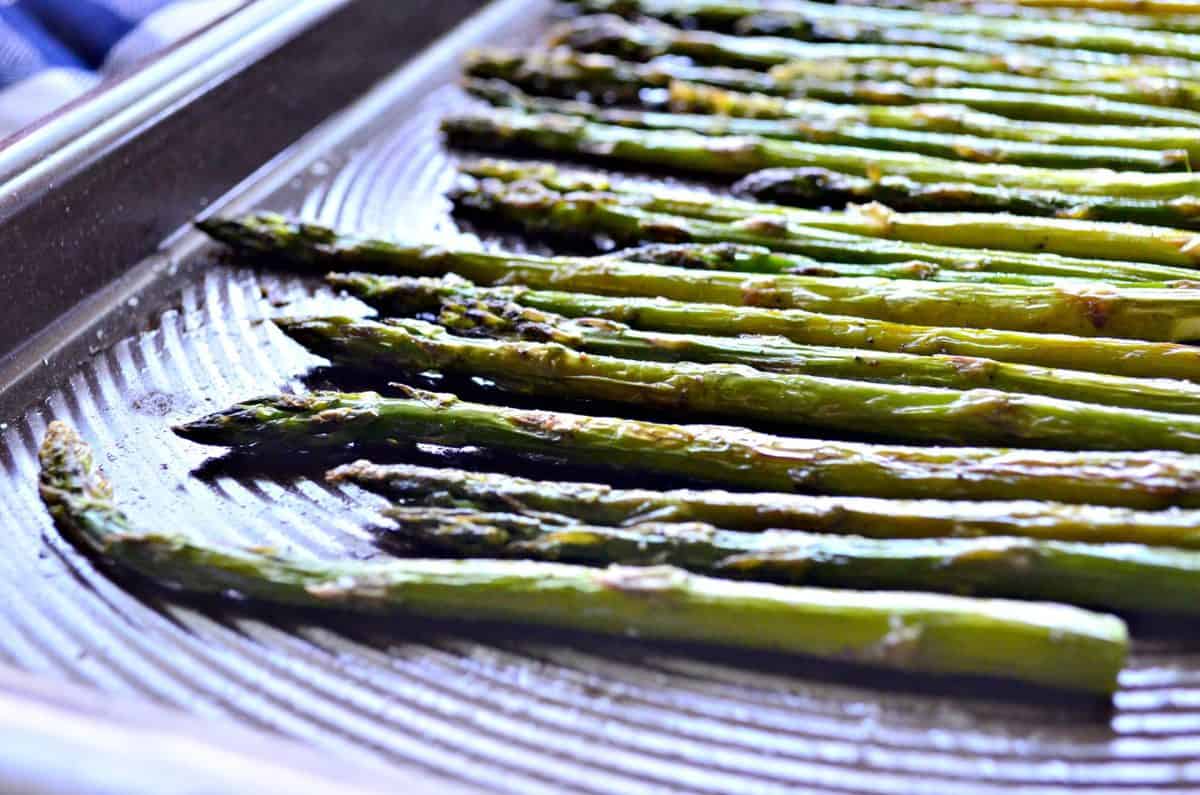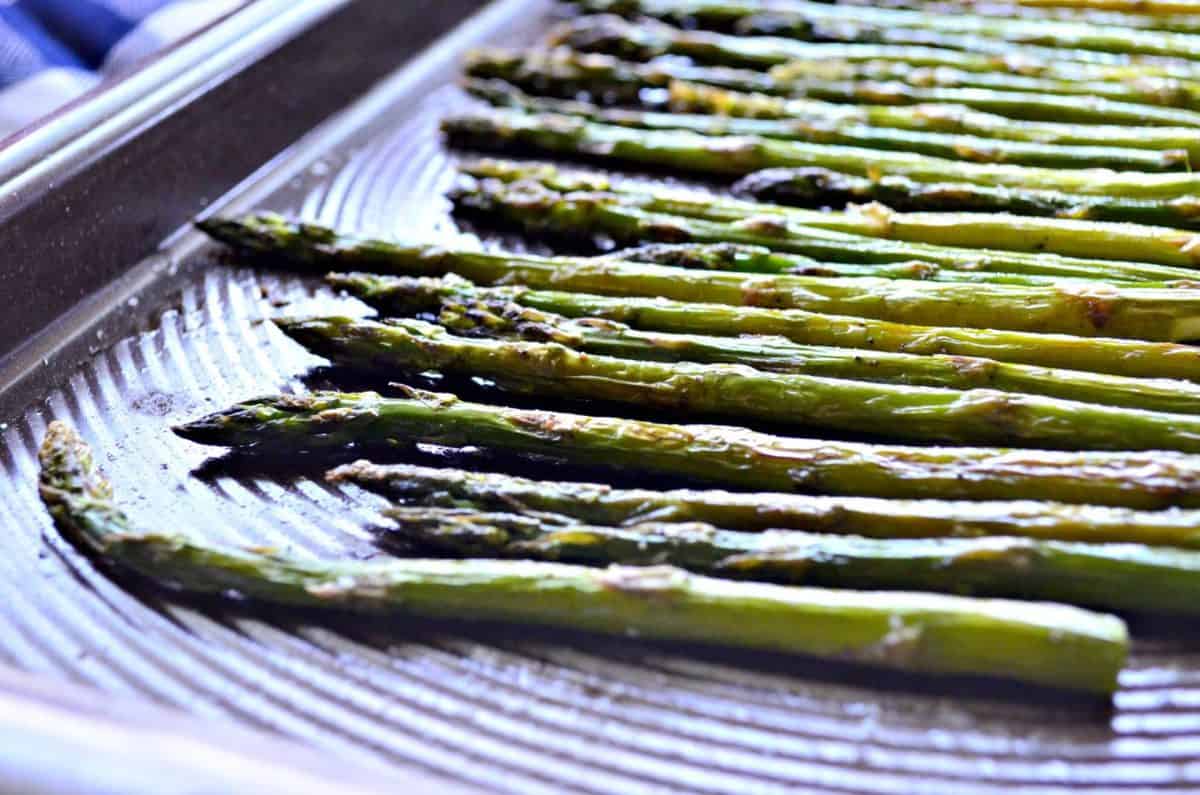 Asparagus goes great as an additional vegetable to serve during dinner time. Whether you make this oven roasted asparagus recipe OR decide to make it on the grill. Either way you can't go wrong as a healthy side dish.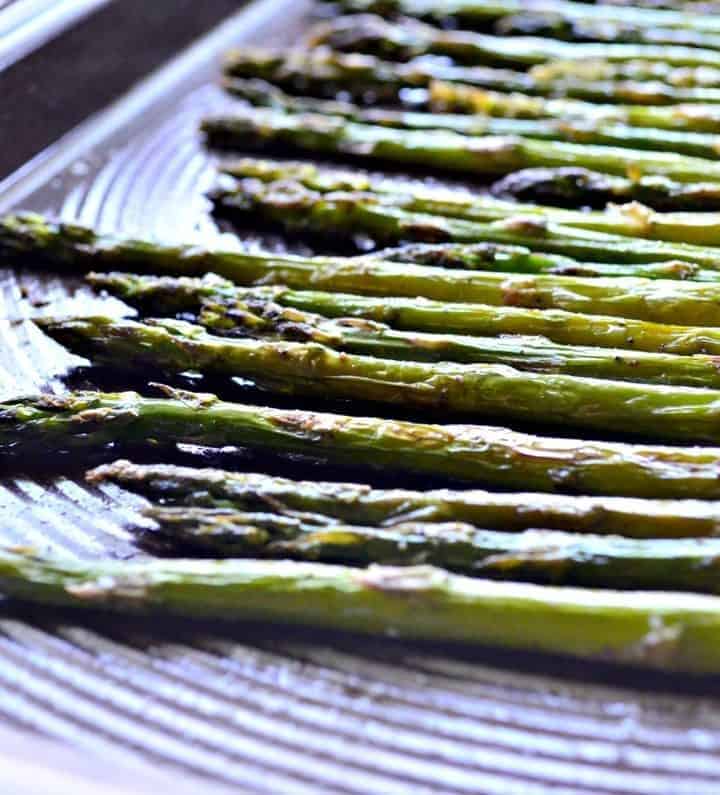 Turn up the oven and pull out the sheet pan. I'm here to share with you my no fail recipe for oven-roasted asparagus. You'll have a healthy and delicious side on the table within 20 minutes.
Check out this recipe
13. Grilled Peaches with Caramel Sauce and Whipped Cream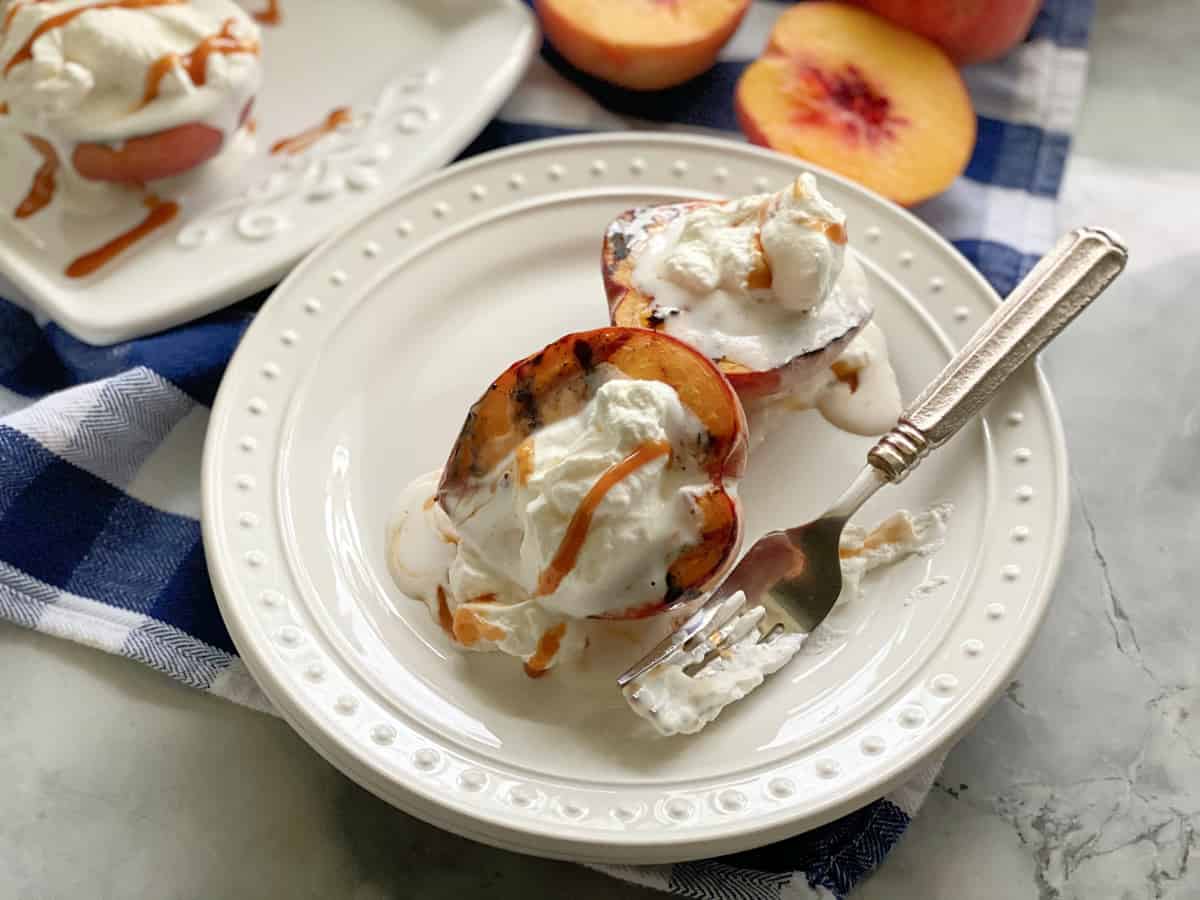 If you happen to be grilling some other sides or main dishes to go along with your pulled pork you can throw on some peaches for an easy summertime dessert. Topped with homemade whipped cream and a drizzle of caramel sauce this fresh dessert is sure to please.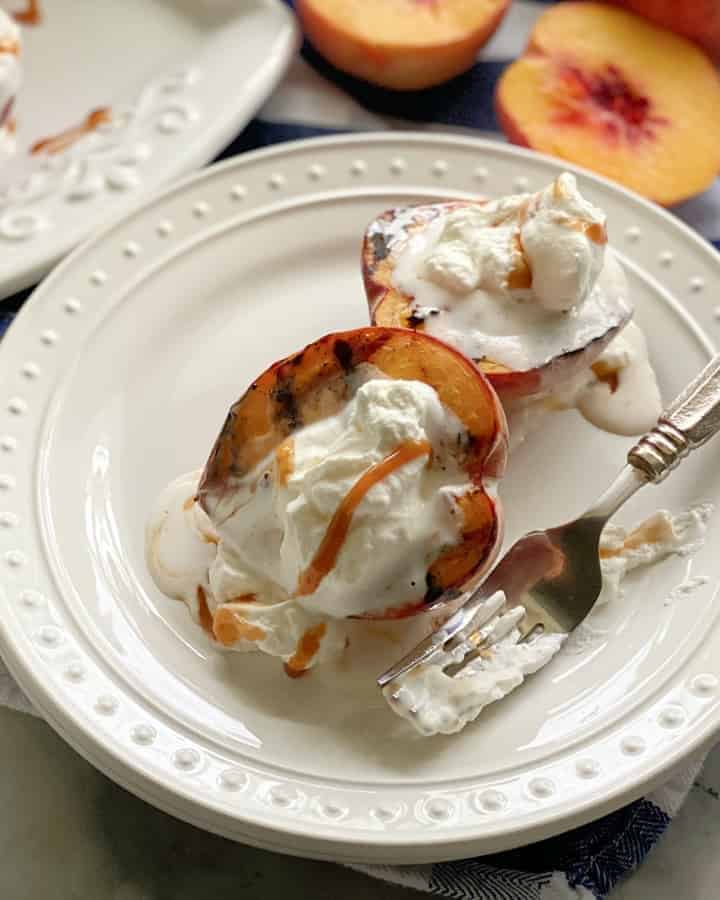 If you love peaches you will love my easy recipe for Grilled Peaches with Caramel Sauce and Homemade Whipped Cream. This delicious summertime recipe comes together in just 20 minutes.
Check out this recipe
14. Apple Pie Milkshakes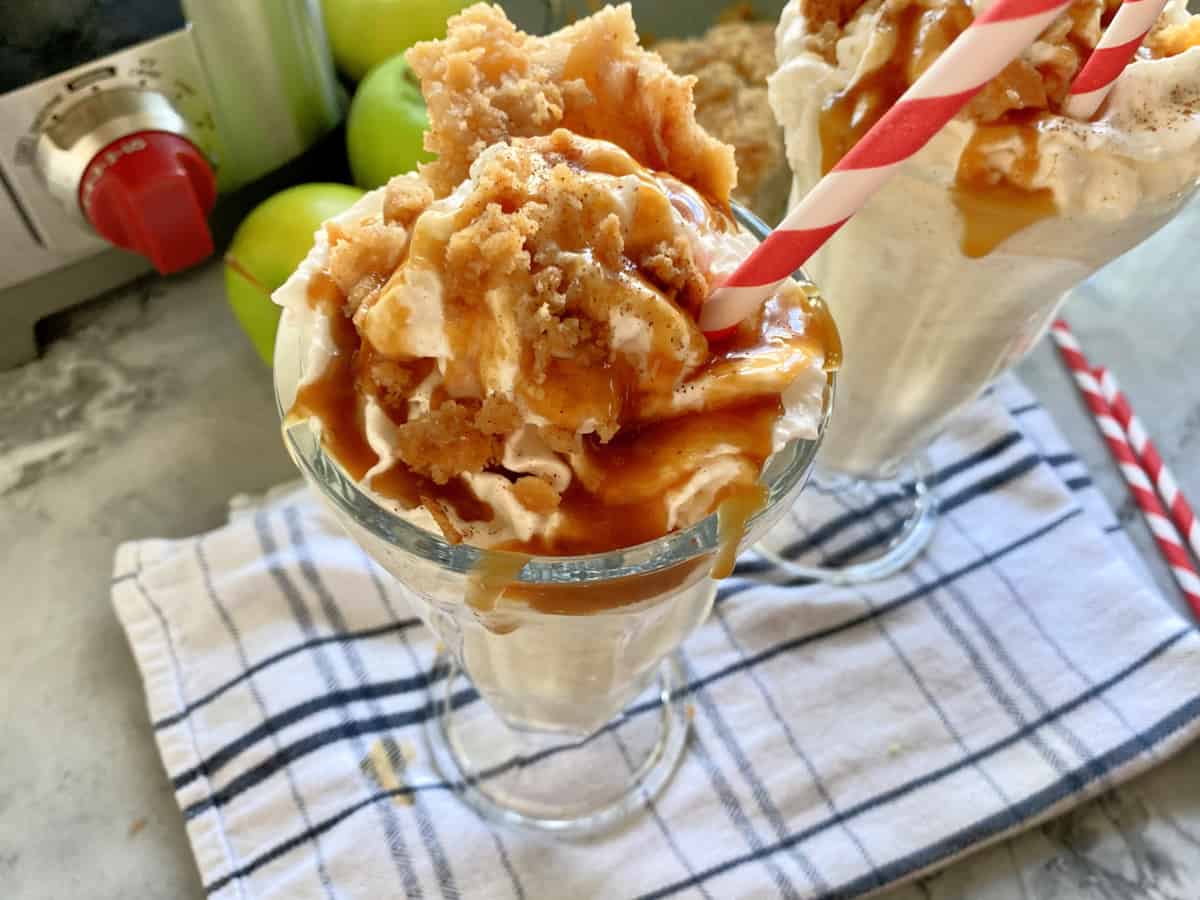 Why wait for dessert? Serve an apple pie milkshake with your pulled pork entrée for a bit of sweetness while you eat.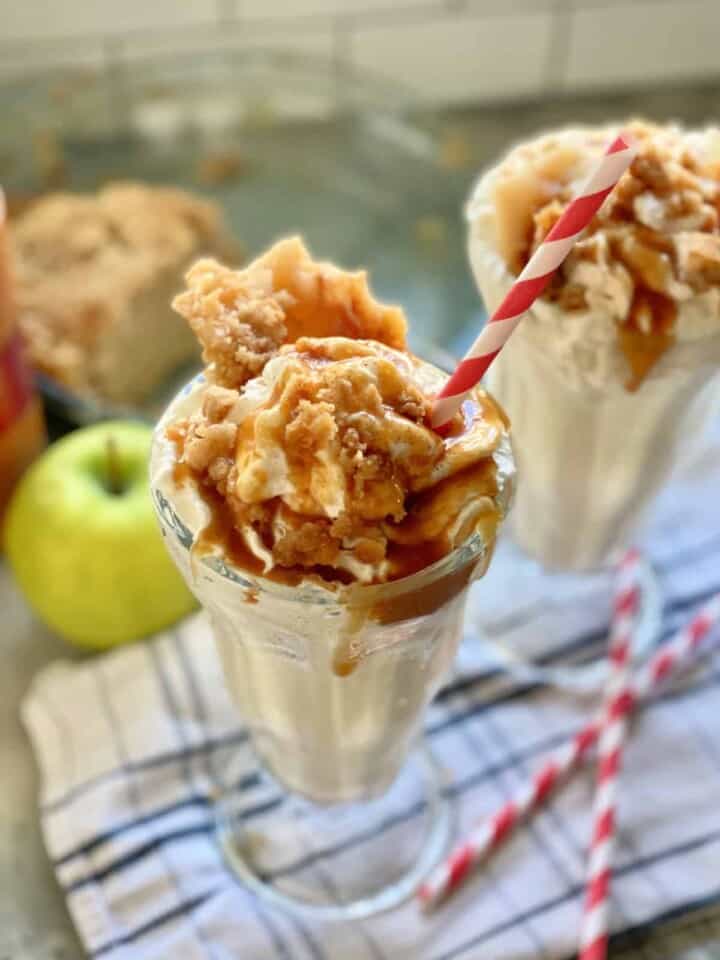 All you need is three ingredients plus a slice of leftover apple pie to make these delicious Apple Pie Milkshakes! This milkshake comes together in just a few minutes and makes for a perfect dessert.
Check out this recipe
15. Apple Pie Bread Pudding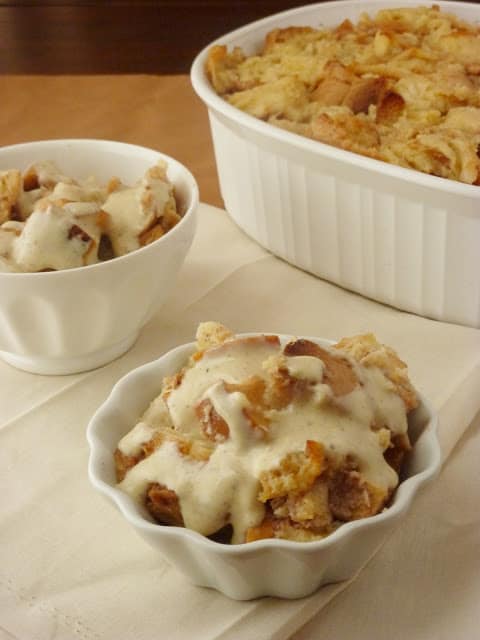 Yes, every cookout needs a dessert to wrap up the feast! This Apple Pie Bread pudding will sure bring you back to your southern roots!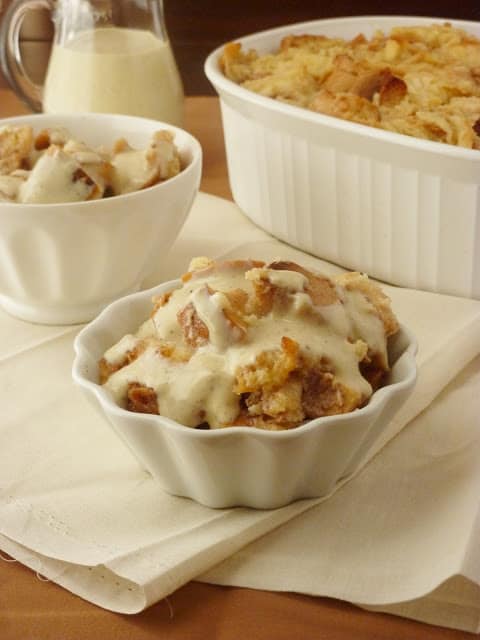 Apple Pie Bread Pudding is a great way to not only use up stale bread, but also make a delicious comforting dessert to feed a large group of people.
Check out this recipe
I hope you found all of these delicious side dishes will be perfect to serve with pulled pork. Whether entertaining for a crowd or simply just enjoying with your immediate family, your lunch or dinner is sure to be delicious!
Don't forget to FOLLOW ME on Facebook, Pinterest, and Instagram, and subscribe to my email list!